Bio
Ann Rae Rule (née Stackhouse, October 22nd, 1931 – July 26th, 2015) was one of America's most famous true crime writers. Her debut novel was the one that catapulted her to fame: The Stranger Beside Me chronicles the monstrous actions of Ted Bundy, whose Rule had a personal relationship with before he was arrested.
Interest in Crime
Her interest in crime dates further back to her meeting Bundy, though. Many family members of hers held jobs and positions in the criminal justice field. Her grandfather and uncle were sheriffs, her cousin was a prosecutor, and during the summers when she visited her grandfather in her native Michigan, Ann would volunteer at the local jail.
---
Best Ann Rule Books
---
Amazing Career
At 21, she started working for the Seattle Police Department, and from 1969 onwards she started writing full-time, contributing articles for the magazine True Detective, a publication which centered on true crime.
Ann Rule obtained her B.A. in creative writing from the University of Washington, her adoptive state and where most of her books take place, and minored in criminology, penology and psychology. As a writer, she confessed that she preferred to pick and write about the kind of criminals that live behind a charming, gracious mask; a mask so well-crafted that when their true self is finally discovered, the world is left bewildered.
Awards
Rule passed away in July 2015 at the age of 83, leaving behind more than 33 books, some of which have been turned into movies and have made it onto a TV screen. She won multiple awards, including the Peabody Award and the Anthony Award for the best mystery writers on two occasions.
Here we will be focusing on what we consider to be the five best Ann Rule books, but if you're a true crime fan who believes that reality is often stranger and more disturbing than fiction, you have many more options to choose from.
---
First Novel
As mentioned in the introduction, The Stranger Beside Me was Rule's first novel. The subject of this book – notorious and prolific serial killer, Ted Bundy – is well known to the public, as his story has been told in print and on screen alike. No matter how much time passes, the topic continues to fascinate and disturb the greater audience.
What is different about Rule's book, is that it is an interesting mix of autobiography and biography, since she had a personal relationship with him and naturally adds her own perspective and insights about the killer. That's definitely one of the selling points for this book, because she was up close and personal with Bundy.
Meeting Destiny
Ann and Ted met in 1971 when both became volunteers for a suicide hotline in Washington state. Back then, Ted was a young Psychology major who appeared to be anything but a predator. In fact, Rule described him as "kind, solicitous, and empathetic". Imagine.
Throughout the pages of The Stranger Beside Me, Rule gives detailed descriptions, statements and facts surrounding the many murders of pretty, young women attributed to Ted Bundy.
Investigation
It should be noted that, at the time the murders were taking place, she had actually been approached to write a book on the Washington killings, not knowing that she was investigating the homicides of someone she had been having lunch with on a regular basis for three years and who she was still in contact with when he was on a killing spree in Florida. A man who had babysat her children. A person she considered a friend.
Personal View
In fact, part of the interest of the book is that Ann Rule can add her own view of things, and tell the emotions and feelings that overwhelmed her when she realized she had been duped by Bundy.
She, like so many others, struggled to believe that the charismatic young man who looked like a polished lawyer could hide such a devious and diabolical side to him. She admits to having fallen for his charms and his persona, and gives a first-hand account of how it's possible to fall under a predator's spell.
---
Diane Downs
Small Sacrifices tells the chilling, sadly true story of Diane Downs, a young mother who shot her three children in cold blood. Published in 1989, Ann Rule thoroughly researched the case, and gives facts and evidence about Downs' life, the events leading up to the crime and the shooting. She also includes details of the aftermath since the crime shattered many lives.
Holes and Inconsistencies
It all starts with Diane driving her three blood-stained children, ages 3 to 8, to the emergency room, claiming a stranger had tried to carjack her and had shot them. The middle child died shortly after being committed to hospital, and the other two were left disabled for life.
Downs' story soon started to become riddled with holes and inconsistencies. Police officers and even the hospital staff were confused by her demeanor, so unlikely for a mother whose offspring's life was hanging by a thread.
Web of Abuse
The investigation into the shootings unveiled a much more horrific web of abuse driven by psychological damaged individuals, that would make any reader wish that this tale were fiction. Ann Rule also narrates the quietly heroic work of all those that helped put this deranged criminal behind bars. The book was turned into a miniseries by the same name, starring Farrah Fawcett.
---
Gary Ridgway
Gary Ridgway, the Green River killer – named after the Washington state river the bodies of his first victims appeared in – holds the disgraceful title of being America's most prolific serial killer to date. That is no small feat. According to Gary, he killed so many teenage and young women, he lost count.
For twenty years, the Green River killer eluded justice and continued to prey on young runaways and sex workers, strangling them to death. The gruesome and baffling details are well-researched by America's leading true crime author.
Talk About Fate
Eespecially since it took the Task Force investigating him a long time to apprehend the killer, with barely any clues. In fact, Ted Bundy was interviewed to provide insights, and it would later be known that the Green River Killer had attended one of Rule's book signings. Talk about fate…
Vivid Depiction
One of the striking novelties of this book is that it depicts the lives of the victims vividly. Rule has strived to humanize each victim, letting the reader know who the deceased was and why her life ended the way it did. It is a tribute to every single one of the young lives that Ridgway severed in cold blood.
---
Linda Brown
22-year old Linda Brown is shot to death. After failing to take her own life, teenage stepdaughter, Cinnamon, confesses to Linda's murder and is sentenced to life in prison. However, the case was deceptively simple to solve, as there was much more beneath the surface.
Family Dynamics
In one of the Ann Rule's best books for readers who are morbidly fascinated with seriously screwed-up family dynamics, the author follows David Brown's story of perverse manipulation. Thanks to the persistence of the investigators of the case, the shocking details of the web of lies and deceit come to light.
Twisted Sociopath
As it turns out, David Brown is much more than the successful and charming businessman he appears to be. Under his well-polished sheen lurks a sociopathic, twisted individual who preys on vulnerable women with no male role models to persuade them to do his criminal bidding.
---
Amazing Series
The Crime Files series groups 16 books published between 1993 and 2014. Every volume describes a particular case from the past that Ann Rule focuses her razor-sharp eye for criminal analysis on, dissects and presents to the reader.
Insight Into the Minds
Thanks to her professional background in law enforcement, and her academic background in criminology and psychology, Ann Rule does an excellent job of laying out the details of the cases and keeping the reader entertained with her narrative skills. Every book focuses on a particular sociopath, and reaches into the minds of these sick predators to understand.
True Crime Author
Ann Rule is the true crime author to read if you are interested in the genre. Unfortunately for the world, there is no shortage of twisted individuals that commit horrendous crimes that hold the that sort of train-wreck-can't-look-away fascination for readers. You should definitely check out some of the best books by Ann Rule.
---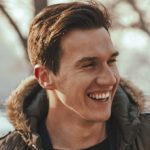 Michael is a graduate of cultural studies and history. He enjoys a good bottle of wine and (surprise, surprise) reading. As a small-town librarian, he is currently relishing the silence and peaceful atmosphere that is prevailing.