Crime in Cardiff
Belinda Bauer is a famous author from Britain who focuses mainly on creating intriguing crime novels for her fans. She spent her childhood between England and South Africa; however, as she got older, she decided to settle in Wales. Here, she worked as a court reporter in Cardiff. Perhaps her job as a court reporter is what initiated her interest in crime, and it cannot go without mentioning that most of her books are set in Cardiff.
A Busy Career
Besides being a court reporter, Belinda Bauer also spent time working as a journalist and a screenwriter. In fact, she is the recipient of the Carl Foreman BAFTA for her work on the screenplay for The Locker Room. Belinda Bauer published her first novel in 2009, and it was an immediate hit.
From her debut novel, she won the British Crime Writers' Association Gold Dagger Award for the best crime novel of the year. Since her first novel, Belinda Bauer has gone on to publish an additional nine novels. Let's take a look at this Belinda Bauer book list of the seven best Belinda Bauer books.
---
Best Belinda Bauer Books
---
A Talking Corpse
In one of the best books by Belinda Bauer, and also one of the most popular Belinda Bauer books, Patrick Fort is studying to become a doctor, and there is one thing that he never planned to come into contact with at school: corpses that are trying to communicate with him. What he wants to do is quietly observe the body and use it to learn and memorize everything he can about the human body. What he does not want to do is get caught up in solving a murder.
But, that is what the body seems to be demanding of him. It would be much easier to enlist some help, but no one seems to believe that he got his instructions from a dead body. And it definitely does not help that everyone already thought him an odd individual. Most people seemed to feel that way about Patrick, mainly due to his Asperger's Syndrome.
Solving an Unknown Crime
Let's just say that it did make him a little awkward to be around, but he was telling the truth about the dead body from anatomy class! Now, not only does he feel obligated to try and solve this murder, but he also has to convince everyone else that a murder actually took place! As he starts unraveling the mystery, he also starts attracting unwanted attention, forcing him to lie low in an attempt to continue solving the murder.
However surprised Patrick was at learning secrets from a dead man, nothing could have prepared him for other, more personal secrets that he learns along the way. However, Patrick is determined to solve the mystery, find out what happens after death, and bring his cadaver's murderer to justice, no matter how crazy people think he is. According to Belinda Bauer book reviews, Rubbernecker also happens to be one of Belinda Bauer best-rated books.
---
Three Abandoned Children
This best book by Belinda Bauer covers the story of Jack, and it also happens to be one of the best-selling Belinda Bauer books. Snap also happens to be a new Belinda Bauer book. Fourteen-year-old Jack is in charge of his two sisters; as a matter of fact, Jack has been in charge of his sisters for three entire years now. Three years ago, their mother left them in the car, claiming that she would be back soon. But she never came back, and her body was found only a few days later, with nothing more than a single, small stab wound. And that was the moment that Jack became the adult of the house.
At only 11 years old! Sure, his father was still at home, but it was only a matter of time before the pressure became too great on his shoulders and he left as well. Jack spent the next three years supporting the three of them, training his sisters to behave as though there was a parent at home, and making sure nobody knew that there was no adult in the home.
A Life of Crime
It was an exhausting job for an adolescent boy, but their mother had left him in charge, something he frequently reminded his sisters of. With no other way of making a living, Jack turns to burglarizing homes when he is in need of anything. Not only does he rob these houses, but he also takes the time to cook himself a meal and take a nap in the homeowner's comfy beds while he is at it.
He actually becomes quite famous in the area, earning himself the nickname "Goldilocks". What he does not realize is that the two detectives that are assigned the "Goldilocks" case are also the two detectives who are still working on the ongoing search for Jack's mother's murderer. What he also does not know is the surprising turn that his life is about to take, along with those of his sisters.
---
Three Thrilling Crime Mysteries
The Exmoor Trilogy is, of course, made up of three different books. Coincidentally, the first two books were meant as standalone books, not as part of a best Belinda Bauer series originally. However, the third book was intended to be read after the first two, as it draws stories from both of the first two books. These Belinda Bauer books in order are Blacklands, Darkside, and Finders Keepers.
A Boy Who Loved Digging
In the first book, Blacklands, we meet 12-year-old Steven, who quite enjoys digging holes in the earth. Every day after school, Steven digs. Little do his classmates know the reason why this strange child can frequently be seen digging holes in random areas. When his uncle was only 11 years old, he disappeared, never to be seen again. The people and police in the area swept the case under the rug, assuming that he was an unfortunate victim of a famous local serial killer: Arnold Avery.
Steven's grandmother, however, does not believe that her son is dead. She stands guard every evening, looking out for her long-lost son, while her family falls apart behind her. Steven is determined to find his uncle's bones if it means that he will get his grandma back. When Steven writes Arnold Avery in prison, a whole new can of worms has been opened.
An Unlucky Detective
In Darkside, we meet a policeman named Jonas, who is put on the brutal case of an elderly woman who was murdered in her bed. Suddenly, Jonas finds himself sidelined on the case by a senior detective, and Jonas chafes at the insult. However, as Jonas begins to receive cryptic and taunting messages, apparently from the murderer himself, Jonas is left with a crucial question: is he hunting the killer, or is the killer hunting him?
The last book of this best Belinda Bauer series follows a chilling mystery that is covering Exmoor like a haunting, black cloud. Children are disappearing everywhere, replaced with notes that claim their parents do not love them or deserve them. Once again, Jonas is placed on a case that may just be asking more of him than he has to give.
---
An Assisted Suicide Gone Wrong
In one of the best Belinda Bauer books ranked, as well as one of the latest Belinda Bauer books, we meet the elderly Felix. Felix actually means well when he breaks into Number 3 Black Lane: he simply wants to make sure that the elderly man within has company during his dying moments. He does not want him to die alone, and he refuses to feel bad about that. When Felix's wife was dying, Felix had to watch helplessly from the sidelines as she struggled through dementia and sickness and was determined to help people avoid the terrible fate that had taken his beloved wife.
Felix is what is known as an exiteer, which is a person who sits with the terminally ill while they are dying. The exiteers are not allowed to assist the person in their goal of dying, since that is quite against the law. However, that night when Felix and his assistant Amanda enter the house on Black Lane, something goes terribly wrong, and the two exiteers somehow mix up their client, ultimately assisting the wrong person to die!
A Man on the Run
Suddenly, Felix finds himself questioning what exactly went wrong inside that house, as well as how much longer he had before the police came looking for him. Knowing this is the ultimate outcome, he sets about looking for someone who will take great care of Mabel, his dog when it is time for him to accompany the police to the jailhouse. Felix is determined to stay out of the long reach of the law until he is sure that Mabel has a safe place to go.
He is also determined that Amanda should get none of the blame: she is young and inexperienced whereas he is old and has lived his life. Whatever mistakes were made that night were ultimately his own fault, and he will be the one who faces the judgment of the law. However, when Felix realizes that the incident may not have been as much of an accident as he first thought, an entirely new mystery presents itself.
---
A Desperate Reporter
This best novel by Belinda Bauer covers the story of Eve Singer, who is willing to do anything for her career. Eve is a TV crime reporter, and it is safe to say that her career is floundering. There are only so many petty burglaries that she can cover without expecting her fans to become bored and change the channel. Eve finds herself silently begging for a gruesome murder that will liven up her work, her career, and her reputation as a crime reporter.
And it does not help that there are younger and more beautiful reporters who are just waiting for her to fail, which is something that she will do anything to avoid. The best thing that could happen does indeed happen: Eve crosses paths with a serial killer who stakes her as his next victim. The killer considers himself a genius in his field and yearns to exhibit his talent to people who would truly appreciate his art.
A Desperate Killer
What better way than targeting a reporter, who has access to a way to exhibit his genius in murder to people who would appreciate it? However, when Eve strikes a deal with him, one that is beneficial to both of them, people close to her begin dying one after another. What she did not expect was for that danger to come so close to her home.
Feeling betrayed by the killer and left to fend for herself by the police, Eve realizes that, to strike back at a killer, she must adopt the mind of a killer. She begins to step outside of her own personality and starts relying on herself. If she dies, she knows that it is no one's fault but her own.
---
A Missing Child
Only a best Belinda Bauer novel contains the stories of missing children and distraught mothers. In this particular best novel by Belinda Bauer, we meet the four-year-old Daniel who has disappeared. The front door was left ajar, and there are only five small footprints in the front yard that show any sign of Daniel for miles. When her husband James left in a hurry, leaving the front door open, Anna entered a life that she had never imagined for herself.
She had imagined herself growing old with James, raising Daniel until he left for college, but that dream is now dead. The longer Daniel remains missing, the more she slips into a being who has lost all sense of reality. She can hardly function on a day-to-day basis, and little else crosses her mind except for her missing baby.
Another Missing Child, A Missing Dog, and a Psychic
One day, there are new headlines in the news, headlines that finally stir Anna's mind from her missing child: the news of another missing child. This child, Edie, has also seemingly disappeared into thin air, leaving behind a tipped bicycle instead of small footprints. But like Daniel, this is the only clue as to where Edie could be. In other words, there are now two hopelessly lost children in town.
Suddenly, the detective on the case finds a link between the missing children's case and, surprisingly, a missing dog case. When we mix in a visit to a local psychic, things get even stranger, and it is a true testament to this best Belinda Bauer book that she is able to turn strange and seemingly unrelated events into a great mystery book that answers all questions that the book starts with.
---
A Rough Childhood
Ruby is a ten-year-old girl with more worries than most other children her age. The kids at school routinely make fun of her for her weight, something that makes the ride home on the school bus absolutely terrifying. Ruby's mom works a lot; sometimes it seems as though she was a happier person at work.
If her mom was not at work, she was fussing at Ruby and her dad, which made Ruby wish she would just go back to work. Speaking of her dad, he was her best friend in the world. He lost his job three years ago, which means that he and Ruby get a lot of quality time together, especially when they go searching for a local murderer.
A Hunt for a Murderer
This murderer has been abducting young women and forcing them to call their mothers. After they tell their mothers goodbye, they are swiftly murdered. Ruby's dad and his cowboy group decide to form a posse and go looking for this sick murderer. Ruby's dad, in what may not be the greatest parenting decision ever, decides to take Ruby with them on their hunt.
When we get a glimpse into the mind of the murderer, we soon see what pushes this particular murderer over the edge, and it really is not that different than most other murderers. This person's past is filled with childhood trauma, unstable economic circumstances, and a naturally volatile personality, which a turbulent childhood made even worse. What on earth can Ruby possibly do about a person like this?
---
Final Thoughts
If you have reached the end of this list of best books by Belinda Bauer, and are interested in more thrilling novels by this master of her craft, you are in luck! Some other top books by Belinda Bauer include The Serial Thrillers 2012 and Ellery Queen Mystery Magazine. With more thrillers and murder mysteries from Belinda Bauer, you will find yourself anticipating the release of any new books right along with the rest of her die-hard fans.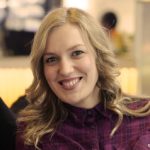 Alissa is an avid reader, blogger, and wannabe writer. (She's a much better cook than a writer actually). Alissa is married, has one human, one feline, and two canine kids. She always looks a mess and never meets a deadline.