Bio
Rankin is a Scottish writer who specializes in writing the best crime stories out there. Some of the best Ian Rankin books you will find are his Rebus series and his Malcolm Fox series. Aside from them, this list also features five other novels that you'll be glad you read if you are a fan of crime fiction. The books and series by Ian Rankin on this list are chosen to be the most exciting and promising out of most of his works.
It might not seem like it, but Ian didn't plan to become one of the best crime writers known today. Although many of the best-selling Rankin books would say otherwise, Ian had various jobs before becoming a full-time writer. This list includes a grape picker, alcohol researcher, or hi-fi journalist.
---
Best Ian Rankin Books
---
Awards
As a result of a few of the best-rated Rankin books, he has received several awards. The list is quite long, but a few of them include an Edgar Award, Grand Prix du Roman Noir, Chandler-Fulbright Award, an Open University honorary doctorate, and lots more. Many of the awards are mostly for Rankin's Inspector Rebus series. Aside from those, here are 7 of Ian Rankin's best books that every crime-fiction fan simply must have a look at.
---
Irresistible Crime Stories
Rankin's Rebus series contains 24 original works with a few added short stories and collections that came later. The story follows Detective Inspector John Rebus, and most of it is based in and around Edinburgh. You're going to learn about the Inspector Rebus series by Rankin through the novels listed, but there is also quite a lot of fun to be had from the number of short stories related to Rebus as well.
Who Is Inspector John Rebus?
John Rebus is, obviously, the protagonist in the series. He was an interesting character to be turned into the star of a television series named Rebus. John was born in 1947 and was raised in a prefab home in Craigmead Terrace, Cardenden. If you want to know everything there is about the protagonist, make sure you stick by the official Rankin Rebus series chronology as everything is connected.
John was never the type to stay in school, so he left at the age of 15 to join the Army. The experience there was nothing if not traumatic, but Rebus was later offered a job with the Lothian and Borders Police.
When he was first introduced in the first book of the Rebus novels by Rankin, Knots and Crosses, it was made clear that he had quite a rough lifestyle. He has lived through dangerous car crashes, has gotten out alive with severe burns, and much more.
Early Days
It all starts with the first book inside Rankin's John Rebus series, Knots, and Crosses. This is where you get to meet the protagonist and the person who'll be bringing most of the action-packed fun.
This is the book in which, if read carefully, you will learn most about John Rebus. You get to follow him as he works his new case and reveals a bit about him page after page. However, one crucial thing you might want to consider is to read Rankin's Rebus novels in order if you want everything to make sense.
Themes
Every single one of the novels involves some kind of gruesome crime. It can be anything from a murder, a very suspicious death that Rebus has to get to the bottom of, and so on. The books are not filled with action 24/7 as there is so much more to them. You can rest assured knowing that Rankin's Rebus novels are filled with romance, politics, a lot of suspense, mystery, and much more.
Women in His Life
Relationships between men and women are always among the most exciting things to read about in most books. Of course, this series also has some romance to offer to keep things exciting, and reading Rankin's Rebus series in order will make sure everything makes sense and you meet them in the right order.
There are going to be a total of 5 important women in John's life. Reading these Ian Rankin books in order will make sure you meet each of them at the right time. These women include Gill Templer, his boss and at times girlfriend, Rhona, his separated wife, Jean Burchill, a friend of his and Gill Templer, Patience Aitken, an ex-girlfriend, and Deborah Quant, who you get to meet later in the series when Rebus retires.
Roles to Play
All of these women will have important roles to play in the series, and it would be very wise if you stick to reading Rankin's John Rebus series in order to make sure you follow the story correctly.
---
Cop Who Investigates Cops
The next action-packed crime series we have here is Malcolm Fox. Rankin's books featuring Malcolm Fox are something to look forward to if you enjoy reading some of the best crime stories out there. Malcolm is a cop living and working in Edinburgh, same as John Rebus, who works for the Complaints.
There are two primary books in this series that feature Malcolm doing what he does best, which we will explain soon. Also, there are three other books in the series that feature John Rebus and Fox working together on some complicated and disturbing cases.
The Complaints
This is the name of the first book in Rankin's books with Malcolm Fox, and it's also the name of the organization Fox works for. The Complaints are known as the Dark Side as they are a department whose job is to investigate other cops. You can probably imagine why they'd be hated so much.
On top of being hated by many, Fox also has quite a lot of personal problems to deal with as well. He has a father who is in a nursing home and a sister who is a part of a very abusive relationship. And now, he's been given a new case, one that appears to be quite challenging to handle. This latest case involves a dirty cop named Jamie Breck and is about to show you why Rankin's Malcolm Fox novels are a few of the best crime fiction novels out there.
The Impossible Dead
This is the second book of the Malcolm Fox novels by Rankin, and the action continues here after the events of the first book. The Impossible Dead talks about an ongoing investigation of three cops who might be covering for one of their coworkers, Detective Paul Carter. Paul has already been found guilty of a particular sexual assault crime, and three of his coworkers are suspects as well.
It won't take long for this case to get way out of control and for you to realize why this is one of the best books by Ian Rankin. The trouble only gets bigger as you read page after page, and it finally reaches its limit when a murder occurs. The plot will have you dancing around, not knowing who to trust and who to point fingers at.
Malcolm Fox and John Rebus
The other three books within this series all feature John Rebus as well. If you were reading all of Rankin's Rebus books in order, then you won't have trouble keeping up with events here. Each of the books focuses on a different case that involves either murder or another kind of crime that only these two crime fighters can solve.
Standing in Another Man's Grave
The story in this book talks about a disappearance that has occurred over the course of ten years, and it involves three women who are also the victims. This case was already looking like a lost cause as the trails had gone cold, and there were almost no leads. Then, Rebus got on the case, and it all started changing. The events that follow confirm the fact that this is one of the best Ian Rankin book series out there.
Saints of the Shadow Bible
This next book also focuses on a case that has been forgotten for nearly 30 years and has now yet again resurfaced. Rebus and Fox are working together to solve this one once and for all. Remember, make sure you follow Fox's and Rankin's Rebus novels' order if you want it all to make sense.
Even Dogs in the Wild
And the last book features a story about John Rebus while he is retired. It appears that he doesn't quite like being retired and is once again willing to get back out on the field. The new case he wants in on will prove more dangerous than ever considering his age and not-so-in-shape body. Out of many Ian Rankin book reviews, this book has gotten to be among the most favorite of the series.
---
Debut
This book is known for two things. It's one of the best Ian Rankin books of all time and the first book that he ever published. The book began his career and threw him into the exciting world of crime fiction writing. It might even be Ian Rankin's best book ever, we will see.
The Accident
In this story, the main character is Mary Miller, a girl who's had a pretty rough life as she was pushed in some chemicals and was burnt as a child. But that's not the part that makes this the best Ian Rankin novel, that part is when the person who pushed Mary suddenly died in an accident only two days later.
Few Years Later
After reading about the so-called accident, the story skips a few years into the future where Mary is now a single mother. The story has all it takes to turn into the best Ian Rankin book ever, and you can find out for yourself how difficult it is being a single mother and running away from a dark secret from the past.
---
Daring Spy Thriller
Westwind is one of the best spy thrillers you can ever read by Ian that has just enough of everything, including mystery, crime, and unforgettable characters. It's one of his earliest books he ever published if you're planning to read Rankin's books in chronological order.
The Crash
The story in Westwind revolves around a colossal conspiracy that has something to do with a satellite glitch and a spaceship crash. It all starts when a glitch occurs and a British satellite, called Zephyr, suddenly loses contact with Earth and goes dark for nearly 4 minutes. While all of this is happening, a US space shuttle, known as Argos, crashes and leaves only one person alive, Major Michael Dreyfuss.
The Chase
At the station controlling the Zephyr satellite, a character known as Paul Vincent is beginning to have suspicions about this sudden loss of connection and the crash, so he starts asking questions. Because of this, he is sent on medical leave and is kept from leaving the hospital. Both his and Michael's lives soon become at risk, and the two are being chased by a variety of different characters. They are all after them to silence them forever and help create one of the best Ian Rankin novels ever.
---
Very Unlucky Guy
Sometimes, even staying away from crime is not enough to be safe and not have any danger in your life. This is one of the cases as the next one from our Ian Rankin novels list is about to tell you the story of Gravy, the protagonist.
Sudden Surprise
Gravy is the main character in this story. He has a steady job working at the graveyard, which might not be an ideal place to be every day, but at least it's a living. He probably sees dead bodies every day, which is a normal thing in most of the best Rankin series and books, but one day, it was his friend Benji's body. Gravy found Benji in a strange car with a bullet in his chest. That's something else that Gravy didn't see every day.
Pursuit
Alongside Benji's body was a lot of blood and a bag full of money. As a result of this bag of cash, Gravy was now in the middle of a lousy robbery and is the target for both criminals and cops. The reason this one is among the top Rankin books out there is that things are about to heat up in this man's life, and you can find out how it all turns out for yourself.
---
Urge for Thrill
This list of 10 of the best Ian Rankin books is slowly coming to an end as there are only two books left to review. Doors Open is a story about Mike Mackenzie and one of the most thrilling robberies you will ever read about in any of Rankin's novels.
Mike Mackenzie
You can probably guess that Mike is the main character in this book. He is described as a self-made man who started with nothing and has just recently sold his software company. But now, Mike feels bored with life and has found the perfect job to satisfy his need for thrill. This new need is part of the reason why this book has what it takes to be on top of many Ian Rankin books ranked lists.
New Job
Mike is a fan of art, and he has a friend who knows art and knows how to steal it. This friend's name is Professor Robert Gissing, and he has just shared with Mike the perfect way to lift anything they wish from the National Gallery of Scotland. We won't spoil the plan that makes this one of the most popular Rankin books of all time as you can get familiar with it yourself.
---
Miles Flint
This is the last book we have to show you. It's not the last book he ever published, but it is the last on this list. However, it would be a wise idea to know Ian Rankin's novels' chronological order if you want to read everything as it was written and published.
Life of a Spy
This is one of the author's earlier works, as you might be able to tell if you've recently read any of Ian Rankin's latest books. There is a slight difference, but this is in no way a bad thing. The story in Watchman focuses on a character called Miles Flint.
Miles works as a spy and is totally in love with his job. Out of many Rankin series and novels, Miles is a character who you're most likely to get to like a lot. He is the type of person who doesn't want too much action. All he has to do is carefully watch those who he is supposed to from afar, gather intel, and report back.
Too Involved
The job was perfect, and everything was going great for Miles until he got a bit too involved with his latest case. Now, we won't spoil what makes this one of the best books ever, as that part is up to you to find out. Out of all of Ian Rankin's books you read about here, you can choose your favorite and begin exploring the mind of this brilliant crime fiction writer.
---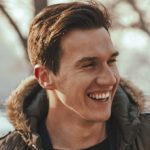 Michael is a graduate of cultural studies and history. He enjoys a good bottle of wine and (surprise, surprise) reading. As a small-town librarian, he is currently relishing the silence and peaceful atmosphere that is prevailing.