Bio
Richard Scott Prather was born on the 9th of September, 1921, in Santa Ana, California, United States of America. Prather was a prominent American novelist, most notably in the mystery genre. He was most familiar to readers for his Shell Scott series. Richard was also the occasional user of pseudonyms; he used the pen names David Knight and Douglas Ring.
Richard grew up and studied in Santa Ana, California, spending a year at Riverside Junior College, which has been renamed to Riverside Community College. Richard took part in the US Merchant Marine during the second World War, from 1942 up until the war's finale, in 1945. He married Tina Hager the same year.
---
Best Richard S. Prather Books
---
Writing Career
By 1949, Richard had decided that his true calling was writing, so he thrusted himself headlong into this career path. His first book was published only a year later, in 1950. As it turned out, this first novel that Richard published would be his forte, as it became the longest-running series that he would ever write, spanning more than forty books.
Sadly, Richard had a dispute with the publishing house named Pocket Books, culminating with a lawsuit. However, Prather was deterred even from writing for a number of years, during which he tried his hand with avocado-growing. After eleven years, in 1986, though, he made his return.
Legacy
By the time of Prather's death in the year of 2007, the author had written, but not yet published the final book in his long-running series. It was published subsequently in 2011. Prather died on the 14th of February, 2007, in Sedona, Arizona. We can now take a look at what the best Richard S. Prather books, in fact, are.
---
Massive Series
Books in Richard S. Prather's famous series, the Shell Scott series, were published in two different centuries and seven different decades. The series consists of forty-two titles to its name, and the books that make the series up are the following:
Case of the Vanishing Beauty, published in 1950.
Bodies in Bedlam, published in 1951.
Everybody had a Gun, published in 1951.
Find This Woman, published in 1951.
Dagger of Flesh, published in 1952.
Darling It's Death, published in 1952.
Way of a Wanton, published in 1952.
The Scrambled Yeggs, published in 1958
Always Leave 'Em Dying, published in 1954.
Pattern for Panic, published in 1953.
Too Many Crooks, published in 1954.
Strip for Murder, published in 1956.
The Wailing Frail, published in 1956.
The Deadly Darling, published in 1957.
Have Gat—Will Travel, published in 1957.
Three's a Shroud, published in 1957.
Slab Happy, published in 1958.
Take a Murder, Darling, published in 1958.
Over Her Dead Body, published in 1959.
Double in Trouble, published in 1959.
Dance with the Dead, published in 1960.
Dig That Crazy Grave, published in 1961.
Shell Scott's Seven Slaughters, published in 1961.
Kill the Clown, published in 1962.
Dead Heat, published in 1963.
The Cockeyed Corpse, published in 1964.
Joker in the Deck, published in 1964.
The Trojan Hearse, published in 1964.
Dead Man's Walk, published in 1965.
Kill Him Twice, published in 1965.
Meandering Corpse, published in 1965.
The Kubla Khan Caper, published in 1966.
Gat Heat, published in 1967.
The Cheim Manuscript, published in 1969.
Kill Me Tomorrow, published in 1969.
The Shell Scott Sampler, published in 1969.
Dead-Bang, published in 1971.
The Sweet Ride, published in 1972.
Sure Thing, published in 1975.
The Amber Effect, published in 1986.
Shellshock, published in 1987.
The Death Gods, published in 2001.
Pioneer
Prather was a kind of pioneer during his time, as this is one of the very first private-eye series to be written.
Case of the Vanishing Beauty
What better way to start off the series than by going to the very first book? Case of the Vanishing Beauty is where we are introduced to charming private detective Shell Scott. Shell is offered and subsequently hired by a dame, a Georgia Martin. Georgia asks of Shell to find her vanished sister.
Soon after, though, Georgia is wounded and slain. The final words that she ever spoke were only heard by Shell and they were quite the confusing ones. She says that she killed Narda. This befuddles the detective as no one else knows who this mysterious Narda actually is. Throughout his investigation, Scott finds himself in a Spanish nightclub, a drug scheme, even into the inner sanctum of a cult.
Charismatic
Over the course of the book, we see that the detective is a tenacious, temperamental, though ultimately kind individual. While his coevals might act tough because they have to do a job, Scott is tough because of his love for his job. He doesn't go to the bar to numb himself, but to get intel.
Shell isn't an aggressive individual, though if his back is against the wall, he just might let himself go. Additionally, his own charisma and wittiness allows for a breath of fresh air, since most fictional PIs are serious, curt, and, generally, uninteresting. The writing, not just in the first book, but in all of them, is impeccably perfect for the genre. It's loose, intriguing, featuring the one-livers we all love.
Busy Protagonist
Over the course of the series, Shell fights Communism in Mexico, investigates a colony of nudists, has run-ins with the mob, even wrestles with a voodoo priest. During all of them, Shell still remains the same charming PI that we've grown to love him for, while still developing his own personality as the time moves on and as the bodies stack up.
The books can be read in any which order, though if one goes by date of publication, surely it will ensure that no confusions will arise. As such, we really can't pick just one from the series, so it stands to reason that all of them are the best Richard S. Prather books.
---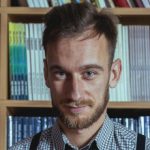 Robert is a science fiction and fantasy geek. (He is also the best looking Ereads writer!) Besides reading and writing, he enjoys sports, cosplay, and good food (don't we all?). Currently works as an accountant (would you believe that?)