Bio
Elmore John Leonard was a brilliant author who wrote most of his best work during the 20th century. He was born in 1925 and died in 2013. During his career, Leonard began with writing outstanding Westerns but later shifted to crime fiction and some amazing suspense thrillers. Many of the best Elmore Leonard books were adapted into films.
For his best work, Elmore received quite a few rewards. Some of them include the Edgar Award for Best Mystery Novel in 1983 for his outstanding La Brava. Then, in 1992, he won the Grand Master Award for Lifetime Achievement from the Mystery Writers of America and later the Peabody Award, a National Book Award, and many more. Here are 10 of Elmore Leonard's best books and everything you need to know about them.
---
Best Elmore Leonard Books
---
Unforgettable
One of his best crime fiction series will be starting off our list. Leonard's Raylan Givens series includes a total of 5 novels in which you get to read about some very exciting and suspenseful events. The story starts with the first book, Pronto. Get ready for a few of the most exciting Leonard Elmore western novels and an unforgettable story about cops and criminals.
U.S. Marshal Raylan Givens
This is our protagonist in all of Leonard's Raylan Givens books and you'll be seeing quite a lot of him. The first book introduces you to him but you also get to meet Harry, one of the first criminals the series has to offer. Harry is a 66-year-old who has gotten himself in trouble with the law. Instead of enjoying his vacation, Raylan now begins a reckless chase that doesn't look like it will end well.
The Job Never Ends
Through these 5 novels, which are a few of the best Elmore Leonard novels ever, by the way, you're going to experience a never-ending chase and hunt for criminals. You're going to discover so much about Raylan through his journeys and get to know the character like your own family. Without spoiling any of the fun Leonard's Raylan novels have to offer, it's safe to say that the series contains a lot of action, an unbearable amount of suspense and the rest is pure thrill and excitement.
---
Get Shorty
If you're searching for the best Leonard series then you might want to have a look at this one. Chili Palmer contains only two books. However, these two books have more than enough action, mystery, and thrill to keep you satisfied.
This might be the name of the first book in this series, but it's also the name of a 1995 comedy crime show. The story was written by the one and only Leonard and the movie was directed by Barry Sonnenfeld. It wouldn't be a surprise if this book were number one on any of Leonard's books ranked lists.
Chili Palmer
So, the protagonist in this book is Chili Palmer, a small-time loan shark who looks at himself as bigger than many. Chili has connections to mobs, people in dark places, and everything it takes to be a loan shark.
The book has it all, an exciting plot with more danger than you can imagine, a few antagonists here and there, a girl that sparks enough romance to make The Notebook cry, and more suspense than you can handle. Just like Leonard's Justified books, his Get Shorty story also turned into a very popular movie series.
Be Cool
This is the second and final book in this series. It's another one of Elmore Leonard's best novels and here's why. The story here follows after the events of the first book, Get Shorty. Chili Palmer was a loan shark in the first book but now he is a big shot in Hollywood.
If you read the first book, you know that Chili was into making movies and had some cool ideas. Well, now he gets a knack for music and so begins another dangerous adventure that becomes the inspiration for another great movie of his.
---
Karen Sisco
This book might seem a bit familiar when you first have a look at it. If you've read Leonard's Raylan series, then you will like this book as well. The main character in Out of Sight is another U.S. Marshal, just like Raylan Givens. The protagonist here is the U.S. Marshal Karen Sisco.
No one knows why Leonard loved writing about U.S. Marshalls so much but no one seems to be complaining. Karen is another hero in Elmore's books who doesn't rest until the criminal she is after is arrested. In this case, the criminal in question is Jack Foley.
Unexpected Feelings
Foley has busted himself out of Florida's Glades Prison and now Sisco is on the hunt to bring him back to justice. So begins the series of events that turns this book into one of the best-rated Leonard books ever.
The majority of the book is a cat and mouse chase as the two slip in and out of each other's hands. But, for a few brief moments, you get to see a bit of romance between the cop and the criminal. It all begins when the two are locked together in a car trunk and get to know more about each other personally. The book has it all to be an interesting read and one of the best Elmore Leonard books around.
---
Familiar Theme
The next best Elmore Leonard book series from our list is another one that has two books in it that are full of excitement and action. You already know the theme, mystery, action, crime, and a lot of suspense. So, who's the main character who'll be bringing all of the action? Check the title again and all will become clear.
The Switch
This is the story of a kidnapping gone horribly wrong, not that there's anything right about it in the first place. It's the first book of this series but keep in mind that the books you're seeing are not Elmore Leonard's books in chronological order.
Ordell and Louis are two characters who have a thing or two in common. They've both done time in the same prison, they both have convictions for grand theft auto and more. Now, they band together again to kidnap a wife whose husband cares very little about. Not enough to pay the ransom for her return. It's among the most exciting stories from this Elmore Leonard novels list.
Rum Punch
Rum Punch continues the dangerous adventures of Ordell and Louis but this time, there's a new character who wants in. Jackie Burke works as a courier for Ordell as she transports his profits from Freeport to Miami. However, and here comes the part that makes this one of the top Elmore Leonard books out there, Jackie has become a loose end that Ordell needs to take care of permanently.
---
The Dixie Mafia
Here comes more crime, more mystery, and more thrill with Tishomingo Blues, one of the best-selling Leonard books around. The story in this amazing thriller follows Dennis Lenahan, a hothead who brings his dangerous talents to the Tishomingo Lodge and Casino in Tunica. Dennis Lenahan, despite constantly entertaining gangs, gamblers, mafia members, and so on, is about to witness something that is going to change his life.
While he was on the top of his diving platform, he witnessed a gruesome murder by a few members of the Dixie Mafia. Another character who also saw this horrible event was Robert Taylor, a Detroit hustler who can't live without blues. Robert is one of the most interesting and underrated characters from this list of Elmore Leonard novels.
Bigger Plans
After the murder occurred and everyone saw what they saw, Robert and Dennis get to know each other. Robert is the one who befriends Dennis because he has bigger plans for him. Robert is the kind of guy who knows how to smooth-talk himself, or anyone else, out of anything. This is exactly how he gets Dennis out of a tricky situation and gains his trust.
It turns out that Robert has plans for Dennis that have something to do with what is about to come, the re-enactment of a Civil War battle. That's enough spoilers from our Elmore Leonard book reviews and the rest is up to you to find out.
---
The Hot Kid
Carl Webster is a trilogy by Leonard, one that involves a lot of crime, action, and excitement. Leonard's novels in order here include The Hot Kid, Up in Honey's Room, and Comfort to the Enemy and Other Carl Webster Stories. Here's something about each.
The events in this book take place during The Great Depression. The main character who you follow around is Carl Webster himself. Carl makes this one of the best Leonard western novels you will ever see. He is a respected lawman who started killing criminals when he was fifteen. The story follows him, and a few other characters, in his daily life as you get to see car chases, bank robberies, a lot of violence, and much more excitement.
Up in Honey's Room
In the second book of the series, you get to be in another one of Carl's dangerous cases like this time, he has quite a handful to deal with. The antagonist that makes this book one of the best is a Nazi called Walter Schoen.
After a series of events, Walter's wife divorces him only to end up in the arms of Carl himself. Carl, however, only wishes to get to Walter and his Nazi friends and there are plenty of twists in the journey ahead.
Comfort to the Enemy
The last book in this series is one that has 3 stories to offer you. These three stories go wonderfully together as they talk about three separate periods of Carl Webster's life. You get to read about his early years of being a lawman, then you see Carl in the middle, and the last one talks about his more mature times. Be prepared for a few of the best books by Elmore Leonard inside this very entertaining series.
---
Harry Mitchell
You might know this name from somewhere else other than the book. 52 Pickup is also the name of a thrilling 1986 crime movie that follows the story from one of the most popular Leonard books ever. This is a story that easily offers a lot of excitement, thrill, and suspense.
The protagonist in this book is, as you can see, Harry Mitchell, a self-made man who is respected by his community and has been happily married for 22 years. He runs his own business in Detroit and his life couldn't look any better. But, that's not nearly enough to make this book the best Elmore Leonard novel, is it?
The Slip-Up
Harry was leading a pretty good life that was safe, joyful, and perfectly balanced. But then, he meets a young model who causes him to slip up and so begins his journey down in one of the best Leonard books you can ever read. Harry starts having an affair and he wouldn't have ever believed where this would lead him to.
One night, things get even worse as he encounters two masked men at his new girlfriend's home. These men have his secrets on camera and, as you might expect, start blackmailing Mitchell. The reason that this book could be the best Elmore Leonard book ever is that Harry is a character who doesn't get angry at things like this, he gets even and hits twice as hard.
---
Less Legal Side of Life
Jack Ryan is the main character you'll be seeing a lot of in this series. He is the type of person who brings danger to people's lives and has gotten pretty good at the less legal side of the law. There are two books in this series that talk about two different events that involve this thrilling character and his on-the-edge adventures.
The Big Bounce
Here's where you get to meet Jack himself. This is one of the first books Elmore ever published if you want to read Leonard's books in order. This author tends to make things more interesting in books like this by introducing a female character into the story, one who will take your and Jack's breath away, in this case.
Her name is Nancy and she couldn't be a better match for Jack. Nancy likes the big bucks and has no trouble with danger or the law. She's perfect for Jack as they just keep adding fuel to each other's fires. Everything seems normal but then things change as a secret among them finds its way to the surface.
Unknown Man #89
The second book from the Jack Ryan series might just be Leonard's best book, the one you were looking for all along. This is the story of a triple cross. Jack is known for finding people that are hard to find. This time, he's on the hunt for a man only known by the name Unknown Man #89. When Jack discovers that 2 other people are looking for the same man, he is seen as competition and becomes a target as well.
---
Dark Thriller
Maximum Bob is a slightly different book by Elmore but that doesn't mean it's not good. It's one of the most memorable Leonard books with tons of surprises in store. The contents resemble a dark thriller with a few hilarious scenes as well. The protagonist is a southern judge, called Robert Gibbs, who has gotten himself in a lot of trouble for the sentences he has been giving out.
Judge Robert
You wouldn't want to be in Judge Robert Gibbs' place when you hear what he has in store for him. This might be one of the best Elmore Leonard books out there but Gibbs might not feel that way after what he is about to learn. Robert is kind of a celebrity among criminals. He is known as Maximum Bob for a reason and one particular criminal has just gotten out of jail and has a few plans for his old friend. Elvin Crowe is the person we're talking about and he has a contract for $10.000 to kill Robert Gibbs.
The Hunt Begins
Eventually, Gibbs discovers Elvin's plans and tries to get to the bottom of the whole thing. But, this wouldn't be one of the best novels by Elmore Leonard if there wasn't a bit of passionate romance inside. The girl you get to meet here is Kathy Diaz Baker. Gibbs already has a wife but Kathy catches his eye so he pursues. She is Elvin's probation officer which makes things a lot more interesting. Telling you the rest would be a huge spoiler so keep an eye out for many more surprises after this.
---
The Colsons
The last book from our list of Elmore Leonard books tells a story about murder, extortion, danger, violence, and a lot of crime. It is one of Leonard's novels, after all. The book begins with you meeting the Colsons, a peaceful family living the quiet suburban life. But then, things are about to change after a few crooks get added to the story.
Carmen Colson is a realtor and her husband Wayne Colson is an ironworker. They aren't the type of people who ever get involved in crime or have any plans to take advantage of someone but they never expected to accidentally stumble upon an extortion plot that would mess up their entire lives.
Degas and Nix
These are the names of the two criminals who will make things interesting in this book. Armand Degas, also known as Blackbird, is a cool-headed and controlled person but his partner, Richie Nix, is very unstable and doesn't know the meaning of the word patient.
Despite all of that, Wayne Colson forces their hand after threatening them with a sleeve bar. After that, the murder starts and the violence turns this novel into one of the best books of Elmore Leonard.
---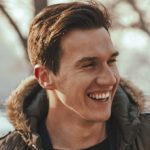 Michael is a graduate of cultural studies and history. He enjoys a good bottle of wine and (surprise, surprise) reading. As a small-town librarian, he is currently relishing the silence and peaceful atmosphere that is prevailing.