Change in Career
Born in East Sussex in 1977 Ruth Ware writes psychological crime thriller novels in a style many find similar to the iconized novelist Agatha Christie. The author started her writing career with a five-book adult fiction series published in 2013 and 2014, all labeled under her legal name Ruth Warburton. The author would make the change of becoming a crime thriller writer after the series' final and would change her author alias to what it is today.
Teacher Turned Writer
Before starting off as a writer, Ruth studied English at Manchester University. There, she would take a nostalgic and almost mystic liking to Middle English works as well as Old English. She would go on to work in the service industry as a waitress and a bookshop attendant as well as taking on more interesting ones like a publicist and an English teacher in Paris.
Ruth Ware is a rather young author with her first book being published -excluding her adult fiction work- in 2015. However, she is definitely showing great promise as there are already three Ruth Ware books adapted to movies and her work has been nominated for quite a few awards and received three of them.
---
Best Ruth Ware Books
---
Innocent at Heart
This 2019 published thriller is the first amongst our Ruth Ware book reviews as well as best rated Ruth Ware books. The protagonist of the story is a woman alone in an unfamiliar environment like most of Agatha Christie's. This woman, a naive nanny named Rowan, is invited to be a live-in nanny at a high-class family's house in the Scottish mountains. The house is wonderful to say the least and the interview with the family members does not raise red flags for either side. And so, she is hired.
Foreshadowing
After she starts working there though, Rowan starts to notice curious things that just seem too odd. First of all, the house holds a private garden full of poisonous plants. The children seem troubled and awkward if not outright malevolent and the parents certainly aren't behind their children in dysfunctionality. More so, there are also secrets kept within the walls of the charming house. Rowan discovers the secret attics around the building and she doesn't fail to notice the eerie atmosphere of it all. And the creepy rumors Rowan hears from the townspeople are the cherry on top of this suspenseful situation.
The story picks up, however, long after Rowan's acquaintance with these things. In fact, she no longer lives in the house at all. She is awaiting her lawyer alone in a jail cell as the primary suspect of one of the child's murder. Whatever she went through seems to have shaken her to the point she is not even able to convey her story properly.
Failure to Intertwine
The first thing I thought when I put the book down was that it could be a lot shorter. Except for a small portion at the end of the story, the whole book is focused on setting a scene, creating an atmosphere in other words. This is definitely not something to criticize except the suspense built up in this part just does not really contribute to the story in a meaningful way. It seems we'll have to keep looking to find the best Ruth Ware book.
---
A Story of Keeping it Together
The Woman in Cabin 10 stands out primarily by being the first amongst the best selling and most popular Ruth Ware books. The story is about a young, prone-to-stress woman finding herself in what could best be called a maddening situation. The main conflict of the book is the protagonist's struggle to "keep it together" and efforts to resolve the situation she is basically stuck in.
Not the Best of Times
The protagonist Laura "Lo" Blacklock is an ambitious journalist and a loving girlfriend who also happens to have an awful case of anxiety. Although she seems to manage her anxiety just fine with the help of medication, an intrusion of her apartment throws her majorly off balance. She gets into a serious argument with her significant other as a result of this and her state of mind is further worsened.
Still, Lo has a work-related, week-long appointment to take care of: a luxury cruise with very important people in her field that she promised to attend in place of her boss on maternity leave. Even though the event is a little too much for Lo to handle in her current state, it could be critical for her to get a promotion and it is a great opportunity for networking. So, she steps up to the challenge.
Lo attends the event as a guest in the ninth cabin in the brand new ship "Aurora". The trip goes relatively well for a while and just as she starts thinking that it isn't as challenging as she thought, her sanity and her trust in it are put to challenge by a string of non-sensical events happening.
Promises Delivered
The setup of the story came off as very promising for me. Acquaintances stuck in the middle of the ocean with a huge conflict on their hands as well as a journalist with a lot at stake and a lot to prove. The ending thankfully was not disconnected from the setup as it was in The Turn of the Key and this was a satisfying read overall, definitely one of the best books by Ruth Ware.
---
Award Winner
Next up we have maybe the best book by Ruth Ware with three different awards won. Not to mention that it was the first of the Ruth Ware books decided to be made into movies. The book is more of a mystery thriller rather than a horror one as it is advertised and it mainly plays around with persisting guilts and pains from adolescence.
Bonds That go Deep
There are three important characters in the book: Nora, Claire, and James. The one thing that ties them all together is some major relationship drama from ten years ago when they were all sixteen years old. The events that took place were the cause of a breakup between the book's main character Nora and the man she still could not get over, James as well as the death of Nora and Claire's very close friendship.
At the present time, Nora's ex-boyfriend James and her old best friend are in a relationship. Not only that, but they are also engaged and are planning on a wedding very soon. Nora learns this only after receiving an invitation from Claire for her bachelorette party. Tired from running from her past and wanting to let go of the emotions from the long-past event, she accepts it.
A Mystery From Times Past
As I said before, this story is a mystery more than anything else. There are no horror elements besides the author's choice of creepy words and maybe the forest setting. There is not much crime-solving either. The story is all about old deeds that have affected everyone one way or another coming up to the surface. In fact, I would call it a social thriller if such a genre existed.
The main flaw of the book is how the characters can seem a little two-dimensional. I think the reason behind this is that they are processing an event far back into their past. Other than that, I'd say it is an excellent piece worthy of taking place among this best Ruth Ware books list.
---
Shivers Down my Spine
The Death of Mrs. Westaway is by far the creepiest piece in this Ruth Ware book list with also being, in my opinion, one of the best novels by Ruth Ware. The author decides to take a different approach to create the atmosphere compared to the previous books I've mentioned. The previous ones were all about things happening in a creepy setting. This one, however, begins as relatively usual and builds on from there.
Desperate Times Call for Desperate Measures
Harriet "Hal" Westaway is a young woman whose only source of income is tarot reading. Her finances are undeniably one of the biggest problems in her life and it has been that way ever since the loss of her mother in a hit-and-run. That is exactly why she decides to play along with it when a confusing letter about a non-existent grandparent's passing and the declaration of her, or at least someone sharing the same name with her, being a beneficiary.
Hal has to take a trip to the English coast and meet the family of "her deceased grandmother" in order to get her share. Much to her surprise, this family turns out to be incredibly well off. The Trepassen house where the family resides is almost as big as a castle and is at least as fancy as one. The only bad part is that it seems Hal just might have a secret history with these people.
Major Signs of Improvement
Ruth does an excellent job of building the suspense in this one. Some of the major mistakes apparent in her previous books are not present in this one. More so, she seems to have made the parts that she was lacking into her strengths. The story kept me wondering all along the way, the characters were more interesting than ever, and the protagonist was a lot more relatable. If you asked me what the best novel by Ruth Ware is, I would probably answer with this one.
---
A Different Formula
Next up, we have Ruth Ware's latest book on this list which also manages to be one of the top rated Ruth Ware books. It was published in 2020 and it makes snowy weather, which was a big element of atmosphere for multiple books of hers before, a main part of the story. What caught my attention in this new Ruth Ware book was that it is a story of a group of people struggling together instead of the usual one person against the group formula the author likes to use.
Disaster After Disaster
Ruth Ware decides to build her stories on captivating scenes with dark twists and I had accepted it as a standard in her writing until this book. Everything begins in a meeting for the discussion on whether or not to sell a company. The executives all get together in a French Ski Chalet and the air is filled with tension. Interests conflict and so do the people carrying them. The group is divided into small segments, sides get more and more polarized, and no one seems to carry an intention of calming things down.
All of this is soon forgotten with a giant avalanche hitting down on them though, with all exits blocked as well as some of them trapped dead under the snow. It is bad enough being trapped inside with the threat of a long, painful death looming over but it turns out they have more than that to deal with. Someone, whether it be one of the executives or staff members of the Ski Chalet, wants seemingly all of them dead.
Thriller Done Right
One by One is one of the strongest candidates for the best Ruth Ware novel title. The story built up its thrill gradually and consistently. The author raised the stakes with every chapter and the traction between the characters accumulated more and more. I guess my only piece of criticism would be that the ending was a little longer than necessary but I'm just nitpicking here. With this book, I am convinced Ruth is building her skills with every story she writes.
---
Unlikable Characters
Next of the Ruth Ware books in order for the list is The Lying Game, it's yet another story of the past catching up with old best friends. It presents us with a friend group that habilitates very unique dynamics and a very interesting past. I've noticed the author purposefully using characters with major flaws that could make them outright unlikable and I think this book is a perfect example of that.
For a Little Fun
The protagonist of the story is Isa Wilde. Isa was sent to a borderline toxic boarding school at the age of fifteen and there, she made friends with Kate, Fatima, and Thea. The kids decide to create their own fun in the soulless place they are forced into, The Lying Game which they play almost religiously. Sometimes they just lie to cause mischief for a small laugh and sometimes they are outright evil, even going as far as to end others' friendships.
We meet Isa at 32 years old, married, with a newborn child, and fallen out of contact with her old friends. However, she simply leaves her whole life behind when she receives a call for help from Kate saying only "I need you". Turns out Kate has sent the same message to the remaining two girls too and they all seem to have the same reaction as Isa. Alas, the old friends get back together to do something unusual for them, uncover a lie.
An Interesting Case
As I've mentioned before, the characters in the book all have a twisted side to themselves and it was definitely the most attractive part of this book for me. They are by no means innocent or "good" and they have no hesitation whatsoever in accepting this. More so, they all know these sides of each other like the backs of their hands as they've explored them together. The interactions between them have a perfect blend of mistrust, guilt, doubt, and evilness that provide the perfect ground for the conflicts happening between them.
---
Truth and Media
The last piece in our Ruth Ware books ranked article Snowflakes is a unique piece in the author's portfolio with it just being 28 pages long. The reason behind this is that it's a part of Amazon Original Story's "Hush" short story collection. The collection focuses on the essence as well as the variability of truth. Its inspiration comes from the polarization that is currently one of the biggest socio-cultural threats for developed nations and the contribution of the mass and social media outlets to said polarization.
Paranoia or Justified Worry?
In the story, the protagonist Leah's father has isolated both himself and his children on an island. Despite the island being completely detached from any political force, the father is dead convinced of an approaching war. If the father's words are anything to draw conclusions from, Leah's mother who has been long dead was killed by a soldier and they have to build a wall if they don't want to suffer the same fate
A Saddening Tale
Snowflakes is a heartbreaking story. The biggest hit to me when I was reading the book was that the story was told from the eyes of a small child. A small child who can hardly make sense of everything happening around her, who does not really have anyone she can put her trust in, and whose whole life has been basically crippled because of the decisions of her father.
I don't want to say much else since the book is already a short read as it is and I ought to leave some things for you to discover. One last thing I will say about it though is that this is an openly political piece which was an absolute turn-off for me and also the reason I'd put it in the last place of my best Ruth Ware book list. As someone who likes politics, the book is lacking for me in the sense that it serves a very shallow statement with no room for discussion of it. But of course, that is just me.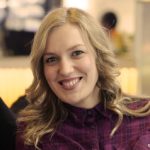 Alissa is an avid reader, blogger, and wannabe writer. (She's a much better cook than a writer actually). Alissa is married, has one human, one feline, and two canine kids. She always looks a mess and never meets a deadline.