Bio
Dame Agatha Mary Clarissa Christie, Lady Mallowan, DBE (Dame Commander of the Order of the British Empire) was born on the 15th of September, in the year of 1890, in Torquay, Devon, England.
Quite a Success
The authoress is far more known by her professional name of Agatha Christie. Christie was an English author, whose works have been sold more than two-billion times, a world record. Accordingly, Agatha is also the most translated single writer.
---
Best Agatha Christie Books
---
Family
As noted, Christie was born in Torquay, Devon, to an upper-middle-class family. The father of Agatha was Frederick Alvah Miller, and her mom was Clarissa Margaret Miller, born as Boehmer. She was the last of three children the pair had. For the length of her youth, Christie was home-schooled.
Writing
When Christie first attempted to get her name in the proverbial writing hat, she was rejected six times for her manuscripts, however in 1920, one of her novels, namely featuring her famous detective Hercule Poirot, first saw the light of day. Since then, Christie's fame has only continually increased. Now, let's take a look at the best Agatha Christie books.
---
As Famous as It Gets
Christie's Hercule Poirot series is a definite source for the most popular Christie books ever. The series is comprised of some forty five novels, so that Christie's Hercule Poirot series order goes as follows:
The Mysterious Affair at Styles
The Murder on the Links
Poirot Investigates
The Murder of Roger Ackroyd
The Big Four
The Mystery of the Blue Train
Black Coffee: A Mystery Play in Three Acts
Peril at End House
Lord Edgware Dies
Murder on the Orient Express
Three Act Tragedy
Death in the Clouds
The A.B.C. Murders
Murder in Mesopotamia
Cards on the Table
Just to name a few.
Just Settling Down
Now, with Christie's Poirot novels in order well written up, we can take a look at the first of Christie's Poirot novels. The debut novel, which is also the first book among Christie's Poirot books in order, is The Mysterious Affair at Styles. Hercule Poirot is a First World War refugee, who is establishing himself in England, in the general proximity of the Styles Court, which belongs to Emily Inglethorp, a benefactress of the highest order.
Sleuth's Skills
However, when Emily Inglethorp is found dead and killed by poisoning, the local police and the authorities are stumped, to say the least. This is when the prodigal sleuth in Poirot finally gets his chance to act.
There are a number of suspects in this case, including the young husband of the victim, the stepsons who hold a terrible grudge, her companion, a nurse, and a poison specialist who is in the nearby village. Each of them has a motive, each of them seems to have had the time needed, but who was the actual culprit, and who took the life of Emily? A clear pick for being among the best Agatha Christie books.
An Omen
In the second novel of Christie's Poirot series books, we have The Murder on the Links. In The Murder on the Links, Hercule Poirot is asked to come to France following a letter of distress, which signifies that he is urgently required.
As Hercule arrives in Merlinville-sur-Mer, the sender of the letter that dragged Poirot to France is found stabbed, with his body thrown into a fresh, new, and open grave on the golf course on the millionaire's estate. The murdered man is Monsieur Renauld.
The Culprit
Soon enough, Poirot finds the spouse of the millionaire bound up and gagged in the house, so that one may come to the conclusion that Renauld and his spouse were caught up in a case of a burglary or a break-in, which resulted in the death of Renauld.
The suspects are in abundance. The dagger that belonged to the wife is the one that was used to murder Renauld, his son was resentful of him, and his mistress, who didn't want their affair to end. The police, oddly enough, think they've got the perpetrator, but Poirot knows that there are more than just a few things to work out before anyone can make such conclusions. This is surely one of Christie's best Poirot books.
Few Short Cases
Next up with Agatha Christie's Poirot series, we have Poirot Investigates. Poirot Investigates is actually a collection of terrific short stories that feature Hercule Poirot doing what he does best – investigating.
There are eleven tales in total in here, each of which is just as brilliant as the others. Going from a mystery surrounding a movie star and a diamond, all the way to a dying man's last phone call, Poirot will stop at nothing.
Short, but Wild
The other stories include premises like a suicide that was, for all intents and purposes, actually a murder scene, or the ominous nature of a rather cheap apartment. Then the curse that comes from a tomb that belonged to a pharaoh, or a bond robbery whose take was in the million-dollar range, a banker's odd disappearance, and even the kidnapping of a Prime Minister. Hercule Poirot series by Christie is just brilliant.
A Break in Tranquility
The fourth of the best Christie books with Hercule Poirot is none other than The Murder of Roger Ackroyd. The Murder of Roger Ackroyd is rightfully considered as one of Agatha Christie's best books and one of the best-selling Agatha Christie books.
The Murder of Roger Ackroyd begins in a tranquil, harmonic village in England called King's Abbot. Well, for the moment, the residents of King's Abbot are absolutely perplexed at what has happened.
Two Dead Lovers
It all began as the rather beautiful and alluring widow named Ferrars is found to have died from a veronal overdose. Ferrars was set to marry a man named Roger Ackroyd, who, himself, is found murdered merely a day later.
A bizarre, head-scratching, and bewildering case is upon Hercule Poirot, where suicide, homicide, and extortion are the norm, for better or worse. One of the most popular Agatha Christie novels, maybe even one of the top Agatha Christie books.
Perplexed
Book number five among Christie's Poirot books is, of course, the one titled The Big Four. The Big Four is the oddest, most fast-paced, and strangest book that features Hercule Poirot, for a variety of reasons, but, it does work. Before he can even get inside of his home, Hercule Poirot finds a man standing, with dust coating his countenance from top to bottom, before he simply stared, then finally fell.
The Number
Hercule Poirot couldn't make the gaunt face of the man inside of his memory, couldn't remember having met him. This is only the beginning of the strange and baffling case, which will see Hercule Poirot wrestling with the meaning of the figure four, which has been written on paper innumerable times.
Before long, Hercule Poirot is faced with the most fiendish of nemesis, all of which control a region of the world.
Blue Train
Title six of Agatha Christie's Hercule Poirot books is The Mystery of the Blue Train, which was published in the year of 1928. The Mystery of the Blue Train is a book that begins with a train going strong through the French riviera at night, with a jewel that is of mythical origin and of cursed power, and a woman that is ominous and bizarre, to say merely the least.
Solving It All
The things just mentioned all grant virtue to perhaps the greatest of romances or, more grimly, the greatest of crimes? As the train finally stops at the station, the mythical jewel has vanished, and the woman mentioned is discovered to be dead in her compartment.
Avarice, subterfuge, fury, and passion are the ingredients for the crime at hand, but to solve it, you need just one thing – just Hercule Poirot and nothing else. While all of the Hercule Poirot books are suitable for such an age, seeing as they're not graphic in the slightest, the one we just examined is perhaps a stark example of the best Agatha Christie books for a teenager that we can think of.
Inventor's Death
The seventh book of the series is called Black Coffee: A Mystery Play in Three Acts. It is one of Agatha Christie's books on the list of the Agatha Christie books ranked that we enjoy the most when rereading it.
The story at hand is about a certain physicist whose name is Sir Claud Amory, who has just discovered the perfect formula for creating an atom bomb – keep in mind that the book was published in 1934. However, before Sir Claud Amory can do anything with his discovery, he is poisoned, so that Hercule Poirot is the one that needs to solve his case.
Murder on the Coast
Book number eight among the Agatha Christie books list featuring Hercule Poirot is titled Peril at End House. Peril at End House sees Hercule Poirot as he is on vacation on the Cornish coast, where he comes upon a person named Nick Buckly.
Nick Buckly, as Poirot soon learns, is the rather young and hasty mistress of the End House, which sits on the rocky, tough cliffs of Saint Loo. Nick informs Hercule of a series of accidents that she's had, though she's thankfully survived each of them – this is what activates Hercule.
Accidents or Something More?
As Hercule Poirot hears of the accidents that have continually been happening to Nick Buckly, he understands that these accidents are not accidents at all, but that someone is rather obviously making an attempt at the life of the young mistress.
However, before he can make any conclusion or any arrest, he must first journey into the End House, learn of its dark, mysterious secrets, and then, only then find out who the perpetrator is before the life of Buckly extinguished.
Couldn't Be the Perp
Now, going forward with the ninth book among the list of books in the best Agatha Christie series, we have Lord Edgware Dies. In this tale, Hercule Poirot was in attendance as a woman named Jane announced her plans to take out her spouse, who, not soon after is found dead.
However, Poirot doesn't think that Jane could have done the deed seeing as she was very much at dinner when the murder took place. One of the most head-scratching and befuddling cases that Poirot has ever had, but also one of the most gratifying to read about.
Murder Locomotive
The final book among the Hercule Poirot series that we will be examining now is Murder on the Orient Express. Murder on the Orient Express is oftentimes seen as the best Agatha Christie book and we can't say we don't understand the reasoning.
A little while later than midnight, the Orient Express is forced to stop because of a snowdrift. The brilliant train is, oddly enough, brimming with people for the period of year, though it doesn't lose one passenger by the time of the halting. This is widely regarded as perhaps the best of Agatha Christie's detective novels, too.
Too Many Suspects
A tycoon from America was discovered dead, namely murdered, in his compartment, after having been stabbed some ten to twenty times, with the door having been locked from the inside. This would be a case for the local authorities if Hercule Poirot wasn't on the very same train.
What befuddles Poirot is that the tycoon had asked of Poirot to be wary on his account and that he feared for his life. However, when all of a sudden so many suspects are found, who can Poirot arrest? One rather easy pick for the best-rated Agatha Christie books that we have enjoyed reading and also reviewing here.
---
Widely Adored
Miss Marple is seen by many fans as being perhaps the best Agatha Christie series out there. Comprised of thirteen titles, Christie's Miss Marple series in order goes as follows:
The Murder at the Vicarage
The Thirteen Problems
The Body in the Library
The Moving Finger
A Murder Is Announced
Three Blind Mice and Other Stories
They Do It with Mirrors
A Pocket Full of Rye
4:50 From Paddington
The Mirror Crack'd from Side to Side
A Caribbean Mystery
At Bertram's Hotel
Nemesis
Sleeping Murder
Disliked Man
Worth noting is that Christie's Miss Marple series also has a few tie-in novels, which might be worth checking out, as well. Lucius Protheroe is a colonel, and a wealthy one at that, who is very much active in the church and is also a magistrate.
In spite of this, no one where he lives seems to like him. Even his daughter and the village's vicar express a wish that Lucius would just die. Even the man's wife can be seen in the arms of another, so that very few are perplexed when he is found dead in the study of the vicar.
Many Suspects
The vicar had been called away not too far away, so that he was naturally late to the meeting that he and Lucius were supposed to have. However, when he does arrive, he finds the man dead with a note saying I can no longer wait for you.
Miss Marple, our main protagonist of the series, begins investigating the ongoing situation, soon learning that there is scarcely a person in the village that didn't have some motive for disposing of Protheroe. However, only one is the killer. Many see this novel as Agatha Christie's best book.
The Unlucky Number
Book two of Christie's Miss Marple books is, of course, Thirteen Problems. Thirteen Problems begins with the Tuesday Night Club, which is a venue where the local people seem to give Miss Marple the challenges to solve some new crime that has come up. One evening, namely on a Tuesday, a group comes to Miss Marple's home, where the conversation skews towards the unsolved crimes, which intrigues Miss Marple.
Unsolved, but Not Unsolvable
As Miss Marple begins examining in her mind the cases that come up, which are all dubbed as unsolved, she is making genuine headway. Out of the many cases, we have a few like the following – a man was poisoned and on his deathbed was left a message reading heap of fish; a thief that didn't just do what he did once, but twice, for good measure; bloodstains that vanished without any reasonable explanation; and even a spiritualist warning of death.
Miss Marple and her skills of deduction are pretty much unmatched, so that she is the only hope of solving these cases at hand. As such, it is one of the best Agatha Christie books that we've picked up.
Break at Dawn
The third book among the best Agatha Christie Miss Marple books is called The Body in the Library. The Body in the Library begins the first thing in the morning, namely at seven o'clock, sharp. The family called the Bantrys have just wakened, only to find a candidly bizarre, disconcerting, and day-ruining thing inside of their library – it is the body of a girl. It shouldn't be a surprise to anyone that the book at hand is regarded as being one of the best books by Agatha Christie of all time.
Two Bodies
The girl is clothed in an evening dress, with make-up heavier than she perhaps is. The make-up is also all over her cheeks. What the Bantrys don't know is who the girl actually is, how she got there, and how she got inside of their home.
Most importantly of all, they don't know whether she is linked to a different girl, who was found in an abandoned quarry – or, to be more precise, her charred remains were. Having no other course of action, the Bantrys call upon Miss Marple to do what she does so wonderfully and do it as fast as she possibly can.
Place for Recuperation
Title number four among Agatha Christie's best Miss Marple books is The Moving Finger. The book is also among Christie's bestselling novels. Lymstock is a village that is quite tranquil, though for some it is rather monotonous. Jerry Burton saw Lymstock as the best place to be so that he can rejuvenate following an accident, while his sister Joanna took care of him, from beginning to end.
Moving Like a Plague
However, before Jerry Burton can get any headway on his wish for rejuvenation and getting better, there are a number of poison-pen letters that disconcert the inhabitants of the village, driving one of the unlucky receivers to even take their own life.
The servants, the doctor, even the vicar are pointing fingers at one another and at everyone else until their savior comes up to solve the mystery and put their fears to rest – this is no one other than Miss Jane Marple.
Placing an Ad
Now, with the current Agatha Christie's series in order, we come to an end as we take a look at the fifth book, titled A Murder is Announced. A Murder is Announced sees the village named Chipping Cleghorn, as all of its residents are put ill at ease following an advertisement that was posted in the local gazette. The advertisement made an announcement of murder, which would take place at an exact place, date, and time.
Following Through
Miss Jane Marple is one of the people that read the advertisement, but how can she be sure that it isn't just a kid's joke or someone playing around? After all, it might just be a shame to frighten Letitia Blacklock, too.
As the date and time come closer, the guests at Little Paddocks arrive, only to have the lights inexplicably just go out. When they go back on, the advertisement has delivered through with its what it has promised. If anyone were to ask us what are the best Agatha Christie books, the ones in this series would perhaps be our first picks.
---
Standalone Novel
And Then There Were None is unquestionably the best of Agatha Christie's standalone novels have to offer. The novel is an absolute classic of the genre and it stands as the cream of the crop so far as the best mystery books by Agatha Christie are concerned. And Then There Were None was published in 1939, spanning a tad under three hundred pages, all in all.
Strangers on a Strange Island
In the latter years of the 1930s, on the 8th of August, a group of eight people come to a somewhat small, secluded island, not too far from the Devon coast of England. Each of them has received an invitation and each of the invitations are alluring and carefully, meticulously chosen so that the prospective arrivers would be tempted to make the trip.
Ethel and Thomas Rogers, the cook, the housekeeper, and the butler, are the ones who meet the arriving group and find that the hosts have not yet arrived, although they have left instructions for them.
The Accused
It is not a surprise to anyone to learn that And Then There Were None is one of Agatha Christie's best-selling books, with how brilliantly the mystery is set up from the start. In each of the guest's rooms hangs a framed copy of a certain nursery rhyme.
Following supper, a record is played throughout the halls noting that every one of the arrivers is guilty of having murdered. They are asked if they have anything to add to their defense. Two of the attendants, namely Philip Lombard and Anthony Marston come clean, though in their cases it was a case of reckless endangerment rather than outright murder.
Guilt-Ridden
When the group starts talking to each other, they conclude that none of them actually knows the hosts, as they have never met them. One of them, namely Justice Wargrave, understands a pattern noting that U N Owen from Ulick Norman Owen and Una Nancy Owen is perhaps a play on the world unknown.
Anthony Marston dies soon after drinking his beverage, which was poisoned. After examining all the other drinks, they concluded that Marston killed himself. We hope that it's becoming rather obvious why this is chosen so often as the best Agatha Christie novel out of the whole list of Agatha Christie books.
Housekeeper's Death
As dawn comes, Ethel Rogers is discovered to be dead, having passed away in her sleep, though the exact cause is up for debate. A number of the guests seem to think that it was Mr. Rogers that took her life fearing that she would confess to the crimes that they too were accused of by the recording.
Another guest, General MacArthur, is also found dead after suffering a terrible blow to the skull. The deaths, it is said, seem to be parallel to the rhyme they had hung in their rooms, with three of the figures broken.
Play on Words
The opinion is skewed towards the thought that U N Owen or Unknown is killing them, one by one, but try as they may, they can't find anyone. The island, being a bare rock, doesn't have any place for hiding and no one could have come nor gone, so that there is only one answer – it is one of them that is the actual culprit.
No one can be exonerated, except for Mr. Rogers, who, the next day, is found dead while devoting himself to the laborious task of chopping wood. Not soon after, Emily Brent is dead and it's deduced that she was injected with potassium cyanide by means of a hypodermic needle.
One by One
Wargrave makes the suggestion that all of the rooms be examined, with any item that can be used to kill or wound others be locked up. It is found that Philip Lombard's gun is missing.
As Vera, one of the guests, is going upstairs to take a bath, she is positively baffled by the smell of seaweed above her, so that when she screams, the others arrive, everyone except Wargrave. Wargrave is later found downstairs, seated, having suffered a gunshot wound to the forehead. One of the best Agatha Christie mystery books ever.
Back Where It Belongs
One of the best Agatha Christie books continues on that very same evening, Philip notices that his weapon is once more in his room, while a different guest, Henry Blore, glimpses someone exiting the house, though he doesn't notice who exactly. With Armstrong's room vacant, Vera Blore, and Philip make the decision to be with each other at all times to ensure survival.
Signaling SOS to the mainland proves unfruitful. Henry Blore is killed after a statue is dropped from the window sill of Vera, so that Armstrong is concluded to be the murderer. Color them surprised when they find Armstrong's lifeless body ashore. For more reasons than just one, we believe that this might be among the very few best Agatha Christie books to start with, too.
Saving Herself
Having found the body of the doctor, the two come to the conclusion, now, that the other is surely the killer. Vera suggests pushing the body farther back from ashore as a sign of rest, but she only uses this as a chance to take Philip's gun. As Philip jumps and tries to tackle her, Vera shoots and kills Philip Lombard then and there.
Vera comes back to the house in a daze, with a noose and a chair pulled tightly in her room and a mighty sea smell pervading throughout. In our opinion, this is among the best Agatha Christie books to read and one of Christie's books that we have the easiest time recommending to all of our readers.
Guilt's Grip
The guilt takes a powerful, unflinching grip on Vera for her crime, namely that she drowned a young boy so that she and her lover could enjoy a sizable inheritance. The last of the rhyme's verse is paralleled once more as Vera puts her head in the crook of the noose and hangs herself then and there, too weak to handle the guilt that bites.
Scotland Yard is stumped as to who the murderer that took ten lives could have been, but they receive a letter that helps them out in the end. Among the best Agatha Christie novels.
---
Truly Fantastic
The Colonel Race series is one of Agatha Christie's series that we love the most. The Colonel Race series is comprised of merely four titles, all of which are truly fantastic and as enchanting as any of Agatha Christie's novels are. The Colonel Race series consists of the following Agatha Christie novels in chronological order:
The Man in the Brown Suit
Cards on the Table
Death on the Nile
Sparkling Cyanide
More Than She Can Chew
One of the best Agatha Christie books ever begins with a girl called Anne. Anne Beddingfield is a rather pleasant, beautiful English girl that is trying to find some source of fun and adventure in London. Anne Beddingfield has only recently been orphaned, too.
However, while Anne is out and wandering, she comes to more adventure than she could have ever asked for reasonably. While at Hyde Park Corner tube station, namely as Anne is standing on the platform, she sees as a man stumbles down upon the live track and he instantly perishes right then and there.
A Prediction?
A doctor is called upon the scene, with the man being pronounced dead immediately. However, as the doctor was departing, he dropped a note, which Anne carefully picked up and read its contents.
The note had the following written on it – 17.1 22 Kilmorden Castle. This would have been a completely harmless thing if the newspaper had not noticed the next day that a ballet dancer had been horribly strangled at Kilmorden Castle.
Wrong Place, Wrong Time
Then, one of the best Agatha Christie fiction books continues as a glamorous and invaluable diamond fortune is discovered to have disappeared into thin air. When on the luxury liner called Kilmorden Castle, a group of strangers attacks and attempts to strangle her, so that Anna Beddingfield has no clue of what is actually happening.
Anne is perhaps the last person in the whole wide world that is qualified for solving mysteries like the one in question, but if she wants to keep her life, she's going to have to. Soon enough, Anne is farther away from her homeland than ever.
In Full View
Book number two of this particular list of Agatha Christie novels is titled Cards on the Table. Cards on the Table sees an exuberant and slightly ostentatious host of a party being killed as the bridge players in the room can do nothing but witness the act. Shaitana was known for being a party host, but he was also a man that was very scarcely known to be afraid of, well, anything.
Gruesome Savagery
Hercule Poirot makes an appearance here, as he had been confided in by Shaitana, who thought of murder as a form of art. Hearing of this rather deathly statement, Poirot was on guard and not enthusiastic about seeing a private collection of Shaitana's.
However, when the man is killed, it is up to him to make the case and catch the perpetrator before another terrible murder happens. Among the best books of Agatha Christie out there.
Murder on the River
The third book of the Colonel Race series is titled Death on the Nile, which sees a return by Hercule Poirot once more. This entry among Agatha Christie's mystery novels is one of her absolute best, too. A cruise heading down the Nile had its harmony and peace broken into bits and pieces when Linnet Ridgeway was discovered to have been shot in the head and killed just like that.
Obvious Threat
Linnet Ridgeway had been a young, attractive woman with a flair for style, who pretty much had everything she ever desired. The memory of a certain moment of confrontation between Linnet Ridgeway and another passenger, who announced that he wanted to shoot and kill Linnet personally, fascinates him, and that is a beginning in this case, but hardly an end. The whole thing is so suspicious.
In Memory of the Fallen
The final book in the Colonel Race series is called Sparkling Cyanide, though it does go by the title of Remembered Death in places, too. Sparkling Cyanide was published in the year of 1944. A total of six people have come together in order to recall the life of the lovely Rosemary Barton, a woman that had gone under just a mere year ago.
Remembrance
Among the people that have gathered in order to remember Rosemary Barton are the spouse that had been panged by so long, the secretary that had been so loyal, the lovers, the kindhearted sister, and a wife that had been betrayed.
Not one of the six can be trusted to forget about Rosemary, but what we want to know is who actually killed Mrs. Barton? Out of the whole list of books by Agatha Christie, this one is perhaps the most biting.
---
Must-Read
Among Agatha Christie's series list, we now have the Ariadne Oliver series. The Ariadne Oliver series is yet another brilliant series from Christie, which is comprised of about eight books. The order of Agatha Christie books belonging to the series goes as follows:
Parker Pyne Investigates
Cards on the Table
McGinty's Dead
Dead Man's Folly
The Pale Horse
Third Girl
Hallowe'en Party
Elephants Can Remember
Unorthodox and Untraditional
Having put these particular Agatha Christie's novels in order, we can begin with Parker Pyne Investigates. Parker Pyne is one of the oddest and most unorthodox private detectives in all of fiction, especially in the Christie oeuvre. Mrs. Packington is a lady that was lonely, dismal, and, for more reason than one, without any course of action. However, when she came upon a certain Times ad, things might be changing for the better.
As Advertised
Seeing the advert, Mrs. Packington had a thought cross her mind, namely that she could, in fact, consult herself with Parker Pyne, an investigator. Mr. Parker Pyne is a PI that can just as easily amend a broken marriage as he can solve a murder case with certain little fragments to aid him. The Englishman has a proclivity for traveling all around the world, where he can vanquish all crime and transgression. A clear pick for being one of the best Agatha Christie books.
Game in Real Life
The second novel in the series is one that we've taken a look at before so that we can move on with the third. Following the books by Agatha Christie in chronological order, we come to Mrs. McGinty's Dead. Mrs. McGinty's Dead is a rather old kid's game, which has acquired a potent gloomy quality in regards to what has gone down.
Suspicious Activities
The real-life Mrs. McGinty was murdered after having a walloping, terrifying, and mighty blow delivered to the back of her frail head, with her minute savings being emptied soon thereafter. While initially the suspicious finger is pointed at a certain lodger who, himself, is having a hard time and has been furloughed, one fantastic detective thinks that there is more to the case at hand than what just meets the eye.
Uneasy Sense
Title number four of the series at hand is Dead Man's Folly. Dead Man's Folly is not just another novel among the Agatha Christie book reviews, but a splendid tale.
While in the process of organizing and finishing the particulars surrounding a mock hunt for murder for the fete of the village, which was to be hosted by Lady Stubbs and Sir George, Adriane Oliver, a famed and revered novelist of crime fiction, seems to think that there is something palpably dreadful in the air, something like a premonitory instinct, it seems.
Belgian Detective to the Rescue
Knowing and fearing of the portentous feeling that has been wracking her mind, Ariadne Oliver has no other choice than to call upon an old friend of hers, namely Hercule Poirot.
It seems that Ariadne Oliver was correct in her assumption and soon after the supposed-to-be-faux victim of the fete murder is found as dead as anyone can be, with a noose hugging the neck. With little time to waste and even less to go by, Ariadne Oliver and Poirot have got to get to the bottom of the mystery together.
A Promise
Another brilliant title among the Ariadne Oliver series and Christie's detective books is, of course, The Pale Horse. The Pale Horse begins with a woman, well on her deathbed, speaking of a certain malevolence, a potent wicked evil, noting that, for all intents and purposes, it ought to be stopped. The priest attending her slow movement towards the so-called light, replied saying that he shall do all that is incumbent upon him.
Inaccessible List
The lady had given the priest, a man named Father Gorman, a list of names, which the priest put in his shoe. The list, itself, seemed to be senseless, with names in it that bear no link or obvious connection to anyone else in the same list.
As he was going home to think upon the proceedings, Gorman was killed. As the police get to do their deeds, they locate the list, and one man named Mark Easterbrook seems to understand the pattern in the list – each of the listed names has either already died or has been chosen to be killed. It definitely is one of the best Christie books out of the complete list of Christie books.
Working Together
The sixth novel in the Ariadne Oliver series is called Third Girl. Third Girl begins with a woman named Norma Restarick who has come asking for help and aid from Hercule Poirot, noting that she might have killed someone.
When she does first lay her eyes upon Poirot, she thinks him far too old, so she tries to get away. Nonetheless, Ariadne Oliver sent Norma to Poirot, so he accepts and begins dealing with the quirks of the case.
Anxiety and Dread
Poirot believes that it is someone's slaying that has caused Norma to have such anxieties, so he and Ariadne begin trying to get some information. They locate Norma in a café, where she is with her boyfriend, and Poirot and Norma have a little chat.
The interaction ends abruptly, with Norma leaving fearfully once more. Knowing that there is something dastardly and diabolical at play here, Poirot doesn't dither one single bit but goes on asking the hard questions, pressing the suspects, and trying to solve the mystery that has been presented to him before someone ends up dead again. One of the best novels of Agatha Christie.
---
Masterpiece
The Superintendent Battle series is another great series on the list of the best Agatha Christie books. The Superintendent Battle series is comprised of a total of five novels, so that these Agatha Christie books in chronological order are listed as follows:
The Secret of Chimneys
The Seven Dials Mystery
Cards on the Table
Murder Is Easy
Towards Zero
Seemingly Simple
The Secret of Chimneys is the first book on the series, so it's a fine place to start. Anthony Cade is a man who needs quick money, and if this money can be raised in an adventurous way, then he is up for it. This is what Cade had in mind when he took a job as a messenger for his old friend.
The job is as simple as it could ever be – Cade is to distribute certain memoirs of a European count that has only recently perished to a publisher in London. Nowhere in the job title or even job description was it mentioned that Anthony would be pulled into a conspiracy on an international scale, though. An easy choice for anyone trying to find the best Christie books of all time, we would think.
All Wrong
What was only supposed to be a rather simple, plain, and straightforward job turned sour very fast as Cade is now in peril. The really bizarre part is that he doesn't even understand why he's in danger.
Why would Stylptich's, the Count, memoirs be so significant, and who or what was Victor, a King, really pursuing? What Cade could not have known is that he is also carrying a number of blackmail and extortion letters, so that some very dangerous people want him stopped before Herzoslovakia has a chance to become monarchic once more.
The Story's Heart
Another important character that we follow in one of the best Christie books is also Virginia Revel. Virginia Revel is a lady that wherever it is that she ventured to, death was close by. It was initially her first spouse that bit the bullet.
A foreign prince with horrible passions was who followed, with an extortionist being the third in the line. With enemies like Scotland Yard and the Surete, Virginia Revel has no other choice than to call upon an old friend of hers in hopes of surviving the ordeal, but what if even this friend can't be on her side?
A Little Party
The second novel among these Christie's books in order is The Seven Dials Mystery. The Seven Dials Mystery begins at the Chimneys estate. In the very final of the days that the Chimneys estate was leased for rent by Lady Coote and Sir Oswald, the two host a party, inviting a number of people.
Among these people are Jimmy Thesiger, Bill Eversleigh, Gerry Wade, Ronny Devereux, and Rupert Bateman. Of the group, Gerry has a little knack for sleeping over the allotted time, so the group decides to play a little joke on him, but little could they have known how bitterly and rancorously their joke would turn in so short a time.
Great Slumber
The group set up about eight alarm clocks in Gerry's room so that they would start the loud alarm at certain intervals in the morning. The group can hear how the alarms start, one by one, but Gerry is yet to be awakened. Soon, it's concluded that Gerry is very much dead in his bed, chloral upon his nightstand.
Jimmy Thesiger is the one that notices that one of the eight alarm clocks is missing, so that someone must have taken it. Later on, it's discovered in the hedges. One of the most intriguing books written by Christie, as the group has no clue of what to do next now that one of their mates has passed away under the same roof as them.
Just Don't Mind It Anymore
Lord Caterham and Lady Eileen Brent, the daughter of Caterham, are poised to move back into the Chimneys estate. The death of Gerry was ruled as a Death by Misadventure by the coroner. Eileen, who is a friend of Eversleigh, wracks her mind about what went down because Gerry passed away inside of her room.
Eileen finds a letter addressed by Gerry to Loraine, with the address being for the day just prior to his untimely death. In the letter, Gerry asks Loraine to stop thinking about some business involving the Seven Dials – something that Eileen doesn't know anything about, it seems – and to move on with her own life.
A Deterrent
With regards to what she has found, Eileen makes the decision to go to London in order to have a chat with Eversleigh. As she is going, she notices a man stepping out of the hedges, turning onto the road just as she was driving her vehicle. She doesn't hit him with the car, but that doesn't stop him from hugging the ground.
As the man falls down on the ground, he mutters something or other about the Seven Dials and about informing Jimmy Thesiger, but he dies before getting the chance to make any sense of what he was actually saying. The situation is a mind-wracking and mind-numbing, but Eileen keeps her cool as best she can.
Something Large Is Afoot
Eileen decides in the heat of the moment to pick the body up and put it in the car, before taking off to a doctor. The doctor informs Eileen that she did not in fact hit him with her vehicle, but that the man was actually shot and killed.
It is revealed that his name is, in fact, Ronny Devereux – one of the party's attendants. As Eileen returns to her home and informs her dad of what has gone down, he replies telling her that George Lomax was threatened by a menacing letter which alludes to the Seven Dials. The novel is one of the best Agatha Christie books for a justified reason.
---
Recommended
Christie Tommy's Tuppence series is one of the best series of Christie's career. The series is also a great source for Christie's best-selling books. Now, let's take a look at the list of Christie books in order that we have here:
The Secret Adversary
Partners in Crime
N or M?
By the Pricking of My Thumbs
Postern of Fate
Two Lovebirds
The first of Christie's Tommy and Tuppence novels is titled The Secret Adversary and it was published in the year of 1922. Now, before we get to the story of the book, you're surely asking yourself, by now, how many books did Christie write, and the short answer is a lot. Now, let's get on with the show.
Tommy Beresford and Prudence Cowley, also known as Tuppence, are rather young, pretty much bankrupt so far as monetary funds are concerned, but they are, by all accounts, as in love as conceivable. Worth noting is that this is a touching book, one that can be attributed to Agatha Christie's romance novels, though the mystery is not lacking by any means.
No Other Way
Following the First World War, jobs are not in abundance and thus money is also in the same predicament. Having no other choice and also wanting to get some kind of elation and animation in their lives, the two make the decision to begin a daunting business endeavor called Young Adventurers Ltd., with the slogan being – willing to do anything, go anywhere. This little decision of theirs turns out to be a bright idea and in no time they even have their very first job.
Their Own Business
The first job that the young couple get is given to them by an ominous gentleman known simply as Mr. Whittingtont. All that the job at hand entails for the love birds is to journey to Paris, on a trip that has all of the expenses paid, and have Tuppence impersonate an American woman named Jane Finn.
Before the two can make any headway, however, Mr. Whittingtont has vanished, Tuppence has received a threat to her well-being, and the two have even received their first bribe – a staple of businesses worldwide.
A Very Odd Job
Now, Tuppence and Tommy are forced to become investigators in order to figure out their own predicament, which is a rather difficult prospect, to say the least. They have to figure out where the real-life Jane Finn actually is, but whenever Jane Finn's name is brought up, a strange air surrounds the countenance of the person being question.
This is what prompts Tommy and Tuppence to find the lady that has been missing for all of five years. Among the best Christie books that we've joyfully read and reread countless times.
Have to Find Her
The two learn that of Jane Finn nothing has been found, neither the documents she was poised to have been carrying on herself nor has her body been located. If they have any plans of making money and living a prosperous life, the two have got to locate the missing lady and the papers, too.
Before long, they're working undercover for the British ministry, with dangers and perils that put their lives at risk. A brilliant novel and one we'd call as being one of the best Christie romantic books.
Vignette Cases
The second novel among the books by Christie in order is titled Partners in Crime. Partners in Crime is a collection of shorter stories detailing a couple of shorter cases that Tommy and Tuppence had together.
These short stories include the following titles – The Crackler, The Unbreakable Alibi, The House of Lurking Death, The Clergyman's Daughter / The Red House, The Man Who Was No. 16, The Man in the Mist, The Affair of the Pink Pearl, The Sunningdale Mystery, A Fairy in the Flat / A Pot of Tea, Finessing the King / The Gentleman Dressed in Newspaper, The Adventure of the Sinister Stranger, among a few others.
Premises
Worth noting is that all of the tales in the collection of stories at hand parody some very popular detective and mystery stories of the time, though Christie's flair for storytelling and writing is present all throughout. The many stories at hand see Tommy and Tuppence in a variety of states and doing some very strange work, so let's take a look at a few premises of the stories.
One case involves locating a woman with whom Lawrence St. Vincent has fallen in love, though a slight twist does make it even more satisfying. A popular question that we've been asked is which are the best Christie novels? Well, our list right here should be pretty indicative of the answer.
Poisoning Is the Way to Go
The two receive a visit from a woman named Lois Hargreaves from Thurnly Grange, who had received a box of chocolates a week prior. Not fancying them, she didn't take any of them to eat, but the others in her home that did eat the chocolates were poisoned with arsenic, and this is the third time such a thing has occurred. Having no other recourse, Lois hopes that the two can help her put an end to the terrible events that have been happening.
However, before they can make any progress, Lois is found killed after being poisoned. Tommy and Tuppence conclude that it must be one of the inhabitants of the home because they would be the only ones with a chance to do such a thing. A rather easy book to recommend and more than worthy of its spot among the best Christie books.
---
Poisoned in His Home
Crooked House is one of the best stand-alone Christie novels on the Agatha Christie novels list. Crooked House is a book that was published in the year of 1948 and it has a page count of roughly two-hundred-and-fifty.
In the sizable, vast, and brilliant-looking mansion that stands in the wealthy suburbs of Swinly Dean, something terrible has just gone down. Aristide Leonides is lying dead, having been killed by poisoning with barbiturates. Could it be an accident of some sort? An unhappy series of events that led to a life being taken away. Maybe, but the probability is minimal in a case such as this one.
Pointing the Finger
The suspicion regarding the death of Aristide Leonides has been thrown to his widow, a beautiful young lady that is a total of fifty years younger than him, who is to inherit all of the wealth that Aristide Leonides had acquired throughout his life.
What's more is that the widow is said to be mingling and having an affair with a likewise young tutor. Charles Hayward, a criminologist, however, believes that the Leonides family isn't without sin and that the suspicion can just as easily fall on each and every one of them.
---
Gipsy's Acre
Endless Night is another of the standalone works of Christie and we count it as being one of Agatha Christie's best novels that the best of Agatha Christie books list has to offer. Endless Night was published in the year of 1967, spanning about three hundred pages or so, in total. Endless Night is set on the Gipsy's Acre, which is an upland, a true sight for sore eyes, with a sweeping view towards the sea.
Michael Rogers
Michael Rogers was so affected by the Gipsy's Acre that it opened a fantasy from his childhood. Alongside the dark fir trees, Michael wanted to build his own home, to find himself a girl, so that the two of them can live their life in as blissful a fashion as possible. However, a diabolical cloud hung all over the landscape.
The Site for Terrible Things
This was actually where things wholly unfortunate and terrible occurred, so that Michael ought to have followed the portentous warnings that the local people gave him. Michael Rogers is soon going to learn to heed and to understand that there are things greater than him, but for the moment, he is a young man that cannot be turned away from what it is that he wants. One of the best Christie books we've picked up.
---
Horrible Leap
Another of the top Agatha Christie novels is the one that bears the title of Why Didn't They Ask Evans? It is one of the top books among Christie's books ranked in order of best to worst. The novel was published in the year of 1934, spanning nearly three hundred pages, all in all.
Could it possibly have been just a mere misstep or a hapless leap that led such a terrific, handsome stranger to fall towards his untimely death from so high a cliff, or could it possibly have been a much more insidious and malevolent series of events that brought him to meet his maker? Well, such an event has surely brought a lot of attention, so much, in fact, that Bobby Jones and Frances Derwent are rather suspicious of the whole thing.
Over Their Heads
For one, the last words that the man ever spoke into the universe were – why didn't they ask Evans? – and such ominous and ambiguous final words have led them on the path towards finding out the true meaning.
However, the two amateur sleuths might be in over their heads asking odd and suspicious questions like that. Before long, both of them are at risk, but they're too close to the answers to just give up now.
---
Losing Memory
Ordeal by Innocence is, in our opinion, the best Christie novels for high school students not because of what is written in it, but because of the way that it's written. It's hard to put into words, so we hope that you'll bear with us. Ordeal by Innocence was published in 1958, with a page count nearing three-hundred.
Doctor Arthur Calgary, a brilliant man in his own right, was afflicted with amnesia but is slowly recuperating from the memory loss. With his memory slowly coming back to him, Arthur Calgary understands that it is he and he alone that can give an alibi to a suspect in a murder trial that has garnered the attention of many, many people. The trial ended with Jacko Argyle being convicted. A good choice for being one of Christie's children's books, though age should be regarded with care.
Making Things Right
The victim in the murder trial had been the mother of Jacko Argyle. When in prison, Jacko Argyle, himself, died, as well. Soon enough, Doctor Arthur Calgary understands that the youth was in fact an innocent and that the true perpetrator is still free, lurking in the shadows, waiting for another opportunity to strike if need be.
Making your ultimate guide to the best Christie books would have been rather empty and unfulfilled if we didn't get the chance to review works like this one.
---
Egyptian Mysteries
One of the best Christie books that can be found in league with our picks for the best Agatha Christie books ranked is, of course, Death Comes as the End. Death Comes as the End is a little different than the archetypical Christie novel, but it's as entertaining as any of them. It was published in the year of 1944.
The book at hand is different than most of Christie's novels in that it is actually a historical mystery, while the myriad of other Christie books has been comprised of mystery and detective stories set in her own time. Here, we are examining a deathly, ghastly mystery happening at the crux of a family in ancient Egypt, where dissonance seems to be the norm.
Dead Concubine
Imhotep is an owner of land, and a wealthy one at that, and the Theban priest who has done something that has caused fury and disapproval to arise in his children. He has brought a concubine into his family, with Nofret, the concubine in question, bearing plans to take all of the inheritance for her.
However, when Nofret is discovered very much dead at the foot of a sizable cliff, the true culprit must be found even if he is among the fold of Imhotep.
---
Secret Séance
Ranking Agatha Christie's books best to worst is a rather daunting task, seeing as they are all such brilliant and tremendous fiction works, but putting The Sittaford Mystery anywhere but among the top would be a grave mistake, we reckon. The Sittaford Mystery is a four-hundred-page book that was published in the year of 1931.
In the heart of Dartmoor, in a house that is as secluded as any house where macabre and dark dwellings happen can hope to be, there are six cloaked and shaded figures that have grouped around one single table with the purpose of carrying out a séance. As the frightening individuals begin chanting, the air turns pungent and fearful. Their words are – Captain Trevelyan, dead, murder.
Dark Magic
Could this be merely a joke of ghastly and insipid proportions or could this be a genuine and sincere attempt at dark magic? There is one single way to get to the bottom of this mystery and that is to find and see how Captain Trevelyan is actually doing, but it is all easier said than done.
With snow drifting and blocking the roads, the only way to get there is by walking, but who can do such a thing? The snowy and icy landscape lends its virtue so much that one can call this one of the best Agatha Christie Christmas books.
---
Love at First Sight
Out of all Agatha Christie's novels, in order to pick the best novels by Christie, one would have to take a look at a lot of books, which is what we have just done. The next pick we have is the novel They Came to Baghdad. The novel was published in the year of 1951, spanning in the mid-three-hundred pages range.
They Came to Baghdad begins with a girl falling in love with an entrancing, dashing young man, one random afternoon, and before the night has come, Victoria Jones had already begun plans to have the man followed all the way to Baghdad. While a nice beginning like this could possibly be the signal for the unfolding of a nice story, what actually followed was quite disconcerting, at least in terms of the initial situation.
Veritable Ordeal
In the bed of Victoria Jones, one stranger was stabbed repeatedly, someone was issued a warning in the quietest of tones, and she even got herself a competitor for the love of Edward, the young man that she met.
This competitor was who made all of the arrangements for kidnapping Victoria, so she soon finds herself in the truly great and barren desert of Arabia, with a perilous cloud hanging over her life and livelihood. Surely, one of the best Christie books.
---
Manifold Success
For the final entry on our here list, we'll take a look at one of Agatha's books about Agatha Christie. The Autobiography was published in the year of 1977, with a page count going well beyond the five hundred page mark.
The Autobiography is indubitably the best of Christie's biography books, seeing as she, herself, wrote it. Christie, sadly, died in the year of 1976, namely on the 12th of January. Until then, she was known as the greatest mystery writer of all time, a title that has not been surpassed until today. With this book, we take a look at the many events in Agatha's life that led to her being such a great success.
Mystery Behind the Author
Christie's books have been sold more than two billion times in more than one hundred languages. While Christie's greatest mystery might have been how she kept the mystery of her own life afloat for so long, here we have a chance to see the many things she endured, the many things that had happen to her, and the many things that she made happen. It is a great, remarkable story that we can't recommend just enough.
There's More
Well, there are more than forty Hercule Poirot books that are more than worth your time, so get on top of that.
---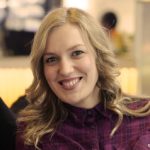 Alissa is an avid reader, blogger, and wannabe writer. (She's a much better cook than a writer actually). Alissa is married, has one human, one feline, and two canine kids. She always looks a mess and never meets a deadline.