Bio
Nesbo was born on the 29th of March, in the year of 1960, in Oslo, Norway. Nesbo is a famous and beloved Norwegian author, while also being known for his musical talents, as well as being an economist, and ex-soccer player and reporter. Nesbo has sold more than thirty million copies globally, with his works having been translated into forty languages.
As we mentioned above, Nesbo was born in Oslo, Norway, though he was actually bought up in Molde, Norway. He attended the Norwegian School of Economics, where he acquired his degree in Economics and Business Administration. Prior to beginning his career of authoring, Jo was a freelance reporter and stockbroker.
---
Best Jo Nesbo Books
---
Writing
He is known for his writing of crime, thriller, and mystery fiction novels predominantly, but it should be noted that he has published a series of children's novels, as well. Now, with that all duly noted, let's take a look at our picks for the best Jo Nesbo books.
---
Most Famous Series
Nesbo's Harry Hole series is the most famous and well-known of Nesbo's works ever. Nesbo's Harry Hole novels number about a dozen, and we think it's high time that we took a look at Nesbo's Harry Hole novels in best order:
The Bat
Cockroaches
The Redbreast
Nemesis
The Devil's Star
The Redeemer
The Snowman
The Leopard
Phantom
Police
The Thirst
Knife
The Introduction
Now, with Nesbo's order of Harry Hole novels written up, we can get down to the story present in the Harry Hole series Jo Nesbo authored. Now, Nesbo's first book Harry Hole series has in store for us is The Bat. The Bat is where we are first introduced to Inspector Harry Hole of the Oslo Crime Squad, who has just now been tasked with going to Sydney in order to analyze a certain homicide case.
One of a Many
Harry is given free rein so far as assistance and help goes, though he was advised to steer clear of any trouble. Harry learns that the slain is a twenty-three-year-old woman from Norway, who is somewhat famous in her home country. Being the curious kind, Harry can't just sit idly by while a case is being worked on, so he begins by getting closer to the detectives, and a witness, so that he can get a bit more information to work with.
Soon, it's uncovered that the present case is only one of a multitude that have the same M. O. that have been happening all over the country. The only answer is that there must be only one perpetrator doing all of these horrible things. Out of all Jo Nesbo's Harry Hole books, The Bat is surely one of the best Jo Nesbo books.
Something Very Odd
The second book on the order of Nesbo's Harry Hole books is Cockroaches. The next case that inspector Harry Hole of the Oslo Crime Squad gets has to do with a Norwegian ambassador in Thailand who has been found killed in a hotel in Bangkok. Harry was assigned this case so that it would not get too much media attention, but once he is there, Harry quickly surmises that this is no arbitrary or random slaying.
Something Hiding in the Walls
Harry Hole feels and even knows inside of himself that there exists something about the case in front of him, something that he can't quite put his finger on just yet.
It's like the novel's title; for each cockroach you see in your room, there is a legion hiding in the walls. Walking through the Bangkok streets, going to opium dens, temples, traps for tourists, etc., Harry is prepared to do anything just so he can get the culprit. One of the best-selling Jo Nesbo books out there.
A Decades-Old Case
Title number three among Nesbo's Harry Hole novels in order is The Redbreast. The Redbreast features once more the brilliant Oslo Crime Squad detective Harry Hole.
The current case of Harry Hole will take us back all the way to the Second World War and its many battlefields, then back to the present-day feel of Oslo. The case that Harry Hole is faced with this time has to do with a bomb whose clock is ticking quite fast, but the crazed maniac that set up the bomb has to be stopped as well.
An Execution
Book four of Nesbo's Harry Hole series in order is, of course, Nemesis. Nemesis shows us how detective Harry Hole is dealing with a case of savage bank robberies, along with the odd and bizarre, to say the least, suicide of a certain female artist.
A man walked right into a bank in Oslo, he pulled out a gun right to the head of the cashier and instructed her to count up to twenty-five. When he fails to get the money before the countdown is complete, his happy trigger finger lets loose, and the lady is killed. He takes the money he got and vanishes.
A Little Set-Up
Following an evening of drinks with his ex-girlfriend Anna Bethsen, Harry Hole awakens back home with a terrible headache, without his cell phone, and with no recollection of what has gone down in the last twelve or so hours. That same day, Bethsen is found dead in her bedroom, shot and killed, so that Harry becomes the number one suspect.
The case is led by an enemy of Harry's, one Tom Waaler. While this is all going on, the terrible bank robberies are still going on, from Oslo to Brazil, so that they might just be the only chance at clearing his name that Harry Hole has, but will his adversary let up even then? Among the top Jo Nesbo novels, without a doubt.
A Pentagram
The fifth novel in one of the best Jo Nesbo series is The Devil's Star. In Devil's Star, we learn of a young lady who has just been killed in her apartment in Oslo, Norway. A single one of her fingers was cut off, namely from her left hand, and on the inside of her eyelid, placed is a small red diamond, one in the shape of a pentagram or a star of the devil.
Not Even a Choice
Harry Hole is given the case, but he has to go through with the case with his nemesis Tom Waaler by his side, which doesn't exactly gather the enthusiasm of Hole. Knowing that his alcoholic bender will only hurt him in the long run and that work will be good for him, Harry Hole decides to take the job.
As the case begins being investigated, Hole notices that there have been other similar cases, and that there are more to come surely. It seems that a serial killer is what they have on their hands, for better or worse.
---
A Free Man
A noteworthy contender for being Nesbo's best book is, of course, The Son. The Son is a standalone novel, one that was published in the year of 2014, spanning about four-hundred pages or so, in total. One of the most popular Jo Nesbo books, as well. Sonny Lofthus is a man that has just entered his thirties, but also just exited the prison.
He has been there for about a dozen or so years, serving the time for one crime that he had nothing to do with. In exchange for his time in the penitentiary, Sonny is to get a perpetual supply of drugs after the fact. What he didn't expect, however, is that he would be approached so much by the prisoners for his inexplicable abilities to alleviate them and absolve them.
Messy Relations
The addiction to heroin, for Sonny, began when his father took his life after being exposed as a dirty police officer. At the moment, Sonny is in the middle of a spell of corruption, as well. Interconnected with the police, lawyers, even a priest, they all want Sonny back in jail, seeing as they're headed by the kingpin of the criminal life in Oslo, the Twin.
As Sonny finds out about a few things regarding his father, he knows that there is more to the story than what was let on initially, so he needs to find out what the exact truth was. A clear pick for being one of the greatest novels of Nesbo.
---
Intriguing Tale
One of the best books by Jo Nesbo is Headhunters. Headhunters is a fine, pleasant, and intriguing tale, one that weaves the familiar Nesbo trademark style of writing with a bit of corporate headhunting. Headhunters was published in the year of 2008 and it stands as one of Nesbo's best books, surely.
Out on the Search
Roger Brown is employed as a headhunter for a certain corporation, where he is known as being the master of his craft. However, just a single career can seldom be enough to allow for the kind of luxurious and glamorous lifestyle that Roger and his wife have, let alone with his wife's art gallery.
At one particular art opening, Roger meets a person named ClasGreve, who he thinks would be terrific for a certain large CEO position. If one were to put the Jo Nesbo novels in order of, for instance, best to worst, not having Headhunters on the list would be a great mistake.
More Than You Can Chew
However, Clas Greve might also be the solution to some of the financial troubles that Roger has been facing. Greve makes mention of an invaluable Peter Paul Rubens painting that had been thought of as lost during the Second World War, which makes the art thief inside of Roger Brown yearn to have the piece of art.
When Roger finds himself in Clas' apartment, ready to take the art piece, he sees that he might have been bamboozled, and that he is in for a world of hurt. Among the top Nesbo books, doubtlessly.
---
Brand New
The Kingdom is a standalone novel from Nesbo and one of his most recent published works. In fact, the novel was published in 2020, only two or so months ago. The Kingdom is a fantastic tale from Nesbo and, with respect to the other Nesbo's books, a worthy contender for being the best Jo Nesbo book.
Away From Home
Roy and Carl have used up pretty much their entire lives trying to run away from the dark aspects of their past, so that when Carl tries to accept what happened, the two are both pulled into a conflict with the same darkness that they were running away from. While Carl, the younger brother of Roy, could barely wait to get out of his mountain town and the past he knows of there, Roy has never actually gone outside of the town's boundaries.
Casting the Light
While Roy thought that Carl was out and about and would never come back, Carl actually does have a few large plans for his hometown, so that when he comes back with a wife and a business opportunity to match the surprise of the former, all should be well, but it isn't. Before they have any time to enjoy themselves, the two brothers become the targets of a few key players, who want the truth about the town's past to see the light of day.
---
Amazing Series
The Blood on Snow series is one of the best Nesbo book series. If we were to rank it on the list Jo Nesbo's books, both of the novels in this series would find a spot on that hypothetical list. These particular Nesbo novels in chronological order go as follows:
Blood on Snow
Midnight Sun
A Special Man
With the chronological order of Jo Nesbo's books put forth, we can take a look at the first book of Jo Nesbo's books in order. Blood on Snow sees the main character named Olav. Olav is an exceptionally gifted so-called fixer for one of the mightiest crime bosses in all of Oslo, Norway. However, Olav is also a rather complicated fixer, whose ability to love is only matched by his ability to murder.
Tip Over the Ledge
Olav is our narrator, as well, whose penchant for storytelling showcases a certain intrigue for fantasy and mystery. Olav possesses an intrinsic gift for subordination, which doesn't actually give much virtue to his line of work.
Inside of him, Olav is aware that he can be a bit of a die-hard and he has a slight death wish so that when he gets a rather complicated and even perilous job, it might just tip him over the ledge. Among the best-rated Jo Nesbo books and with good reason.
---
The Real Leader
Macbeth is yet another standalone, one that takes its name from the classic Shakespearean tale of Macbeth. Macbeth is a fantastic novel, one that we count as being perhaps the best Nesbo novel out of all the Jo Nesbo book reviews. Macbeth was published in 2018. Fife is a town that is under the rule of the Mayor, namely Tourtell, though the Chief Commissioner of the police is the actual man behind the curtain.
Duncan is the newest Chief Commissioner, having recently been chosen as the substitute for a certain Duncan. With a shipment of drugs arriving in town to be given to one of the top gangs in the whole city, the police need to intercept the exchange, though when things go awry, it is up to Macbeth and his team of SWAT officers to sort everything out.
A Few Secrets
As such, Macbeth is given the promotion to the head of Organized Crime, which doesn't exactly enthuse another detective, Duff, who knows of Macbeth's former drug habits. Duff and Macbeth have known each other since they were kids, since they grew up in the same orphanage.
As the tale continues on, the writing of Nesbo reaches its climax as the twist becomes revealed. Taking a look at the list of Nesbo's books, one would be remiss not to mention Macbeth as one of the best Jo Nesbo novels.
---
New Kid on the Block
Nesbo's Doctor Proctor series is another of the terrific series. There are a total of five Nesbo's Dr Proctor books, so that these Nesbo's books in chronological order go like this:
Doctor Proctor's Fart Powder
Bubble in the Bathtub
Doctor Proctor Who Cut the Cheese?
Doctor Proctor's Fart Powder: The Great Gold Robbery
Can Doctor Proctor Save Christmas?
With Nesbo's books reading order defined and set aside, we can take a look at the first book out of these particular novels by Nesbo. Nilly is an eleven-year-old child who is quite new to her neighborhood. Nonetheless, Nilly has an easy time making friends, especially Doctor Proctor and Lisa. Nilly and Lisa help Doctor Proctor out with his newest inventions, namely a powder that compels the user to fart.
Hidden Formula
Becoming flatulent seems to be a hit with the kids, as Nilly and Lisa gain popularity by selling the powder bags for fifty cents. Using the powder, the two also get back at two of the boys that had been teasing Lisa for the longest time.
When Doctor Proctor makes a variant of the powder strong enough to make one fart so hard that he or she is sent to space, it is up to Nilly and Lisa to keep it under wraps. Out of the whole order of Nesbo's novels, the Doctor Proctor series has to be among the best Jo Nesbo books ranked. The Harry Hole series is a rather long one, so picking up all twelve novels is a great idea, in our opinion.
---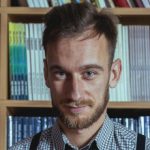 Robert is a science fiction and fantasy geek. (He is also the best looking Ereads writer!) Besides reading and writing, he enjoys sports, cosplay, and good food (don't we all?). Currently works as an accountant (would you believe that?)