Bio
Connelly is the person every detective and crime story fan goes to when they feel the need for a suspenseful, thrilling, and unpredictable story. Michael is an American author who has written a lot of detective and crime novels.
Career
This list contains 9 of Michael Connelly's best books ever published, so be prepared for some exciting stories. He has written more than 31 best-selling novels and has also written one inspiring non-fiction work. Thanks to all of the best-selling Connelly books out there, he has sold over 80 million copies worldwide.
---
Best Michael Connelly Books
---
Achievements
For his best work, Connelly has had the pleasure of receiving some very honorable rewards. The long list of achievements includes the Mystery Writers of America Edgar Award for Best Novel, a Shamus Award, Dilys Award, Barry Award, Premio Bancarella Award, Anthony Award, and more.
Enough about the author, as you're going to discover just what type of writer he is as you have a look at a few of the best Michael Connelly books ever. These are all perfect to start with, so choose without hesitation.
---
His Most Popular Series
This is the series that managed to grab most of his fans' attention. The series contains over 20 novels in which you get to experience nothing but excitement.
The list of books inside includes Connelly's Bosch novels in order, so make sure to stick by it if you want everything to make sense. So, what is this series all about, and who are a few of the main characters who will bring all of the excitement?
Hieronymus Bosch
This is the full name of the main character in the series. Harry is a homicide detective working for the LAPD. If you make sure to read Connelly's Bosch books in order, then you'll get to know this character like family. His first appearance was in Michael's best-selling novel, The Black Echo, which is also the first book in the series.
The amount of detail put into creating this character is enormous, and there's so much to learn about Harry as you read on. You need to get to know the real Harry, his family history, his current family, friends, job, hobbies, and so on. Details such as these are why Connelly's Bosch novels are so popular.
Early Age
We're going to leave all of that for you to enjoy in the books themselves, but here's what you need to know about Harry from this Connelly Harry Bosch books review. Harry's mother was a Hollywood prostitute, and she was murdered when he was only 11 years old. He joins the U.S. Army when he turns 17 and is soon sent to Vietnam, where he becomes a tunnel rat.
Years later, Bosch has a daughter named Maddie with his ex-wife, Eleanor Wish. Many exciting stories involve Maddie and some hazardous events that put her life at risk within the books. It's your job to discover which the best Connelly Harry Bosch books within this list are.
LAPD Detective
After his honorable discharge from the Army, Bosch is offered a job with the LAPD and quickly achieves Detective III rank. Here come some of the most exciting events in all of Connelly's Harry Bosch novels. The fun parts are in the homicide cases. There will be lots of these cases, so get ready for some exhilarating adventures.
One of the other impressive things about his career is that he continually gets to meet new characters who bring a lot of fun to the story. Some of them are people he works with, and others are criminals who make sure there is no shortage of danger inside the books. There's a reason why Connelly's Bosch series is one of his best, and you're going to discover all of that for yourself.
Life After LAPD
As you progress within the series, you see Harry and the people around him get older. Eventually, he outgrows his usefulness in the LAPD and continues with his life as a retired Detective. But, if you think that that's where all the fun stops, then you're wrong.
If you read Connelly's Harry Bosch books in order, then you're never going to feel like the stories are getting boring and that you don't know what's going on most of the time. Connelly has created the series to be exciting until the very end, and that's precisely how it is.
---
Criminal Defense Attorney
Connelly's Mickey Haller series is one that contains only seven books. These books introduce you to Mickey himself, a criminal defense attorney who is unlike anyone else you've ever met. He is a Lincoln Lawyer whose list of clients includes everything from drunk drivers to drug dealers, and more. This one is also the second of Michael Connelly's book series in order.
The series follows Mickey and his cases with some of the most dangerous criminals around. Oh yes, one more thing that makes this one of the best Michael Connelly series ever is the fact that Mickey is the half-brother of another one of Michael's most famous characters, Harry Bosch himself. This is also another one of Connelly's series that was adapted into an action movie.
About Mickey Haller
Mickey is younger than his famous half-brother, Harry. It's exciting to watch how Connelly manages to create so many detailed and complex characters throughout his stories. Mickey is no exception, as there is also quite a lot to learn about him. Stick to reading Connelly's Lincoln Lawyer books in order if you want everything to make sense as you read.
He has been married twice and was also divorced twice. He has a daughter with one of his ex-wives but is in good relations with them and has joint custody of his daughter, Hayley. Now, the reason that Connelly's Lincoln Lawyer series is such a hit is that many thrilling events occur throughout the books.
Each of the books features exciting events related to his cases with unforgettable characters. Many of the characters he comes across are the definition of pure evil, and you get to see how he deals with each of them.
The Lincoln Lawyer
This is Mickey's nickname that many know him by. The handle was because he was known for always working from his Lincoln Town car instead of an office like every other lawyer. Mickey Haller might be only the second Michael Connelly series in order, but the author has made sure to have a lot of practice with his Bosch novels.
Throughout his many years of being a defense attorney, you and Mickey will get to see various criminals who have everything it takes to make you feel chills down your spine. Nonetheless, Haller knows what he is doing and always has something to show for it. Much like the best Connelly Bosch novels, this series' events are just as exciting, if not more.
This is another case in which you have to read Connelly's Mickey Haller series in order if you want to get to know the protagonist well and make sense of the events that take place in each of the books. A few of the most compelling cases you will read inside include one with a child murder where Haller works alongside his half-brother, Harry Bosch, and many more.
Unpredictable Events
There are plenty of reasons why this book is one of the best Connelly books of all time. One of them is that everything you get to read about inside makes a lot of sense and is always unpredictable. The stories tend to hook you and then hit you with a surprise that no one could have seen coming.
You get to read about events that include everything from defending average crooks, working alongside dangerous criminals, alongside fierce detectives, cases in which Haller is wrongfully accused as the criminal himself, and much more. All you need to make sure is to read Connelly's Lincoln Lawyer series in order if you want to enjoy the full experience of this incredible story.
---
More Thrilling Mysteries
This is a shorter series than the previous two. Connelly's Jack McEvoy series features three books, The Poet, The Scarecrow, and Fair Warning. These three books will introduce you to the real Jack McEvoy and show you what yet another one of Michael's unique characters has to offer.
Meet Jack
McEvoy is the protagonist of the trilogy. What's interesting about this series is the fact that the first book, The Poet, was published in 1996, and its sequel, The Scarecrow, came out thirteen years later. Nonetheless, this doesn't mean that the story is not good – far from it!
So, who is Jack, and why are these three of the most popular Michael Connelly books out there? Jack is another brilliant fictional character that Connelly has created. He is a crime-beat reporter who covers the most exciting stories that involve violent deaths. The next story on his list is the one where his homicide detective brother kills himself. This is how the story and the first of the Connelly the Poet series begins.
The Poet
The Poet is the first book and one of the top Michael Connelly books you will ever read. Here is where you first get to meet Jack and find out a thing or two about him. The story starts as Jack discovers that his brother has killed himself. This is terrible news for him, obviously, but he has only one way of dealing with tragedies like this one, to write a story about it and focus on his work.
As he begins his research on the case, Jack discovers that this might not have been a suicide. A murder was what his research led him to and eventually to the discovery of the Poet, a vicious killer who knows how to cover up his work. The Poet is a character who makes this one of the best Michael Connelly books ever written, and you will get to see why for yourself.
The Scarecrow
The second book's events take place a few years after everything happened in the first novel of the series. In this one, the story opens with the shocking news that Jack will be out of a job pretty soon.
The newspaper he was working for was going out of business, and he only had a few days to either pack his bags or save the day. So, he sets out on another hunt for a story, one that would possibly win a Pulitzer Prize. Jack is about to run into some scary people and a few fierce allies as well.
Fair Warning
In the last book, Jack's life is about to get ten times more complicated as he decides to dig in into a story that both his editor and the police warn him not to get anywhere near.
At first, Jack believes that the murder of a woman with who he had a one-night-stand was not that complex, but as he goes deeper into his investigation, he uncovers a horrible truth about a crime that is way bigger. Keep in mind to read these three Michael Connelly novels in order as well.
---
Determined Detective
Here are three more of the best-rated Connelly books you might want to have a look at. Renée Ballard is the main character who you'll be discovering all about as she has many exciting secrets to show you. The three books that follow are The Late Show, Dark Sacred Night, and The Night Fire.
The Late Show
The Late Show is the book that introduces you to Renée Ballard herself. Each of the books in this series are a few of Michael Connelly's newest books as they started coming out in 2017.
You find out that she is a detective who has been punished with working the night shift every day after filing a sexual harassment complaint against one of her supervisors. Each night, she begins a different investigation, thinking she can solve it by the time the day shift begins but always fails and is forced to hand it over to them. Ballard's determination is part of the reason why this is among the best Michael Connelly books around.
Two Cases
Then, she stumbles upon two cases that she is determined to solve, no matter what. One of the cases features a devastating beating of a prostitute who has been left to die on the street with many injuries. The other case is about a young woman who's been killed in a nightclub. These two cases are about to show you why this one is among the most exciting books in Connelly's Renée Ballard series.
Dark Sacred Night
Guess which one of Michael's popular characters is about to make an appearance in this book. It's the star from Michael Connelly's Bosch books, Harry Bosch himself. This time, Renée Ballard will team up with this respected detective to solve a case that has been on Harry's mind for quite a while.
Irresistible Case
At first, Ballard is hostile and kicks Harry out but later discovers that he was talking about a case involving a brutal crime that she simply could not refuse. For the sake of not giving out too many spoilers, you will find out what the crime is all about as you check out this fantastic book. It won't take a lot to understand why this book is among the best books. But, to make sure you're not entirely in the dark, here are a few details about the story.
Harry was already investigating the death of a fifteen-year-old girl. Her death involved a brutal murder and a discrimination disposal of her body. This is why these two detectives get so fired up about this case and stop at nothing to bring the murdered to justice. When it comes to finding the best Michael Connelly book, this one is hard not to consider for that list.
The Night Fire
The Night Fire is one of the latest books by Michael Connelly as this one was published in 2019. Ballard and Harry have not yet parted ways and will be working together again in the last book of one of the best Michael Connelly series out there.
This case involves the death of Harry's old mentor and an ongoing investigation that involves the death of a bizarre young man. This unsolved murder was in Harry's old mentor's notebook, so he asks Renée to help solve this one once and for all.
Nothing But Excitement
This is the last story of the series that features Connelly's Harry Bosch series' star and Renée Ballard, back together on another thrilling hunt for justice. Expect nothing but excitement in this one as things are about to get pretty crazy once again.
---
Retired FBI Agent
Terry McCaleb is a retired FBI agent who is recovering from a heart transplant. Connelly's Terry McCaleb series features two books, Blood Work and A Darkness More Than Night, in which it doesn't seem like Terry has enough time to be retired.
Who Is Terry McCaleb?
Connelly's inspiration for Terry McCaleb came from someone very close to him who had to receive an organ transplant. At the beginning of the series, Terry has just received his heart and is advised to keep calm with minimal activity so that his body doesn't reject the new heart. But what fun would another one of the best Michael Connelly books be if Terry simply did what the doctors told him?
He listened to the doctor's orders at first, but he was later forced to act on an ongoing investigation. This had something to do with the murder of the girl whose heart Terry now has. So much for being retired and so much for not being very active. But at least the following events will show you why Connelly's Terry McCaleb novels are two of the best out there.
Blood Work
When it comes to finding Connelly's best books, here's one that easily fits this description. There are plenty of interesting characters to meet in the first book of the series. Aside from Terry, one that will be starting the fun is Graciela Rivers.
She is the sister of the girl, Gloria, whose heart Terry received. Gloria was murdered, and Graciela asks Terry to help her find her murderer. After this, Terry was forced out of retirement and felt the need to help out.
Code Killer
The Code Killer is the name of a criminal that Terry has been chasing for quite a while. It turns out that Gloria's murder is connected to this person. He is famous because he leaves the code "903 472 568" on all of his notes. What's exciting here is when you approach the ending and discover precisely why this book is one of the best Michael Connelly novels ever.
Darkness
This is the second and final novel from this series, and this one has a little surprise hidden inside. Once again, making a surprise appearance is the star from Connelly's Harry Bosch series, Harry. This is not the first time Bosch appears in another one of Michael's series, and it's probably not going to be the last. Nonetheless, you're going to have a lot of fun knowing that Terry and Bosch are about to mix things up.
Mysterious Case
You probably want to know how these exciting characters managed to come together. Well, after Terry is handed a new case file that involves a crime that the LAPD couldn't solve on their own, McCaleb realizes that the criminal's description matches that of Harry Bosch's. Terry knew Bosch from a previous scenario even before he retired. Similarly to Connelly's Harry Bosch series in order, Terry McCaleb should be read in the same way.
Harry hears about this and heads straight for McCaleb to settle things. After a lengthy examination of evidence, it turns out that the culprit might have set Bosch up. The following events are too good to spoil as they are why this is one of the best books by Michael Connelly.
---
Upcoming Change
This is the first stand-alone novel we have to offer in our Michael Connelly book reviews. It features Henry Pierce as the main character who is about to experience a few life-changing events. Another stirring name that comes into play is Lilly, a mysterious girl who everyone is after.
Henry Pierce
The protagonist is a man who can be described as a successful entrepreneur who is on the verge of announcing his next colossal project. In all of the novels by Michael Connelly, this character is a bit underrated but deserves more respect.
He has been working on a serious breakthrough in nanotechnology and is mere baby steps away from completion. But then, after getting a new phone number that previously belonged to an escort girl named Lilly, his world completely changes.
Lilly Quinlan
No one knows too much about Lilly at the beginning. This is one of the reasons why this novel is among the best books of Michael Connelly. The messages that Henry is getting start to drive him crazy and his curiosity forces him to go out and do whatever it takes to find this highly-desired woman. The following events are yours to uncover.
---
Cracking Safes Daily
This is the story of Brian Holloway, otherwise known as a safe man, just like his old man. If you think that Brian is a man who likes to live by the rules and play everything safe, then you're very wrong. If that were the case, then this wouldn't be one of the best Michael Connelly books ever, would it?
Brian is the opposite of that as his full-time job is cracking safes. It doesn't matter what type of safe his next job will bring, as he has never faced a situation where he couldn't get the job done.
Exciting News
Opening safes all the time with such ease has gotten pretty boring by now. Lucky for Brian, his next job is going to change all that and throw this book way higher on any Michael Connelly books ranked lists out there. He is hired to open a rare antique safe that belongs to a famous author.
Safe That Should Have Stayed Locked
We won't go as far as spoiling what's inside this safe or what will happen next, but the main thing you need to know here is that this safe was one that should have stayed locked. Make sure you're ready for the extreme amount of suspense that will be thrown your way and prepare for a few surprises.
---
Michael's Memoir
Did you know that Connelly was a crime reporter before he ever became a best-selling author? Well, he was, and while this one might not be the best one to read first if you're planning to read Michael Connelly's books in chronological order, it's one of the best non-fiction works by him to start with if you haven't read his fiction works.
Connelly's Inspiration
This book has a lot of real-life stories that Michael gathered throughout the years. The stories that he covered as a reporter are how he has so much knowledge and inspiration about many of his books.
This is how he trained to become a best-selling author and write so many thrilling fiction stories. Just like every other book of his, consider reading each of Connelly's novels in chronological order, even the stand-alone ones, if you want to have a better experience.
Chills of Real Crime
This could be the best Michael Connelly novel of all time because the stories inside are not fiction. This is something that can linger in the mind and make everything you're reading twice as thrilling. You're about to discover a few crimes that Connelly investigated on his own in his reporter days told after years of experience in writing some of the most thrilling crime stories known to man.
---
Three Short Stories
This is a short book featuring three short stories by Michael that aren't exactly easy to get a hold of independently. It's not the last book he has ever written if you were planning to read Connelly's books in order of publication, but it is the last book from our list of Michael Connelly books. The three short stories inside include Cahoots, Mulholland Dive, and Two-Bagger. Here's a word or two about each.
Cahoots
The first short story inside the book talks about an illegal game of poker. As fun as playing this game is, this one is about to become a lot more exciting as it's expected from any one of Michael Connelly's books. A cheater will be exposed, and you can find out how this whole situation goes after that.
Mulholland Dive
The second story talks about a fatality that occurred on a famous LA roadway. The main character is a man who can decipher hidden codes of accident scenes such as the one on the roadway. Things will heat up in rather quickly as a few mind-blowing secrets are unlocked.
Two-Bagger
And the final story features an obsessed cop who is convinced that an ex-con is about to commit another murder. He tails him until things start to look like they're going to get out of hand. But, a slight surprise waits when he encounters the ex-con. These three exciting short stories easily make this book one of Connelly's best novels out there.
---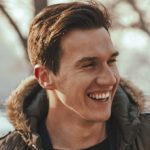 Michael is a graduate of cultural studies and history. He enjoys a good bottle of wine and (surprise, surprise) reading. As a small-town librarian, he is currently relishing the silence and peaceful atmosphere that is prevailing.