Woman of Many Titles
Phyllis Dorothy James is a British author known for her series of detective novels which narrates a fictional police commander and poet Adam Dalgliesh's life. You might know her for a number of different feats though, such as her royal title Baroness James of Holland Park. She is also a member of the Order of the British Empire and Royal Society of Literature as well as a Fellow of the Royal Society of Arts, all of which are aristocratic British organizations.
You might guess from her expansive list of connections that James was always a member of the upper class. However, you would be wrong. The only person with a job in her family was her father who worked as a tax inspector. Not only that, her mother was sent to a mental institution when she was just a teen and she had to start working at the age of sixteen so she could look after her smaller brother and sister.
Hardships in her Life
James did not pursue higher education for a number of reasons; she had already dropped out at sixteen, there were financial problems, and most importantly, her father did not stand by her side in this aspect. She would get married to the army doctor Connor White in 1941 but he too would be taken away after the Second World War, leaving P. D. James to tend to their two daughters all by herself.
---
Best P. D. James Books
---
Death by Infertility
What better book is there to start off this article than the first-place owner in the list of the best selling P. D. James books, The Children of Men? It is a science fiction book that takes place in a post-apocalyptic setting. The title gives us a clue as to what apologetic event took place, the entirety of the human race has become unable to reproduce and the last generation has grown up to be adults.
With humanity's fate coming closer to almost certain extinction, people are not exactly too excited about the future. Theodore Faron who is a historian at Oxford is on the side of the majority in that aspect, completely hopeless and apathetic. Yet as luck smiles on him, Faron is introduced to a little excitement in his life when an attractive woman named Julian comes barging in with her hopes of getting it all back together.
Interesting and Enjoyable
If you wanted me to describe The Children of Men with just one word, I would say that it is interesting. Interesting is usually not a powerful word but seeing how people may react to extinction by infertility was really enjoyable for me. There was also quite a bit of reflection and emotional thought practices. I see no reason why I would not place this piece as one of the best P. D. James books.
---
Shockingly Long-Lived
Moving on to the second place on the list, we have the Adam Dalgliesh series in order. As I mentioned above, this series is what the author is best known for and it is one of her most sensational works. It is also shockingly old, not to say that it could not stand the test of time. The first book was published in 1962 and the last one was published in 2008, just six years before the author's passing.
It consists of fourteen books and talks about a cop by the name of -you knew it!- Adam Dalgliesh. While Adam starts off as just a Detective Chief Inspector, he steadily climbs the ranks and gets promoted to the Commander of the Metropolitan Police that operates in New Scotland Yard, London. He is a solitary person from what we are let on and the reasons seem clear. Though, I will not spoil the fun of discovering them for you.
A Truly Timeless Piece
Adam Dalgliesh was a huge success for the author as they made quite a sound in pop culture. Almost all of the books in the series were turned into movies but they did not follow in the chronological order of P. D. James' books. In fact, a brand new series about Dalgleish premiered no more than a year ago, in 2021. Needless to say, this series is an unforgettable collection of excellent books.
---
Trying out Something Different
We have another one of the most popular P. D. James books as the third piece on our list which is Death Comes to Pemberley. Now, this book executes a concept that I do not remember ever reading before. It takes the characters of the iconic Pride and Prejudice of our beloved Jane Austen and lets them act out a story that is different from the original by all margins.
The story starts off in 1803. Elizabeth and Darcy have been together for more than six years and they are living in the magnificent land of Darcy, Pemberley. Everything is going great for the couple and their five sons. The estate is nearby to their loved ones and not a single person in the family is unhappy. This changes though, when Lydia, sister of Elizabeth who was prohibited from entering Pemberley, barges in as she is crying for help.
Not the Best of Both Worlds
I do not exactly know how to describe or judge this book. For one thing, the mystery and suspense simply can not compare with the author's other works such as the Dalgliesh books. Then there is also the matter of this book's concept, I understand that it is an homage to a literary icon but it does not match with or even just resemble Austen's original work. I have to say, this is definitely not the best P. D. James book.
---
Brave Woman
Carrying on with our list after a not-so-tasty piece, I will be introducing you to another one of the best P. D. James book series; Cordelia Gray. Now, you might be expecting, or fearing, another ten-something-book-long series but that is not the case this time around. It is made up of just two books which are 'An Unsuitable Job for a Woman' and 'The Skull Beneath the Skin'.
The gender-specified occupation referred to in the title of the first book is the role of a detective and the woman is no other than Cordelia Gray. It introduces us to a young woman who is as brave of heart as she is physically "vulnerable". We witness her handling the suspicious death of a handsome bachelor in the first book and we watch along as she protects the famous actress Clarissa Lisle against her enemies in the second one.
Doing What She Wants to
Cordelia Gray series is a very unusual specimen for the era it was published in. It was rare for women to make it big as a writer and even then, they would have to somewhat play by the industry rules. The author follows the footsteps of the likes of Agatha Christie and dares to do what she wants to. I think this is the best P. D. James series and I only wish it was a wider collection.
---
Suspenseful Thriller
Halfway through our P. D. James book reviews article, I will be giving you a short but precise summary of the book Innocent Blood. It is less of a whodunnit type of mystery, and more of a thriller full of suspense and a lot of psychological examinations. There is one person at the heart of the story but the setting embraces many tones thanks to the handful of people intertwined with this person.
Our protagonist is Philippa Palfrey who is an adopted child of a well-off, privileged family. We learn that she often imagines being the child of an aristocrat and a parlor maid. This narrative of hers is heavily disturbed when the horrific truth about her parents, and an old murder case, is revealed. It does not take long after that for her to realize that those who dug their pasts are more often than not confronted with horror.
Done Exceptionally Well
What I really admired about this book was its consistency in terms of suspense. It is a rather slow-paced book but it does not feel stale in the slightest thanks to the abundance of shocking reveals and shifts in the perception of its setting. Talking of settings, the author also does an exceptional job of describing them, especially the London of its era. Innocent Blood is one of the best books by P. D. James without a doubt.
---
A Case Study by the Master Herself
Continuing on with this P. D. James books ranked list, we will be taking a close look at an unusual piece for the author titled Talking About Detective Fiction. This piece is not a work of fiction as you can probably guess from its title. It is a case study of the mystery genre written by one of its "undisputed queens". The author talks about both her own work as well as the other prolific mystery writers and their iconic works.
The author starts off her inspection from the very heart of the genre. She talks about the hallmarks such as The Woman in White by Wilkie Collins and Bleak House by Charles Dickens. Her understanding of these crucial pieces proves extensive. She also talks about the lives of other notable artists like Arthur Conan Doyle, Agatha Christie, and Dashiell Hammett.
A Priceless Opportunity
My personal favorite part of the book though is the author letting us in on her own process and opinions. She explains the blueprints of her writing and gives her pieces of mind about some of the genre's trends. I would argue this piece to be priceless as we do not get a lot of opportunities to hear the unfiltered opinions of a master mystery writer. It is a nice addition to any bookcase.
---
Adam and Cordelia
Next up in our article, I will be giving you a taste of one of the best rated P. D. James books out there which is In Murderous Company. It is a collection of three of the author's works and one of those is An Unsuitable Job for a Woman, the first book of the Cordelia Gray series that we talked about. So, we will be focusing on the other two; Unnatural Causes, and The Black Tower.
Unnatural Causes and The Black Tower are both from the iconic Adam Dalgliesh series, the third and the fifth books respectively. The third book of the series tells us the story of Adam who visits his aunt's cottage for a little getaway but is soon back to work because of a local killer. In The Black Tower, he is called to a "home for the disabled" to investigate a murder as he is still recovering from a deadly illness.
"Best of"
I could not find any context as to why these three, seemingly irrelevant, books were made into a collection. My first guess is that maybe it was meant to be some kind of a "best of" book but who knows, maybe they were looking for the best P. D. James novel as well. Because of this inconsistency, I am not sure on what grounds I should rate this book. All I can say is they are all good books individually.
---
Celebrating Her Hundredth Birthday
We continue our search for the winner of the best P. D. James book title with a short story for this time around, The Part-Time Job. The piece is as short as seventeen pages and it was actually published as a way to celebrate what would be the author's hundredth birthday. It is a short piece that you can read in less than half an hour.
The story kicks off with a murder confession, of the author no less. He fully confesses to us how he managed to make it right with his victim who had made his life a living hell in his high school years. It is gruesomely obvious that the narrator is talking with a lot of joy and pride in his voice, he is very satisfied with what he has done.
Leaves You Wanting More
The Part-Time Job manages to stand out amongst all of the author's other works despite seeming to be of lesser importance. For the first time ever, the author uses the murderer as a protagonist and not as a villain. The style of the book is also very original and leaves you wanting more, it is one of the top rated P. D. James books and I can see why.
---
Much Darker
Nearing the end of our P. D. James book list, we will go over another one of the iconic author's short stories, The Victim. Do not let the title fool you, our narrator in this book is anything but a victim. James once again takes up her pen to get into the mind of a murderer but this time around it is dark and sinister rather than curious and prideful.
Our narrator is the former husband of a celebrity from her first wedding and he narrates how he was able to get rid of her after she left him to pursue her success alone. That is… pretty much it, actually. It is just a deranged man who murdered his ex-wife as soon as he had the slightest excuse to do so. I am afraid I found this book to be dull.
---
A Cataclysmic Murder
We are at the end of our hunt for the best novels by P. D. James and this time around, we have a story that stands out clearly within the author's portfolio. The Maul and the Pear Tree is a nonfiction book, it talks about a real nineteenth century that involves, you guessed it, a murder. The author works with the police historian T. A. Critchely to accurately bring this book to life.
The story of the book is that of the Ratcliffe Highway Murders of 1811. These murders are widely known in historical circles not just because of the murders alone, but because of the fear and chaos that they left the whole city of London in. It was also this very case that led the general public to be interested in reading about crime in newspapers.
A Historical Study
Taking the impact of this murder case into account, P. D. James was probably one of the best people to work on it. I really liked that the author did not only focus on this particular case but also examined some documents of the time and talked about the history of crime detection and the ways of the police. I would say this is one of the best P. D. James novels.
---
Final Thoughts
I understand all the more why P. D. James was known as a queen of mystery after I read her works. She does not really provide too entertaining characters or magnificent settings but her way of creating a mystery makes up for both of these things. Also, she is maybe the most experimental writer of mystery among the ones as widely known as her. She was a woman who dedicated her life to her art, may she now rest in peace.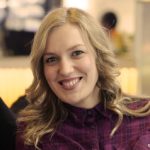 Alissa is an avid reader, blogger, and wannabe writer. (She's a much better cook than a writer actually). Alissa is married, has one human, one feline, and two canine kids. She always looks a mess and never meets a deadline.