A Life Awarded
Ruth Rendell was born in 1930 to two people who were both teachers. Her mother was Swedish and her father was English. As a result, Ruth spent a lot of her childhood in both England and Scandinavia. After high school, she began writing for the local paper, where she remained until she was forced to resign after a botched story. She was married when she was 20, and remained married until she was 45 when the couple divorced.
She was named Baroness Rendell of Babergh in 1996 and sat in the House of Lords until her death. She is the author of over 50 novels written under her own name and even more using a pen name. In addition, she was presented with many awards throughout her lifetime, including the Lost Man Booker Prize and the Angel Award for Fiction. Ruth Rendell passed away in 2015, a few months after suffering a stroke.
---
Best Ruth Rendell Books
---
A Long Series
If you love the thrill of solving crimes, and you have a lot of time on your hands, you should definitely consider starting this best series by Ruth Rendell. This series consists of 25 primary works of literature and one additional collection of related short stories. This series covers the adventures of chief inspector Reginald Wexford and his detective inspector Mike. Throughout these novels, Reginald and Mike work together to solve complex, and seemingly unsolvable, crimes.
It Will Not Disappoint
The first five books in order are From Doon with Death, A New Lease of Death, Wolf to the Slaughter, The Best Man to Die, and A Guilty Thing Surprised. These five suspenseful novels are sure to catch your interest, so there are plenty more where they came from. There are plenty more titles in this best series from Ruth Rendell.
As always, each book of this series is full of plots that are sure to hold your attention, dialogue that will make you feel like you are in the room, and suspense that will keep you on the edge of your seat. Even better is the fact that, in some of her books, Rendell has no problem proving Inspector Wexford wrong when it seems obvious that he has successfully solved a crime. Check out this long series for suspense and mystery that will last a long time indeed.
---
Murdered in Cold Blood
This best Ruth Rendell novel is also the most popular Ruth Rendell book, and it covers the story of the Coverdale family. More specifically, it covers the story of the Coverdale family's murders. On Valentine's Day, all four of the Coverdales were murdered, all within the span of 15 minutes. But who would do such a thing? The answer to that question is really quite simple: it was a maid named Eunice, who shot all four of the family members in cold blood.
There is More to the Story
But the chief detective is shocked to learn that there is more to the story than just bloodlust and murder: there is deep humiliation, dark secrets, and a motive that no one can quite blame Eunice for harboring. This is a classic murder-mystery novel that, at first, does not seem very mysterious. It all seems very straightforward; in fact, even the first sentence of the book boldly states that Eunice committed the murders.
However, as the reader and the detectives delve deeper into the case, you are taken on a wild story that you are not likely to forget quickly. Not only is this the story of a quadruple murder, but it also touches on other sensitive issues, like class separation, literacy, and a lifetime of shame. This novel does a fantastic job of delving into the minds of those who may be automatically written off simply as hardened criminals.
---
A Sheltered Young Girl
Liza is 16 years old, and she has never left the estate that she was born on. Her mother is a beautiful woman, who seems intent on keeping Liza shut away from the entire world. Liza is not sure if anyone else even knows she exists. Most importantly, Liza has watched her mother commit murder. More than once. But, this last time has resulted in police coming to the estate in search of the man she has just murdered.
Slowly, Liza begins to unravel her confusing past, along with her mother's story. The police are mesmerized at the amount of betrayal, obsession, and desire that Liza's mother has faced. What shocks them more is how much sweet and innocent Liza turns out to be exactly like her mother. This novel brings to light the question of whether nature or nurture creates a psychologically ill adult.
Who is Liza?
Is Liza the way she is simply because she is her mother's daughter? Or did her mother make her into the person she is? Also, this is a nice break from Ruth Rendell's usual "whodunnit" murder mysteries. We know who has committed the murders. This best book from Ruth Rendell is all about the "why" of the murders, and the stories behind them.
---
Three Stories
The fun thing about this best book from Ruth Rendell is that it seems to tell three completely unrelated stories. The first is the story of Francine. Francine is a young girl who has been naughty and is sent to her room. While she is in her room, her mother is brutally murdered in another part of the house. Francine is understandably very traumatized by this event. She is unable to speak for years afterwards, and is haunted by it for the rest of her life.
Into One
In the second story, we meet young Teddy, who is severely ignored during his youth. Soon, he discovers that murdering is an easy way to get him what he wants: attention. The last story tells us about Harriet. Even as a young girl, Harriet was a beautiful child who quickly learned that her beauty can be used as an asset to get her almost anything she wanted.
Though she grows up and marries a wealthy man, she frequently uses his funds to hire a little extra excitement in the bedroom. Soon, these three stories meet in a most unexpected way. The result is traumatizing, tortuous, and unforgettable. The story of these characters' descents into madness is truly quite captivating. Because most of the readers end up captivated, this is one of the top Ruth Rendell books ranked.
---
A Horrible Mistake
Much like A Sight for Sore Eyes, this best book from Ruth Rendell tells the story of three different people whose lives converge in a thrilling and unexpected way. When Benet's crazy mom comes to visit, it ends in a tragedy that Benet cannot quite wrap her head around. What is worse is that her mom tries to fix her horrible and unfixable mistake by simply kidnapping a kid from across town.
When her child is the one kidnapped, Carol does not know what to do or who to turn to. The police suspect her live-in boyfriend, Barry of murdering her child. Though Benet knows that the kidnapped child is not hers, she grows confused in her state of despair and soon comes to love the child and coddles him endlessly.
An Unsatisfactory Ending
However, blackmail and two murders eventually follow these events in an effort to cover up the wrongdoings of an already insane mother. If you are looking for a story that will stay in your mind for a long time to come, this is definitely the book for you. Ruth Rendell's characters are likely to take up residence in your mind and you may find yourself commiserating with one or two of them years down the road. Also, this happens to be one of the best-rated Ruth Rendell books that she ever published, and it is easy to see why.
---
A Man Obsessed
Mix is obsessed with the life of an old serial killer from the same neighborhood as him. He has books upon books about his life and his crimes. He has his own theories about why John Christie committed the murders that he committed. Mix also has another obsession: a gorgeous model who lives down the street; and, try as he might, he cannot even persuade her to glance at him. Not even once.
A Disturbed Mind
Mix lives in a musty old house with his landlady, Gwendolen. Gwendolen is content to sit in her decaying house, collecting money from her tenants and reading and re-reading the books in her library. The two inhabitants of this old house each live in their own fairy worlds, where odd obsessions fill their minds and tend to create tendencies of violence. Unfortunately, Mix's tendencies are like a dam that is full to bursting.
And when it does, there are intense consequences. As always, Ruth Rendell does not focus on gore and gruesome details to lend credence to this best Ruth Rendell novel. Instead, the reader takes a trip into Mix's mind, which is a terrifying place where he is able to justify every wrongdoing he commits. In his mind, Mix is innocent. And sometimes, that is really all that matters.
---
Three Missing Men
Minty, Zillah, and Fiona all have one thing in common: they each have been notified by the railway company that one of their loved ones has passed away in a terrible train crash. Minty's boyfriend Jock borrowed all of her savings before she received the letter. Strangely, the police have not been in touch with her about the crash, nor has she even heard any publicity about the accident.
Three Horrible Secrets
Zillah's husband Jerry was also on board the train, but Zillah is not convinced by the letter. Nor is she about to tell her new fiance that she thinks her husband might still be alive. Fiona's very new boyfriend Jeff is yet another supposed victim of the train crash. He was a vagabond who could not seem to hold down a job.
Despite warnings from her family, she let him borrow some money, and he went and got himself killed on a train! Little do these women know that their stories are more closely connected than by a tragic train crash. Little do these women know that their "dead" loved ones may be guilty of crimes even greater than stealing money and faking their own deaths. According to Ruth Rendell book reviews, this is easily one of the best Ruth Rendell novels, and is sure to keep you on the edge of your seat.
---
Poor Arthur
Poor Arthur grew up as one of those mild-mannered boys who never had much luck with the ladies. In fact, anytime he even tried to talk to a woman, he would clam up and she would walk away. Years and years of solitude, rejection, and loneliness has warped Arthur's mind into something that would terrify any woman.
His need for the love and respect that he has lacked his entire life has created a void in him that he tries desperately to fill with violence. Arthur, of course, is very careful anytime he tries to fill this void; someone would quite literally have to catch him red-handed to catch him at all. Unfortunately for Anthony, this is exactly what he accidentally does. Anthony is a new resident in the building, and is working on his thesis about psychopathic personalities.
Scratch That. Poor Anthony.
When Anthony accidentally walks in on one of Arthur's secrets, he decides to take the secret for himself and study Arthur's further reactions. Unfortunately for Anthony, Arthur decides that there is little else he can do besides eliminate Anthony from the situation altogether. Only then will his secret remain a secret. As always, Ruth Rendell takes us on a terrifying yet fascinating journey into the minds of people who are deeply troubled.
---
A Series of Murders
Regents Park is where all the influential people of London go to socialize. It also happens to be the place where all the most vicious people of London go as well. When a series of horrible murders take place in the park, Mary finds herself sucked into the intrigue in the most inexplicable way possible. Not only are these murders horrible, but they are also very reminiscent of Vlad the Impaler: the murderer impales his victims on spikes and leaves them in the area. He even soon becomes known as The Impaler.
When Mary inherits her grandmother's house, along with a lot of money, she leaves her boyfriend and begins an affair with a man she recently met. The police soon begin to piece together clues about The Impaler's identity, and Mary is shocked that some of the suspects are people that she knows. There is Roman the homeless man, Bean the dog-walker, and Hob the petty criminal. This best Ruth Rendell book has an ending that will leave you shocked at the sudden twist it has taken.
---
An Old Tunnel
This is easily one of the best books by Ruth Rendell, and was an instant Ruth Rendell bestselling book. It starts in the months at the end of World War Two, when a group of children find an old tunnel in their London suburb neighborhood. They spend the summer exploring the tunnel and continue to do so until one of the children's father catches them and forbids them to go back into the tunnel.
A Reuniting of Friends
The story then jumps to six decades later, when some construction workers find a box that contains human remains. Specifically, the box contains two human hands: one male and one female. Upon hearing of this discovery, the group of friends reunite, recalling the days they used the tunnel as a "secret garden." During this reunion, we see that the group of friends have led very different lives, and that some of them are no longer the carefree children of days gone.
Through this striking novel, we can see that sometimes, our choices will stay with us throughout our life, no matter how old we may get. Though containing Ruth Rendell's usual themes of suspense, mystery, and death, there are also themes that make this novel a little different, such as aging and the long-lasting effects of choices made.
There's More
As mentioned, Ruth Rendell published many works during her life, besides the ones that are mentioned here. If you have read all 34 works that are covered in this article, and are still interested in more suspense and mystery, you are in luck. Some other top books on the Ruth Rendell book list include Dark Corners, The Water's Lovely, Portobello, The Rottweiler, and The Bridesmaid. Luckily for all fans of mystery and suspense, Ruth Rendell was a master at her craft, and one that was very active.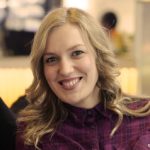 Alissa is an avid reader, blogger, and wannabe writer. (She's a much better cook than a writer actually). Alissa is married, has one human, one feline, and two canine kids. She always looks a mess and never meets a deadline.