For The Love Of Books
New York Times best-selling author, Megan Miranda, is known for writing psychological suspense books aimed at adults and young adults. Miranda is a New Jersey native, but she now lives in North Carolina with her family. She studied at MIT, which is very impressive, and got a degree in biology. So how did she end up as a writer?
Miranda was an avid reader as a child and fell in love with the writing process at an early age. She used to read her mother's mystery novels – which clearly influenced her preferred writing genre. Miranda loved science just as much as literature, and she decided to pursue science at MIT. After years spent in her science-based career, Miranda decided to uproot everything and pursue her love of fiction.
Not An Easy Process
The process of becoming a writer is not always easy, and that was the case for Miranda. Her first book was rejected and had to be rewritten twice before it was released. Since then, Megan Miranda has been a successful author and released many best books. Miranda started off with young adult novels and has more recently moved into adult fiction.
Miranda's book, The Last House Guest, was even a Reese Witherspoon Book Club pick! If you haven't read any of the Megan Miranda's best novels, then this article is a must read! I will happily break down her 10 best books, just to make your life a little easier. You're welcome!
---
Best Megan Miranda Books
---
The Past
This enthralling psychological suspense novel tells the story about two young women who disappeared, a decade apart. This book is Megan Miranda's debut adult novel and let me tell you something crazy about it: the whole book is written backwards! I'll try explaining it to you. Nicolette left her hometown of Cooley Ridge 10 years ago after her best friend Corinne, disappeared.
Nic returns home to help her sick father, but her appearance rips open the old wounds surrounding Corrine's case. A decade ago, the investigation focused on Nic, her brother, her boyfriend (at the time) Tyler, and Corinne's boyfriend, Jackson. Everyone has grown up and moved on with their lives. Tyler is now dating Annaleise, Nic's younger neighbour who was also their alibi. And then Annaleise goes missing.
The Present
The story is told backwards literally from Day 15 to Day 1 from the day Annaleise goes missing. Nic tries to find out the truth, and along the way she learns shocking details about her friends and her family. Annaleise's disappearance may be the key to finding out what happened to Corinne. With such a wild but intriguing synopsis, I wasn't surprised that this is one of Megan Miranda's best-selling books.
Miranda pulled off a miracle by somehow successfully writing a book in reverse. It took me a little while to wrap my head around it at first, but as I kept reading, I actually loved the whole concept and how different it is! I've never read a book like this before and I bet you haven't either.
---
Run Away Together
The Perfect Stranger is one of Megan Miranda's best rated books, and a good, solid and suspenseful read. Leah Stevens is a failed journalist that's been hit with a restraining order and threatened with a lawsuit. She needs to get out of Boston, and fast. Leah bumps into an old friend, Emmy Grey, who tells her she's just left a toxic relationship and she also needs to get out of town.
When Emmy suggests that her and Leah should move to rural Pennsylvania and start fresh, Leah thinks it's a great idea. So that's exactly what they do. But their fresh start isn't off to a good start. A woman who looks eerily like Leah is attacked by the lake, and within days, Emmy disappears.
Real Or Not Real?
Leah is willing to do anything to find her friend, so she cooperates with Kyle Donovan, the handsome police officer assigned to Emmy's case. As the investigation gets under way, things are revealed that gives Leah pause. Emmy has no family, friends, or social media. It's like she doesn't exist, and the police start to think she was never real.
Leah is wondering if she ever really knew Emmy, and her credibility is being questioned. The only way she can uncover the truth is to revisit her past and the article that ruined her career. One of the best novels by Megan Miranda, you will be guessing right up until the end!
---
Different Sides
This one is the most popular out of all of Megan Miranda's books and it definitely is my personal favourite! I loved the whole concept of the book and I couldn't put it down from the second I started reading. If there is any book to add to your Megan Miranda book list, it's this one!
The town of Littleport, Maine, can be broken up into to two towns. The one would be the idyllic vacation spot for the wealthy, with their summer homes all along the coastline. The second would be the small harbour community of residents that live there year-round, dependent on vacationers to make money.
Who's To Blame?
Close friendships don't usually happen between a summer girl and a local, and yet that's exactly what happens for visitor Sadie, and resident, Avery. For over a decade these two girls have been inseparable every summer. That is, until Sadie is found dead. The police have ruled it a suicide, but Avery can't shake the feeling that people in the community blame her, especially Sadie's brother.
Avery is determined to clear her name and find out the truth about what happened to her closest friend. There are people in this town that know more than they let on, and Avery is going to figure it out. This twisty thriller is very cleverly thought out. You'll want to read it all over again as soon as it's finished!
---
A Miracle Child
Everybody knows Arden Maynor's story. She's "the girl from Widow Hills". As a child, she was swept away by a rainstorm while sleepwalking and was missing for days. Everyone in the community got involved in the search, setting up vigils and praying for her safe return. By some miracle, Arden was found alive, grasping a storm drain.
Everyone considers Arden a walking miracle, and her mother wrote a book about the experience. Of course, this brought fame with it, which brought fan mail, which brought creepy letters and stalkers. It was all too much for Arden, and the second she was able to, she changed her name and vanished from the public eye.
It Was All A Dream
Now going by the name Olivia, Arden has managed to stay out of the spotlight for a few years. However, the 20th anniversary of her rescue is approaching and there is no doubt that this will renew the media's interest in her story. Arden/Olivia feels like she is being watched again, and this results in her sleepwalking, like she did all those years ago.
Arden is jerked awake one night and finds herself in her yard. And at her feet is the dead body of a man she knows. Except he's someone she knows from her days as Arden Maynor. This thrilling and suspenseful page-turner is one of Megan Miranda's top books. It keeps you on the edge of your seat and closes with an epic ending, one that I still can't stop thinking about!
---
Miraculous Survival
Now let me get you onto this best book series by Megan Miranda. It contains two books which tell the same story; however, they are told from the point of views of different characters. I will say that I think it's best to read these books by Megan Miranda in order, because the second book was intended to accompany the first.
We start off with Fracture, where a girl named Delaney was pulled from an icy lake by her best friend. Delaney's heart had stopped beating but she miraculously survives the incident, although her brain scans show severe damage. Everyone is trying to convince Delaney she's fine and normal, but she can't help but feel something is wrong. She is drawn to dying people. Is this a gift, or is Delaney a freak of nature?
Terrible Consequences
Vengeance is the second book in this best series by Megan Miranda. It follows Decker, Delaney's best friend, the one who dragged her out of the lake. In that moment, Decker had made a deal, that the lake could take anyone's life but Delaney's. A seemingly innocent wish from a devasted friend turns out fatal, because the lake takes the life of another.
Everyone is blaming Delaney for Carson's death, but Decker knows she would have helped him – or so he thought. When he finds a dead body, he can tell that Delaney knew it was going to happen and didn't say anything. Is this Delaney's doing, or is the lake seeking revenge? If you want to find out, you will have to read this thriller for yourself!
---
Hiding In Plain Sight
Ranked as one of Megan Miranda' best books, The Safest Lies is a compelling and twisted read. I found it very entertaining and I loved the main character and her plucky attitude. Kelsey has lived her whole life in fear, raised by a mother who sees danger around every corner. Her mother was abducted 17 years ago and managed to escape, pregnant with her attacker's child. And that child is Kelsey.
They've managed to keep a low profile for many years, which was necessary for their protection. Until that whole plan is ruined when Kelsey accidentally drives off a cliff. She is rescued by her fellow classmate, Ryan Baker, a volunteer firefighter.
The Dark Truth
Kelsey comes home days later to find her mother missing. Kelsey is terrified and doesn't know what to do. Her and her mother had prepared for every situation – except this one. Lucky for Kelsey, Ryan is an expert at emergency rescues. Kelsey has to face the dark truth of the past, because someone is coming for her.
Judging by the reviews of this Megan Miranda book, I am not the only one who absolutely loved it! I found it so hard to put the book down because I kept wanting to see what would happen next. It was intense but it also had other aspects I really enjoyed, like moments of humour and an adorable romance.
---
Packing Up The Past
Jessa knew she shouldn't be in the room of her ex-boyfriend, Caleb. There are pieces of her everywhere: pictures on the desk, her butterfly necklace in his jeans pocket. It just doesn't feel right. Caleb's mother asked Jessa to pack his things, even though she clearly blames her for the accident. How can Jessa refuse? Maybe packing his things away will help her come to terms with what happened.
Jessa is sitting with a lot of guilt about the last moments her and Caleb had together. She is boxing up the pieces of his life when a memory is triggered. The more she finds, the more she starts to question if she actually knew Caleb. Maybe their relationship wasn't exactly what she remembers?
A Book For Everyone
This suspenseful mystery is all about Jessa trying to uncover the truth behind Caleb's death. Everything she finds reveals something new about him, and Jessa is starting to wonder: what really happened on that stormy bridge? This best book by Megan Miranda is full of damaged characters whose flaws are slowly revealed throughout the story.
This is one of those novels that will appeal to anyone, and that's why I liked it so much. There are flashbacks that help give you a better insight into Caleb and Jessa's relationship, and while Caleb's death is the main plot point, it is also about the journey of many other characters. This is definitely a must-read!
---
An Awful Tragedy
Released in 2021, this is the latest book by Megan Miranda. The whole story takes place in Hollow's Edge, a town where you will find a scandal, secrets and a suspected killer, all on the same street. Hollow's Edge used to be a peaceful town, with friendly neighbours who look out for one another. But then Brandon and Fiona Truett are murdered.
A year and a half later, and Hollow's Edge is still feeling the aftershocks of the tragedy. The residents can't sell their homes, and every day they are confronted with the empty Truett house. And the person convicted for the murders is Ruby Fletcher, one of their own. Except now, Ruby is back.
An Unwelcome Return
With her conviction overturned, Ruby returns to her hometown and the house she shared with Harper, who she always looked up to as an older sister. And while Harper is terrified of Ruby now, she knows she can't turn her away. Returning to the scene of the crime can't be good, but Ruby has nowhere else to go.
The whole town is suspicious, and it's clear that not everyone knows the truth about what happened in the Truett house that night. Harper has started receiving threatening letters. In this best novel by Megan Miranda, Harper has to uncover the truth before someone else becomes the next victim. A riveting read; Miranda knew exactly what she was doing with this one! This thriller has everything you could want: suspense, twists and turns, and epic mind games.
---
Strange Signals
Kennedy and Nolan are two teenagers from neighbouring towns, both of whom have experienced terrible tragedies. They don't know each other and yet they somehow find themselves drawn together by a strange signal. Kennedy is living with her uncle and spends her days monitoring her brothers radio telescope. He had been using it to look for alien life.
When Kennedy notices a strange pattern, she thinks it's a sign. Nolan is still reeling from the disappearance of his older brother two days prior. His parents have become obsessed with missing children's cases and have basically forgotten Nolan even exists. Nolan also finds a strange signal in his brother's room and believes it to be a sign.
Strange Things
These signals draw Kennedy and Nolan together. Is there a link between these two awful tragedies, or are they being warned to stay away? A crazy and totally different read, this book will have you hooked from the very first page! It's creepy in the best possible way.
If you are a fan of the TV show Stranger Things, then do yourself a favour and read this. It is one of the best books by Megan Miranda, and the fact that it reminded me of one of my favourite shows just made it that much better. It's eerie and at times a little scary but I loved the sci-fi elements in it, so I definitely recommend it!
---
A Lingering Presence
Hysteria is the last book in this review, which sees Megan Miranda doing what she does best: writing a gripping psychological thriller. 16-year-old Mallory killed her boyfriend, Brian. She can't remember the details from that night, but it was in self-defence, so she wasn't charged. Despite this, Mallory still feels Brian's presence everywhere she goes.
Worried about gossip and threats, and desperate for a fresh start, Mallory's parents move the whole family to New Hampshire. Mallory is enrolled in boarding school at Monroe Academy, where no one knows her or her deepest secrets. Mallory is hoping that things will finally get better. But that feeling still follows her…
The Truth Will Out
It feels like something or someone is stopping Mallory from remembering what really happened that night with Brian. When one of Mallory's new classmates turns up dead, she is the first person that people suspect. And she doesn't remember that night either. Is Mallory actually a killer?
Mallory has to find a way to remember the details of those two horrible nights if she has any hope of proving her innocence. This book shows what a masterful writer Miranda is, and is a riveting tale of life and death. This book will play with your mind and have you questioning your own sanity. The storyline is a whirlwind and I found myself paranoid, not knowing who or what to believe!
---
Final Thoughts
If I haven't convinced you to stop what you're doing and start reading a Megan Miranda book, then I don't know what will! She has a way of captivating her readers and writing stories that will thrill you to your core. These are just 10 of many books written by Miranda, and there are so many others to choose from.
Megan Miranda's new book was released this year, called The Last To Vanish, and the reviews have been incredible. Trust me when I say you will not want to pass on this author! She is even releasing another book in 2023 called The Only Survivors and I literally cannot wait to read it!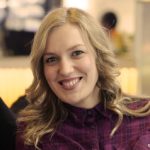 Alissa is an avid reader, blogger, and wannabe writer. (She's a much better cook than a writer actually). Alissa is married, has one human, one feline, and two canine kids. She always looks a mess and never meets a deadline.