Bio
Crais was born on the 20th of June, in the year of 1953, in Independence, Louisiana. He is a prominent American writer of detective novels. The career of Robert first began with script-writing for TV shows like Miami Vice, L. A. Law, Quincy, etc. For his works in the detective genre, Crais has been the recipient of many awards.
Life
He was born in Louisiana, but he was put up for adoption so that his foster family raised him as a sole child. Crais went to Louisiana State University where he studied mechanical engineering. It was in 1986 that Robert relocated to Hollywood, where he started his screenwriting job. Crais' work here even earned him an Emmy nomination.
---
Best Robert Crais Books
---
Achievements
In terms of awards, Crais received the 1988 Anthony Award for Best Paperback Original, the 1988 Mystery Readers International Macavity Award for Best First Novel, the Ross Macdonald Literary Award, and even the Grand Master Award from the Mystery Writers of America. Now, with all of that out of the way, let's turn our attention to the best Robert Crais books.
---
Huge Series
Crais' Elvis Cole series, also referred to as the Crais' Joe Pike series, is the most well-known series of Crais, to this day. The series is comprised of some eighteen novels in total and if one were to bring forth Crais' Joe Pike books in order, they'd probably go like this:
The Monkey's Raincoat
Stalking the Angel
Lullaby Town
Free Fall
Voodoo River
Sunset Express
Indigo Slam
A. Requiem
The Last Detective
The Forgotten Man
The Watchman
Chasing Darkness
The First Rule
The Sentry
Taken
The Promise
The Wanted
A Dangerous Man
Gone From Sight
A point worth mentioning is that the series in hand is also where one can find some of Crais' new books, too. When the spouse of Ellen Lang and her son mysteriously vanished, without a single word, she was more than a little stumped.
However, acting fast, she employed Elvis Cole to locate them. Ellen, herself, is a rather timid and frail person, unable to even write a check without consulting with her husband. Right now, though, that's irrelevant to her, and she only wants the two of them back.
Search for the Benefactor
Cole, working the case at hand, finds himself on a certain side of Hollywood. It's here that he finds out that Mr. Lang, namely Mort Lang, is a talent-agent that has had a bad streak as of recent. The last time he was seen was at a party, after which not even his B-film girlfriend has seen him.
Soon, Mort has been found in a car with some four shots here and there on his chest, but no child. It's at this point that Ellen disappears, as well. There's no one other than Joe Pike and Elvis Cole that can get to the bottom of this mystery.
Lost Antiquity
One of the best-selling Robert Crais books that money can buy is actually the second book of Crais' Elvis Cole series in order. Stalking the Angel is just that book and it sees a man named Bradley Warren that has quite recently lost possession of something very much invaluable.
In fact, it didn't even belong to him, which makes his case even direr. The lost item was a rare thirteen-century manuscript in Japanese referred to as the Hagakure.
When in Tokyo
The only things that Cole and Pike know of the Japanese culture they got from reading Shogun. Nonetheless, they are more than just familiar with many of the criminals that associate with such things, so the case should be pretty straightforward.
Then, the two find themselves in Little Tokyo, where they have to maneuver around the fear-inducing yakuza, all while juggling things like murder, insanity, and obsession. One of the top Robert Crais books and considering all the Robert Crais book reviews, this one is the easiest to recommend.
Your Wish Is My Command
Another easy to choose book for the best Robert Crais novels is Lullaby Town. Here, the next hapless fellow is none other than Peter Alan Nelson. While we call him hapless and unfortunate, it's true that his hailed as the King of Adventure, an awesome and beloved director.
His movies earn billions, but he has made more than his fair share of enemies. He's used to getting things that he wants, with his next desire being that Elvis Cole and Joe Pike to locate his wife and the baby that he'd given up on just as he was making his way to Hollywood. It's a remarkable thing that Crais' Joe Pike series has entries as thrilling as this one.
Prudent
For what it's worth, the case doesn't seem at all complex. However, it's only when we trick ourselves into thinking that something is easy as pie that it's actually a very hard nut to crack. When Cole does locate the lady in Connecticut town, he finds that the lady is completely unlike anything that he could have expected.
For better or worse, the lady also has a few connections to the mob, which surely doesn't bode well for the private detective snooping around. Of the whole list of Crais' Joe Pike books, it's our firm opinion that Lullaby Town is one of the best-rated Crais books ever.
Conflict
And in the last book we'll be examining from perhaps the best Robert Crais book series is the novel Free Fall. It's here that PI Elvis Cole is faced with the case of a woman named Jennifer Sheridan. The case also pulls in the troubled, yet well-respected LA police officer boyfriend of Sheridan in a rather bizarre way.
Soon enough, both Cole and his partner Pike are forced to own up to their vocations as corrupt officers, gangs, and the worst enemy of all, media encumber upon them. One of, if not the best Robert Crais books of all the books in Crais' Elvis Cole novels order.
---
Short Series
Crais' Scott James series is one of the best Robert Crais series ever. The Scott & Maggie series consists of just two novels in its composition, but we believe that both of these books are absolutely worth your time. These particular Crais novels in order are:
Suspect
The Promise
Back on Your Feet
Los Angeles Police Department officer Scott James has had a rough streak of luck for the last while. Eight or so months ago, he was attacked by a group of strange, shrouded men that nearly took his life, but succeeded in taking his partner Stephanie's.
This really drove him to the brink of it all. He thinks of himself as inept, that is until his new partner comes by. Maggie, herself, hasn't had much luck either. The German shepherd had been to Iraq on three tours, all of which contributed to the terrible case of PTSD she has. It's no surprise that this is one of the most popular Robert Crais books.
What's Been Kept Away
For what it's worth, Scott James has nothing else going for him and Maggie, for a lack of better words, is riding on him. Given the cases that others don't want, the two take the chance to try and find out who the men that killed Scott's old partner Stephanie are.
As a little bit of digging and sniffing shows, Scott has definitely been lied to. Before long, the two have to own up not just to one another, but to themselves, as well. A clear pick for being the best Robert Crais novel, or very close to it.
A House of Horrors
In the series' second and, as of yet, last novel, Scott James and Maggie team up with Elvis Cole and Joe Pike. The latter two have always been pulled by the sense of righteousness and the devotion to justice.
The newest case for Cole and Pike sees them trying to find a mother in grief, but what they find is something quite at odds with the job description. Elvis gets to the house, only to find a fugitive in desperation and a murderer that has his own set of secrets. Atop Robert Crais' best books, as far as we're concerned.
A World of Pain
Dealing with the same case, Scott and Maggie locate the fugitive they were looking for at this same house. It's here that they come across Mr. Rollins, the murderer that leaves a body in his wake, and more explosives than needed to level the street.
As Rollins needs to find and eliminate Scott and Maggie for having seen him, the police duo finds themselves in league with the private investigators.
---
Standalone Novel
The Two Minute Rule is a standalone novel and if one was going by a certain list of Crais' books in order, The Two Minute Rule, in terms of quality, should be among the topmost. The Two Minute Rule was published in the year of 2006.
In and Out
What the title implies or alludes to is a well-known rule among thieves. Anyone robbing a bank has but two minutes to get in, take all of the money that he, she, or they can carry, and get the hell out of dodge or you are running the risk of getting caught with your hand in the cookie jar.
As such, the novel in hand, of course, begins with such a case of criminals doing an armed bank robbery, and said bank robbery goes terribly awry for at least one of them. But this wouldn't be a contender for Robert Crais' best book if it didn't have a twist coming.
Paying Dues
Our main character, namely Max Holman, while a seasoned bank robber himself, wasn't actually the one doing the job in the novel's beginning. It was another, but it's Max Holman that takes the fall and ends up in prison for the better part of ten years.
At the end of these ten years, he's let go, only to find out that his former spouse has died and that his twenty-odd-year-old son, an LAPD officer, was killed on the job just recently. All in all, Max has had a terrible decade.
Frenemies
When Max Holman takes a better look at what went down and how his son actually lost his life, though, he seems to find a few inconsistencies.
There's something shady and fishy around here, without a doubt, so he enlists the help of a certain FBI agent that he, himself, is more than familiar with – Katherine Pollard, the same agent that sent him to the big house some ten years ago. Max remembers her as the only officer that treated him with even a shred of decency. A good pick for the best books by Robert Crais, we'd say.
---
Burden
Demolition Angel is a standalone novel that we love and cannot get enough of. Demolition Angel was published in the year of 2000 and it spans some four-hundred-pages. Carol Starkey is a veteran with the bomb squad, though she's currently a detective for the CCS – Criminal Conspiracy Section – of the LAPD.
While three years have passed since Starkey's partner and lover perished in a detonation, she's still carrying the burden mentally and the scars physically. She can't look at herself in the mirror and hasn't been with a man since David went out that fateful day to work. It's alcohol and Tagamet that somehow pull her through the trudge of days.
The Discovery
Soon enough, another colleague of Carol Starkey has lost his life in a bomb call, leading Starkey to become more than just a bit suspicious of it. She examines a set of explosions that were very obviously planned so as to stump and eliminate bomb squad workers.
The realization that she was also targeted three years ago makes her think that something very large is at work here. Now, Carol Starkey is resolved to find who this killer actually is and his motives actually are.
---
In Over Your Heads
To give our opinions of Robert Crais' books ranked in an order of, say, the best to worst, then Hostage would be among the former, without a doubt. Hostage was published in the year of 2001 and is another four-hundred-page Crais book. A convenience store was robbed by a small group of some three, fairly young try-hard criminals.
The three then find themselves in a random nearby house where a father and his two kids are taken hostage as the police get to the scene. Jeff Talley, the police chief, sees the whole ordeal as something bringing back memories that are really not good for him. In fact, he came here because his old job was too dynamic for him, but now he has to work as the negotiator he once was, again. On Crais' novels list, Hostage surely ranks among the most inventive.
No Time to Waste
What's even more is that the dad that is being held as hostage is an accountant for mob men, so that they too don't want the police getting any sniff of the documents and records that are in the man's house.
As the gangsters try and think of a plan to get everything sorted out, they have no choice, it seems, but to turn Talley in one capacity or the other. One of the best novels on our Robert Crais books list just for this turn of events. All of Crais' books get our recommendation seeing as the author is that brilliant.
---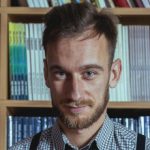 Robert is a science fiction and fantasy geek. (He is also the best looking Ereads writer!) Besides reading and writing, he enjoys sports, cosplay, and good food (don't we all?). Currently works as an accountant (would you believe that?)