A Hot Topic of Discussion
Andrew Klavan is a hot topic in multiple forms of art and the political climate of our day. He is a much-accomplished crime and suspense writer with two Edgar Awards and three other nominations. Besides that, he is no stranger to the movie industry. Most importantly though, the writer is the host of The Andrew Klavan Show podcast. His views along with his association with The Daily Wire marked him as a conservative voice.
The writer was born in 1954 in New York City to a family practicing secular Judaism. He was one of the four sons of Gene Klavan, a disc jockey from New York, and Phyllis Klavan. His childhood and adolescence years were spent in Great Neck, Long Island and he moved down to Berkeley to study English Literature at the University of California. His graduation from university was followed by brief periods of working as a radio/newspaper reporter and writer.
A.k.a. Keith Peterson
He would start his writing career under the pseudonym of Keith Peterson. He wrote the four books long John Wells mystery series and the standalone novel The Scarred Man which was a psychological suspense story as Keith. He then dropped the pseudonym and started writing crime novels, some of which we will take a look at in this Andrew Klavan book list. Besides the Edgar Awards that I mentioned above, these works were also nominated for the International Thriller Writer Awards and Anthony Awards.
---
Best Andrew Klavan Books
---
Waking Up to a Nightmare
We will start off this article with the Homelanders series featuring some of the best selling Andrew Klavan books. It is an action series with a young protagonist and hints of Christian fiction. It consists of four books and there is also a single volume book that allows you to read all of the Andrew Klavan Homelanders series books in order. Published in 2012, this collection of books can be seen as works of mastery by the experienced author.
The story revolves around Charlie West who is forced into a life of nightmarish struggles without any fault of his own. Charlie, having gone to sleep after a long day at his high school, wakes up to find himself strapped to a chair. He can feel every part of his body hurting and it does not take long for him to notice the blood and bruising covering the whole of his body. A strange voice ordering his death signals the seriousness of his situation.
Beating All Odds to Survive
Just like that, the life of Charlie shifts from getting pretty girls' numbers and practicing karate to being hunted down by the police who want to arrest him for the death of his best friend, and kill squads who want to get rid of him. He must beat all odds to survive and find out what happened to put him in the place he is in. The Homelanders series is just filled to the brim with action and emotional intensity.
---
Thriller With Survival Elements
The second place in our article will go to another one of the most popular books by Andrew Klavan, If We Survive, but it is a standalone novel this time around. It is another Christian fiction novel featuring a young main character but instead of action, it is a story of adventure. The story can be best described as a thriller and the setting includes a lot of survival elements.
The protagonist of the story, Will Peterson had traveled to Costa Verde as a part of a mission team with the aim of rebuilding the walls of a school. Everything went great, they repaired the walls completely and were preparing for their flight back home until something unforeseeable happened. A country-wide revolution got set into motion, trapping the kids in this unfamiliar and highly dangerous country.
Fight of Virtue and Fear
What started off as a nice trip with good intentions quickly evolves into a fight for survival. Will and his friends must protect themselves from not only the men with no remorse and machine guns but also the untamed wilderness of the jungle. What I really like about this story is that it sets up a horrifying atmosphere in order to contrast the virtues present. Definitely one of the best books by Andrew Klavan.
---
Brand New Works
The Cameron Winter Mystery series will be the third talking point for our article. The series is made up of two of Andrew Klavan's latest books When Christmas Comes and A Strange Habit of Mind. These Andrew Klavan Christmas books were published on October 25 of 2021 and 2022 respectively so they are brand new works of the author with the latest one having been published just a month ago.
Cameron Winter is a troubled and mostly isolated English professor, and ex-spy, with a special dislike for Christmas because of past events. In the first book, he is pursued to investigate a murder case by an old lover of his. A young librarian living in a small and peaceful lakeside town named Sweet Haven has been brutally murdered and the main suspect in the public eye is an old Army Ranger with a Silver Star for heroism in Afghanistan.
Making Less and Less Sense
In the second book, Cameron once again pulls his sleeves up after one of his former students, whom he had sympathy for, commits suicide under mysterious circumstances. This is not just for old times' sake though, as the student reached out to Winter to say "Help me" just before ending his life. As our professor digs deeper into this case, things make less and less sense and it seems clear that there were bigger forces at play.
---
Dwelling in the Paranormal
The next one of the Andrew Klavan books that I have in order for you is Crazy Dangerous. This book employs the same framework as Homelanders and If We Survive; it is a young adult Christian fiction piece. The story itself is a lot more daring than the other pieces though, as the author decides to dwell in the paranormal with this piece. Christian fiction and paranormal themes are not always a great fit but Klavan does make it work.
We follow the good hearted kid Sam Hopkins who fell in with the wrong people as he goes through a major change in his life. The people he is involved with at the start of the book are crooks who make their living by stealing and violence. And although Sam is not really cut out for this group, he hangs around with them. That is until he witnesses some of them giving his schoolmate Jennifer trouble.
Intriguing and Exciting
Sam gathers his courage and goes against his friends to save Jennifer. However, the reason behind that is very complicated. Jennifer is an "eccentric" kid for most people but in Sam's eyes, she is a sort of spiritual being. He knows that Jennifer has dark hallucinations involving demons and death, and he thinks they might prophecize of a very-near future. This intriguing and exciting plot makes Crazy Dangerous a strong contender of the best Andrew Klavan novel title.
---
Almost Pushed Over The Edge
Almost halfway through our article, I will give you a glimpse into one of the best rated Andrew Klavan books titled The Great Good Thing. This piece stands out among all of the author's other works as it is not a fictional one. It is an autobiography that puts a lot of emphasis on the author's religious transformation from being born to a Jewish family to converting to the Catholic faith as you can already guess from the title.
We learn about the author's not optimal childhood and how it led him to live countless years as an agnostic. He talks about how he was trapped living inside the stories he created in his mind and how that led him to be a man alienated from faith. How the contempt and bitterness that once filled his heart turned into despair and suicidal ideation as time went by, almost pushing him over the edge…
A Lesson to be Learned
Subjects like suicide and religion are sensitive topics for many of us. Nonetheless, we collectively need to raise our attention to them if we want to advance in their regard. In that sense, I think what the author did with this piece is a phenomenal act. He put the most personal parts of his being and past on display for us just so we could learn a lesson from them. It is undoubtedly one of the best Andrew Klavan books.
---
One of The Most Important Points
Next up on the list, we will be taking a quick look at another one of the top rated Andrew Klavan books, True Crime. The publication of this piece in 1995 was one of the most important points of the author's writing career. Not only did he receive the last major award nomination to date at the 1996 Anthony Awards, but the book also went on to be adapted to the movie screen in 1999 starring none other than Clint Eastwood himself.
I think I got you hyped up about the book's glory enough, so let's get to the story. Frank Beachum is an innocent who has been convicted for the murder of a convenience store clerk six years ago and is mere hours away from meeting his hand. His case draws the attention of a reporter named Steve Everett whose favorite activities are getting wasted on alcohol and having sexual affairs with the wife of his boss.
The Irony of Judicial Systems
What I really liked about this story was how well it managed to portray the passing of time and the raising stakes as a result of it. I could notice myself getting more riled up with each page I turned. Besides that, there are a lot of subtle conflicts of concepts happening in the background with the main one being the irony of a judicial system. True Crime is one of the biggest contenders for the best Andrew Klavan book title.
---
Not to Judge Quickly
Next up among our Andrew Klavan book reviews, I will be giving you a quick summary of one of the best Andrew Klavan novels titled Werewolf Cop. Now, I must admit that I approached this piece with a lot of prejudice. I was expecting a corny story just because the title sounded silly to me. However, I am glad to say that I was wrong, and "Werewolf Cop" is a great crime story with talented writing.
Zach Adams is our main guy in this story. He is a detective from Houston and he is one of the best at what he does. His colleagues praise him for his personal integrity and cold-blooded attitude even in the face of grave danger. He also has the nickname "Cowboy" so you know he is cool too. Well, our cool detective and his NYPD partner Martin set out to find a European mobster with the American underworld in his palm.
A High Stakes Story
Things start getting eerie for Zach as they investigate the mobster's associates and he catches glimpses of a supernatural situation. The beast cursing him under the light of the full moon amidst an ancient forest in Germany clears off all questions. Instead, it gives birth to a deeply rooted evil in the soul of our good cop. This high stakes story, along with the excellent narration make up for one of the best Andrew Klavan novels.
---
For a More Mature Audience
Next up on our Andrew Klavan books ranked list, I will be giving you a small summary of Don't Say A Word. It is another thrilling crime mystery story written by the author and it gives us one of his most intricate plots. The book is very intense in terms of its content as it includes a ton of violence with excessive use of harsh language. Most notably though, this piece is no stranger to sexuality.
The protagonist of this piece is a doctor by the name of Nathan Conrad. He is a renowned psychologist known for his out of the box habit of taking on hard to crack cases. One day though, the doctor wakes up to find the bed of his daughter Jessica empty. Not long after, he gets a phone call that is enough to terrify any parent.
Biggest Challenge in The Doctor's Career
A stranger is on the other end of the phone call and he confirms that he is the one who kidnapped Jessica. He is not after money or revenge from the doctor though, he has business with a potential patient. Conrad must interrogate a violent schizophrenic and get a number out of his head if he wants to get his daughter back. What more can I say, one of the best novels by Andrew Klavan.
---
Little Joy in Life and Even Less Trust in Reality
Nearing the end of our article, we will go over the Another Kingdom series which includes some of the newest Andrew Klavan books. The series itself stands very unique in the portfolio of our author. It is a mystery piece with adventure getting its fair share but it sets itself apart with its fantastical story. I think these recent books may signal some changes in the author's style.
The Another Kingdom series is all about Austin Lively. At the start of the story, he is a screenwriter with little joy in life and even less trust in his sense of reality. This existence of his is challenged when a random doorway that he passes through takes him to an alien reality in an instant. To riddle him even more, he is holding a dagger stained with blood in his hand and he is standing in front of a dead woman.
Very Unsettling
Austin is thrown into a dungeon in the world he has just been dropped into after which he realizes the gravity of his situation. Just as he starts assuming the worst, he is taken back to our world just as he went out of it. He then discovers that he travels to that reality randomly, a very unsettling notion if you ask me. All in all, I think it is safe to say that Another Kingdom is one of the best Andrew Klavan book series.
---
A Series of Unfortunate Events
We will be ending our search for the best Andrew Klavan book with the author's Mindwar series. This is another one of the more original series of the author but in this case, it is a science-fiction story instead of a fantasy. The theme of Christianity present in this book is also another thing to mention. In that sense, this series bears similarity to the pieces we discussed earlier in the article.
Rick Dial was a happy kid, he was the star of his high school football team. He played as a quarterback and his team would be nigh undefeatable if he was present in a game. He had been arranged to attend Syracuse, with a scholarship, no less. This bright life and set future would be shaken by a series of unfortunate events. His dad would abandon him and he would be left crippled after an accident.
Another Shot at Life
After those fateful days, Rick went on to spend his time confined to the borders of his room and playing video games. However, it still was not too late. He is given another chance at living a fulfilling life when a government agency decides to accept him into their ranks to help them fight cyber threats. Mindwar books are all pieces of art and it is definitely among the best Andrew Klavan series.
---
Final Thoughts
For me, Andrew Klavan serves the purpose of the storytellers who serve as a part of folklore. He tells simple yet inspiring stories and emphasizes the importance of virtues that our culture values. This is how cultures live on and prosper. We all need a light to show us the way sometimes and it is people like Andrew Klavan who can guide us to it.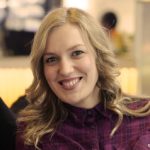 Alissa is an avid reader, blogger, and wannabe writer. (She's a much better cook than a writer actually). Alissa is married, has one human, one feline, and two canine kids. She always looks a mess and never meets a deadline.