Culturally Rich Childhood
Joseph Finder is one of the most relevant thriller writers in the United States of our day. The author was born in October 1958 and his hometown was Chicago, Illinois. However, there is much more to his upbringing. He spent the majority of his early childhood years in Afghanistan and the Phillippines. He grew up in an environment that is culturally rich in every meaning of the word.
His family did not settle down even after they moved back to the United States and the author had the opportunity to experience living in Bellingham, Washington as well as Albany, New York. He separated from his family after graduating from high school to attend the Russian studies program at Yale University. There, he was awarded a summa cum laude as well as the prestigious Phi Beta Kappa.
Acapella Kid and Secret Agent
Joseph Finder's past also includes other interesting details. For example, he was once a bass singer for the "world's oldest and best-known collegiate a cappella group" that is Yale Whiffenpoofs. He has also stated he was once recruited by the Central Intelligence Agency but that he eventually gave it up as he wanted to further pursue his career as a writer.
---
Best Joseph Finder Books
---
A Top-Shelf Spy
To start off our article, I will be introducing you to one of the best Joseph Finder book series that is Nick Heller. The series is made up of four novels and two novellas. For the sake of simplicity, we will only talk about the novels in this article. These Nick Heller books in chronological order are; Vanished, Buried Secrets, Guilty Minds, and House on Fire. I should also mention that they were published between 2009 and 2020.
The stories in this series revolve around, you guessed it, Nick Heller who is a Special Forces intelligence investigator and a private spy dealing only with top-shelf jobs. He goes after the secrets of very powerful people and has a set of skills worthy of his targets. As a part of his job, he frequently puts himself in the middle of high-stakes situations so he is no stranger to having a gun pulled on his head.
In Pursuit of His Brother
Just to give you an example, I will talk a little about the first book of the best Joseph Finder series. In it, Nick's brother is attacked and captured by suspects unknown. In the pursuit of his brother, he puts his life on the line to learn his secrets as well as the little details he left out about the giant defense contractor he works for. He ultimately finds himself alone against a conspiracy that is as powerful as it is ruthless.
---
Just a Prank
We are carrying on with our article and Paranoia is the second book that we are going to talk about. It is a mystery thriller that was published in 2004 and it is one of his most well-known works. It is also worth mentioning that this piece is one of three Joseph Finder books that were made into movies with the other two being High Crimes and Suspicion, which we will also go over as we advance in the article.
The story of this book starts with a very bad decision. Adam Cassidy is the protagonist of our story and he embezzles about eighty thousand dollars from the executive slush fund of Wyatt Telecom, just "as a prank". All he wants is to throw a retirement party for a co-worker who works in the loading dock crew. When the higher-ups of the enormous tech company find out about this ordeal, Adam finds himself in a world of trouble.
Not Much of a Choice
At this point in the story, the ruthless CEO Nick Wyatt makes his first appearance. As foolish as he was in covering up his tracks, Nick finds himself impressed by Adam's scheming. Thus, he provides Adam with a choice; he can either deal with the devastating consequences of his actions or he can infiltrate a rival company and work as a spy to make up for what he did.
---
Epic Action
Continuing on with our list, let's now go over one of the best selling Joseph Finder books that is The Fixer. It is another mystery thriller and it focuses mainly on the secrets that can exist in a family and explores how destructive they can be if they ever get out of hand. In that sense, this piece is a contemporary drama as much as it is a thrilling crime story with epic action scenes.
This one of the best Joseph Finder books revolves around Rick Hoffman who happens to be at a mighty low point in his life at the start of the story. He works as an investigative reporter or at least, he worked as one until he lost his job along with his soon-to-be wife. He has no other option but to move back to his childhood home which needs a serious renovation to get rid of all the bad memories that it is stained with.
Life Changing Secrets
As the protagonist starts pulling apart the house, however, he comes across a shocking sight. Millions upon millions of dollar sits just behind the torn-down drywall. And as he explores the house with a more investigative eye, he discovers shocking secrets about his father. What he does not know yet is that each secret he learns puts him in grave danger and he will soon be at the receiving end of a manhunt.
---
A Case of Personal Ethics
We are almost halfway done with our article already and the fourth piece we are going to be taking a look at will be Suspicion which is another one of the most popular Joseph Finder books as of now. It encapsulates a brilliant crime story that is also a case of personal moral judgment at the same time. It also has a movie based on it as I have mentioned above.
This one of the best books by Joseph Finder tells us the story of a single father, Danny Goodman. After an unexpected chain of events, he finds himself unable to pay off her daughter's private school tuition. Thankfully, the father of one of her daughter's friends offers him some help. He is Thomas Galvin, one of the wealthiest people in Boston and he has no problem with giving Danny a loan.
Forced Into it
Danny realizes something is seriously wrong when the DEA comes knocking right after the money is transferred to his name. Turns out, the money he received was a product of the drug trade and there is simply no way for him to fight his case in court. Thus, he is forced to act as a spy and lie to everyone he values in the process. Soon enough, he begins feeling the pressure of living a double life.
---
Fight For Survival
We have arrived at the halfway point of our article and the next piece I will introduce to you is going to be one of the best rated Joseph Finder books, Power Play. It is a mystery piece like many of the author's other works but it includes a significantly more amount of action. In it, the fight for survival holds a little more importance than the mystery of the events.
The story takes place in a luxurious and remote lodge that the top officers of the troubled Hammond Aerospace Corporation rented out for a dinner. There is also Jake, a junior executive who was a last-minute substitute. It is made clear that Jake does not belong with this crowd as he has a very unique past and the only one among them whom he is familiar with is the CEO's assistant, his ex-girlfriend Ali.
Man For The Job
In a turn of events, though, Jake turns into the number one guy in the group in an instant. The lodge has been surrounded by multiple armed hunters who are looking to hold them hostage and hopefully get a hefty ransom. And as you can guess, the only person who is capable of doing anything about this is Jake. With its thrilling story and relentless action, Power Play deserves its spot among the best Joseph Finder novels.
---
Worst Date Ever
We are now at the sixth piece of our article and now, we will talk about another one of the top rated Joseph Finder books that is High Crimes. I have mentioned that there was a movie based on this book and it really does provide us with a story that is worthy of the silver screen. It is also one of the author's earlier works as it was published in 1998.
The story starts off with the two main characters; Claire and her husband Tom dining out and spending a pleasant night together. The night, however, ends with Tom in handcuffs and Claire in a total state of shock and confusion. She is all the more confused when she eventually finds out that her "husband" has been a fugitive on the run from the military this whole time.
A Controversial Story
Apparently, there had been a series of murders in the military some years ago and Tom was the lead suspect in the case. Claire thankfully does not hesitate to believe Tom when he says he is innocent. He is also scared that he will be murdered before he even gets a chance to prove himself in court. This controversial story makes up for one of the strongest contenders for the best Joseph Finder book title.
---
Falling out of Favor
We are moving on with our Joseph Finder books ranked article and the seventh piece that I am going to introduce to you will be Company Man. It is another piece that puts a lot of emphasis on the price of secrets but it also talks about more touching subjects such as personal ambition and heartless betrayal. It also includes a major corporation which seems to be a running theme in the author's works.
Nick Conover is the CEO of this story's mega-corporation and is our protagonist for the length of this book. We are told that he was once well-known and admired in his local community until a major series of layoffs. He is aware that he has fallen out of favor after his event but he only grasps the seriousness of his situation when a faceless stalker starts causing trouble for him and his two daughters.
Danger From All Fronts
Just to add on top of this stressful situation, Nick catches glimpses of a conspiracy that is being built around him. Some of his most trusted colleagues seem to not have his best interest at their heart. Unbeknownst to him, he is also pursued by the homicide detective Audrey Rhimes at the same time. All these conflicts create a very intense story that is also my personal best Joseph Finder book.
---
One-Night Mistake
Next up in our article, we will go over the latest standalone Joseph Finder book Judgment which was published about four years ago, in 2019. It is another piece but it stands among the author's other works as it is a legal thriller. Another thing to note is that this piece has a female protagonist, unlike the rest of the books we went over so far.
The new Joseph Finder book opens up its story with a one-night stand of the Superior Court Judge of Massachusetts, Juliana Brody. She had attended a conference in a Chicago Hotel and met a kind and vulnerable man. She had never done this kind of thing before and made it clear to him that this would never happen again.
In the Middle of a Conspiracy
When Juliana goes back to Boston, she finally realizes that this encounter was more than what it seemed to be. The man she came across was a critical part of a sex-discrimination case that had been receiving a lot of attention nationwide. Both her career and her name are left under serious threat as a result of this and even if she does not know it yet, she is under even greater danger.
---
Rather Cheesy
We have almost reached the end of our Joseph Finder book reviews list and The Switch is going to be the ninth book we will take a look at. It is a mystery plot that has a rather cheesy starting point but its story holds up to the author's standards nonetheless. It is also another one of the author's most recent books as it was published in 2017.
Michael Tanner is the protagonist of this story and the book starts with him making a small but devastating mistake. While he is returning home from a business trip, he accidentally confuses his laptop with another one at the security point. This would normally be a slight annoyance at most but the computer he has taken belongs to Senator Robbins.
Paying for Someone Else's Mistake
See, the senator's laptop had multiple top-secret files contained in it. This was a mistake by the senator himself but still, it must be dealt with by any means. Bigger players are involved in the game and Tanner quickly finds himself in the middle of a manhunt. This terrifying story makes up for one of the most interesting contenders for the best Joseph Finder novel title.
---
Searching for a Pitcher
Killer Instinct is the tenth piece that we will go over in this Joseph Finder book list and it will also be our last one. In it, we are introduced to Jason Steadman who is a man in his thirties working for an electronics giant that competes with Sony and Panasonic. He is liked among his colleagues but everyone knows that he does not have the "killer instinct" required to move up the corporate ladder.
One day, though, Jason has a change of fate when he meets a former Special Forces officer named Kurt Semko. Jason arranges a job for him at his firm as he is in desperate need of a good pitcher for the company softball team. Just like that, Jason achieves success after success as if he has been blessed by his good karma.
Stranger Danger
As you can probably guess, Jason's new streak of luck is not the result of some divine justice but of Kurt's actions. Kurt possesses a killer instinct much unlike Jason and he has been doing all that is necessary to pave his friend's way to the top of the company. When Jason finally realizes this, he also finds out it is all too late. This one of the best novels by Joseph Finder novels gives us a story filled with such conflicts.
---
Final Thoughts
I always say that a good writer is a writer who knows what he wants to talk about and that definition aligns with Joseph Finder pretty neatly. The mysteries he creates never go out of their way to be overly confusing. Besides that, it is always clear what side topics are going to be included in his books and he works through them in an easy-to-digest way. Finder is a masterful writer who is more than efficient with his words.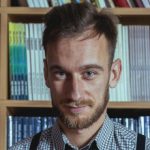 Robert is a science fiction and fantasy geek. (He is also the best looking Ereads writer!) Besides reading and writing, he enjoys sports, cosplay, and good food (don't we all?). Currently works as an accountant (would you believe that?)