Editor-in-Chief
Kate White is an American author of mystery and suspense as well as one of the most prolific magazine editors in recent American history. Aside from her writing career which we will examine thoroughly in this article, she is best known for the editor-in-chief role she worked in for Cosmopolitan from 1998 to 2012. Besides these, she is also a highly regarded public speaker and a niche celebrity in business.
A Glens Falls Girl
She was born in 1951 in the small New York city of Glens Falls. After graduating from a high school in her home city, she attended Union College which is located in Schenectady, New York. She received her Bachelor of Arts degree in English at just twenty-one years old. Today, she is married to retired news anchor Brad Holbrook and is the happy mother of two children. She seems especially focused on writing psychological thrillers nowadays.
---
Best Kate White Books
---
Shocking From the Beginning
Have You Seen Me is one of the best selling books by Kate White and it will be the first piece that we will go over in our search for the best Kate White books. It is a fairly recent book that was just published in 2020 and it is a mix between a mystery thriller and a suspense story. It is also worth mentioning that this book contains psychological pathologies which are very hard to pull off but are worth it if done well.
The book starts off on a usual day for our protagonist Ally Linden. Only, she has lost or forgotten the keycard for her office and has to be let in by an unknown coworker. These things seem like irrelevant details until we see the confused reaction of her boss upon seeing her as she has not worked there in five years. Next thing we know, Ally is taken into an emergency room and barely remembers her name.
Full of Twists
She slowly gains her memory back with the help of a psychiatrist but there still remains something missing, the last two days before the event. She is desperate to get her memories back and travels to the darkest corners of her life to do so. Still, no matter how quickly she puts the pieces together, the pressure rises with each passing day. This twist-filled story makes for one of the best Kate White books out there.
---
A Curious Switch
Next up in our article, we will be taking a look at another one of the most popular Kate White books titled The Secrets You Keep. It is yet another psychological thriller story that is filled to the brim with shocking turns and twists. It tells us the story of Bryn Harper, a self-help author who is dealing with the immense trauma of a horrifying car accident that she can not help but see as a warning.
At the start of the story, the protagonist's relationship with her husband Guy resembles a picture-perfect painting. He is very supportive of her and is actively trying to make her feel good and safe. When the couple moves into a new house, however, Guy turns from the loving and caring man he is to a secretive and evasive person. As the cherry on top of Bryn's cake of problems, strange incidents start to occur.
On High Alert
She is especially startled by the brutal murder of a woman whom they hired to cater a dinner party and she gets on high alert after another woman in her town is subjected to the same fate. She feels the need to collect her strength and find answers but she has no one or nothing to turn to besides the smoky dreams that haunt her ever since the accident. Definitely one of the best novels by Kate White, especially in terms of plot.
---
What's Her Deal?
We are carrying on with our list and the next piece that we will be taking a quick peek at is one of the best rated Kate White books you can get your hands on, The Fiancée. It is also another one of her most recent books as it was published just over a year ago, in 2021. Our protagonist in this book is Summer, a working mom living in Manhattan who looks forward to the annual family meeting a.k.a. a break from her acting work.
The family vacation goes about the same way every year. Summer, her husband Gabe, and Gabe's nine-year-old son gather up to meet the rest of the family at the sprawling estate of Gabe's father. When everyone arrives at the party, gourmet meals, tennis matches, and pool activities follow. There is only one thing. This year, Gabe's brother Nick brings his new girlfriend who seems to be knowingly ignoring her old friend Summer.
A Little Too Weird
The new girlfriend Hannah quickly charms everyone at the reunion and gains their heart. Shortly after, Nick makes it known that he has proposed to her. Summer feels all of this to be a little too weird and when a family member is found dead seemingly due to natural causes, she can not help but wonder. This suspenseful and at times very mysterious story makes for one of the best Kate White books.
---
Turning Point
Next up in our article, I will tell you a little bit about the best Kate White book series which is Bailey, Weggins Mystery Series. It was the turning point of the author's career as a writer. The first book "If Looks Could Kill" was published in 2002 and it was the first fiction piece that she wrote. So far, the last of the Bailey Weggins books in chronological order was "Such a Perfect Wife" which was published in 2019.
First of all, let's talk about Bailey Weggins. She is a true crime writer working for one of the leading Manhattan woman's magazines and she has an exceptional knack for telling lies apart from the truth. She is also in her thirties and still rocking it hot and single. It is not unusual to witness her juggling her demanding job and confusing matters of the heart at the same time which is always a sight worth seeing.
Middle of the Action
Speaking of her job, it is worth mentioning that Bailey is not your usual magazine writer. She is not the type to sit around and wait for stories to come to her. Instead, she puts herself in the middle of the action and figures out the truth for herself. Her sharp senses and keen intellect comes in exceptionally too. Bailey Weggins is the best Kate White series and it is absolutely worth giving a shot.
---
High-Stakes
We are almost halfway done with our article and Eyes on You will be the fifth book that we will take a look at in this Kate White Book Reviews list. It is a mystery and suspense book like most of the author's other works but it noticeably puts a lot more emphasis on creating a high-stakes environment for the tension to rise continually.
Eyes on You tells us the story of Robin Trainer, a television host who lost her job on live two years ago and is now coming back into the game. Her return is even more glorious than her past. Her show is climbing through the ranks in ratings and she is already a bestseller with her first-ever book. She is no longer known just as a television host but as a "media double threat".
A Real Exciter
Yet it seems that someone is not happy with Robin's recent rise to fame. It starts off as small, barely noticeable incidents. For example, she finds a nasty note in her purse along with a picture of her ripped to shreds. Things get much more serious when a make-up product on set burns her face and raises the alarms. This piece is a real exciter and it is my personal best Kate White book.
---
Hard to Manage
We are more than halfway through our Kate White book list and the sixth piece that we will take a look at today is The Sixes. Published in 2011, it is one of the earliest standalone books of our beloved author. It is also a daring one as it includes topics that are hard to manage in a mystery such as crime and more importantly, a secret society.
This page-turning suspense novel takes place in a small and quiet college town in Pennsylvania. At the start of the story, the residents are a little uneasy to say the least. At first, a mysterious death that happened at the campus wiped the smile off of the townspeople's faces. Then a storm of unnerving and evil events arrived to make everyone's peace of mind worse.
Facing Her Demons
Coincidentally, our protagonist moves into the town just as these events start happening. She is a new teacher named Phoebe Hall and she decides to figure out what is going on and put an end to it for everyone's sake. However, this journey might not be as smooth as she hopes. Not only will she face her own demons, but she will also confront a deadly secret society, the Sixes.
---
First Standalone Novel
We are carrying on with our Kate White books ranked article and the seventh book that we will take a look at is one of her most iconic ones, Hush. This piece was published in 2010 and the reason it is so well known is that it is the first standalone piece that the author published beside her business guides for women.
It tells us the story of Lake Warren who has gone through a divorce four months ago and just learns that her ex-husband Jack is in the process of suing her to get full custody of their two children. She figures that things can not get any worse but that is exactly what happens when she wakes one morning to find her one-night stand with a slashed throat.
Solving it Herself
The dead man lying in Lake's bed is not a stranger either, he is the handsome and playful Dr. Keaton who is her coworker from the Advanced Fertility Center. Given their personal connection, she is very likely to be charged with the doctor's murder. She has no option but to solve the mystery by herself which gives us the story of one of the best Kate White novels you can read.
---
Time for a Change
We are at the eighth piece of our article and the next one of the best Kate White books that I have in order for you is The Wrong Man. It is another mystery novel but this time, the horror of the events is a lot closer to our daily lives and this manages to make the story a whole deal creepier. And at the heart of this story stands Kit Finn, the owner of a boutique interior design firm.
She is bold and adventurous in her work life but when it comes to personal stuff, she is a collected and tame person. During a vacation in the Florida Keys, she decides to mix things up a little and do something spontaneous. A perfect opportunity is born when she bumps into a flirty stranger at her hotel and she makes sure to seize it.
A Treacherous Plot
Yet, when she returns to her daily life and notices a man outside her door whom she does not recognize, she starts to doubt if she had acted too uncaringly. She meddles on whether this is a cruel joke at first but it soon becomes clear that she has put herself in the middle of a treacherous plot. This novel is both cautionary and empowering, and it is my personal best Kate White novel.
---
Calm Before the Storm
Would not you know it, we are almost at the end of our article and the ninth book that I will give you a quick summary of is going to be the latest Kate White book as of now. The Second Husband is a story of how quickly a picture-perfect life can be left in ruins. In this example, that perfect life belongs to "thirty-something" Emma Hawk.
Emma's first marriage ended with the brutal murder of her ex-husband Derrick which still remains unsolved at the start of the story. Fortunately, her second husband Tom can finally make her feel safe and saves her from a life full of constant terror. He is also a widower himself and is handsome which, as I am sure we all can agree, does not hurt.
Doubt and Fear
But her happiness is put in peril once again when a detective shows up at her house to question her further regarding the passing of Derrick. In a shocking reveal, Emma learns that she and Tom had attended the same business dinner just two months before her first husband's murder. The new Kate White book provides us with a thrilling story full of doubt and fear.
---
Last of its Kind
I Shouldn't Be Telling You This is one of the top rated books by Kate White and it will be the closing piece of our article. This piece is also the last non-fiction book that the author published in a series of four books aimed at women in the business world. These books are written with the intention to help and they also serve to introduce women to related feminist and personal development ideas.
I have mentioned that the author worked for Cosmopolitan for countless years as the editor-of-chief. This is a position that requires a lot of experience and effort but more importantly, it requires exemplary leadership skills and a thorough understanding of the business world. Considering all of these, Kate White is more than qualified to guide you in your journey into the confusing realm of business.
The Best one
It is perhaps the most useful book for getting to know the economic climate of our day as well as the business sub-culture that many of us is a stranger to. Kate shares life-saving tips and bold strategies that you can use to improve the state of your business. Basically, all the things she did to increase Cosmo's circulation by six million copies per year. It is the most recent and the best non-fiction Kate White book that you can find.
---
Final Thoughts
If my opinion is worth even a dime, I think Kate White is an exceptional person. She single-handedly brings Cosmopolitan to a new degree of fame, writes books about how she did it and how others can too, makes a name for herself in non-fiction writing, and then goes on to be an iconic mystery writer like all of those were not enough. Her attitude in life is as fascinating as her writing talent. She is simply inspiring.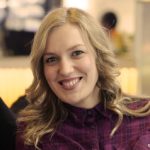 Alissa is an avid reader, blogger, and wannabe writer. (She's a much better cook than a writer actually). Alissa is married, has one human, one feline, and two canine kids. She always looks a mess and never meets a deadline.