Bio
Thor is an author of mostly thriller novels who has quite the list of exciting books and stories behind his name. He was born in 1969 and is still publishing new books. A few of Thor's new books include some of his Scot Harvath series, as the latest books from the series were published in 2019 and 2020.
Brad was born in Chicago and lived in Park City, Utah, for the first eight years of his childhood. His education includes graduating from the Sacred Heart School, the Francis W. Parker School, and the University of Southern California. His creative writing studies with author T.C. Boyle managed to help him become the author that he is today and write many of the best Brad Thor books you're going to see here.
---
Best Brad Thor Books
---
Career
After finishing school, Brad went on to pursue his goals and dreams of becoming a famous author. Besides writing many best-selling Thor books, he has also managed to become a member of The Heritage Foundation, appear on many Fox News Channel shows, contribute to the Glenn Beck TV program, and much more. That should be plenty about the author's life, now let's have a look at what the best Brad Thor books are.
---
A Man With Stories
Scot Harvath series will cover most of our Brad Thor book review contents, as there are 19 books inside that no fan of his should ever miss out on. The entire series focuses on Scot Harvath's life and the dangerous events that contribute a lot to making most of them Brad Thor's best books.
There is a lot to learn about the character, so many unforgettable names to remember that come into his life, countless adventures to be excited about, and more action than a normal person can handle.
Meet Scot Harvath
There are more than a few words we can use to describe this amazing protagonist. Scot is an ex-Navy SEAL Secret Service agent who has unmatched skills, who has seen things no ordinary man has, done things others would only imagine, and led a life that many only dare to dream about.
His physique is something other men dream of obtaining and women desire to touch. Among the many adventures, we are going to discuss on this list of Thor's novels include daring escapes, missions that seem impossible, dramatic rescues that are extremely hard to describe, and much more.
What Awaits Inside
There are a few things you need to know before starting the Scot Harvath series by Thor. First of all, you need to prepare for a lot of action and adventure, mystery and surprises that await inside. There are countless events that make you wait impatiently until turning the next page.
Secondly, keep in mind to read the most popular Brad Thor books in order if you want everything to make sense. Many events are connected, and reading the books in the wrong order can cost you a lot of fun and excitement that the series can provide. So, without further ado, let's dive deep inside the series and discover what the books have in store for us.
---
Saving the US President
This is the book responsible for starting not only our Thor book reviews but also the series of action-packed events you are about to read. Scot doesn't wait to get into trouble even inside the first book of the series. The story begins with the brutal murder of thirty Secret Service agents and the United States President's kidnapping. Everything points to a terrorist organization known as the Fatah for doing this evil deed.
However, Scot seems to be the only one who doesn't feel the same about the clues pointing to Fatah being responsible. He starts his own investigation and comes to some troubling conclusions.
The Trouble Begins
Thanks to Scot's curiosity and skills, he gets far into the missing president's case and becomes a real threat to the people operating above the law. Because of this, he is framed for murder in hopes of getting caught and stopping to interfere further. But, for anyone who doesn't know Scot, this will prove to be a grave mistake. The first of the top Brad Thor books has just begun.
Scot is about to face highly skilled professional killers, extreme temperatures in the mountains of Switzerland, the company of a gorgeous and stunning woman, and much more. The events making this one of Brad Thor's best books are only just beginning.
---
From Continent to Continent
The second book, Path of the Assassin, continues the adventures of Scot Harvath and introduces him to his next deadly mission. This time, he has to track and take down a highly elusive, clever, and extremely dangerous terrorist known as Hashim Nidal. Hashim's plans to wreak havoc across Israel and America have become an extremely high priority, and Scot is yet to discover how deadly of a foe he is about to face.
Scot's search and chase will take him around the world yet again. He will jump between Macau, Capri, Libya, Jerusalem, and Rome, in hopes of finding and stopping this terrorist before it's too late. Time is a luxury he definitely can't afford in this case.
Going I Blind
The first book of the series, The Lions of Lucerne, should have been enough to show you a few of Scot's skills and to stop you from doubting him. However, even he can't stop a man who he has no idea what he looks like. There is only one person who has seen and knows Nidal's identity. Her name is Meg Cassidy, and she is the next character who will be making this one of the best books by Brad Thor ever.
---
Out of Options
The next book to introduce you to another risk of a catastrophic event is here. State of the Union is once again going to show you Scot Harvath at his best, as he is tasked with handling a top-secret mission of the utmost importance. Out of all the novels by Brad Thor, State of the Union is the most exciting one yet.
One of the United States' most dangerous enemies has returned, and the threat to destroy America is once again real. President Jack Rutledge has discovered that the United States is under the threat of lethal nukes that could mean the end for them. They try to attack the Soviets before they get their chance to do the same, but a devastating problem appears, turning the book into another one of the most popular Brad Thor books of all time.
Scot to the Rescue
It turns out that Russia has been working on a highly-sophisticated defense system that renders all conventional attacks useless. Because of this, the president asks Scot Harvath, one of the most skilled men in all of America, to handle the problem quickly and quietly. There is no need to discuss what happens next, as you can probably imagine the amount of action that is headed your way in another one of the best-rated Thor books ever.
---
Saving America
Scot is in trouble once more, in the fourth book of Thor's Scot Harvath novels in order. His career might have come to an end thanks to a ruthless senator who will do anything to make sure she achieves what she sets out to do. However, when things get too hot, the president will go behind everyone's backs in order to bring Scot back into action. Harvath isn't a man who is easy to dispose of, and this is something the senator has apparently overlooked.
Instrument of Destruction
This time, the threat appears to be more massive than ever, as a weapon of mass destruction has been unearthed. This weapon is capable of annihilating entire countries and more. You can imagine what it could be used for if it lands in the wrong hands. This is the best Brad Thor book yet from this series, as an evil organization wants this weapon badly.
So begins Harvath's mission to locate and either bring back or destroy this weapon of mass destruction. The mission will prove extremely difficult, as Scot has more to worry about than just what this weapon is capable of doing. This is where the spoilers of another one of the best Brad Thor books end, as the rest is up to you to uncover.
---
The Most Important Man
During the last four years, America hasn't seen a single terrorist attack threatening its citizens' safety. This is, as you can probably guess, a great thing. However, this lucky streak is about to end when a group of terrorists who love to blow things up start causing trouble.
This terrorist attack took place on the 4th of July. They are blowing up the streets of Manhattan, wrecking everything in their path, in order to find a man so important and powerful that the US won't even admit exists.
Scot to the Rescue
As you might expect, this wouldn't be the best Thor series out there if the main protagonist didn't come to the rescue and save the day. However, things won't be as easy this time. There are many obstacles along the way. First, Scot needs to find this man that he knows almost nothing about. All he knows is that he is far too important for any terrorist to have him.
The action can finally begin, as Scot Harvath is on the case. You get to watch him formulate a brilliant plan that seems foolproof. However, no plan is without its flaw, as things will start going wrong. And when they do, you mustn't forget that it is still Scot Harvath they're dealing with, the one man that makes this one of Thor's best-rated books ever.
---
Personal Vendetta
The First Commandment will be bringing many dark secrets from Harvath's past back, as he comes face to face with a sadistic assassin who will stop at nothing until he finishes his vendetta. It gets incredibly personal with the assassin and Scot, as those closest to him are being targeted in order to make Scot suffer. The book quickly turns into another one of the top Brad Thor books ever written as the events progress.
Bringing Back the Past
The president has ordered Harvath to stay away from this situation and avoid risking his life to discover what's going on. If you've read the series in order, then you know that Scot will do the furthest thing from that.
He mounts another one of his own investigations and starts unleashing secrets from his past. He discovers things he could have never believed. Now, Scot begins asking himself if his entire life has been a lie and if he has been serving his nation in vain for all this time. You can easily find out the answer to all of these questions as you dive deep inside another one of the best Brad Thor novels around.
---
Race to Uncovering a Secret
When it comes to the best-selling Brad Thor books ever, it's hard to decide which one is the winner. The Last Patriot has a chance of winning, as inside lies another plot that contains such a powerful secret that the entire fate of militant Islam hangs in the balance.
The secret in question here dates countless years back. A few have come close to its discovery. Those few have been assassinated or have mysteriously disappeared mere days after uncovering the truth. Now, the secret has surfaced again and is there for the taking.
The Fate of Militant Islam
Don't worry, as we won't spoil all the fun by telling you what this secret is and why it is so important that everyone is risking their lives to either uncover or keep it hidden forever. Out of all the stories in this list of Thor books, there have been many secrets to find, but this one might just be the most compelling yet.
Anyway, you will get to enjoy lots of action and suspense as Scot races to the finish line, determined to discover what such a powerful secret could yield.
---
Rescuing a Terrorist
His most exciting thriller yet, The Apostle, will be bringing you an unimaginable amount of suspense with the plot that Brad has lined up for you. As the story begins, you discover that Scot has been left without a job, mainly because of the recent formation of a new administration that deals with terrorism.
However, it won't take long for Scot's talents and skills to be missed, as he is once again called into battle and to handle everyone's dirty work. Why? Because no one else can. This time, Scot will be tasked with doing the one thing he never thought he would face, freeing one of the world's worst – an al-Qaeda mastermind known as Mustafa Khan. Things are just getting started, and already the book is one of Brad Thor's best novels out there.
Duty vs. Will
Scot doesn't know the entire operation and the cause at first. All he knows at the beginning is that he needs to infiltrate the infamous Policharki Prison in Kabul and rescue a man who's been requested as a ransom for a kidnapping. That's all. But, Scot must choose whether to follow his orders or his gut when he discovers this man's identity.
---
Hard Choices
It seems that with every one of Thor's books that follows from this series, things just keep getting more exciting, as more massive events start taking place and even deeper and darker secrets come out of the ground. In Foreign Influence, Scot is about to meet an old colleague who may have become the most difficult person he has been ordered to put down.
Scot now has another job. He works for a new spy agency that was recently built. This agency knows only three words when it comes to their missions – Find, Fix, and Finish. What happens next will be more than enough to get the agency's attention. A bombing in Rome manages to kill a group of innocent American college students. All of the evidence they uncover leads back to a character from Scot's past.
Preventing a War
Even though a bombing of that scale isn't the worst thing that has happened in America, the plans it leads to will prove to be much harder to accept and prevent. As Scot gets on the case, he discovers terrible plans for the future of America. If you're looking for the best Brad Thor novel, then you can't afford to miss out on the events inside this one.
---
Another Threat to America
If you've read any other of this series' books by Thor, you will notice that there are more than a few events where the survival of America hangs in the balance. Full Black is about to introduce you to another similar event, but something will be different this time.
In Full Black, Scot Harvath will have to face his most challenging mission yet, involving lots of hard choices and even harder sacrifices. The danger is a series of terrorist attacks. These attacks will be far more organized than anything he has ever seen or faced. The survival of every single American citizen is in question, so you can see that the stakes are relatively high.
Trust No One
The terrorists' plan was perfect until a movie producer accidentally exposed the man behind this anti-American agenda. What was planned for the country will make sure that America never comes back from its effects and that it will no longer be known for anything except a fallen nation.
Out of all of Brad Thor's best novels, Full Black holds one of the most exciting and thrilling plots yet. Be prepared to hear your heart pound as you move closer and closer to the unpredictable ending that awaits. Full Black truly is one of Brad Thor's books ranked at the top.
---
Killing Scot Harvath
Until now, Scot Harvath has been the one man that was able to be there whenever the president and his country needed him. It's not that he isn't here now. However, instead of saving the day, he has been put on a top-secret list full of names of people who are supposed to die.
This list of people is only known to the president and a small group of advisers. Somehow, Scot's name has found itself on that list, and you can imagine what awaits our protagonist next. He notices an attempt on his life, survives, and starts asking questions regarding who wants him dead.
The Hunt Begins
Scot sets off on another manhunt, this time for the person who wants him dead. He wants to make sure that his life is no longer in danger, but most importantly, Scot intends to find out the reason behind his name being on this list. First thing's first, he must find out who this man is and where to locate him.
If you've read Thor's book series in order, then you must know that there are plenty of people who want Scot Harvath dead by now. Still, he can't think of anyone who would have the power and connections to get access to such a top-secret list. Keep reading to find all of the answers both you and Scot are looking for.
---
American Cabal
After Scot managed to somehow clear his name in the previous book, Hidden Order is about to raise the bar again when it comes to dangerous events where so much is at stake. This time, a shadowy secret organization that was operating in the dark until now is about to go public. The first news coming from them is that the five people that were considered as leaders of this organization are now missing.
As you can probably guess, Scot has been assigned to find out what's going on and put an end to the threats that this organization has made. As he starts his chase, one by one, the missing leaders start turning up as dead bodies. The situation becomes much more serious when they discover that this organization's plot dates from way back to the 1700s. The events making this Brad Thor's best book have only just begun.
A Dangerous Conspiracy
If there's one thing that this series has shown us by now is that Scot Harvath just can't seem to catch a break. The fate of the entire American country is in his hands again as he sets off on a mission to stop a conspiracy that has been in the works for several centuries. A Dangerous Conspiracy would certainly have a high chance of topping many Brad Thor books ranked lists.
---
Inches from Starting a War
Act of War is the 13th book from these Thor books in chronological order. This time, Scot will be dealing with not one, but two deadly missions that once again threaten the entire existence of the United States of America.
It all begins when a CIA agent dies overseas but not before the agent reveals a terrifying secret that once again puts America between the borders of life and death. We won't spoil what this dangerous claim is, but we will tell you that Scot Harvath will once again be on the case and trying to save millions of lives.
Gold Dust & Blackbird
At first, no one believed the claim that the CIA agent made. However, after America witnessed the sudden disappearance of six exchange students and a few other mysterious events, they are left with no other choice than to believe and to send Scot Harvath in to investigate what's going on.
Dangerous Missions
The American president has made himself familiar with Scot's work and asks him to execute two highly dangerous missions. One is code-named Gold Dust, the other Blackbird.
These missions won't be as straightforward as many of Scot's other ones. If anything about each of them is discovered or slips out in the open, it will be taken as a sign of war and there will be no going back after that. Stakes are high in another one of the best books by Brad Thor ever written.
---
The Secret Committee
According to Thor's Scot Harvath series order, this is the 14th book of the 19 primary editions and the story inside brings Scot's deadliest mission yet. This time, the stakes he had to face in previous missions are nothing compared to what is about to go down if he isn't able to take care of things on time.
As the story begins, you learn about a dangerous secret committee that has been hiding deep inside some of the most powerful organizations present in the entire world. This secret committee consists of elite members, highly intelligent and skilled people who are virtually untouchable. Well, they haven't dealt with Scot Harvath until now.
Accidental Slip Up
This committee of elite untouchables owes their survival to their ability to carefully plan every single step and avoid any slip-ups whatsoever. Well, they were unable to prevent a 4-second video that was secretly captured and submitted to D.C. Now, thanks to this video, Scot is on the move and ready to prevent another global catastrophe that has so much more at stake.
It doesn't take a lot of Thor novels to understand that this author never runs out of exciting plots with some of the most suspenseful events lined up one after another. Code of Conduct is exactly that, but newer, better, even more fun. This might be the best Brad Thor book you will ever read that is about to show you a new way to look at the espionage world.
---
The Safe House
A team of highly trained operatives has carefully been planning a top-secret mission that involves taking out the director of Social Media for the terrorist group known as ISIS. His name is Abu Muslim al-Naser, and he is to be either contained or killed at all costs.
They were preparing for months in a safe house near the Syrian border. Unfortunately, just before they were about to launch the operation, the safe house is attacked, and the internet is swarmed with horrific videos of the American operatives who were planning the attack. It seems that the tables have turned once again in another one of the best Brad Thor books ever written.
A Dangerous Game of Politics
We will mention this again. If you've read this series in order until now, you already know who is about to swoop in and save the day. However, although Scot manages to help in this situation, he will also become a character whose head will be marked for the taking.
Now, in all of the confusion, Scot is being chased by several powerful members of Congress and is forced to get to the bottom of this on his own. He is prepared to save the day and exact revenge on those who have wronged him at the same time. So begins the next masterpiece from this Brad Thor's list of books. Be prepared for mind-blowing revelations, horrifying events, tempting secrets, even more tempting decisions of life and death, and much more.
---
Just Another Black Contract
The excitement in Use of Force begins when a dead body is found ashore in Italy and raises panic all across the Central Intelligence Agency. This was a few days after a distress call was made to the Italian Coast Guard. However, when the body is found, it is considered a dangerous terrorist threat, and red flags begin popping up once again.
The CIA must get to the bottom of this before any horrible assumptions are made. It is also crucial that this is done silently and under the radar. Who better to complete the mission than the master of black contracts, Scot Harvath himself. He is once again hired under a black contract and is instructed to get to the bottom of this as he can afford to break as many rules as he does, which he doesn't hesitate to do.
Getting Answers
According to Thor's books in order of release, this is the 16th book that was published from the series, and even after all that time, it's still surprising how the Master of Thrillers never runs out of exciting stories and even more exciting ways to tell them. The main character we all know and love, Scot Harvath, is responsible for a large portion of the fun and thrill, but these events can truly only be written by a man who truly understands what a thriller should hold. A man such as Thor himself.
---
Preventing Another War, Again
In the 17th book of our best Brad Thor novels in the chronological order list, Russia is back again and up to their usual plans to cause mayhem all across America. This time, their plan involves waging a small-scale war on a particular European country that has recently entered the NATO agreement with the United States of America. You might ask how this would affect the US. Well, waging war on such a country would legally obligate the United States to help out, which is a crucial part of Russia's plan.
Dead Diplomats
The plan is set into motion, and various European Diplomats begin turning up dead. One dies from a sniper shot in Portugal, another blows up in a car bombing in Spain, the next one dies at the mercy of a shooter in Greece.
One thing is clear in the end. They were all killed and not without purpose. It's once again up to Scot to prevent a large-scale war. This is the 17th best Brad Thor book in order from this series and is among the last his Scot Harvath series has to offer.
---
Crossing a Dangerous Man
Backlash is a highly unique and possibly the best Brad Thor novel from the Scot Harvath series. Not that all the others aren't unique, but Backlash tells the story of how Scot is fighting for survival, alone, and not knowing whether all he knows will be enough to survive what he has gotten himself into.
We won't spoil who it is or how he did it, but one of the most dangerous people on the entire planet was recently made angry, and payment is about to be made. Now, Scot is surrounded by his enemies and is forced to survive one of the most difficult and unpredictable situations he has ever had to face. No one even knows where he is or what he is up against, so he has abandoned all hope for help. All he has to rely on is himself and all the skills he has picked up on his previous missions.
What Comes After Survival
Part of the reason why this book is among the best Brad Thor novels out there is the amount of mind-boggling suspense and unpredictability this story has in store for you. Although Scot has been alone on most of his missions, he has always known that there was an organization that knows his location and is ready to do everything to help him. This time, there isn't.
---
The Bounty
Behold, the last book of the series. Near Dark might not be the best Brad Thor book to start with, but it sure is the best one to finish the Scot Harvath series off with.
Even though Scot has risked his life countless times to save millions of lives, he now has to face a deadly and highly rewarding bounty that has been placed for his head. Surviving what is about to follow will truly take every single skill Scot has learned and all the help he can gather.
Outrun and Outwit
For most of his career, Scot's job has been to hunt down certain people, to kill for several causes, and to carry out blind orders from time to time. Now, he is the one being chased.
Luckily, he has many years of chasing bad guys to thank for learning how they think and how they manage to outrun and outwit those like him chasing them. Another fortunate thing for Scot is that he has the help of another character who has a lot of reasons for helping him.
---
All-Women Team
The Athena project is the last book on our best Brad Thor books list and is not a part of the Brad Thor novels in order featuring Scot Harvath. However, this book has one more thrilling story regarding counter-terrorism and isn't extremely far away from Scot Harvath's world. Still, it doesn't include much of this character and has a few different focuses that will prove exciting for all major thriller fans.
The Athena Project introduces you to a highly-skilled all-woman team of soldiers and counterterrorism operatives who are about to take part in a dangerous game. The assignment they are about to be briefed on will take courage and skill to complete, and this is something these women will be tested on.
Attack in Rome
It all begins when twenty women turn up dead as a result of a terrorist attack in Rome. This all-woman team is tasked with tracking down the Vietnamese arms dealer responsible for this tragedy. As the mission begins, these women will discover that there is much more to this mission than what they were told.
---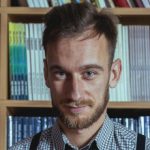 Robert is a science fiction and fantasy geek. (He is also the best looking Ereads writer!) Besides reading and writing, he enjoys sports, cosplay, and good food (don't we all?). Currently works as an accountant (would you believe that?)