International Crime Writer
Calling all lovers of crime fiction and psychological thrillers! I am about to introduce you to someone whose books you will definitely want to read: Michael Robotham. I'd be surprised if you have never read at least one of his books, but that also means that I get to entice you into reading his novels. That is what this article is all about! Me telling you about the seven best Michael Robotham books that you will be dying to read when I am done.
I call Robotham an 'international' crime writer because he truly is one. His books have been translated into 25 languages and published in over 50 countries! Michael Robotham's best novels have gotten him on the short-list for an Edgar Award (twice), but also made him a two-time Gold Dagger winner. I mean, if that doesn't convince you that he knows his way around a murder mystery, then I don't know what will.
Chasing His Dream
Robotham's writing history is about a mile long. He went and got all the experience he could before he branched out and became a writer. Starting off as a cadet journalist at a Sydney newspaper, Robotham then spent the next fourteen years writing for newspapers and magazines in Australia, America and the UK.
In 1993, Robotham decided to quit journalism and become a ghost-writer. He collaborated with all kinds of folk (popstars, psychologists, adventurers, etc.) and helped them write their autobiographies. In 2002, he decided that he would rather write best-selling books with "Michael Robotham" as the author, and so it began. He wrote his first psychological thriller, Suspect, and never looked back.
---
Best Michael Robotham Books
---
Where It All Began
I am going to start this article off with one of the best book series by Michael Robotham, which contains his debut novel. The main characters in this series are Joseph O'Loughlin, a benevolent psychiatrist with family troubles, and Vincent Ruiz, a tough homicide detective who likes to drink a little too much. We'll kick things off with the first book, Suspect.
We meet nice and friendly Joe, a forty-two-year-old psychiatrist who appears to be living the life. He has a beautiful wife, a wonderful daughter, and his practice is thriving. But Joe has a secret, one that has him dreading the inevitable loss of his body and mind: Parkinson's disease. Despite all his years of experience helping other people deal with their issues, Joe decides to close himself off and ends up making some bad choices. That's when the police arrive.
The police ask Joe to help them solve the brutal murder of a woman whom they assume to be a prostitute. Joe is horrified to discover that the victim is a woman he used to work with, and they had a history. The detective on the case, Vincent Ruiz, has his suspicions that Joe had something to do with the murder. As time goes on, Joe starts to suspect that one of his patients may be the killer, and he employs some questionable methods in order to find the truth.
Two Is For You
Lost is another one of Michael Robotham's top books, and the second in this series. The story is told from Vincent's perspective, and he has found himself in need of Joe's expertise. Having woken up with no recollection of a firefight, and covered in blood, Vincent has no clue who is trying to kill him. He also has the photo of a missing child in his pocket, the killer of whom Vincent has recently put in jail.
After being accused of faking his amnesia, Vincent has no one else to turn to except psychologist Joe O'Loughlin. Together, they work to resurface Vincent's memory so they can clear Vincent's name. All the while, a cutthroat criminal is claiming that Vincent has something that belongs to him. The problem is, as Vincent's memory returns, he starts to get glimpses of something truly shocking.
At first, I thought it was strange how this second book was told from Vincent's perspective rather than Joe's as he is consistently in all the books in this series, but it made for an interesting turn of events. I really enjoyed these two characters in this series, as they are both so real. They have flaws and sometimes make bad choices, just like everyone else, but I feel like that makes them all the more relatable.
The Rest Of The Best
I won't get into every single book in this series as I know that once you've read the first two, you will be hooked. There are eight of these best books in this Michael Robotham series, which I do recommend you read in order. Shatter, Bleed for Me, The Wreckage, Say You're Sorry, Watching You, Close Your Eyes, and The Other Wife, all feature Joe and Vincent, in some aspect or another.
Either way, this series sees Michael Robotham at his best, and I loved seeing how he grew as an author. It felt like with every novel he became more confident in his writing. Robotham certainly got into the right genre, as each book is more thrilling than the last!
---
Good Or Bad
These three books are ranked as some of Michael Robotham's finest works. Honestly, I think it may just be my personal favourite out of all Michael Robotham's series. It is definitely heavier on the psychological thriller aspect, with the main character being a forensic psychologist. I love TV shows and books centred around forensic psychology and crime, so I tore through this series faster than I would have liked!
Cyrus Haven, the titular character, is a forensic psychologist around whom this Michael Robotham series revolves. In Good Girl, Bad Girl, Cyrus is brought in to determine whether a young girl by the name of Evie Cormac is mentally sound enough to be in charge of her own faculties. You see, Evie has a traumatising backstory. She was found hiding in a secret room in a house where a terrible crime occurred. Not saying a word to anyone about her name, age or where she came from, Evie is not classified as a missing person, nor is she in the DNA database.
Assuming she's between the ages of twelve and fifteen, and given the name she now goes by, Evie has been living for the past six years in a children's home. But now she wants out. And Cyrus Haven is the one to decide whether or not she should be released. Evie is the most fascinating person he has ever met – but equally dangerous. When Cyrus is called to investigate the shocking murder of a high school girl, Cyrus finds himself caught between two young girls that need his help.
A Disturbing History
When She Was Good sees the return of Cyrus Haven and Evie Cormac. You can see Michael Robotham at his best with this novel, as he really dives deep into the history of his characters. I could tell that he truly knows everything about them, even if he doesn't reveal it to us right away. One thing that is revealed, however, is that Evie is running from someone. But who is it?
The deeper Cyrus digs into Evie's history, the more danger he puts her in. Evie is left with no choice but to run, leaving Cyrus to wonder if some secrets should remain hidden, and some monsters should remain anonymous. The more Cyrus discovers about Evie's past, the more disturbing things get. The past is not a pretty place.
This book was mind-blowing, and the crimes were shocking at times. It takes true monsters to do the things that were done in this novel. Robotham writes the story really well, because while certain scenes were quite heavy, it was never too much. It was more thrilling because you just know that somehow there is going to be justice. Or maybe that's just my eternal optimism. Either way, Robotham absolutely did not miss with this one!
Best For Last
Michael Robotham saved the best book for last in this series. Lying Beside You sees Cyrus finding out more about his own dark past. Evie is now working in a bar when she witnesses a woman being abducted. Nobody believes her except Cyrus, who is preoccupied with his own disaster. A man has been murdered and his daughter has gone missing. Are the abducted woman and the missing daughter connected? Cyrus and Evie come together yet again to solve this mystery.
This series is one that will grab you right from the beginning. It is thrilling and terrifying in all the best ways. Packed with suspense that will keep you on the edge of your seat, I highly recommend these books to any true crime fiction lover.
---
It's All Good, Baby
The whole concept of this book is so clever, and Michael Robotham really did the best things with this story. I loved every second of this book! With a unique and interesting storyline, dynamic characters, and dark twists and turns, I was on the edge of my seat the entire time. It's giving The Girl on the Train meets Gone Girl energy. So, if you're a fan of either of those novels then do yourself a favour and read this book.
Agatha is pregnant and working part-time stocking shelves at a grocery store in an upmarket London suburb. She is counting down the days until her baby arrives. Agatha's whole life currently revolves around work, her growing belly, and waiting around hoping her baby daddy will finally call her back. The only solace Agatha gets is reading a popular parenting blog written by Meghan, a classy customer at the store.
Nothing Is What It Seems
To Agatha, Meghan's life seems chic and glamourous. She has two children, a good-looking husband with whom she is happily married, fashionable friends and the popular parenting blog that she writes confessionals on. When Agatha learns that Meghan is pregnant and due in the same month as her, she is giddy because they finally have something in common!
Agatha musters up the courage to talk to Meghan, and what seems to be a casual conversation turns out to be an exchange that will throw Meghan's so-called "perfect" life completely off course. This book is the perfect example of how everything is not what it seems.
---
Everyone Wants To Know
When I read this book, it became pretty obvious to me why this is one of the most popular books by Michael Robotham. The synopsis hooked me immediately, so I was very excited to sit down and start reading. Audie Palmer is the main character of this novel, and he has spent the past ten years in a Texas prison. The crime? A robbery which resulted in seven million dollars missing and four people dead.
Audie pleaded guilty and has spent the past ten years with a target on his back. Suffering beatings, stabbings and threats from fellow inmates, Audie continued to serve out his sentence without complaint. But everyone wants to know: where is the money?
Prison Break
One day before he is to be released from prison, Audie escapes and vanishes. No one can understand why he did it, or where he is. What everyone slowly starts to figure out, is that Audie is not running to save himself. He is running to save someone else. It is revealed that Audie's past is interwoven with his present.
With the FBI, police, powerful figures and gangsters chasing after him, Audie leads them, and us readers, on an extraordinary chase. Robotham writes Audie in such a way that you come to love him, even though he is a criminal. He is the underdog of the story that you can't help but root for. Or is he actually the hero?
---
A Page-Turner
Here we have one of Michael Robotham's latest books, this one having been released in 2021. Philomena "Phil" McCarthy has wanted to be a police officer for as long as she can remember. At twenty-seven, Phil is finally an officer with the London Metropolitan police. Her ambition and desire to help others has only grown.
When Phil responds to a domestic violence call, she finds the victim, a woman by the name of Tempe Brown, trying to protect her abuser. Doing what she has been trained to do, Phil arrests the abuser who, unbeknown to her, is decorated Scotland Yard detective, Darren Goodall.
Things Are Not What They Seem
Phil pursues a case against Darren Goodall, undeterred by the resistance from her colleagues. Phil's job is at risk, and now Tempe Brown has made a point of weaving herself into every aspect of Phil's life. Even her friends and fiancé find Tempe's behaviour intrusive. To make matters more complicated, Phil's estranged father, a powerful man with a criminal empire, has decided to get involved.
With people coming at her from all sides, and a lingering suspicion that Tempe isn't who she appears to be, Phil is putting herself, her marriage, and her career in danger. With compelling characters and a riveting storyline, this is arguably one of the best books by Michael Robotham (if you don't believe me, go check the Goodreads rating).
---
A Cry For Help
Back at work after a murder suspect almost left her crippled, Alisha Barba is a detective just trying to get her life together. She is contacted by an old school friend, Cate Beaumont, who wants to meet up with Alisha at their school reunion. Having fallen out years ago, Alisha suspects that Cate is in trouble, and she's right. Eight months pregnant, Cate wants to confide in Alisha. But before she can, she is run over.
Cate's death brings forward many questions. Was she actually pregnant? Who would want to kill her? Why was the person behind the wheel using a dead man's identity? Alisha has started to uncover a series of horrific and tragic deceptions that may have far-reaching consequences.
A Dangerous Journey
Starting an unofficial investigation and determined to get the bottom of this case, Alisha turns to an old colleague for help. If you have read any of Michael Robotham's other best rated books, you will be familiar with this beloved character. I won't say who it is, you will have to read the book to find that out! Hint: he is also a detective.
This dangerous journey takes Alisha across international waters. From London's East End to the red light district of Amsterdam, Cate's death goes deeper than Alisha realises. Sex trafficking, slavery and exploitation; this book has it all. It is a page-turner with plenty of action!
---
Unforeseen Circumstances
Rounding up this article, we have Bombproof, another one of the best novels by Michael Robotham. Sami Macbeth just wants to play guitar and be in a rock band, but unforeseen circumstances keep getting in the way. For example, Sami was released from prison just over two days ago.
Why was he in prison, you ask? Is Sami a criminal mastermind? Is he a jewel thief? Maybe an explosives expert? The answer is no, none of the above. Sami was just on a train when it blew up, and next thing he knows, he's walking through London's West End with a rucksack and has turned himself in. According to Sami, he is the most wanted terrorist in the country.
Down On His Luck
Sami is either the unluckiest person in the world, or the luckiest. I haven't quite decided yet. All in all, I very much enjoyed this book and I think you will too! Robotham's writing is witty and highly entertaining. The story is fast-paced, you will not be bored for a second. Honestly, if I could write a million book reviews about this Michael Robotham book I would. I loved it that much.
This book was a lot more heart-warming than I anticipated. I also did not expect it to be funny, but there were times that I actually laughed out loud. It is a non-stop adventure, and Sami is one of those characters that is simply unforgettable. I actually think this is my favourite out of all of Michael Robotham's books, so I am not surprised that it is so highly rated.
---
Final Thoughts
Okay friends, that concludes my review of Michael Robotham's best books. I've given you everything, even the order of Michael Robotham's two series of books. You just need to go and get them! You'll start with one and then buy them all. Trust me, that's what happened to me.
Also, fantastic news! Michael Robotham has just released his new book, Lying Beside You. I'm going to start reading it the minute I am done here. What can I say, I like an author that is good what he does, and gets it right every time. Robotham is one amazing crime fiction writer. I look forward to all his new releases, as do millions of others worldwide.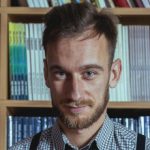 Robert is a science fiction and fantasy geek. (He is also the best looking Ereads writer!) Besides reading and writing, he enjoys sports, cosplay, and good food (don't we all?). Currently works as an accountant (would you believe that?)