Bio
I'm sure that many of the thrill-seeker readers out there know a thing or two about Daniel Silva's novels. He is a best-selling American author who writes thrilling stories, a lot of which happen to be related to some exciting espionage tales that he constantly comes up with.
Daniel received his BA from California State University, Fresno after which he started a graduate program in international relations at San Francisco State University which he left pretty quickly after he was offered a pretty nice deal to work as a journalist at UPI.
Career
Daniel worked as a journalist for a few years, traveling and writing interesting content until he started working on his first novel in 1994 called The Unlikely Spy. Little did he know that this was the thing that would start his new and wonderful career as a novelist after the novel blew up and quickly achieved best-selling status.
After that, Daniel pursued this career choice full-time and has never looked back. You will find out how he achieves the status of being a multiple times New York Times Best-Seller when you have a look at some of his books from our best books by Daniel Silva list.
---
Best Daniel Silva Books
---
Everything You Desire
Here is your chance to find out why almost all of Daniel's books eventually become best-sellers. He writes many exciting stories like the one in this book that have amazing and thrilling adventures going on in them with a lot of action, drama, sometimes a bit of comedy, and romance.
He always comes up with the most memorable characters like he has known them all of his life. They are very impressionable and make you want to read about them more and more.
Gabriel Allon
In The Kill Artist, Silva introduces us to a Gabriel Allon who is an amazing assassin for his country, his mentor, Ari Shamron who had a father who was killed by Arabs, Lev Ahroni, described as the perfect headquarters bureaucrat, a dangerous terrorist who goes by the name of Leila Khalifa, and so many more interesting, unique, and unforgettable characters who will definitely have a lot of influence on the story of the book.
Speaking of the story, it's all about a few events that are in many ways connected between these characters. We mentioned Gabriel Allon, who had a relatively simple job, but as well as a brutal one that wasn't simply for everyone, no matter how simple.
Enemies of Israel
His job is to track down and eliminate all terrorist enemies of Israel. He wasn't the type to complain about this job and intended to keep doing it, but when the job got mixed up with his personal life and his wife and son ended up being in danger from it, he immediately quit that life and devoted himself to a more peaceful career like art restoration which was actually an occupation that Gabriel used as a cover story for his previous assignments.
His mentor, Ari Shamron, who is the head of Israeli intelligence needed Gabriel one more time for his specific set of experience and expertise. Ari has found out about a secret plot from the Palestinians to destroy the peace negotiations in the Middle East and he needed Allon on this mission to destroy that plot and make sure it never happens.
Mastermind
A twist appears when we find out that the mastermind who plotted this, named Tariq, was a lethal part of Gabriel's past and the story gets much more interesting when these two start their battles. They both find themselves in a situation where they absolutely must win as life and death is on the line and they were both powered by personal as well as political motives.
We find that this book tells a brilliantly thought out story that just consumes the reader in the thrill and excitement of it. You get to meet all of these exciting characters take part in an amazing adventure that has a pretty interesting end that you can find out for yourself.
---
Perfect Mix
This wonderful best-seller that just had to be on our list of best books by Daniel Silva is actually based on a pretty real story.
For the sake of making it a bit more exciting, Silva has actually edited the story a little so that he can turn it into one of his famous thriller espionage novels and added a few fictional characters that just swoop the readers of their feet with how exciting they make things.
World War II
He sets the happenings during World War II which was a dangerous and anything but passive and boring time. We meet a few of the characters like Alfred Vicary who is a great historian and close friend to the famous politician, army officer, and writer Winston Churchill.
Knowing the fact that he was injured during World War I while serving as an officer for the Intelligence Corps, Alfred still decides to join the British Intelligence service and immediately gets assigned the job of protecting an important operation called Operation Mullberry.
German Spy
Things get tricky fast as a German spy who goes by the fake name of Catherine Blake actually gets herself close enough to almost learn the secret of this operation. Catherine knows that she is getting very close to revealing the secrets but does not know that Alfred has actually caught on to her fake identity but devised a little double-cross plan and doesn't reveal her true identity immediately.
False Secrets
This is actually a strategy that some of us might have seen in movies where one side learns about a spy within their circle, but instead of capturing them and just avoiding revealing secrets, they actually feed false intelligence to the spy so that they can mess with the enemy's plans and make them think like they know what is really going on. It's the almost exact story in this tale as they do not capture Catherine immediately and start letting her find out false secrets.
Excitement
You will definitely be super excited to find out what happens next in this amazing thriller from Daniel as he sure knows how to bring out the full excitement in his stories. There is much more to find out about this story and many more interesting characters to meet.
---
Harsh Politics
The Mark of the Assassin introduces us, the readers, to another story that involves harsh politics and brutal decisions between enemies. It introduces us to a few more interesting characters who all differ from each other quite a lot.
Witness
We have President James Beckwith who is facing reelection that he believes will lose until he conveniently happens to witness a situation where 250 people die from a plane crash that is believed to be set up by a Palestinian terrorist group called Sword of Gaza.
He uses this as an opportunity to win back the voters after he orders a strike on that terrorist group to act as revenge for his people after which he wins the election quite easily. A nice plan if you ask me.
Michael Osbourne
We then meet a CIA agent called Michael Osbourne who believes that the motives for this situation were very political from the very beginning. A conspiracy starts flowing among the people which gets a bit clearer after everyone witnesses the death of a reporter who was looking into the ties between this President James and a ruthless industrialist by the name of Michael Elliott.
Osbourne becomes a threat to those who can get away with murder which is when Daniel introduces us to a new mysterious character called October. He is an assassin who is hot on Osbourne's trail with the intent of removing him from the equation.
Common History
Things get very interesting when we find out that Osbourne and October actually have a history when years ago October killed Michael's lover and now he faces a similar threat for his pregnant wife.
Overall, this book is the last one on our list about the best books from Daniel Silva but it is definitely not the least. You will find that all of his books provide this similar way of writing from him and many more exciting stories like these.
---
Agent By Night
If you enjoyed the last book from Daniel Silva, 'The Unlikely Spy', then I absolutely recommend you read this one as well. He outdoes himself with this intense thriller, 'The English Assassin', with a story rooted in how Switzerland shamefully profited from WWII by collaborating with Nazi Germany.
Israeli Gabriel Allon is an art restorer by day, but occasionally he is sent on missions as an agent. When he gets summoned to Zurich, Switzerland by a reclusive millionaire banker to restore a painting, he has no idea what he is actually getting into.
High Stakes
When Gabriel arrives in Switzerland, he finds his employer dead at the foot of his Raphael, and he knows immediately that there was foul play. If the murdered millionaire didn't give it away, then the stolen pieces from his secret (and priceless) collection of art pieces would certainly be telling.
When Gabriel's handlers reveal themselves from the shadows, they tell him the truth – that the art collector had stepped out of line and had to be silenced. Gabriel suddenly finds himself thrust into a high-stakes spy game, battling against the rogue assassin that he trained in a game of wits.
Assassins At Work
Expertly crafted and filled to the brim with tension and secrets, Daniel Silva really outdoes himself in this best series about a secret assassin. There are 17 books in this series in total, and I promise you that as soon as you're done this one, you will be reaching for the next! Silva dives into the dirty dealings of the Swiss during WWII which leaves Gabriel's life hanging in the balance.
There is no lack of excitement in this novel, I felt myself holding my breath with each new chapter. It's a thrilling read with plenty of action and twists and turns. The scenes where you see the assassins at work are epic and very well-crafted, while adding plenty of suspense to the story.
---
Reviving The Agent
In this new book from Daniel Silva, we cross paths with our favorite secret agent, Gabriel Allon, again. This time around, Gabriel finds himself in Vatican City, where dark secrets are revealed. But let me go back to the beginning, so you can get an idea of how Gabriel ends up there.
In Munich, there is the assassination of a Jewish scholar. Gabriel is in Venice when he hears the news, and down go the paint brushes. Gabriel leaves immediately, stepping into his role as secret agent. But alas, there is more to the story. At the Vatican, a new pope has just discovered the truth about the church's response to the Holocaust. At the same time, a powerful cardinal is plotting his next move.
Silenced
When Gabriel goes to investigate the Jewish scholars murder, he discovers that the man had been commissioned to write a book, one that would be filled with scandalous revelations about the Holocaust that could cause a massive uprising. It is no wonder that someone wanted to silence him.
Gabriel has no idea what he is getting into, but the intelligence agency has sent him to find out what is going on. What is revealed is the extreme corruption within the Vatican. And the Jewish scholar is not going to be the only death that Gabriel will come across.
Edge Of Your Seat
This is a really entertaining spy thriller, and one that will keep you on the edge of your seat. With each book we learn more about Gabriel Allon, peeling the back the layers to discover who the man inside is. The story is fast paced and has some great characters!
If you are a fan of the 'Da Vinci Code' by Dan Brown, then this is definitely a book you will want to add to your reading list! It gives the same energy. Of course, as we can always expect with any of Daniel Silva's best books, the story is packed with action too.
---
Familiar Faces
Here we have the latest book that I have read in this Daniel Silva series – clearly, I still have a way to go. We're still with Gabriel Allon, and this time he is being sent off to Vienna to uncover the truth behind a bombing which caused grave injuries to an old friend of his.
While in Vienna, Gabriel discovers something unexpected; something that will turn his whole world upside down. Gabriel meets an elderly holocaust survivor, but his face is familiar, one that haunts Gabriel's dreams. It turns out that this man is actually a Nazi war criminal named Erich Radek.
Hidden Identity
It doesn't take long for Radek to end up dead, which sees Gabriel suspect that the bombing and the murder are somehow connected. Was someone trying to keep Radek's true identity from being exposed?
While Gabriel travels the world trying to uncover the truth – and getting help from some friends along the way – he learns more about his own mother, a Holocaust survivor herself, who has never been very open with Gabriel about her experiences.
A Personal Matter
This is obviously a very personal case for Gabriel, and he is going to do everything he can to make sure he finds the people responsible. All of this comes with a load of action and a dramatic climax – but if you want to know how it ends, you'll just have to give it a read!
What I love about this series from Daniel Silva is that you don't need to read the books in order. They are connected but you can pick any one and read it as a standalone. The more you read, the more you discover the background of certain feature characters, which makes it more fun!
---
Into The Crosshairs
This is another best book series from Daniel Silva, but one featuring a different main character by the name of Michael Osbourne. 'The Marching Band' is the second book in the series and kicks off with three savage acts of terrorism. The Good Friday peace is shattered by these acts and Northern Ireland is thrown back into the depths of conflict.
Retired CIA agent, Michael Osbourne, finds himself drawn back into the thick of things when his father-in-law is nominated as the new American ambassador to London.
Man Behind The Alias
What Michael discovers is that his father-in-law is targeted for execution – and he obviously cannot let that happen. This is how Michael finds himself (once again) caught in the line of fire.
And who is his opponent, you ask? Well, it's only the most notorious killer the world has ever seen: the ruthless and merciless assassin known only as October. Michael certainly has his work cut out for him. To make matters worse, no one believes Michael about October's true identity, believing the man Michael is referring to to be dead.
A True Spy
The action and suspense kick off from the very first page, so you best buckle in when reading this book. Silva holds no punches (and neither does Michael) and gets straight into the thick of it. It's your typical spy novel and a good and easy read, so if you're a fan of action thrillers then I would definitely recommend it.
The books ending has a real twist, one that you don't see coming. It leaves readers wondering whether Michael will finally be able to retire for real. For this series, I do recommend that you read the preceding books, as the story follows on from those, and the identity behind the villain won't make sense otherwise.
---
There's More
Daniel Silva is definitely an author who can create some thrilling espionage novels that are filled with a little bit of everything like action, romance, drama, mystery, and much more. These are our top picks for the best books by Daniel Silva, but you can feel free to check out some of his other amazing work like Moscow Rules, The English Girl, or some of his newer stuff such as The New Girl, and many more thrilling books from him that are sure to offer you a nice way to relax and enjoy some thrilling and exciting stories.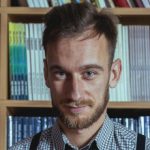 Robert is a science fiction and fantasy geek. (He is also the best looking Ereads writer!) Besides reading and writing, he enjoys sports, cosplay, and good food (don't we all?). Currently works as an accountant (would you believe that?)