Great Scot
I hold this author close to my heart as she was a born and raised Glaswegian and I myself have Scottish roots out of Glasgow. If you haven't heard of Helen MacInnes before, that's okay. I do understand that, considering she passed away in 1985 before I was even born. So, let me introduce you to this great author.
MacInnes was born in 1907 in Glasgow, Scotland, and went to study at the University of Glasgow, where she studied French and German. She was working as a librarian when she met her husband, Gilbert Highet, who was a known classics scholar at the time. The couple married and moved to New York City in 1937.
Long-lasting Career
MacInnes got her start in writing by collaborating with her husband to translate German literature. The money from this is what funded their summer trips across Europe, visiting places that MacInnes later used in her books. Her writing career really started when the couple settled in the U.S., although she had ideas for her books for many years already.
Over the course of forty-five years, Helen MacInnes wrote twenty-one of the best espionage thriller novels. She has even had four of them made into films, which is always exciting. Helen MacInnes's first book is arguably still her best work to date, and that is Above Suspicion. On that note, let's get into her ten best books!
---
Best Helen MacInnes Books
---
Undercover Operations
The first Helen MacInnes book that you will want to add to your reading list is Assignment in Brittany. The premise of this book is interesting, and I wasn't entirely sure how MacInnes was going to pull off such an unlikely story. She proved me wrong with her creativity and how well-written this book was.
This is essentially a spy story where the main character, an Englishman named Martin Hearne, has to go undercover and impersonate a Frenchman. From the moment Hearne becomes Bertrand Corlay, he has to speak and think in French. You know, just your typical spy things. So, how did this all come about?
Doppelgängers
After a WWII battle, an English soldier notices an injured Bertrand who is the spitting image of an active English spy. Hearne then devotes a lot of time to interviewing Bertrand, who will likely spend the rest of his life in the hospital, and learns every detail he can about his life and the small village of Brittany. Hearne is then parachuted in and is to report on any Nazi activity in the area.
Everything about this book is just amazing: the setting, the characters, and the story itself. There is even a nice romantic subplot. MacInnes made sure not to leave out any of the gritty details, while also avoiding overused clichés and cheap thrills. I would highly recommend this fast-paced spy thriller!
---
Deep In The Lake
During the aftermath of WWII, a Nazi lieutenant tells British agent Richard Bryant about a box. This box contains valuable Nazi secrets and was supposedly hidden in a remote lake in the Austrian Alps during the war. Not many people know about its existence, and Bryant knows that there are still hidden Nazi agents watching over it.
Bryant has figured out where the box is, and he decides to make his move. He's confident he can sneak the box out of the lake without anyone noticing. What Bryant doesn't realize is that uncovering these secrets will have far-reaching consequences and lead to violent reactions and many deaths.
Spies And Lies
Bill Mathison, a New York attorney, has traveled to Salzburg and is looking for a missing colleague. Before he realizes it, Mathison is drawn into the dark world of international espionage. He never asked to be part of this, but he is in it now and there's no turning back. One can only hope that Mathison chooses the right people to trust amidst all the chaos.
This book by Helen MacInnes is a top-notch spy thriller! It might seem a little complicated at the beginning with all the characters, but each one plays such a vital role in the story, and it all comes together the more you read. The book starts off slow, but once it gets going it will completely suck you in!
---
A Working Vacation
It can be argued that Above Suspicion is Helen MacInnes's most popular book. As mentioned earlier, it is also the first book she published. The scene is set in the summer of 1939. Richard Myles, a young Oxford don, and his wife Frances are getting ready for their yearly vacation on the continent.
Their vacation might be a bit different this time around because a Foreign Officer friend of Richard's has asked him if they would agree to serve as messengers. They need to get messages to a man involved in anti-Nazi espionage and rescue work. The problem is, this man seems to have gone missing.
Under The Radar
Neither Richard nor Frances have any qualifications to be doing this sort of thing. But what they do have is Richard's impeccable memory and the fact that they look like nothing more than an innocent couple going on vacation. Their travels take them across a continent that is on the brink of war, and headfirst into danger.
There is a lot of spy craft and mystery in this novel, which is what Helen MacInnes is the best at writing about. I enjoyed reading it, especially knowing that she wrote it around the time when the Nazi regime was really kicking off. This is an excellent book that I could not recommend enough and was even made into a movie in 1943!
---
Art Of War
Here we have one of the best book series by Helen MacInnes. There are three books in total, the first one being called Prelude to Terror. Colin Grant, an American art expert, has been sent to Vienna by a Texas millionaire to buy a painting. Colin's instructions are to get the piece "at any cost", but to keep the employer's name under wraps.
What starts off as a simple task turns into a nightmare for Colin, as he finds himself dragged into a conspiracy to unleash international terrorism. The second book is The Hidden Target and follows Nina O'Connell, who is on the trip of a lifetime traveling around the world. The last person she expects to bump into is her old flame, Robert Renwick.
On The List
Renwick, an ex-army major who worked with NATO is not in Amsterdam by chance. He is hunting down two terrorists who are responsible for multiple bombings and murders. Now, Renwick has to keep Nina safe as well. In Cloak of Darkness, the third book, an ex-CIA agent is handed a list of names in a London pub. The message that was passed? Deadly…
This Helen MacInnes series is the best pick for any fans of spy thrillers because she is the queen of them! They're all excellent reads and fast-paced, but you will be guessing right up until the very end. What's nice is that while the characters may feature in all three books, you don't have to read them in order!
---
Undercover Agent
Set in Washington during the Cold War, the Russians have planted an agent. For the better part of a decade, he has quietly worked his way into society and the government. A patient and dedicated man, he has the respect of many. This is a story where we see the amateurs as the villains and the professionals as the heroes.
There is a team of British and French agents who are tasked with foiling any further Russian intervention. The problem is, there is a Russian spy right under their noses – but they have to figure out who it is. It is no easy feat trying to uncover who this agent is.
Behind The Scenes Of The Spy Trade
This story will take you from the United States to France, keeping you guessing as to who is a spy and who isn't. You start to question whether secrets should remain under wraps, or whether the rest of society should know about them. It's all about how the Russians are trying to spread misinformation about the U.S.
This highly-ranked Helen MacInnes book is a slow burner. There is a lot of action that takes place off-screen, but there is no shortage of suspense. MacInnes spares no detail and really dives into the tradecraft of spies – and how they will do anything to prevent their cover from being blown.
---
Unlikely Duo
If you're looking for the perfect game of espionage, then look no further than this best book by Helen MacInnes. Bill Fenner is an ex-operative, working as a drama critic. We know that he is also an ex-journalist and was married to a woman who turned out to be a Soviet spy.
He is traveling from New York to Paris, presumably for work, when an airport mix-up with raincoats causes all chaos to be let loose. What Fenner finds in the pocket of another person's raincoat is a huge surprise. Enter Claire Connor, a woman who is more than she seems, and we have a firecracker duo on our hands.
Race Against Time
It's difficult to review a book like this because the plot is quite convoluted, and I don't want to give anything away. What I can say is that Fenner and Connor become the two main players in a plot to stop the Soviets from creating ripples between the NATO allies. What Fenner thought was a vacation has turned into a deadly game.
The action is non-stop, and the main characters are constantly trying to outsmart the enemy. They are running against the clock with an intense countdown to a deadline. I also have to say that Paris and Venice are the perfect backdrops for this story. You definitely do not want to miss out on this best-rated Helen MacInnes book!
---
An Unexpected Series Of Events
Setting off for Sicily and Greece for a magazine assignment, Kenneth Strang, an architect, is looking forward to this fascinating trip. However, the problems start before his ship has even left New York. His voyage is now surrounded by sinister omens, as one mysterious event after another happens while at sea.
Upon his arrival in Europe, Kenneth has a series of perplexing encounters, which leave him feeling even more uneasy. When a colleague disappears abruptly, this uneasy feeling turns into all-out fear – Kenneth can sense the danger in the air. He is going to be dragged into the action – whether he likes it or not. His only choice now is to survive.
Dangerous Conspiracies
It's not long before Kenneth joins in the struggle against an enormous conspiracy, and one that is absolutely terrifying. Its repercussions will have an effect on everyone the world over. Kenneth and the photographer with him on the assignment, the beautiful Cecilia Hilliard, are in grave danger.
You need only read the reviews of the Helen MacInnes book and you will see that people love these two main characters together. They are both great characters on their own, but I really enjoyed how they worked together. There are plenty of twists and turns throughout this story and also some terrific action scenes are thrown in. You won't want to miss out on this one!
---
The Invasion
The year is 1939 and Sheila Matthews, a young British woman, is on holiday in Poland visiting friends. She is eager to explore this new and exciting place. The war has just broken out and Sheila has the means to leave, however, she decides to stay to help her friends get through the Siege of Warsaw.
When Sheila discovers that the father she never knew was a Polish spy killed during WWI, she realizes that she wants to stay and help fight for Poland's freedom. The Resistance leaders knew her father, but they don't want to put Sheila in any danger. This all changes when the Germans take an interest in her.
Fighting Back
The Germans mistake Sheila for a Nazi spy, and they insist she helps them. With this newfound interest in Sheila, the Resistance leaders realize that she may just be an asset after all. Trekking through the Polish countryside and working with the Resistance, Sheila takes this opportunity to fight for the country she has come to love.
One of Helen MacInnes' best-selling books, this one is truly a journey. It was amazing to learn so much about the German invasion of Poland, things that you don't necessarily get taught in school. The actual invasion in the story is harrowing to read, and I cannot imagine living through that. But the interesting characters and compelling tale will keep you hooked until the very end.
---
Escaping
During the Cold War, Irina Kusak is smuggled out of Czechoslovakia, seeking out her Nobel Prize-winning father in Austria. A renowned writer, Irina's father left her many years before, but she wants to be with him. She is being helped by a group of amateurs and they could be caught at any second.
Going from Vienna to Switzerland with Czech spies hot on their tail and leaving no witnesses behind, this group is starting to suspect that they may have a mole in their midst. You see, the reason why these Czech spies are so intent on catching Irina is that she has something that they want.
Traitor
Irina holds her father's old notebooks that he had hidden away years ago. What is written in these books would bring down many of the high-ranking members of the Czech government. The race is on, and Irina doesn't know if she is going to make it out alive, especially if her moves are being leaked by a traitor in her group.
The best part of this Helen MacInnes book is the chase. The plot is a bit convoluted, but the chase is very straightforward and the main action in the story. I especially enjoyed the more "amateur" spy work done here, as it felt like I was figuring it out with the rest of them. There is a load of tension throughout this story, keeping you on the edge of your seat!
---
Drawn In
To end off all of the best books by Helen MacInnes, we have Ride a Pale Horse, which was her final work. This one is also set in Czechoslovakia, except this time we are following the beautiful journalist, Karen Cornell. She is on assignment in Czechoslovakia, agreeing to help a would-be defector.
All Karen has to do is get top-secret documents to Washington. Instead, Karen is drawn into a shocking web of terrorism, blackmail, espionage, and assassinations. When there is an attempt on her life, Karen has to wonder what is actually going on. Are the Russians trying to stop her from helping the defector, or is there something more?
Who Do You Trust?
Enter Peter Briscoe, a CIA operative who is tasked with finding out who the mole is in his organization. The problem is, too many people have infiltrated the system, which makes it more difficult to figure out who the bad guys are. On top of this, Briscoe also has to protect the beautiful journalist who has gotten herself mixed up in all kinds of trouble.
Every single chapter of this book is filled with suspense. You're constantly second-guessing the characters, wondering who the traitor could possibly be, while also trying to figure out who is trying to kill Karen and why. There is also some romance weaved in, which was nice. All in all, a solid spy novel!
---
Final Thoughts
Well, there you have it. I have just given you a breakdown of all the best novels by Helen MacInnes. There are more than enough spy and espionage thrillers here to keep you busy for a good while! And where better to turn to than the woman who is the honorary queen of spy books?
I hope I have reignited the love for this author because she is truly a fantastic writer and deserves to be enjoyed by many more generations. You would be hard-pressed to find a Helen MacInnes book that you don't enjoy. Don't forget she has plenty more novels, such as North from Rome, The Double Image, and Message From Malaga. Make sure to give them a read, too!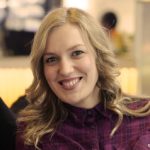 Alissa is an avid reader, blogger, and wannabe writer. (She's a much better cook than a writer actually). Alissa is married, has one human, one feline, and two canine kids. She always looks a mess and never meets a deadline.