The Protege
Andrew Gross is one of the names to know when it comes to 21st-century thriller writers. In his short solo writing career, he's written several New York Times best sellers and his books have sold millions of copies around the world. Gross is famous for his fast-paced plots, well-realized characters, and high-stakes suspense. Anyone doubting his credentials should know he was once the protege to and writing partner of the master of suspense himself, James Patterson.
Background
Gross was born in New York in 1952 and grew up in the Bronx. He spent his early life there before attending Middlebury College in Vermont where he studied business. From there he spent the next few decades working in sportswear before taking the plunge and pursuing a writing career in 1995. He first co-authored a handful of successful books with James Patterson before releasing his first solo-debut, The Blue Zone, in 2007.
---
Best Andrew Gross Books
---
The Physicist
Widely seen as the best book by Andrew Gross, The One Man is a piece of historical fiction set during WW2. Like countless others before him a physics professor, Alfred Mendl, is torn from his family and sent to the men's camp at Auschwitz. The Nazis then burn all his research and everything he had worked so hard for; his life's work, is gone in a moment.
The Allies soon discover that Mendl is a nuclear physicist and that within his mind, he holds the secret to completing the Manhattan Project. Desperate to get their hands on Mendl's secrets, the Allies decide to send someone in to break Mendl and his secrets out.
Perfect for the Job
The Allies decide to send in Nathan Blum. He has limited field experience, but he speaks fluent German and Polish. Moreover, he has a score to settle after managing to escape from the Jewish ghetto early in the war. He's given 48 hours to get into Auschwitz, rescue the professor, and get out.
It's easy to see why this is so often called the best Andrew Gross book. Blum's time at Auschwitz frequently left me breathless. The tension is palpable as our hero is constantly surrounded by brutality and death. Blum is an easy-to-root-for but imperfect hero and it hurts to watch him have to face the horrors at Auschwitz.
---
The Unlucky Surgeon
The best-selling Andrew Gross books tend to be his works of historical fiction, but he's also made a name for himself writing mystery thrillers. Of these, my favorite is 15 Seconds. It follows Henry Steadman, a successful Florida-based plastic surgeon as his is plunged into violent chaos.
Steadman is heading to a conference when he is pulled over by the police. Things escalate when Steadman is yanked from his car, handcuffed, and arrested. Soon Steadman is surrounded by police and things look grim for him. They only get worse when the policeman who first stopped him is shot dead in his car. The suspect? Henry Steadman.
Framed
From here Steadman is hurled head-first into a conspiracy that keeps the reader guessing. Soon one of his friends turns up dead and Steadman realizes someone's trying their best to frame him. Unable to go to the police for help, Steadman realizes the only person who can clear his name, is him.
The strongest part of the book is Steadman, an every-man hero who is always easy to cheer for and Gross does an excellent job of putting us in his shoes. While the plot isn't always terribly realistic and has its fair share of holes, the story is excellent and the pacing exhilarating (a hallmark of the best Andrew Gross books). If you don't stop to overthink things, 15 seconds is impossible to put down.
---
The Detective
For those looking for an Andrew Gross book series, the best choice is his Ty Hauck collection of stories. The series is a set of four stories that all follow the same protagonist, Ty Hauck. Hauck is a talented detective with a knack for getting himself into trouble.
The books all follow a similar formula. Something terrible happens, normally a seemingly straightforward death, and Hauck is brought in by someone close to the victim to investigate. During his investigation, Hauck uncovers political corruption, international conspiracies, and shadowy criminal organizations.
Character Driven
What sets these books apart from similar novels is the author's excellent focus on character. He spends a lot of time fleshing out his leading detective and the people around him, making sure Hauck never becomes a cliche. One of the ways he does this is by making Hauck evolve over time. As the series goes on Hauck is affected by what he undercovers, shaping his life choices. This means these Andrew Gross books are best read in order if you want to get the most from Hauck's character arc.
The novels are a great blend of the mystery and thriller genres. The mysteries and conspiracies that Huack unravels are interesting and keep us guessing while the pacing is kept tight by an abundance of action and romance.
---
Different Paths
The best Andrew Gross books tend to have everyman heroes who are easy to relate to. Button Man is one of these. This historical thriller is a story all about brothers who took different paths.
Morris and Sol Rabinowitz, the two older brothers, did things the right way. Morris got a job at a factory and worked his way up until he was running things and Sol trained to be an accountant. The youngest brother, Harry, took a different path. Tempted by the money and glamor of mob life he joined the ranks of the mobster Louis Buchalter.
Family Saga
When the mob set their sets on the union workers that work in Morris and Sol's factory the family is torn apart. Neither side is willing to back down and with the mob now involved in this family dispute, bloodshed is guaranteed.
Part high-stakes historical thriller, part family saga, I found Button Man impossible to put down. This is partly due to the excellent job Gross does in bringing 1920s and 1930s New York to life and partly because the family drama is so engrossing. Apparently, the story is partly based on Andrew Gross's actual family history, and it shows. The story is so engrossing because the characters feel real, and the stakes feel personal. The book deserves its spot as one of the best rated Andrew Gross books.
---
The Resistance Fighter
In The Saboteur Gross returns to the setting of WW2 to tell the story of Kurt Nordstrum, an engineer and member of the Norwegian resistance. Early in the novel Nordstrum and his resistance cell are stuck by tragedy. Rather than giving up however, Nordstrum is driven to sign up for a certain-death mission to disrupt the Nazi's nuclear plans in Norway.
Not a usual spy thriller. In The Saboteur the enemy isn't just the Nazis but nature itself. When Nordstrum and his men parachute into the Norwegian wilds they must brave fierce mountain storms, brutal conditions, and a heavily guarded Nazi complex.
A True Story
What makes the book so different to other books by Gross is that it's based on a true story. Certain names have been changed and events added but the book feels well-researched. Rather than just fighting the cartoonishly evil Nazis Nordstrum must face another very dangerous and real threat, collaborators.
The Saboteur is one of my top Andrew gross books. His attention to historical detail is remarkable and his portrayal of the Nazis and their Norwegian occupation is both chilling and fascinating. Fans of historical fiction and thrillers can't go wrong with this one.
---
Debut Novel
The Andrew Gross booklist has grown quickly, and it all began with his debut solo novel, The Blue Zone. The Blue Zone is a classic Andrew Gross mystery crime thriller that follows a normal person as they are dragged into a murky criminal conspiracy.
This time the protagonist is Kate Raab. Raab leads an almost idyllic life, she has a boyfriend who loves her, a job she enjoys, and a loving family. Then, seemingly out of the blue, her beloved father is arrested. His only option is to testify against his accomplices and place his family in the Witness protection Program.
The Disappearance
Witness Protection isn't all it's cracked up to be. A year later Kate's father has disappeared and someone else close to Kate has been found dead. Kate is left unsure who she can trust and as things go from bad to worse she takes it upon herself to find her father and discover what's really going on.
Andrew Gross book reviews tend to agree on one thing. He writes great, real-feeling protagonists. The Blue Zone is no different. The novel's main mystery is intriguing, and the plot is both tense and chilling but it's the characterization of Kate that really holds it all together.
---
An Average Mom
In No Way Back Gross continues his trend of writing about normal people being dragged into grand conspiracies. This time it's Wendy Gould, an average soccer mom, who after a chance meeting with a stranger in a hotel winds up being the only witness to a shocking murder.
She must join forces with Nanny Lauritzia Velez, another woman who knows too much, against a shadowy network of dangerous men who would like nothing more than to see the two women dead, and their secrets buried.
Loyalty and Trust
No Way Back is very similar to some of the best Books by Andrew. Like many of his other books, it stars a flawed and relatable protagonist who's easy to root for. It also has excellent pacing and action scenes that are well-choreographed and intense.
Like many of his other books it also revolves heavily round the themes of family, loyalty and trust. It doesn't quite reach the heights of some of his other books due to some plot points that fail to land but overall, No Way Back is another fun read by Gross.
---
The Cult
One of the best things about starting a new book by Andrew Gross is that while some elements always stay the same, he always throws something new in to keep things fresh. This time Gross leaves his usual criminal conspiracies behind to delve into something much darker, the world of cult worship.
Eyes Wide Open follows the story of Jay Erlich, a successful New York Doctor who is called back to his hometown after the body of his nephew is found at the bottom of a cliff. Everyone presumes it's just another tragic suicide, but Jay isn't convinced. Did his nephew really kill himself or was someone else to blame?
Personal Loss
Jay knows that his brother, Charlie, once belonged to a Manson family-like cult. He left the cult after lives were lost and left it all behind him. But what about the rest of the cult? Upon returning home to help his brother grieve Jay soon begins to suspect that his nephew's death is tied to a cult leader who was imprisoned years ago.
Eyes Wide Open has the same great pacing and action set pieces that other Andrew Gross books do. But for my money what makes this one of the best Andrew Gross novels is how personal it all feels. In the preface, Gross admits that he drew from two tragic real-life experiences in writing the more disturbing parts of the book and it really shows. Eyes Wide Open is an entertaining read but it is much darker and troubling than some of his other works.
---
A Stupid Mistake
The best novels by Andrew Gross often follow a similar format, following a likeable protagonist dragged into a mess not of their own making. I'm happy to say that in Everything to Lose, Gross turns this familiar formula upside down.
This time our protagonist is pulled into a murderous conspiracy after she makes one foolish but well-meaning mistake. One day down on her luck single mother Hilary Blum is driving home when the car in front of her drives straight into a tree. She runs out to help but finds the driver dead and a sack with over half a million dollars in it next to him.
Hard Times
In a moment Hilary goes from a hardworking and honest member of society to a thief who has just stolen a fortune from a dead man. Of course, there are consequences. People want that money back and the once innocent Hilary is dragged into a criminal coverup with a powerful figure at its center who will do anything to stop the truth from coming out.
The protagonists of the most popular Andrew Gross novels always feel like real people first, no matter what craziness they find themselves dealing with. This is true for Hilary. She might have made a foolish mistake, but Gross does an excellent job of making us understand why she did it. The book is an excellent exploration of how bad luck and tragedy can drive otherwise good people to make desperate decisions.
---
Traitors
The latest book by Andrew Gross is The Fifth Column, another piece of World War 2 historical fiction. This time rather than focusing on the action In Europe, Gross brings his story to the U.S. and the blight of the Fifth Column, Nazi sympathizers within the U.S. who secretly aided the Nazis during the war.
The story follows the perpetually out-of-luck Charles Mossman. He's sitting in a bar in Hell's Kitchen mourning the loss of both his job and his marriage when a group of thugs walk in draped in Nazi flags. They're blood is up after attending a hate-filled rally down the street and they pick a fight with Mossman. One thing leads to another and after a fight breaks out Mossman lands up in prison.
Unlikely Enemies
Two years go by, and America still hasn't joined the war. Mossman gets out of jail to find his wife and daughter have moved to Yorkville, a German-speaking part of the city where people vocally support Hitler. The Bauer's, a kindly old Swiss couple, have taken Mossman's family under their wing but Mossman suspects something is up. As he probes into who the Bauers really are he uncovers a Fifth Column conspiracy right on his wife's doorstep.
I think the Fifth Column might just be one of the best historical novels by Andrew Gross. There are lots of spy books set during WW2 but precious few deal with what was going on back home in the U.S. Even fewer deal with the troubling topic of Nazi sympathizers in Allied nations. This all makes the Fifth Column one of the more interesting WW2 thrillers out there.
---
Final Thoughts
It's a difficult task to choose just the best Andrew Gross novel. The author excels at writing exciting thrillers with tight pacing and likable but flawed characters. If the Andrew Gross books were ranked, I think his historical works of fiction would come out on top.
The level of historical detail he goes into is immense and adds a level of authenticity to his works that other authors lack. He's also willing to write about certain difficult aspects of history that other authors dare not. This gives his novels something that some of his other books don't quite have. Still, you really can't go wrong with any thriller by Andrew Moss.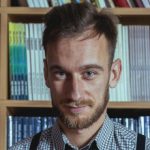 Robert is a science fiction and fantasy geek. (He is also the best looking Ereads writer!) Besides reading and writing, he enjoys sports, cosplay, and good food (don't we all?). Currently works as an accountant (would you believe that?)