One of the Most Renowned
Peter Swanson is one of the most renowned psychological thriller writers of our time. He was highly appraised for a number of books with "The Kind Worth Killing" and "Her Every Fear" taking the deal, both of which we will go over in this article. He was born in Massachusetts on May 1968 and he still lives in his home state with his wife and cat.
Swanson took graduate programs from both Trinity College of the University of Massachusetts and Emerson College. He successfully completed both of these courses and picked up writing shortly after. He wrote fiction for about ten years, solely for his own amusement. After that, an agent would read one of his short stories online and "The Girl With a Clock for a Heart" would be the debut of his career in 2014.
---
Best Peter Swanson Books
---
Launched His Career Through The Roof
The Kind Worth Killing is definitely a book worth including in this Peter Swanson book list. Not only is it one of his most critically acclaimed novels, but it is also one of the best selling Peter Swanson books out there. In fact, this piece is so popular that I would bet at least half of you have seen it in a bookstore. Published in 2015, it was the author's second novel and it launched his career through the roof.
So, what is this supposed gem of a book all about? It is a psychological thriller with heavy mystery and crime elements which also earned this piece the "…contender for crime fiction's best first novel of 2014" review from the Washington Post. What more do I have to say? Should I also mention that this book contains delicately planned deceptions, dark themes of accidental murder, and some other nasty stuff?
One Too Many Martinis
The story kicks off with Ted Severson meeting the gorgeous Lily Kintner on a night flight that is taking them from London to Boston. They share some martinis and after that, they share some more martinis. They soon enough begin to play a game of truth, each question stripping them of a very personal detail about who they are. Ted does not hold back from talking about his failed marriage and definitely cheating wife.
Be it the martini coursing through his veins or the jiggly legs he is getting because of Lily, Ted cracks a light-hearted and not very thought-out joke about killing his wife if he wanted to. And just as things look like they can not get any weirder, Lily utters out "I'd like to help." without batting an eye. The setting quickly changes from casual flight banter to a dark and grim conversation as we understand she is not joking.
A Secret Kept
Arriving at their destination, Boston, the couple indulges themselves in a bond-strengthening exercise of planning out the murder of Ted's wife Miranda. In their eyes, Miranda is no more than a cheating and lying skunk. As can be easily predicted, the two maniacs get along very well with each other and they seem to be enjoying themselves quite a lot during the planning process. However, there is still a secret between them.
No matter how much fun they are having, Lily keeps herself from sharing too much about her past. Particularly the parts in which she has been a serial killer since the days of her youth. Not so coincidentally, this will prove to be one of the biggest challenges that Ted will have to face when fate forces the couple against each other. A thrilling adventure and definitely one of the best Peter Swanson books.
---
Make or Break Point
And for the second place in our Peter Swanson books ranked article, I will introduce you to one of the most popular Peter Swanson books titled Before She Knew Him. This piece was published in 2019 and I would consider it to be one of the most important works of the author's career. Every writer goes through make or break points in their career and for Peter Swanson, Before She Knew Him is one of them.
It tells us the story of Hen -short for Henrietta- and her husband Lloyd's experience of moving into a new neighborhood. The neighborhood in question is located just out of Boston city of Massachusetts and as far as the couple is concerned, is neat. On the other hand, Hen also has a job as an illustrator at a nearby studio and she recently discovered the "just right" meds to help control her bipolar disorder.
Reminder From The Past
All in all, everything seems to go pretty swell for Hen and her husband at the start of the book. However, this air of peace and prosperity is disturbed when they decide to get to know their neighborhood a little and visit the house next door. While the visit looks to be ordinary from the outside, Hen is riddled with a lot of questions when she sees a particular sports trophy shining away.
She recognizes the trophy from a murder case that she first read a while ago. At first, she was obsessed with the case and would talk about it for extensive periods. She dropped this habit since then but she was still fascinated by it. And, after all, there it was. The missing sports trophy from a murder that took place two years ago was standing on the office shelf of her next-door neighbor.
Justice and Abuse
I quickly want to clarify that this story does not revolve around a mystery. What happened in the past is crystal clear, the clues are simply too in-place to leave any room for doubt. Instead, it is a book of suspense. In fact, I would say it is the best suspense book by Peter Swanson. There is a constant mental struggle going on between Hen and the neighbor Matthew, both against each other and by themselves.
There are also very subtle but decent psychological themes throughout the book. The whole story can be summed up as a conflict of justice and abuse if you really want to look at it from that angle. If you do not, that is okay too. Before She Knew Him is brilliant in so many ways and I would say you are sure to find an angle that you will like. It easily takes its place among the best novels by Peter Swanson.
---
An Exciting Plot
Almost halfway through with our Peter Swanson book reviews, we will now take a look at one of the best rated Peter Swanson books titled Eight Perfect Murders. I had more interest in this book than I had in all of the other works by the author before I even picked it up. Because first of all, I love flashy titles like this and second of all, it is practically impossible to not get excited when you learn about the plot.
Eight Perfect Murders is the story of a bookseller. He is an honest and well-meaning man but at the start of the book, he is in the middle of an FBI investigation concerning multiple murders. Because the one thing these murders have in common is that they are from the bookseller's list of fiction's most ingenious murders. Now you tell me, is there any way for a book with a plot this clever to not get you excited?
Tips From Geniuses
As you can guess from the book's title, the bookseller Malcolm Kershaw's list was Eight Perfect Murders. He went through the works of the greatest mystery writers and choose eight cases that he thought were impossible to crack from an outsider's perspective. The list included stories like A. B. B. Murders by Agatha Christie and The Drowner by John D. Macdonalds, books written by literary geniuses.
Malcolm is more than surprised when his Old Devils Bookstore is suddenly visited by an FBI agent coming through the snow outside. Malcolm is a man who reads books at his home every night so he is not really a suspect but the agent is still hopeful that he might get a clue or two from the creator of the list. Unbeknownst to these men though, the killer is also closely monitoring the old bookseller and he can not afford a setback.
Boring Made Interesting
Just like that, Malcolm finds himself in a situation that he is neither ready nor willing. Riddled with stress, he decides the best way to deal with his situation is to be a part of it. He starts looking into the case and dedicates a lot of time to understanding it. He gets so paranoid that he starts seeing everyone as a suspect. However, it only gets worse when he realizes that the FBI investigation itself is riddled with death.
This one of the best books by Peter Swanson makes an excellent example of how one can write a mystery book with an "ordinary" protagonist.Even though most of us would die of boredom if we spent a day like Malcolm, his every move is made intriguing and risky by the author. I also really like the choice of setting, it fits the story very well but it does not take any attention away.
---
Suspense Created With Emotion
I have briefly mentioned Her Every Fear above but I assure you that it is a book worth mentioning. It is one of the top rated books by Peter Swanson and it is one of the two most influential books of his career. There is good reason for these titles too, the author steers clear of using shock as the main element of thrill and he creates a suspense filled environment by the use of intense emotions instead.
The protagonist of this story is Kate Priddy. She had always experienced high neuroticism and would regularly go through mild anxiety attacks. When her ex-boyfriend kidnapped her and almost left her for dead, her anxiety got even worse. Not only did she start to experience more anxiety in her daily life, but the anxiety attacks that she used to have turned into life-ruining panic attacks.
An Opportunity For a Better Life
At the start of the story, Kate who is living in London and taking art studies gets an offer from a distant cousin living in Boston. The offer of her cousin Corbin Dell is that they swap apartments for a little while, just for the heck of it. Hoping that some time away from her usual surroundings can help her clean her mind, Kate agrees. She sees Boston as an opportunity to recover from her current state.
Tragedy follows her though. Just before she moved into her new apartment, a young woman named Audrey Marshall who was living just next door had been murdered. This is enough to freak out any of us on its own but there is more, the police investigating the scene come knocking on Kate's door and start asking questions to her about her cousin Corbin.
A Conflicting Situation
The terrified Kate takes matters into her own hand out of hope for an explanation. She comes across a handsome man named Alan who claims to have seen his brother. He lives just across the apartment and he saw Corbin come and go into Audrey's place a handful of times. This further confuses our protagonist as Corbin denied having known her.
Things escalate to a new height when Audrey's ex-boyfriend comes to Kate for help and blames her cousin for the murder. Just before he left for London, no less. Still, she can calm down a bit after talking with her cousin who assures her that he has no involvement. But how can words be enough when multiple "witnesses" were present?
Pushin The Boundaries
Her Every Fear pushes the boundaries to be the best Peter Swanson book. The story is just so rich and fledged, the protagonist alone is enough to get you invested in the book, and the emotional suspense is simply out of this world. As I have mentioned above, this piece tries out some unpopular techniques and pulls them off perfectly. Definitely one of the best Peter Swanson novels.
---
Psychological Horror
Every Vow You Break is the last one of the Peret Swanson books that I have in order for you. Besides being the last chapter of this article, it is also the latest Peter Swanson book included in this list as it was published just two years ago, in 2021. We see the author taking a step away from mystery once again. I think this piece can be described as psychological horror and it is definitely not a mystery or thriller.
The story takes place during the honeymoon of Abigail Baskin. She is a newly-wed bride at the start of the story and her husband is one many of us dream of, a millionaire. She had never thought she would fall over heels for a millionaire but she did, for Bruce, and it is a match made in heaven. However, it is all put at risk when a grave mistake she has committed just days ago starts haunting her.
Haunted by a Grave Mistake
See, Abigail wanted to make the most of her bachelorette weekend before her wedding and got herself a little too drunk. She met a hot guy who just would not give away his name in her drunken state. Maybe it was the appeal of mystery or some other thing but she ended up having a one-night stand with this complete stranger. She thought nothing of it the day after and concluded it was done and done.
This weird situation gets a lot more complicated when the nameless guy shows up during Abigail's honeymoon. The guy insists that they had a special connection between them and confesses to having stalked her so he could make his point. Thus, risking to completely derail the marriage of our protagonist along with her plans for her future and joy in life.
Eerie and Off-Putting
It does not stop there too. While the bride is eating herself away trying to decide whether to tell her spouse about her situation and ruin her marriage or not, strange things begin to happen all around her. She catches a glimpse of a horrified woman in the shadows of a night. Of course, the worst of all that is going on is that everyone besides her seems to think everything is just fine.
This new Peter Swanson book manages to handle every aspect in just the right way. Most notably, it sets an atmosphere so eerie and off-putting that it could be used as an example in textbooks. The setting is written so well that it would manage to be creepy even without the story. Besides the excellent world-building, I really liked the characters as well which, I must say, was not really what I was expecting.
---
Final Thoughts
As I was reading his books, it was very obvious to me that Peter Swanson wrote them out of passion. His works clearly show his love for writing and this just adds to his undeniable talent for story creation, world-building, and character creation. Even some of the books that stray from the mystery genre are very exciting to read and keep you on your toes from cover to cover.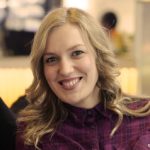 Alissa is an avid reader, blogger, and wannabe writer. (She's a much better cook than a writer actually). Alissa is married, has one human, one feline, and two canine kids. She always looks a mess and never meets a deadline.