Seattle Native
Gregg Olsen is an American best-selling author of crime related nonfiction and fiction books. He has been writing books since the early 1990s to great critical acclaim and commercial success. The acclaimed author is a native of Seattle, but currently resides in rural Washington State with his wife, twin daughters, dogs, and chickens. He's a frequent contributor to news broadcasts relating to crime due to his body of work.
Successful Career
Some of his most successful books are his collection of true crime books that tell the stories of the most heinous crimes ever committed in the United States. Killers he's written about include Stella Nickell, Linda Burfield Hazzard, and Eli Stutzman. He also wrote about child rapist Mary Kay Letourneau. In fact, he's most well-known for his true-crime nonfiction books, though he has ventured into fictional crime to great commercial success. I will review some of the best Gregg Olsen books in order in this article.
---
Best Gregg Olsen Books
---
A Love Tale
Adam and Sophie Warner are vacationing at a Washington State lake with their 3 year old daughter. The two have a somewhat difficult marriage and a vacation like that is the perfect way to relax and get things back on track.
It's all going great until Sophie is abducted while swimming in the lake with Adam. Adam is a mere 100 yards away in the middle of the lake, but that's too far for him to prevent the abduction. Fortunately, a good friend of his, Lee Husseman, is the detective assigned to the case.
A Second Couple
Another couple, Connor and Kristen Moss, are in a cabin at the same park when they hear the news. They know nothing about the case other than what the general public knows, but they are important to the story for reasons I can't elaborate on due to spoilers.
Anyway, Husseman interviews witnesses, the families, and builds a case. She discovers some interesting, and previously unknown, connections between the Warner and Moss families that could blow the case wide open and identify the abductor.
All Questions Answered; Unexpected Ending
This is a thriller and it sure did a great job keeping me glued to the pages. There's a lot of twists and turns on every page. The story does finish with all the plot holes filled and not a cliffhanger or massive plot hole. Admittedly, it's hard to like the characters, but that's likely by design – no one in this story is supposed to be likable. They're all seemingly normal, yet damaged, people that have something to hide.
Lying Next to Me also tells the story from the perspective of four different characters. It's still easy enough to follow and Olsen does a great job blending the stories from all the characters together into a cohesive, exciting story. If you can learn to hate the characters, then you may find this to be one of the top Gregg Olsen novels.
---
Mystery on a River
Liz and Owen are a couple that live in Oregon on the Deschutes River. It's a nice area full of relatively successful young professionals. Their neighbors, Carole and David, seem to have it all. Successful careers, happiness, and an adorable son named Charlie.
Until one day Charlie's lifeless body washes up on the shore of the Deschutes River. No one can understand why this happened other than Liz – it was simply an accident further compounded by her covering up the accident. The marriages of both couples collapse and Liz slinks into a deep depression. Another neighbor, unbeknownst to Liz, has his own secrets and closely watches her. He's the only one that really knows what happened to Charlie.
People Reacting Poorly to Bad Situations
I did not like the characters in this story. This is not because they were poorly written, they were actually written quite well, it's simply their actions that make them so unlikable. They find themselves in a bad situation and let it spiral out of control because of extremely poor decision making in a time of difficulty and the tendency of small, seemingly innocent lies to turn into bigger lies.
That said, the story is very engaging and one of Gregg Olsen's most popular books. Whenever I thought a character could not do something worse a different character would come along and outdo them. The end result is a tragedy snowballing into something far bigger.
---
A Story of Redemption
Nicole Foster has reached the end of her rope – the former Bellevue Police Detective was fired from her job after the investigation of the disappearance of 3 year old Kelsey Chase went awry. She's homeless, has a crippling gambling addiction, and can't seem to get back on her feet. She finally catches a break when Kelsey Chase's father wants her to look into the case again and Foster discovers some secrets, betrayals, and evil that is difficult to comprehend.
Anyway, Gregg Olsen's Nicole Carpenter series is a short one with only two books (The Sound of Rain and The Weight of Silence). But it follows Foster during two of her cases – the Kelsey Chase case and a similar case in her home state of Washington. The two books in this series are amongst the best ranked books by Gregg Olsen.
Dark Series
I will admit that the mystery series is rather dark and grim. But it doesn't have over the top gore or wanton violence that will disgust you. Additionally, the redemption arc of Nicole Foster is nice to see. The series starts with Foster at her absolute worst and we see her fight through her struggles to solve some pretty evil cases.
This is a mystery/thriller, though, and it certainly delivers with that. The books also aren't super long, so it's a fairly easy read and the type of books you probably won't be able to put down after reading the first few chapters. Some of Gregg Olsen's best novels are contained in this series, so it's certainly worth a read.
---
An Action Packed Series
Megan Carpenter works as a detective for the Jefferson County Sheriff's Department and has a dark, shady past despite her years working in law enforcement. This series follows Detective Carpenter as she works to solve murders in her county. We also get a glimpse into her traumatic past that provides some context for why she does what she does.
The world building in all the books in this series is outstanding. It's easy to understand why many consider the Detective Megan Carpenter series to be Gregg Olsen's best series. I really felt immersed when I was reading all the stories. This was especially true with the first book in the series, Snow Creek, the plot takes place on a property that has an island on it and the island is central to the plot. Olsen describes the island in a way that made it feel like I was actually on the island.
Twists, Turns, and Good Procedure
The best Gregg Olsen books are true crime books, so it's reasonable to assume he has a good understanding about the minds of killers. This certainly rings true with all the killers in the Megan Carpenter series. They all have a weird vibe to them – some are fairly normal, but something just isn't right about them.
There's also a lot of plot twists in all the books. Sometimes I am lulled into thinking I know the plot or ending only to be jarred by a twist I did not see coming. These twists and turns are done in a way that makes sense in hindsight and don't seem goofy or forced like is the case with a lot of thrillers.
Final Verdict
All the books in Gregg Olsen's Megan Carpenter series are excellent. The first two books in the series, Snow Creek and Water's Edge, are my personal favorites. They focus a little more on Megan Carpenter, have better plot twists, and have excellent world building.
I still strongly recommend starting with the Megan Carpenter series if you are looking for a good introduction to Gregg Olsen's writing. The books in this series are the best books by Gregg Olsen in my opinion and a great place to start.
---
A Disturbing Case of Abuse
Gregg Olsen is best known for his true-crime books. As such, If You Tell is one of Gregg Olsen's best selling books. It tells the story of three sisters, Nikki, Sam, and Tori Knotek, who have to withstand years of abuse from their serial killer mother. The abuse and torture of the sisters lasts until Nikki goes to the police, which results in the incarceration of their mom, Shelly Knotek.
This is one Gregg Olsen book I wish was fiction that sadly is not fiction – it's a true story. It's a deeply disturbing story that was difficult to read at times. Though, it was important to read to see the depravity of some humans.
Highly Accurate
Olsen interviewed Shelly Knotek's husband and the three sisters before writing the book, so it's likely an accurate account. It's still one of the toughest true crime books I have ever read. Olsen did a great job writing it (as usual). It was simply difficult to read about the horrors that Shelly Knotek inflicted on innocent people and her own children. She showed no remorse for any of the evil acts she committed.
It's also disturbing that the authorities did not see the warning signs – everyone that came to live in that house disappeared under mysterious circumstances. Overall, it's one of Gregg Olsen's top books and very accurate. As a warning, the most hardened true crime fans may find it difficult to read If You Tell at times.
---
The Killer Cult
Police Officer Lindsay Jackman is tasked to investigate a murder. A female journalist writing a tell-all piece on a mysterious cosmetics entrepreneur turned wellness guru and pseudo-cult leader named Marnie Spellman was found at the bottom of a ravine.
Does Spellman have any information about the journalist found at the bottom of the ravine? Does Marnie Spellman's cult hide any deadly secrets?
Cults are Scary
Thrillers don't often incorporate cults into their stories and when they do it tends to fall a little flat. It does not fall flat with The Hive. The plot is solid and all the characters are well-developed and somewhat relatable. There's plenty of thrills, suspense, mystery, and plot turns in The Hive.
There's also a message about cults buried under all the thrills and suspense. Cults fill a void that people have in their life and people are willing to do a lot for someone that can fill that void in their life.
Best Gregg Olsen Book?
This is my favorite Gregg Olsen book and I consider it his best work of fiction. It has a solid, believable plot and has a lot of twists in it. It's written in a way where I feel like I'm rooting for Lindsay Jackman to solve the case and uncover the next big twist or ah-ha moment in the case.
This is another one of Olsen's books that I recommend to those that have never read Olsen. It has a very interesting plot and likable characters. There's a lot to like about The Hive.
---
A Crime Fighting Duo
The Waterman and Stark Series follows a forensic pathologist, Birdy Waterman, and her sheriff's detective partner, Kendall Stark, as they hunt serial killers in rural Washington State. The series is short at only 3.5 books (one novella).
It's a short series, but the two protagonists are fun to read. They don't have any of the flaws that the other investigators (Nicole Stark and Megan Carpenter) in Gregg Olsen's novels have. Instead, the stories focus almost entirely on the serial killers with some background about the main characters for development purposes. This is a welcome relief because sometimes I just want to read a normal thriller without the subplot about the investigators.
Interesting Criminals
The criminals in the series are interesting to read about. Brenda Nevis, a serial killer featured in two of the 3.5 stories, is of particular interest due to her unique modus operandi that includes mind control and using teen girls to seduce men.
It's also worth noting that the two protagonists are females and most of the characters are female. Even one of the serial killers, Brenda Nevis, is a female. Olsen usually has female leads in his stories, but it's still nice to see an abundance of female characters in all the stories of the series.
---

Stark Solves Crime
Sheriff Detective Kendall Stark has another series with her as the focus rather than her forensic pathologist partner Birdy Waterman. This series only has two books in it, which makes it quite a short series. The first book (Victim Six) involves Stark tracking down a serial killer while the second book (Closer than Blood) has her solving a murder with two suspects.
This series is a little more graphic and gruesome than other books by Gregg Olsen. In fact, a fair number of reviewers have complained that they either did not finish the books or had to skip parts because the writing was too gruesome. Personally, I did not find the story that gruesome for a thriller. Deaths at the hands of psychopathic killers are not generally calm, so the gruesomeness of the murders adds an element of realism to the story.
Plots Are Cliché
The two books in the series are good overall. They have a decent amount of twists. Interesting characters, and endings that surprised me. The only real problem I have is that the plots of both books, especially Closer than Blood, are a little too cliché. Closer than Blood has a good twin-evil twin case that has been done so many times it's simply not exciting.
The writing is still decent and there are a fair amount of twists. I also like that Olsen did not make Kendall Stark the typical tough female detective that is so often found in police procedurals. She has a gentler, more feminine side to her that stands out when compared to almost every other main character in the genre.
---
The Past Haunts Her
Hannah Griffin was only 12 years old when she experienced her first tragedy – I won't spoil the reason, but it involved police digging up bodies and the death of her mother. The killer of her mother was never found. Fast forward 20 years and Hannah now works as a crime scene investigator for the local police department. She's working a case when she receives an anonymous letter that may or may not be her mother.
A Wicked Snow is not your typical thriller. It's slower paced, which might be a turnoff for experienced thriller readers. However, the slow pace allows Olsen to more deeply explore the plot and delve into the mind of the characters more than a typical thriller.
Who Did It?
I would classify this as a "Who Did It?" type mystery. There was one event on a particular day and the main character sets their sights on figuring out the person responsible for the event. The rest of the story falls into place from the main character searching for the culprit.
Again, this isn't a typical thriller plot – it reads closer to a true crime story than a work of fiction. It's still exciting despite that and has enough twists for some nice reading and one huge plot twist near the end that will leave you shocked.
---
Ted Bundy Kills From The Grave
Two women have an obsession with America's most notorious serial killer, Ted Bundy, for completely different reasons. Grace works as a detective and believes Bundy killed her younger sister and the other is a perverted groupie of America's most well-known serial killer. The latter raised her son to be a Bundy copycat. The path of the two collide when bodies start turning up in Grace's jurisdiction.
The story has a few other subplots and characters that include one of the missing girls attempting to escape and an ex-cop turned Ted Bundy expert. Olsen does a great job mixing all the different stories and characters together to form a terrifying and exciting story.
Plot Driven
It's clear that Fear Collector is driven more by the plot than the characters. There's not much depth to the characters and it almost seems like they are secondary to the plot unfolding around them.
The good news is that Olsen makes up for this by having a very interesting plot. For one, Ted Bundy is a real person, which already makes it more interesting and provides some off-page character development. Olsen also puts a unique twist on the typical serial killer story to make this a very interesting read. I would not consider this the best Gregg Olsen book ever written. An entertaining plot full of twists and mysteries covers up the deficiencies with the characters. It's a great read if you prefer a plot focused book rather than a character focused one.
---
Final Thoughts
Gregg Olsen is a prolific mystery writer that publishes about one book per year. He has mostly focused on fiction writing recently, which is great because he writes some amazing fiction. Some of the best Gregg Olsen books are fiction books like Lying Next to Me and The Last Thing She Ever Did.
I recommend checking out Gregg Olsen's nonfiction books if you're a fan of true crime. If You Tell: A True Story of Murder, Family Secrets, and the Unbreakable Bond of Sisterhood and Bitter Almonds: The True Story of Mothers, Daughters and the Seattle Cyanide Murders are some of Gregg Olsen's best rated Gregg Olsen books you will find.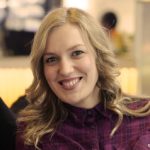 Alissa is an avid reader, blogger, and wannabe writer. (She's a much better cook than a writer actually). Alissa is married, has one human, one feline, and two canine kids. She always looks a mess and never meets a deadline.