One Of The Greats
As a New York Times #1 Best-Selling Author and a winner of an Edgar Allan Poe Award, the great Richard North Patterson needs no introduction. Author of popular novels such as Degree of Guilt, Eyes of a Child, and Escape the Night, you may also recognise his name from interviews on The Today Show and Good Morning America. Patterson is a household name in the writing world, and it is easy to see why.
Throughout his career, Patterson has achieved success on another level. He not only has sixteen (I repeat: sixteen!) New York Times Best-Sellers, he has also received an Edgar Allan Poe Award for his first ever (I mean, come on) novel, The Lasko Tangent.
Something To Say
In this article I will be reviewing some of Richard North Patterson's best books. I say 'some' of the best because let's be honest, all of his books are amazing. He even had two of his novels, Degree of Guilt and Eyes of a Child, combined and made into a TV mini-series by NBC. I mean, how cool is that!
The incredible thing about Richard North Patterson is that he has not only written some of the best novels out there, but he writes about serious and important matters. He has covered topics such as reproductive rights, gun violence, and capital punishment. He is very clearly an author that is so passionate about these issues, he has written entire novels around them. You get to enjoy his work, but it leaves you thinking at the end.
---
Best Richard North Patterson Books
---
Gripping Political Thriller
This series revolves around a lawyer named Christopher Paget, who is working in the Special Investigations Section of the Washington Economic Crimes Committee. Patterson's first novel and political thriller, The Lasko Tangent, kickstarts this series. Young Christopher Paget is investigating a powerful industrialist with links to the White House and is suspected to have been involved in stock price manipulation.
What starts off as a simple paper investigation turns into a full-on mystery, filled with murder, deception and kidnapping. With twists, turns and a big reveal at the end, this Richard North Patterson book would be the best place to start if you've never read one of his novels!
Courtroom Drama
I think Degree of Guilt was the best book in this Richard North Patterson series. It is incredible and definitely my favourite. Christopher is in court defending a woman who has admitted she shot and killed one of the world's most famous authors, claiming that he tried to rape her. What's the catch? That woman is the mother of Christopher's child. And he doesn't know whether she's being truthful or not. But is anyone completely innocent?
Christopher Paget is the main character throughout this series and the last two books, Eyes of a Child and Conviction, are just as brilliant as the first two. I would recommend reading these Richard North Patterson books in order purely because each one sees Christopher in a different time of his life, and he is often reflecting on previous events.
---
A Race To The Finish
This Richard North Patterson series should be read in chronological order, as it follows Senator Kerry Kilcannon, and his attempts to navigate the high-stakes world of Presidential politics to achieve the job of a lifetime: President of the United States. In No Safe Place, Kerry is driven by his violent childhood and burdened with heavy secrets.
Fuelled by something not many understand, Kerry comes across hurdles along the way that he may not be able to overcome. With a rival willing to do anything to win, a fanatic trying to murder him, and the threat of exposure by reporters, the race to the White House is on. These top books by Richard North Patterson take us behind the scenes of the world of politics.
Important Conversations
Protect and Defend and Balance of Power sees Kerry taking the oath and making his first and most crucial move as President: appointing the new Chief Justice of the Supreme Court. With the Senate sparring over the appointment of a female Chief Justice and abortion rights coming to the forefront, Kerry is also navigating his personal life and the effect his new role has on it.
I really enjoyed this series and I'm not even slightly surprised that they are some of Richard North Patterson's best-selling books. Besides the exciting storylines and tension that will keep you on the edge of your seat, these books also deal with important topics, and I love the finesse with which Patterson can include such topics in his works.
---
Family Ties
The Final Judgment is ranked as one of Richard North Patterson's best books. Filled to the brim with murder and mystery, this must-read will have you hooked until the very last page. I am a huge fan of crime fiction and legal thrillers and Richard North Patterson is the best at writing those types of books. Action packed from start to finish, the pages will just fly by!
This novel starts with the brutal murder of a young man. To his girlfriend's absolute horror, she is the prime suspect. Attorney Caroline Masters is in line to receive a Presidential nomination to become a US Court of Appeals judge. She decides to defend the young woman in this case, who also happens to be her niece. Unfortunately for Caroline, this brings her into contact with her family for the first time in two decades.
Who Run The World?
This is one of the best rated Richard North Patterson books and I think we all know the reason why (well those of us that have read it do). It's because Caroline Masters is a total badass! Not only is she a relatable character but she is also an excellent attorney. The final cross-examination almost had me fist-pumping.
Murder trials tend to bring the skeletons out the closet, and that is exactly what happens. Caroline's family life revolves around grudges, anger and blame, and she navigates it all while trying to prove her niece's innocence. Caroline reminded me of Elle Woods from Legally Blonde, except way more hardcore. I am so here for the girl power!
---
A Rock And A Hard Place
Successful lawyer David Wolfe is primed and ready to run for Congress. When the phone rings, the last thing he expects is to hear the voice of Hana Arif. Hana is a Palestinian woman with whom David had a secret affair in law school. What follows this phone call is an unexpected series of events that will take David on a journey he never could have foreseen.
A day later, the Israeli prime minister is assassinated during a trip to San Francisco by a suicide bomber. The person accused of being the mastermind behind it all: Hana Arif. David is now facing the greatest challenge of his career, while also dealing with his internal conflict as a Jew representing a Palestinian.
Thought-provoking
The deeper David digs into the life of Hana and her militant husband, the more dangerous connections he uncovers. The investigation that takes him back to Israel and the West Bank, and David's career on the line, but so is Hana's life. Richard North Patterson shows why he is one of the best with this book. It is full of history and so well-researched.
As one of Richard North Patterson's most popular books, I highly recommend you jump on the bandwagon and read this! Patterson does a good job touching on the underpinnings of the Israeli-Palestinian conflict, which is a difficult and emotional topic. This book definitely left me with some things to think about.
---
Right And Wrong
Another series by Richard North Patterson that is some of his best work and is linked to the Kerry Kilcannon series. The first book is called Private Screening and it introduces us to ex-Vietnam veteran, Tony Lord, one of the best criminal defence attorneys around. Kerry Kilcannon's brother, Senator James Kilcannon, is in the midst of a presidential campaign, when he is shot and killed by an assassin.
Who better to defend this assassin than the great Tony Lord? The problem is, this opens the floodgates. For starters, Tony is battling with his guilt about defending an obviously guilty man but knowing he has a duty to his client. Tony has also become a target for a mysterious hitman that is plotting all sorts of terror across America.
Origin Story
Silent Witness is the second book, and this one is actually a flashback into Tony Lord's origins. You could read the first book as a standalone, but I think reading both together is the best way to go because it really rounds out Tony's character. The book details how Tony has spent the past thirty years trying to move on from the brutal murder of his girlfriend, Alison; a murder for which he was accused and acquitted.
Another young girl is murdered in Tony's hometown, resulting in him being dragged back there and reliving the ghosts of his past. The second book was my personal favourite, but the first is still really good. So, consider adding this series to your Richard North Patterson book list!
---
Rags To Riches
I really enjoyed reading this Richard North Patterson book because it is the best combination of romance and suspense. This isn't one of Patterson's intense psychological thrillers, which makes it an easier read if you're not looking for something too mind-bending! With an interesting concept and a great twist at the end, this novel is well worth the read.
This is a great rags to riches story about Mark Darrow, a man who grew up in a small Ohio town with nothing more than his intelligence and athletic ability. An A plus student and the quarterback at Caldwell college, Mark has gone on to become an excellent trial lawyer. When an old Professor asks Mark a favour, it sees his return to his old stomping grounds. Unfortunately, this reopens old wounds from the past.
Stuck In The Past
Sixteen years ago, at the base of the Caldwell bell tower called the Spire, Mark discovered the body of Angela Hall, a black female student. Mark's best friend at the time, Steve, was charged with the murder and sentenced to life in prison. Now back at his alma mater, Mark has discovered that there are still crucial questions from Angela's case that have been left unanswered.
As Mark digs deeper into the murder, he suspects that his friend may not have killed Angela. But that means that the killer is still at large. When another mysterious death occurs, Mark knows that he is putting his own life at risk, but he can't let his friend rot in prison for a crime he didn't commit.
---
A Change Of Pace
This series contains several of Richard North Patterson's most popular books that aren't his traditional legal and political thrillers. I think I enjoyed this series so much because it was something different from what you're used to with Patterson. Fall From Grace kickstarts this series about dark family secrets and their repercussions. All three stories are connected and based on the island of Martha's Vineyard.
When the famous writer and patriarch Ben Blaine passes away, CIA operative Adam finds himself back on Martha's Vineyard to attend his estranged father's funeral. Once there, Adam learns that his father has disinherited his entire family and left his fortune to his mistress. Adam begins to wonder if his father's 'fall' off a cliff was actually murder. As Adam uncovers dark secrets surrounding his family, he starts to question himself and everyone around him.
Family Ties
Loss of Innocence takes us back in time, detailing the history of a young Ben Blaine. Underprivileged but fiercely ambitious, Ben's appearance has caused quite the disturbance on Martha's Vineyard. This book adds layers to this trilogy and gives more insight into the inexplicable Ben Blaine, painting him in a new light.
Eden in Winter brings us back to the 'present' I guess you could say, as we see Adam and his family dealing with the aftermath of his father's death. This series has some of the best novels by Richard North Patterson and they're something a bit different, so I definitely recommend them!
---
He Said She Said
This is multi-layered story about two deeply entwined families, the aftereffects of war, and the lengths people will go to for the ones they love. When Captain Paul Terry receives an early morning call about a shooting at Fort Bolton, he is shocked to hear that one officer killed another. The Captain is in disbelief to discover that the shooter was Brian McCarran.
The dead soldier is Joe D'Abruzzo, Brian's commanding officer and husband of Kate Gallagher. The McCarran and Gallagher families have a long history, and Brian has always been in love with Kate. He claims that he acted in self-defence after Joe attacked him while accusing him of getting involved in his marriage. Kate asserts that Brian is innocent because her husband had become abusive since his return from Iraq.
In The Name Of Love
The best novels by Richard North Patterson always have a dark twist and touch on important topics. One issue in particular is how soldiers returning from war are affected by PTSD. I thought that he wrote about it in a very compelling way, but never played down how serious the subject is.
There are actually a lot of layers to this book, which you can see in the synopsis. It is difficult to go into great detail, because half the enjoyment of reading the book is figuring out all the connections for yourself. Are Brian and Kate telling the truth? Or are they covering up secrets of their own? You'll have to read it to find out!
---
Big City Politics
Another one of the best books by Richard North Patterson is the dark and detailed crime thriller, Dark Lady. This story centres around the building of a new baseball stadium in the fictional city of Steelton. Everyone in town thinks that this stadium could be a way to turn things around – it certainly is a way to create a web of murder, drugs, and politics.
Stella Marz is an Assistant Prosecuting Attorney with the possibility of becoming Chief Prosecutor if the current one wins the mayoral race. When her former mentor and lover, Jack Novak, turns up dead, Stella can't let it go. Jack is the reason that Stella became the lawyer she is today.
Everybody Wants Some
When the police rule Jack's death a suicide, Stella starts her own investigation. More people turn up dead under mysterious and suspicious circumstances. Each person that has died has some sort of connection to the new stadium project. The more Stella finds out, the more she realises that corruption has bled into every political office in the city. Is that something she can just ignore?
Stella's character in this book made it an intriguing read because she isn't some clean-cut human being with perfect morals. She's imperfect just like the rest of us, and actually a little rough around the edges. She has to do a lot of soul searching as she considers sacrificing her morals to reach her goals. The standout issue in this novel is how deep corruption runs when there is money and power involved.
---
Head To Head
We have sadly come to the last book of the article, but what better way to finish off than with a novel I think is one of Richard North Patterson's best. Another standalone, The Race follows Corey Grace, a handsome and charming Republican Senator from Ohio. A decorated Air Force Pilot, Corey's penchant for speaking his mind – not to mention the fact that he is dating an African-American actress – has earned him the reputation of a maverick.
Corey is thrust into a ferocious battle to become the next nominee in the presidential race for the Republican party. His primary opponents are Reverend Bob Christie, a member of the Christian right, and Rob Marotta, a conservative who isn't afraid to get his hands dirty.
Points Of Discussion
Corey has all the odds stacked against him; he is outspoken, not your typical super-conservative Republican, and he is dating a black woman. Adding to that, Corey is forever haunted by a tragic mistake from his past, one that he has managed to keep secret. But as we know, all is fair in love and politics, and nothing stays secret forever.
There is a never-ending amount of incendiary issues plaguing the American culture that Patterson covers in this book. Racism, terrorism, gay rights, the media's lust for power, and religion are the big players. It made for an interesting read and Patterson makes sure to tie up all the loose ends.
---
Final Thoughts
All you need to do is read the book reviews for Richard North Patterson and you will see how much people love his novels. They're suspenseful and thrilling, action-packed and thought-provoking. Many of Patterson's books are 700 plus pages, which is somewhat daunting, but trust me when I tell you that those pages will go by faster than you expect, so don't let that put you off!
The man is a legend, a master of his craft, and I am so looking forward to reading his next book – I hope you will join me! Patterson's first novel in 9 years, called Trial, will be published in 2023, so be sure to keep an eye out. You won't want to miss it!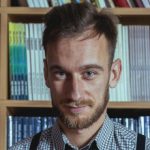 Robert is a science fiction and fantasy geek. (He is also the best looking Ereads writer!) Besides reading and writing, he enjoys sports, cosplay, and good food (don't we all?). Currently works as an accountant (would you believe that?)