Bio
Joanne Fischermann is an American writer who publishes her work under pseudonyms. Her Joanne Fluke novels are the most famous ones, but she has written under other pseudonyms such as John Fischer, R.J. Fischer, Jo Gibson.
Like the protagonist of her New York Times best-selling series, Joanne grew up in rural Minnesota and lived in a small town on which she based her the Lake Eden location from the best novels by Joanne Fluke.
Joanne worked several jobs to support her writing career, including working as a secretary, teacher, musician, and even as a detective's assistant.
---
Best Joanne Fluke Books
---
Ma Baker
In addition to writing murder books, Fluke loves to bake. She initially wanted to write a recipe book, but her publisher told her to go with the cozy murder genre instead. She landed on the New York Times bestseller list in 2006 with Cherry Cheesecake Murder, considered by many to be the best Joanne Fluke book, and she repeated her publishing success the next year as well.
The rights to her popular Hannah Swensen series were bought and turned into a series of TV films, known as Murder, She Baked. As a fun fact, Fluke likes to bake cookies for the fans of her series!
---
Cozy Mystery
This rural Minnesotan's writing fame is thanks to her Hannah Swensen books, considered the best Fluke book series, although the author has written other novels.
Fluke's Hannah Swensen series takes place in Lake Eden, a small town in Minnesota, the author's home state. Hannah, the main character, is a red-headed baker who runs The Cookie Jar, the town's most beloved bakery.
The best-rated Joanne Fluke novels, lovers of "cozies" will definitely love to curl up with any of the series' books in their hands. Although dealing with a subject as gory as a murder, cozies manage to still be delightfully wholesome. Lake Eden's characters and vibe will give readers a warm feeling in their chest, and the murder's suspense will keep them flipping pages.
Sleuth and Detective Partners
Pudgy, with frizzy, unmanageable hair, Hannah finds herself time and time again at the center of a murder-mystery occurring in her otherwise pleasant town, accompanied by her faithful sidekick – Moishe, her cat.
Hannah's brother-in-law works in the Police Force, and since the murders take place around her, baker and detective join forces to solve the murderous 'x' in the equation.
Hidden Gems
These best Joanne Fluke books have something more to offer than just good writing and entertainment: they actually contain recipes! Initially, the creator of Hannah Swensen wanted to write a book on recipes, being quite the baker herself, but her editor told her to go with a cozy mystery instead.
So, not fully giving up on her cook-book dream, what Fluke did was insert baking recipes through her main character, the baker Hannah Swensen. This is an added bonus for fans of this series who are also quite skilled in the kitchen, and it's easy to see why they would be the most popular Fluke novels among foodies.
Page-Turning Suspense
The series contains almost 30 novels in total, including some bonus novellas. Prepare to drool over some mouth-watering descriptions and page-turning suspense!
In our Joanne Fluke book reviews you will find some of her top-rated titles. We have also included the series in the order in which they were published, although this book review only contains some of the best-selling Fluke books and not the entire series.
---
Beloved Bakery
This is the novel that kicks off the series, and it is the first of the Fluke novels in order. Hannah Swensen is busy trying to run her business, dodging her mother's desperate efforts to try to marry her red-headed daughter. The Cookie Jar is already the most beloved bakery in town due to Hannah's famous Chocolate Chip Crunchies, but soon enough it will be the talk of the town for an entirely unrelated and bloody reason.
The body of Ron LaSalle, Hannah's trusted and diligent delivery man, turns up dead behind her bakery. Scattered around him, like scrumptious pieces of incriminating evidence, are Hannah's town-renowned chocolate chip cookies.
Getting Proactive
In a town as small and peaceful as Lake Eden, rumors soon start flying and fingers are being pointed. Hannah can't risk The Cookie Jar's reputation taking a hit, because her livelihood depends on it. So, she decides to get proactive about it, rolls up her sleeves, and puts in the detective work needed to find the murderer and clear her name.
The first in the Fluke murder series about the quaint Lake Eden, this best Joanna Fluke book introduces readers to the world of Hannah Swensen.
---
Our Cookie Hero
Lovers of a good cooking contest, rejoice! The second in the list of Fluke books is the best Joanna Fluke book for you!
It's time for the annual Bake-Off organized by Hartland Flour, and the company's president has granted Lake Eden the honor of being the hosting town. Cookie hero and amateur detective, Hannah Swensen, is overjoyed when she is asked to act as a judge.
Bad News
However, the happy news soon turns sour. One of Swensen's fellow judges, Coach Boyd Watson, turns up dead. He is found lying face-down in one of Hannah's strawberry shortcakes, lifeless and clearly the victim of a murder.
After solving her first murder, Hannah Swensen has developed a taste for detective work and decides it's time to set the rolling pin aside for a while to concentrate on solving this crime, which has hit so close to home.
More to Hide
Soon enough, the suspect list starts to rise. Sleepy town, Lake Eden, has much more to hide under its seemingly calm surface. And Coach Watson had a deep dark secret buried away, a secret which might just reveal the enemies that had a reason for wanting him dead…
This is the second installment in the Fluke mystery series. Another cozy mystery filled with mouth-watering recipes to feed your appetite.
---
Winter Carnival
The Winter Carnival is in town, and Hannah Swensen is busy baking all her famous recipes to sell at the magical event. Unfortunately – she has a bitter pill to swallow. The honor of being asked to bake the Winter Carnival cake went to a TV celebrity, Connie Mac.
Connie Mac is nowhere near as sweet as the fluffy recipes she shows on the small screen, and Hannah is soon put off by her bossy and domineering ways. Perhaps her character garnered her more than one enemy?
Baking Scene
Someone definitely has it out for her. She appears dead in The Cookie Jar's kitchen, and the police quickly declare Hannah's place of business a crime scene – off-limits to anyone off the case.
Hannah quickly decides she can do two things: let the wonderful business opportunity of the Carnival go to waste or help solve the murder quickly, to get her place of work back. One of the top Joanne Fluke books where our heroine shows she knows how to handle more than just baking emergencies. Blueberry Muffin Murder is the third of Fluke novels, in chronological order.
---
Tasty Mix
Hannah's love life is really starting to shape up in one of the top Fluke books written for lovers of the genre who just can't get enough of the unusual, but tasty mix that is murders and cookie dough. Lemon Meringue Pie Murder is the fourth of the Fluke books in order.
Hannah's nerdy-but-cute dentist boyfriend, Norman, has bought an old house from Rhonda Scharf. He tells a stunned Hannah that he is going to tear the house down, to build the house of their dreams for the couple.
Another Dead Body
Surprised by his plans, as Norman hasn't even popped the question yet, Hannah nevertheless puts the thoughts aside when her beau tells her she can go pick and keep any of the antiques the house is cluttered with.
When the town's most beloved pie-expert goes to the house, what she does end up finding is a dead body. And the dinner table set for two – including Hannah's mouth-watering lemon meringue pie!
---
Scandal!
The fifth volume in the Hannah Swensen series, and the best Joanna Fluke book for those that love a good police department politics scandal!
Things at Lake Eden are following their usual sleepy rhythm. Hannah has a lot of things to look forward to: she is going to be an aunt soon, as her sister is massively pregnant; she is teaching a weekly class she enjoys, The Cookie Jar is still doing well and there's always a market for Hannah's scrumptious recipes.
Yet Another Mystery
Having said all that, Hannah finds it impossible to not be drawn into yet another mystery in Lake Eden, where crime rates are low, but ironically murder rates are sky-high. And this time, the victim is the Sheriff himself.
In the midst of a tense re-election campaign where he is (was?) up against Bill, Hannah's brother-in-law, the list of suspects is short: all fingers point to Bill. But Hannah knows her brother-in-law is innocent, and she is determined to prove it. Another Fluke novel guaranteed to open your appetite!
---
Natural Enemies
In Peach Cobbler Murder, Hannah will have to show she is ready to unsheathe her claws to fight for her business – and her man. Shawna Lee has opened up another bakery in town and is the Cookie Jar's natural rival. In a town as small as Lake Eden, can there really be two top bakeries?
Hannah and Shawna are natural enemies, and things start looking grim for Hannah in one of Joanne Fluke's best books when Shawna turns up dead. In this Joanne Fluke's best book, our heroine becomes the prime suspect, for once. This time, her own butt and business are on the line, so she has an extra-special motive to want to solve the crime and find out the real killer: avoid jail.
Digging Around
Once Hannah starts doing some digging, she discovers that Shawna Lee had a long list of enemies. Female enemies. Turns out, Shawna was a bit of a flirt and had a habit of getting a bit too close to other women's boyfriends. And that includes Mike, Hannah's dentist love interest…
The seventh in this Fluke book series in order, the author sets the stage for some crispy jealousy scenes. Check out Peach Cobbler Murder if you love a good match.
---
Unorthodox
One of the best Joanne Fluke books, and the first to make it onto the New York Times best-seller list! It's the eighth book in the series and considered by many readers one of the best Joanne Fluke novels.
Cherry Cheesecake Murder follows an unorthodox pace because the murder everyone is by now expecting to take place in Lake Eden happens half-way through the book. The small Minnesota town has been turned into a movie set – excitement buzzes in every corner.
Tough Choice
But Hannah has enough excitement of her own because she is faced with a tough choice: she needs to decide who she wants to give her heart to. Shall she choose nerdy, but sweet, Norman the dentist? Or will she finally settle for the dark and rugged detective Mike?
To make the decision even more difficult, the author throws in a third suitor, making this the best novel by Fluke for lovers of a classic love triangle plotline. This should be your first choice from the Joanne Fluke books list if you prefer the romance story-line over the detective work, but if you've read the other seven, you'll get all the added background information to crank up the heat.
---
Festivities!
Tis the season to be jolly! Plum Pudding Murder is the best Joanne Fluke novel for readers who are suckers for all things Christmas. It's festive, it's snowy, and it's filled with holiday cheer – and oh, yes, holiday recipes.
Once again, a dead body shows up on Hannah's doorstep. This time, it's "Lunatic Larry", who has managed to rack up a miles-long list of enemies. Hannah will have to put all her sleuth cunning to use if she wants to crack this one.
Eternal Indecision
Parallel to the plot, in one of the best books by Fluke, published right before Christmas, readers will agonize over Hannah's eternal indecision between Mike and Norman, accompany her family picking out Christmas tree, and imbue themselves with that magical holiday spirit small Midwestern towns specialize in.
---
Holiday Edition
Candy Cane Murder is a special holiday-edition novella. It's a short teaser, and in terms of the Fluke books in order of publication, it was published between books 9 and 10 in her Hannah Swensen cozy murder series.
The best Fluke book for fans looking for a quick read – or anyone in the market for some small-town sleuth adventures and delicious baking recipes thrown into the mix. The novella is only 100 pages long, so it's a good book to pick up in between reads.
Stand-Alone Book
It can be read as a stand-alone, as almost all Fluke's books in this series, but fans of the series will be happy to spend quality time with the cast of humorous and charming characters they have grown to love.
---
Mouth-Watering!
110% of Hannah Swensen readers will tell you that every cozy murder story left them with an uncontrollable urge to… eat cookies. If the baking and mouth-watering descriptions in every best Fluke book distracted you and made you want to throw on the apron and start baking up a storm, this new book by Joanne Fluke is the one for you!
The author finally realized her initial dream of writing a cookbook. And now, after years of wiping the drool from the pages of their Fluke novels, fans of the series have all the recipes concentrated in one book!
Must-Have!
The sheer amount of cookie recipes alone makes this cookbook a must-have for bakers, but that's not all there is: fudges, brownies, cakes, etc., and savory meals too. To top things off, it includes a short murder story, introducing buyers who haven't read the Fluke Hannah Swensen books to the cast of characters.
If readers with a sweet-tooth ranked Fluke's books, this would make number 1. A must-have addition to your recipe treasure trove to wow friends, family, and neighbors with delicious tastes, textures, and aromas! If you loved the series, you will love the recipes from Fluke's books!
---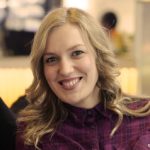 Alissa is an avid reader, blogger, and wannabe writer. (She's a much better cook than a writer actually). Alissa is married, has one human, one feline, and two canine kids. She always looks a mess and never meets a deadline.