Bio
Greg Iles, a terrific author, was born on the 8th of April, in the year of 1960, in Stuttgart, Germany. Over the course of the illustrious career that Greg Iles has enjoyed, the writer has published some seventeen novels and a novella, all of which belong to a number of different genres.
Life
Greg Iles is married to Caroline Iles, with whom he has raised his daughter named Madeline Iles. A movie of Greg's that we thought was worth mentioning is the film named Trapped and we recommend watching it.
---
Best Greg Iles Books
---
A Life-Threatening Injury
It was in the year of 2011 that Greg sustained injuries while driving on the United States' Route Sixty-One. A ruptured aorta led Greg to being intubated and put into a coma for a little over a week. Sadly, the author had his right leg, just below the knee, amputated as a result of the injuries. Over the course of his recuperation, Greg did not stop writing for a moment. That is why he is a true beacon of hope. With all of that said, we can now take a look at the best Greg Iles books.
---
Awesome Series
To start off our Greg Iles book reviews, we might be cheating a little with this one, but there's hardly an easy pick out of the six-novel Penn Cage series – one of the few, but also one of the best Greg Iles series. The series is consisted of the following novels, though it does have a few tie-in novels, as well:
The Quiet Game
Turning Angel
The Devil's Punchbowl
Natchez Burning
The Bone Tree
Mississippi Blood
Mr. Cage
The first novel, a sub-six-hundred-page beauty, titled The Quiet Game is where we are introduced to Penn Cage. Mr. Cage has not quite long ago lost his spouse. Distraught, overridden with pain, guilt, and everything in between, Cage high-tails it out of Houston along with his child, and settles in Natchez, Mississippi. Trouble, however, got word of Cage's departure and is silently working on weaving him back into its web.
The Sin of Extortion
While everything seemed to have gotten slowly into a mode resembling normal, out of the blue, Cage's dad informs him that he is being extorted. The decade-long and body-bag-weighing past is coming to bite someone and Penn is determined not to let his father be that person. A riveting tale, without a doubt.
---
Just Fantastic
Once again, we might be bending the rules a bit, but these three books cannot not be spoken of. They are part of the broader Greg Iles Penn Cage series, comprising the latter half of the series, but even on their own, they are fantastic. The three books are:
Natchez Burning
Blood Tree
Mississippi Blood
Trouble Will Find Me
Penn Cage, an ex-prosecutor and current Southern-bred lawyer, is once again faced with trouble. What trouble, itself, isn't aware of is that Penn doesn't shy away from a bit of darkness and such. Someone seems not to have received the memo that Cage's father, Tom Cage, is off-limits, but Penn is more than happy to remind them.
A Webbed Tale
As Penn gets going, he is confronted with the secrets and the baying of a time not quite forgotten. Double Eagles, a KKK group, are led by one of the most influential people in not just the county, but the state. As a murder is slowly being pinned against Tom, Penn finds out the damnable truth and no one is sure if it will set him free. We have no doubt that this is also one of the Best Greg Iles series, to date.
---
Psychological Thriller
True Evil is a book that we wholeheartedly recommend and one we cannot wait to talk about. True Evil was published in the year of 2006 and it spans some five-hundred-pages or so. True Evil is, to many fans of Iles, the best Greg Iles book.
Ensnaring
True Evil is a modern take on the psychological thriller that so draws us in, ensnares our senses, and entrances us. The detective work of the Federal Bureau of Investigation is seamlessly blended with the aforementioned thriller vibe, and to top it all off, there is even a bio-terrorism aspect of the story – one which is more relevant today than ever before. Accordingly, Iles' characterization and plotting is at its best right here.
The Story in Hand
Once again set in Natchez, Mississippi, True Evil's protagonist is none other than Morse. Morse recently lost his sister as she was slowly dying from a strange ailment. However, before Alex departed to the great beyond, she informed Morse that this isn't nature's course, but a man's machination.
Investigation
Morse, being an FBI agent, has all the means and, more importantly, the will to get to the bottom of Alex's death. Soon, he learns of a next possible threat – a certain Chris Shepherd, MD. Time is ticking away, and Morse has a deadline after which, all may be lost. A charming tale that we think belongs on any list of the best Greg Iles books.
---
Cat Ferry
Blood Memory was published in the year of 2005 and it spans no more than eight-hundred-pages. Blood Memory is one of the easiest novels from Greg Iles to recommend. It is also one of the best-selling books by Greg Iles.
In Blood Memory, our main character is none other than Cat Ferry. Cat, maintaining only the friskiness from her feline namesake, works as a Forensic Expert.
Immaculate Record
Her record is immaculate, but then it all comes crumbling down. While working on a case, Ferry is afflicted with panic and soon it is all too much for her. She begins suspecting that a serial killer may be at large and she faints over the corpse of a recently-felled victim. Her superiors decide to suspend her and Cat finds herself back home in Natchez, Mississippi.
What the Exterior Belies
When Cat isn't examining dead bodies, she – unbeknownst to all her acquaintances – is having an affair with a homicide detective, but there is one catch: the detective has a wife. As Cat shuffles to make means of where her life is going now that she has been suspended, she uncovers a clue that imperils the tightly-accepted history she has believed all of her life.
Extraordinary Similarities
We learn that Cat's father was also murdered a time ago, and the similarities between the cases are extraordinary. Cat is resolved to supersede her anxiety about the past and devotes herself to catching the culprit – a criminal with an extensive record. Truly one of the Greg Iles'best books!
---
Pure Gold
Cemetery Road is one of the most recent novels to come from the talented hands of Greg Iles. It was published in 2019, but we believe that the author has struck gold once more with this one. Let us elaborate our thoughts on this nigh six-hundred-page beauty. In our own words, Cemetery Road is one of the best Greg Iles books ever.
Marshall McEwan
Journalism has long been a great occupation for Washington residents, and doubly so can be said for our protagonist Marshall McEwan. Marshall has had a fruitful career, but his father illness and impending end weigh heavy on the man's mind. We learn that Marshall made a promise never to go back to his hometown and not long after we learn of the events that led to this vow of McEwan's.
Promises Are Made to Be Broken
Having no other recourse, Marshall makes a decision to go back to Bienville, Mississippi, but things have changed even more than Marshall anticipated. The family newspaper is not doing well and the sweetheart of his youthful days is now married with Max Matheson – a less than upstanding citizen.
Bienville
The city of Bienville is seemingly getting a chance for getting better from a Chinese corporation, but then two bodies wind up, and the town is scared, to say the least. An unlikely, yet all the more welcome team-up with Jet leads Marshall towards the journalist's favorite thing in the world – the truth. Definitely one of the top Greg Iles books!
---
World War Two Series
Black Cross is a 1995 published novel– but, also one of the best Greg Iles novels – from Greg Iles, and it belongs to the World War Two series of Iles. The second novel in the series is titled Spandau Phoenix, a great novel on its own.
D-Day
It is the winter of 1944, the Allied troops were slowly, yet surely, and vigorously getting ready for D-Day in Normandy. As this was all going on, the scientists belonging to the Allies' enemies, the Nazis, were crafting a nerve gas based on toxins that would forgo all attacks, assaults, and even defenses one day. Getting word of the Nazis' plans, it is in the hands of two men that the future not just of that generation, but of all generation's coming rests.
A Team-Up Like No Other Before
Britain's own Special Operations Executive has briefed a small group that will be tasked with sabotaging the Nazi's plans and saving the world. The team being spoken of consists of the following fellows: a doctor from the United States, a nurse from Germany, a young, beautiful Jewish widow, and a Zionist murderer.
No Other Choice
No one is under the illusion that what they have to do will be an easy, lightweight, or even surefire ordeal, but they have no other choice; if the good guys don't do anything, the bad guys are sure to win.
---
Trademark
24 Hours is a novel that Greg Iles published in the year 2000 and it is a terrific book at that. It is a bit less than five-hundred-pages, a mark that most Iles books hit, but it is packed with the trademark Iles storytelling. If we had to recommend just one, we would pick 24 Hours as a sure pick and one of the best Greg Iles books.
Perfect Murder
The twenty-four hours that are pointed to by the title of the novel refer to the period of time that a certain murderer requires so as to accomplish his perfect murder. It is not his first rodeo and it probably isn't his last so far as he is concerned. As of yet, in all of his attempts, he has been nothing less than successful, and no one has come even close to thwarting his plans. However, he might just have picked the wrong family to mess with.
Murder Has Come to Suburbia
The day was, by and large, going as normally as a day can be expected to. However, soon things took a turn for the worse for our protagonists. As the morning was seemingly just beginning, our protagonist is dragged into an armed robbery, then into a chase between two road-raging vehicles, and if that wasn't enough, he barely gets away with his life.
Grisly Scene
Then, when he finally makes it back to his house, he finds the gruesome, grisly scene that will haunt him for the rest of his days, surely. The story, as one can surely tell, is an interweaving one, and paying strict attention is more than necessary to get to the bottom of Iles' brilliance.
---
Jordan Glass
The 2001 novel by Greg Iles, Dead Sleep, is one that we cannot gloss over just lightly. Dead Sleep is, in our opinion, one of the best Greg Iles books.
Jordan Glass, our main protagonist, is employed as a photojournalist, but is at present enjoying her more than deserved holiday. As she is checking out the exotic beauties and peculiarities of Hong Kong, she stumbles into a certain art museum.
The Sleeping Women
What is more than just odd is the fact that the surrounding crowd in the museum in hand are more than just looking her over, but are more so gawking at her: a gander for the ages, it would seem. Jordan doesn't understand what's going on, but she moves on soon after and finds a single-artist art exhibition with a number of paintings titled 'The Sleeping Women'.
However, while the name may imply slumber, those in the know seem to think that the slumber isn't the transitory activity implied, but a more permanent state: death. Then, out of the blue, Jordan, while examining the final painting, is stumped to see her own face on the canvas before her.
Twin Sister
We soon learn that the face is not exactly of Jordan's origin, but of her twin sister – slain no more than a year ago. Hurled into a world of deception, lies, and murder, Jordan is determined to see what the meaning of the painting is and to see who the deadly painter truly is.
---
Laurel Shields
In 2007, Greg Iles published the novel Third Degree and we cannot not talk about it. It really is one of the best Greg Iles books we've come across.
Laurel Shields was, as of a little while ago, enjoying her pleasant life and marriage to a well-respected and well-regarded doctor. However, it only takes a single day to turn everything topsy-turvy and to change our perceptions about what is truly going on.
Survival
Laurel doesn't exactly have the time to dwell on philosophy and the like, seeing as she's trying to survive. We learn of Laurel's recently-stopped affair, and then of coming back home to find her husband in a state truly disconcerting. The very visage that her spouse has indicates something terrible is going to occur.
Volatile, angry, violent, and with no reservations, Mr. Shields is determined to take the life of Laurel after finding out about the affair she has been having behind his back for a certain length of time.
Getting Worse
Soon, police officers are on the other side of their beautiful home's door trying to come up with a plan, as things inside get worse. Laurel, herself, believes that the only person that can save her now is her ex-lover, but she is steadfast about not uncovering his true identity. Soon enough, she might not have a choice anymore.
---
Harper Cole
The final novel that we will be speaking of today is, of course, Mortal Fear. Mortal Fear was published in 1997 and it remains as one of the best books by Greg Iles.
Harper Cole is a commodity-trader who works out of his farmhouse in the Delta of Mississippi. However, that only describes the life Harper leads during the day. As soon as night falls, Harper is working as E. R. O. S.'s system operator. The acronym refers to an extremely exclusive, secretive, and salacious online network where a number of things can happen.
Murder
Everyone from the top of Hollywood to the state governors are in on the game, as Harper and his superiors oversee all that is happening. All was going smoothly until one of their clients, an author from New Orleans, turns up dead. What's worse is that six other clients are nowhere to be found for the nonce.
Life and of Death
Having no one to turn to, Harper comes into contact with Law Enforcement and learns that the six clients, all women, that vanished have all been found and confirmed murdered. Then, things take a turn for the worse as Harper becomes the prime suspect in the case.
Between E. R. O. S., the FBI, and the local police, Harper seems to think that his only savior is he, himself, and he's sure that he knows the killer. However, time is of the essence, and he has to act quickly before all is lost. Definitely one of the best books in the Greg Iles Mississippi series.
There's More
Dark Matter, Sleep no More, and Unwritten Laws are the other novels that we recommend picking up from Greg Iles.
---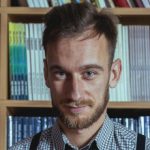 Robert is a science fiction and fantasy geek. (He is also the best looking Ereads writer!) Besides reading and writing, he enjoys sports, cosplay, and good food (don't we all?). Currently works as an accountant (would you believe that?)