Bio
Scott Frederick Turow was born on the 12th of April, in the year of 1949, in Chicago, Illinois, United States of America. He is a famed and prominent American writer, but he is also a lawyer. Over the course of his career, Turow has penned about a dozen fiction and three nonfiction books, all of which have been sold more than thirty million times. Turow's books have appeared in more than 30 different languages.
Scott was born to a family of Russian Jewish heritage. Turow went to the New Trier High School, and graduated from Amherst College in 1970. Additionally, he went to Stanford University, namely the Creative Writing Center, from 1970 to 1972.
---
Best Scott Turow Books
---
Career
Scott started his work life as a Jones Lecturer at Stanford, where he served up until the year of 1975. This is when Scott started Harvard Law School. It was only two years later that Scott's first book was published. Scott graduated cum laude in 1978 and he earned his Juris Doctor. Now, having noted all of that, let's take a look at the best Scott Turow books.
---
What You Will Come to Regret
Presumed Innocent is a brilliant novel from Turow. The tale is the first in one of the best Scott Turow series titled Kindle County Legal Thriller. Presumed Innocent was published in the year of 1986 and it still stands as one of the most popular Scott Turow books.
Raymond Horgan no longer has the Kindle County voters in his favor and he might just lose his prosecutor job that he's had for a dozen years. Raymond has a sort of nemesis on the stage of voting, one Nico Della Guardia, who wants Raymond's job. In fact, Nico was fired from the position as the deputy prosecuting attorney some nine months ago by the orders of Horgan and carried out by Rusty, our main character.
War on Two Fronts
Now, the writing, as should be noted, is not a common like thriller or mystery writing, but one that verges on the literary. The main character has internal monologues, he has a mournful, sedate, and potent air about him, which all adds to the tension and the mystery in the story.
Just as the two campaigns begin attacking each other, Rusty suddenly becomes the primary suspect in the murder of one Carolyn, someone with whom Rusty was surreptitiously having an affair, but the two hadn't talked at all in the last four months when she stopped communicating with him. One of the top Scott Turow books.
---
Did We Ever Know Them?
The Burden of Proof is yet another fantastic novel in Turow's Kindle County series. In fact, Burden of Proof is the second novel in the terrific series and it was published in the year of 1990, some four years after the first one. It reached the top of the best-selling Scott Turow books!
Burden of Proof is set three years following the occurrences and events from the first novel. At present, we act as impartial viewers of Sandy Stern's life. Sandy Stern is the attorney whose work defending Rusty in the previous novel was nothing short of admirable and commendable.
Keeping It All Together
At this point, though, there is not murder, but only suicide. Sandy's own wife, Clara, after having emptied out their trust fund killed herself, at least supposedly. In truth, Sandy doesn't think that Clara could do such a thing.
The discovery of his dead wife in their garage is something that will never leave Sandy, but for the moment he has bigger fish to fry. As he is mourning his wife's death, he also has to deal with some troublesome clients, he has to try and reconcile and recuperate with what has happened, to keep the relationship intact with his sister, son, and general family, all while trying to get to the bottom of what exactly transpired.
---
Mesmerizing
Pleading Guilty is the third novel in the absolutely mesmerizing Kindle County– the best Scott Turow book series. As with all of the novels in this particular series, we don't follow the previous books' protagonists, but settle in for a brand new one. Pleading Guilty was published in the year of 1993.
Wreck of a Life
Mack, our main character in this best Scott Turow novel, is an ex-cop and an alcoholic trying to get off of the wagon and to get his life back in control.
Mack is also a partner at Gage and Crisell, but his job there is in no way evidence of his betterment or even of his former glory. This all the while as he is battling his former spouse for custody of their child. As we follow along with Mack, we see that he receives a quite important yet delicate assignment from the three managing partners.
Off the Wagon
Mack is given the assignment to track down the company's litigator, a person that has, for all intents and purposes, and based upon all the available evidence, absconded with a large portion of the company's major client's money – in the millions, to be exact.
As Mack begins this investigation and running to the earth of this litigator, we meet the somewhat odd, yet compelling characters that make up Mack's everyday life. Just then, something happens that turns Mack once more towards the bottle and he really needs it. One of the best books written by Turow.
---
Getting a Chance
The Laws of Our Fathers, as one could surely guess, is in the fourth book in Turow's book series titled Kindle County Legal Thriller. The novel was published in the year of 1996. The story at hand follows a fresh, new judge that has to deal with a murder for hire case.
The judge, a character whom we met in The Burden of Proof, has very recently made it onto the Superior Court bench and her first case is quite a doozy. The defendant in the case was, as Sonia Klonsky remembers, the boy that her boyfriend frequently babysat. Over the course of the trial, many of the figures from her youth years in the '60s come back again.
Everything Comes Back
As Sonia attempts to reconcile the things that have happened in the case, the people that have just come back into her life, the difference between the two generations, all the while wrestling with being the new kid on the block.
Nonetheless, the tale at hand isn't just a story about Sonia Klonsky and the toils, sorrows, and pains she has to face, but also of the very legal system to which the characters have no choice but to adhere and abide by. The shortcomings of the legal system also represent the shortcomings of the characters herein.
---
Different Kind of Thriller
If we put Turow's series in order, Personal Injuries is the fifth novel in the Kindle County Legal Thriller. It is among our favorites and a clear pick for anyone trying to find Turow's best books. Personal Injuries was published in the year of 1999 and spans about five-hundred or so pages. Defense Attorney George Mason is the main character and the narrator of Personal Injuries.
Right off of the bat, George confides with us that this is only a lawyer's story, the sort that lawyers are fond of hearing and talking about. It's a story about a very particular case. A story about a very, very particular client. As such, Mason infers that this won't be a courtroom drama, but something more at odds with the traditions of legal thrillers.
Another Twist
As we begin learning of the case, one first supposes that it has to do with tax evasion, as a non-interest-bearing account has been found by the IRS with millions already inside of the account, but quite a lot of money that has been checked out.
No taxes have been paid on any transaction, so the question seems to be to whom the money is going? Then, however, the story twists in the trademark Turow manner and all that seemed factual is flipped on its head.
---
Pulled Back
Reversible Errors, book number six of the Kindle County Legal Thriller series, is another wonderful example of the best Scott Turow novels and, to be frank, this one here might just be the best Scott Turow book. Reversible Errors was published in the year of 2002, spanning five-hundred-and-fifty pages.
The main character, Arthur Raven, has just been given a case from the federal appellate court and this one is quite odd, to say the least. For one, Arthur used to be a prosecutor, but now currently works in the private practice sort of sector and he has done so for a number of years, now. In all his years, Arthur had never dabbled with criminal defense, but there is a first time for everything in this world, so why not for Arthur?
First Time for Everything
Well, the first case he is assigned has to do with Romy Gandolph, an inmate on death row. Romy was convicted of three murders. The date of Romy's execution is nearing at a rapid rate, so as a sort of last-ditch effort, he writes a letter to the appellate court, which is how he ended up with Arthur Raven.
While at first it seems like a clear and cut case, soon Arthur uncovers the truth that something really is wrong here and more than one thing is at odds with the conviction. This novel deserved its place on our list of books by Scott Turow.
---
Eight Book
Innocent, in spite of what one might assume, is not the seventh book in the Kindle County Legal Thriller series, but actually the eight. We just prefer this one to the other novels and we think that Innocent belongs on the topmost levels of any list trying to pinpoint Scott Turow's best-ranked books. This might mean that our list of Scott Turow's books in order no longer follows a strict order, but so be it.
Generation Later
Innocent is a direct sequel to the Presumed Innocent novel, the first in this series. Innocent begins twenty years following the events that transpired in Presumed Innocent. Rusty is once more back and he is on the appellate court, trying to get a state supreme court spot.
All has been seemingly going rather well for Rusty, though Barbara, his wife, has been struggling with depression. Rusty then has a quite short affair with Anna, on the last day of his former job, and briefly thinks about divorcing Barbara, but quickly makes the decision not to.
History Repeats Itself
Months later, Rusty's son Nat and Anna have seemingly entered into a relationship in spite of what happened and the two couples then go to dinner together. Rusty is a bit suspicious of what's happening and perhaps Barbara is in on what happened.
However, the following day, Barbara dies of seemingly natural causes. Rusty gives a bit more time than usual until he notifies the authorities, casting suspicion on himself, but then he has been in a similar spot, hasn't he?
---
Unfortunate Events
Identical, the ninth novel of the series and two novels short of the series' end, is one of our favorite Turow novels. As such, Identical is one of the best-rated Scott Turow books and it surely counts as being one of the best Scott Turow books of all time. Identical is a story which is somewhat, though admittedly very lightly, founded upon the myth of Castor and Pollux.
Identical tells the story of Paul and Cass Giannis, two identical twins, and the bizarre, complicated, and unique relationship they had with their family, with themselves, and with their ex-neighbors, the Kronon family. The story primarily deals with the occurrences from the year of 2008 just as Paul was running for Mayor of Kindle County. At the same time, Cass was being let out of jail, a quarter-century following his conviction.
Keeping Secrets
Cass was convicted of having killed his girlfriend, Aphrodite Kronon, and he even pled guilty to this accusation. As the murder is once more investigated in light of new events and the uncovering of old ones, a former FBI agent is at the forefront of what is happening along with an ex-homicide investigator.
As the tale unfolds and the two stories begin paralleling each other, the truth is finally revealed to us. If one was to ask us what the best Scott Turow book is, then Identical might just be the one we pick.
---
Debut Novel
One L is actually the first novel that Turow published. Of all our Scott Turow's book reviews, this one does hold a special place in our hearts. It is a non-fiction book, but a sincerely wonderful one.
Right in Front of Us
Starting out with anything is always an odd ordeal, something terrible as a result of anxiety, something fearful as a product of shyness, and something that very much changes the way we think, act, and even hold ourselves.
It can be a school that we're starting out in, a new job, even a new place to live, but what Turow has in store for us is one of the most coveted places to be educated in, but also one of the most daunting. Turow has in store for us his first year at Harvard.
Real Education
The rigmarole that ensued following the orientation week at college for Turow is something that stuck with him for the length of his life. The story herein is both riveting and thought-provoking, both fascinating and head-scratching, and both mesmerizing and also causes one to rethink a few things.
Anyone that wants to start out at Harvard should take a peek in here because Turow's work is nothing short of great. One of the best books by Turow.
---
Standalone Novel
Ordinary Heroes is a standalone novel from the brilliant mind of Scott Frederick Turow. It is a tale that is not quite as known, but it belongs on our list of the best Scott Turow novels in order. Ordinary Heroes was published in the year of 2005.
What We Keep
Stewart Dubinsky was aware that his dad, David Dubinsky, spent some time during the Second World War on the frontiers, but for all their time together, David has kept tight-lipped about the things that went on during the war.
Following David's death, Stewart comes upon a number of letters that were sent and received during the war, ones to a fiancée of the time. Stewart even finds out that David, his dad, had a court-martial, and learning of this, he sets out to find out what really went on so many years ago.
Lost, but Not Forgotten
Using a plethora of sources, some military, others of archived letters, and even his dad's own writings, Stewart finds out that David had been a maverick US officer, he had been in love with a resistance fighter, and had even been in the most gruesome battles of the war.
As the tale that Stewart is uncovering begins having its gaps filled, a rancorous, melancholy feeling pervades. Another Turow's best book that we recommend picking up is The Last Trial.
---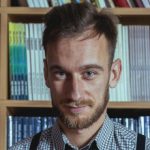 Robert is a science fiction and fantasy geek. (He is also the best looking Ereads writer!) Besides reading and writing, he enjoys sports, cosplay, and good food (don't we all?). Currently works as an accountant (would you believe that?)