Challenge Accepted
New York Times best-selling author Lisa Jewell has an impressive 19 books to her name. With this in mind, I'm sure the last thing you would have expected this native Londoner to have studied is fashion illustration. Jewell actually worked in fashion retail for several years. So, how did she end up becoming the author of 19 books (and counting)?
Well, when Jewell was made redundant, her friend came up with a challenge. If Jewell could write three chapters of a novel, then the friend would take her for dinner at her favourite restaurant. I'm hazarding a guess that Jewell's response was, "challenge accepted".
Challenge Accomplished
The three chapters ended up being developed into Lisa Jewell's first of many best books, Ralph's Party, which became a best-selling debut novel in the UK in 1999. Jewell has since become a popular fiction author, but she has also dabbled in dark psychological thrillers more recently.
In this article I am going to review the 10 best Lisa Jewell books in order of popularity. Although, truth be told, I will definitely be throwing my personal favorites in there, so the order may be a bit biased. Nevertheless, if you've been interested in trying out her books but haven't quite done so yet, then stick around, because by the time I'm done you will be sprinting to the bookstore.
---
Best Lisa Jewell Books
---
Sudden Disappearance
Starting off strong with arguably the most popular Lisa Jewell book, we have Then She Was Gone, a mystery/thriller. This was actually the first book by Jewell that I read, and let me tell you, I was hooked from the first line. Not only does she write in a way that appeals to a large variety of people, she manages takes classic storylines and turns them into something unique.
Ten years ago, Laurel's daughter Ellie disappeared. The 15-year-old was her mother's golden child, the apple of her eye. And within a flash, she was gone. Years later, Laurel is still holding out hope that Ellie will be found one day. And then she meets a charming stranger named Floyd.
Expect The Unexpected
Floyd sweeps Laurel off her feet, and it doesn't take long for the sleepovers to start. This is when Laurel meets Floyd's 9-year-old daughter named Poppy. The second Laurel lays eyes on Poppy, her heart stops. Poppy looks exactly like Ellie did at that age, and it triggers all these memories. Laurel is starting to ask questions again about what happened to her daughter, and she can't help but wonder: is someone hiding something?
I'm not going to give too much away, because this is the kind of book that you want to go into not knowing anything. You might think that the story sounds predictable, but it's not. Lisa Jewell knows what it takes to make her novels the best, and just when you think you know what's going on, something unexpected happens.
---
Mystery Unraveled
This thrilling Lisa Jewell series is some of her best work. The first book is called The Family Upstairs. We meet kitchen designer Libby Jones on the day of her 25th birthday. This is a day she has long been waiting for. Libby was adopted by a loving family as a baby, but her early life has been kept a mystery. Until now.
Libby receives a letter, one that contains information about her biological family. But its contents are unexpected. Libby learns that she was found at 10-months-old in a mansion in Chelsea, with three dead bodies in the kitchen. She has now inherited the house and a mass fortune. But what Libby doesn't know, is that others have been waiting for this day too – and they have a reunion planned.
The Truth Comes Out
In the second story, The Family Remains, which is Lisa Jewell's latest book, we see three characters whose lives are somehow connected to the murder that took place in the Chelsea Mansion. There are three mysteries that need to be solved, but unbeknownst to the characters, they are all intertwined.
This series is filled to the brim with plot twists, thrills and interesting characters! The two books are definitely meant to be read together, but when you finish the first one, you will want to jump immediately into the second because you'll find yourself still seeking answers.
---
Cold Case
It's 2017 and 19-year-old Tallulah and her partner Zack are excited for a parent's night out. They leave their baby with Tallulah's mother, Kim, who is happy to spend some quality time with her grandchild. But when Tallulah doesn't come home that night, Kim starts to get worried.
Kim calls Tallulah's friends and the last time they saw her was when she was heading to a party in the woods at a mansion called Dark Place. And no one has seen her since. The police think Tallulah made a break for it, but Kim knows her daughter and she would never do that. With no clues or leads, the case goes cold.
Sudden Clues
Cut to 2019, and Sophie, a mystery writer, is walking in the woods when she sees a note attached to a tree. The note reads, "dig here". Suddenly, clues surrounding Tallulah's disappearance start to surface, and Kim hopes that she will finally get some answers about what happened to her daughter.
With three points of view and different timelines, Lisa Jewell takes us on a tantalizing journey in this best rated book. This is one of those novels that you will be compelled to keep reading, even when you know that you really should put it down and get some sleep. The characters feel so real that you will think you actually know them by the end. A true mystery of a book!
---
Welcome To The Neighborhood
Melville Heights is one of the nicest neighborhoods in Bristol, with lawyers, doctors and old-money residents. Sure, there are people with secrets, and everyone watches one another, but bad things don't really happen there. Until they do. When Tom Fitzwilliam, the new headmaster at a nearby school, and his family move to town, all eyes are on them.
Tom is a charming yet unavailable man, but everyone loves him – especially his new neighbor, Joey. She's developed quite an intense crush on the man, one that she thinks she's kept hidden fairly well. Except Tom's teenage son Freddie is an observant boy, and he's noticed Joey's strange behavior.
Perceptions And Assumptions
I know I said that everyone loves Tom, but there are exceptions to everything, and Jenna Tripp is one of those exceptions. She lives on the same street and is a student at Tom's new school, and she's not entirely convinced that Tom is as good as everyone thinks.
Twenty years prior to this, there is a schoolgirl writing in her diary about her infatuation with a young and handsome English teacher, Mr. Fitzwilliam. Not everything is as it seems. This Lisa Jewell book is one you will want to add to your list. It's a very clever play on what happens when you take things out of context and make assumptions. Not everything is as you perceive.
---
Missing Memories
This brilliant Lisa Jewell book is highly ranked and for good reason. At the heart of this story there's secrets, two women, and a man who can't remember anything – the perfect mix for a thrilling and complex mystery novel! Every angle of the plot was compelling, and I absolutely could not stop reading.
This book has multiple POVs from the past and the present and twenty decades worth of secrets. We'll start off with Alice, living by the seaside in East Yorkshire with her children and multiple stray animals she can't help but try to save. When Alice sees a man sitting on the beach outside her house, she takes it upon herself to help him. Except the man cannot be helped, because he has no memory of who he is.
Lost But Not Found
All the way in the London suburb of Surrey, there's the newly married Lily. She's also new to the country and only 21-years-old. Lily is at home with dinner ready, anxiously waiting for her husband to come home – but he never does. When Lily finally gets the police involved, she finds out something that shocks her to her core: her husband doesn't exist.
With a ton of secrets, this novel is Lisa Jewell at her best! I had no idea what to expect the whole time I was reading it. Jewell really has a knack for creating fantastic characters. They're all so in-depth and honestly unforgettable, even by the time you've finished reading.
---
All Falls Apart
Now this is a good old psychological thriller, all about prejudiced point of views and terrible people acting like decent human beings. Jewell uses three POVs to tell this story, but before I say anything else, you should go into the book remembering this: not everything is what you think it is. It's all about perceptions, remember?
We have Owen Pick, a virgin in his thirties who has just been suspended from his job as a geography teacher after being accused of sexual misconduct – which he vehemently denies. Owen feels like his life is falling apart and finds himself unintentionally drawn into the dark world of involuntary celibates online. This is where he meets the sinister Bryn.
Strange Feelings
Living across the street from Owen is Cate Fours and her family. Cate is a physiotherapist and her husband Roan is a child psychologist. The Fours family has always had a funny feeling about Owen. Cate's daughter even swears that one night Owen actually followed her home from the train station. Then we have Saffyre Maddox, a young girl who was Roan's patient for 3 years.
Saffyre feels lost now that her therapy is over, so she starts to follow Roan to maintain their connection. But one night, Saffyre disappears, and I'm sure you can guess who the last person was to see her alive – Owen. One of Lisa Jewell's top books, this mind trip of a story ends with a powerful conclusion.
---
The Perfect Family
This best book by Lisa Jewell follows the Bird family. They live in a beautiful house with a huge garden in the scenic Cotswolds village. There's Meg, who is quite practical, the dreamy Beth, and then the twins, Rory and Rhys. The children all attend school in the village and share home-cooked meals every night. Sweet and lanky Colin is the father and their mother is the free-spirited Lorelei.
They really do sound like a picture-perfect family, don't they? I guess everything goes well until it doesn't. And for the Bird family, the turn happens on Easter weekend. A tragic event occurs that is so devastating, it starts to rip the family apart. Years later the children are all grown up and living completely separate lives.
Dealing With The Past
As adults you would almost never think that Meg, Beth, Rory and Rhys are even related, that's how distant they have become. But something happens that draws them back home to the Cotswolds. The time has come to confront what happened that Easter weekend all those years ago. It's time to unearth some secrets.
If you read the reviews for this Lisa Jewell book you will see an abundance of 5 stars. It's pretty much a guarantee that if you read this book you won't be disappointed! So much is covered in this story, from love and family to mental illness and secrets. You dive into layer upon layer on so many things and Jewell has once again created amazing and interesting characters.
---
Tragic Loss
Melody Browne's house burnt down when she was 9 years old and it destroyed every single thing she owned: her toys, her photographs, clothing, and even Christmas cards. To make an already terrible tragedy even worse, the fire also took Melody's memories too – she can't remember anything from before her ninth birthday.
Now in her thirties, Melody is living in a council flat with her 17-year-old son in London. She hasn't seen her parents since she left home at fifteen, but that doesn't bother her. She's made a pretty good life for herself and her son, she doesn't need anything else. But everything changes when Melody goes on a first date to a hypnotist show. She faints, and when she wakes up, her memories start to come back.
Puzzle Pieces
At first Melody doesn't think anything of it but slowly the pieces start to fall into place. Melody begins to remember the truth about her childhood, but still has so many unanswered questions. Her journey for the truth sees Melody end up all over England and meeting strangers who seem to love her like one of their own. Every time one question is answered, another one surfaces. Will Melody ever figure out the whole truth?
If you want to know, then you will just have to go and read the book for yourself! It's always good to take a chance on an author like Lisa Jewell because you know that her books are the best. I really enjoyed this book; the characters were very likeable, and it wasn't too dark of a tale.
---
The Disturbing Event
This best book by Lisa Jewell starts off in a rather disturbing manner. In a beautiful communal garden square in urban London, 13-year-old Grace is found unconscious with her clothing askew. This particular oasis is supposed to be safe, the perfect place for children to run free and neighbors looking out for one another. So, how did this happen?
Using multiple POVs and taking us back in time, Jewell fills us in on the events that led up to this troubling occurrence. I found this book very suspenseful because we immediately know what happens, we just don't know HOW it happened. I entertained so many possibilities, but Jewell managed to keep the truth under wraps until the very end.
Who, Where, How And Why?
Knowing what we do, Jewell takes us back and fills in the blanks, and we start to realize that this picture-perfect place maybe isn't all it's cracked up to be. Maybe the residents don't trust each other as much as they seem to on the surface. There are family secrets, cliques, changing relationships and jealousy.
This book is a typical Jewell one, with a lot of focus on the characters. There is also a long list of possible suspects, so you're constantly changing your mind about who it could be and what they actually did. I won't go too in depth because the beauty of this book is all in the mystery.
---
What Really Happened?
To end off this list of the best novels by Lisa Jewell we have The Third Wife. Remember that I have written this article in the order of what I think are the best Lisa Jewell books, but you may think differently when you read them. This one may be last, but it is still a fantastic read, so don't skip over it!
In the early hours of the morning in April, Maya stumbles and falls in front of a bus. The question everyone is asking is: was it an accident? Or was it suicide? Well, that's what Maya's devastated husband Adrian is determined to find out. Adrian believes there was no reason for Maya to do such a thing; she loved her job, she had good friends and they were in love. Maya was even on good terms with his two ex-wives.
More To The Story
Adrian's seemingly perfect life starts to crumble. In an effort to try and move on with his life, Adrian decides to sell Maya's cat. But the woman who shows up for the cat seems to hint that she knows something about what happened to Maya. She opens Adrian's eyes to the possibility that his complex and supposedly functional extended family has secrets.
Jewell switches between past and present to show us that everything is not as it seems. This novel was like a slow burn, Jewell definitely took her time to build up the characters. I felt that I ended up disliking some characters that I initially enjoyed in the beginning, but that's exactly what she intended.
---
Final Thoughts
Well, there you have it. All the best books and series by the amazing mystery author, Lisa Jewell. She truly is a brilliant mystery/thriller writer, who really takes the time to flesh out her characters and make them feel so real. Some of her books are more of a slow burn, and others start off with a bang. I appreciate how she changes things up.
This was just a list of a small number of Jewell's books, so if you enjoy her work or are interested in seeing what else she has written, you should also check out The Girls, Ralph's Party, and The Making of Us, although there are plenty more! I don't know when Lisa Jewell will be releasing a new book, but I am waiting with bated breath!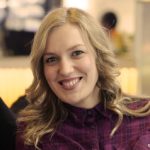 Alissa is an avid reader, blogger, and wannabe writer. (She's a much better cook than a writer actually). Alissa is married, has one human, one feline, and two canine kids. She always looks a mess and never meets a deadline.