Lars Kepler is a Lie!
Lars Kepler is a Swedish writer known for his mystery thrillers but not really. See, "Lars Kepler" is a pen name used by two people writing together which is a little odd but is surprisingly not that rare to come across. In this case, these two people are a married couple by the names of Alexandra Coelho Ahndoril and Alexander Ahndoril.
The "Lars" in the nickname was meant to be a homage to Steig Larsson, also a Swedish writer working in the crime fiction genre. The "Kepler" part is a wink at the famous German scientist Johannes Kepler who had solved one of the biggest scientific mysteries of his time and made further advancement in his field possible, even Newton's theory of gravity.
Successful Writers of Their Own
The most well-known work of the author is his Joona Linna series which I will go over in great detail shortly. Besides this, the couple using the pen name are also successful writers of their own. You might know Alexandar from his 2006 published novel The Director while Alexandra Coelho is most famous for her debut novel Stjerneborg which was a 2003 publication.
---
Best Lars Kepler Books
---
A Heart-Breaking Miracle
I will be launching this article by shortly introducing one of the most popular Lars Kepler books, The Hypnotist. This piece is also the first book of the author's iconic Joona Linna series. This 2009 publication was a massive hit worldwide which you can guess by the fact that it was on the shelves in thirty-seven countries and was a best seller in almost all of them.
The story of the series' first book opens up with a horrid triple homicide which is a case curious enough to make Detective Inspector Joona Linna interesting. The Ek family has all been killed in a single day except for one member, a little boy who is now paralyzed by the shock of the event as well as the more than one hundred knife strokes all over his body.
One Way Out of This Mess
When the detective gets into the case it becomes clear to him that the only way to find the mysterious killer is to somehow learn what the surviving boy went through. He fortunately knows the hypnosis professional Dr. Erik Maria Bark but the doctor is not exactly too eager to help him in the case. See, Bark sees this line of his work to be "ethically dubious and psychically scarring".
Bark has previously sworn to never use hypnosis again and when detective Joona initially asks him to perform it one last time, he rejects him as nicely as he can. At this point, it is also revealed that the doctor once had his reputation ruined after a patient lost all control of themselves and blamed him for it. However, the detective is still able to convince him to help thanks to his unmatched stubbornness.
The Darkness Revealed
There are two things Joona wishes to learn with the aid of the hypnotist, where did the big sister Evelynn go and who was behind the inhumane homicide? When Dr. Bark finally gets to work and reaches into the mind of the boy, his and the detective's darkest guesses about the murders are proven to be true. This thrilling and horrifying story makes it a strong contender for the best Lars Kepler book title.
---
Noir Elements
Continuing on with the article, the second piece I am going to be taking a look at will be one of the best rated Lars Kepler books that is The Nightmare. It is the second book in the Joona Linna series and it provides a story that is at least as interesting as the last one. It also includes some noir elements which I always welcome.
This piece of the best Lars Kepler series noticeably puts a lot more emphasis on Detective Inspector Linna as he shared the spotlight with the hypnotist in the first piece but is the sole protagonist in this one. Anyways, his call to the mission this time around is a woman who drowned under a peculiar set of circumstances and a man who had been found hanged in his home.
Two Deaths, One Mystery
The case of the drowned woman is the more interesting one if you ask me. She was found dead on board a "pleasure ship" which was drifting freely in the open waters. Still, the man found hanging also does provide some interesting intrigue. Especially with the uncertainty of whether he was killed or did it to himself.
This book also introduces us to some other members of the National Criminal Investigation Division as it progresses. Along with that, the readers get a new side character named Saga Bauer who is from a different division but is linked up with Lars in this story. The Nightmare demonstrates the detective side of Kepler perfectly and thus, is a strong contender for the best Lars Kepler novel title.
---
An Unorthodox Story
Moving on with the list, the next piece I will be giving a short summary of is another one of the best selling Lars Kepler books that is The Fire Witness. This piece stood out to me with its unorthodox story. It does not confine itself to the cliches of the mystery thriller genre and gives the reader a unique experience.
The main event that sets off the story of this piece is a girl having been murdered at "a home for troubled girls". I want to say this is by no means a clean murder too. Her body has been mutilated with a blunt object and she has been found on her bed, her dead body arranged to look like she is covering her eyes with her hands.
No Fear of Being Too Dark
At the same institution, a girl goes missing around the same time. When people look through her belongings to get a clue as to where she might be, they find the hammer under her pillow. Not to mention that the hammer is covered in blood, a lot of it. While the mystery of who killed the first girl closes, the mystery of this girl's whereabouts raises bigger questions.
There is also a third woman, Flora Hansen, who resides all the way in Stockholm and works as a medium but I want her to preserve her mystery for my readers so I will not go into further detail. As it is already quite obvious, this one of the best Lars Kepler books has no fear of being too dark or violent and it is able to tell a very strong story because of that.
---
The Most Feared Killer in Sweden
I am almost halfway through this Lars Kepler book list and the fourth book that I want to have a chat about is The Sandman. Every book series has a piece that starts building up the protagonist's past. Well, The Sandman is that book for the Joona Linna series as the story arises partly from a big event in Linna's past.
Jurek Walter was the most feared serial killer in Sweden and he caused a lot of pain for countless people. That is until Linna made a great personal sacrifice to ensure the capture and imprisonment of the wretched man. Because of that, the detective is deeply disturbed when the killer's name is brought up in the streets once again.
Finishing What he Started
Jurek is still behind bars in a maximum-security psychiatric hospital as he has been for longer than a decade. However, Mikael Kohler-Frost who was thought to be one of his victims is seen wandering the streets of Stockholm and signals that the deed is not yet done. According to him, he has been imprisoned by "the Sandman" all this time along with his sister.
Detective Kepler is keen on finishing what he started and he knows that the only way to find Jurek's newly discovered partner is to confront him once again. Thankfully, Inspector Saga Bauer is once again by his side to help him with the job. From then on, this one of the best novels by Lars Kepler narrates the tricky challenges the duo faces.
---
An Extremely Dangerous Criminal
The next piece that I will be taking a look at is going to be the fifth novel of the Joona Linna series, Stalker which is also among the top rated books by Lars Kepler. This piece tells a particularly high-stakes story and it includes maybe the most dangerous criminal that the detective inspector ever faced in the series.
This one of the best Lars Kepler novels starts off with an odd tape arriving at the Swedish National Crime Unit's doorstep. It shows a woman going about a usual day in her home, with no clue that she is being watched and even recorded. This weird event turns into a horrifying one when the same woman is found dead soon after.
Mocking the Justice
It is very clear that the woman in the video had a timely or even a respectful death. She has been brutally mutilated and her body is almost beyond recognition. When a second tape including a different woman arrives, it does not take long for the detectives to figure out that the killer is trying to mock them.
The protagonist Joona Linna joins the lead detective of the case, Margot Silverman in the investigation and he also recruits Dr. Erik Maria Bark a.k.a. the hypnotist to help them on the case. Little do they know, Bark is probably responsible for letting this man roam the world freely for quite some years. And that makes up the story of this contender for the title of the best Lars Kepler book.
---
Pardoned Under Conditions
Next up in this Lars Kepler book reviews article, I want to speak a little about the book The Rabbit Hunter. It goes without saying that this piece is the sixth one in the article as well as in Joona Linna, the best Lars Kepler book series. It is also worth mentioning that some versions of this piece have a shorter title, "Hunter".
In this piece, detective Linna is called back to the police force from the Kumla Prison which has been his home for a little while after he assaulted an officer as he was carrying out his latest investigation. However, he is not invited back to the job because they missed him so much. No, he has been summoned to take care of a particularly messy case.
The Detective's Most Complicated Case
The detective is taken to a meeting with the Prime Minister of Sweden as soon as he is relieved from prison. As he soon learns, the Minister of Foreign Relations has just been brutally killed and there is a possibility that other political figures are targets of interest as well. Not only do they want Linna to find out the murderer, but they also want him to neutralize him on the spot.
Joona makes his way through the case as fast as he can but even while he is working in such a hurry, he is able to piece together that this case is even more complicated than his friends in suits think. He reaches out to the reliable detective Saga Bauer for assistance and their adventures together make up this one of the best books by Lars Kepler.
---
A Series of Likely Deaths
Carrying on with this Lars Kepler books ranked article, the seventh piece that I am going to be talking about in this article will be Lazarus. It is another piece that brings out the untold past of some of the characters but I sadly can not say any more about this as I would just be spoiling its fun.
The book begins by informing the readers that some of the most ruthless criminals of Europe have been meeting with horrible fates. Nobody seems to think anything of this strange phenomenon as dying of old age is not really that popular amongst bold criminals. It is only when two of the most recent victims are discovered to have ties to Linna that the police decide to look closer.
A Vigilantee or a Sinister Man
Linna quickly makes up his mind that there is a single person behind all the deaths. He does not have a hard time convincing his colleagues about it but he does run into some trouble when most of them are reluctant to go after the case. After all, if there is someone out there who is making their jobs easier, why would they want to punish the guy?
Still, Joona does not buy that all these deaths are the work of a wannabe vigilante. He once again teams up with Saga Bauer as there is no one else to help him. Saga might just be the perfect person for the job anyways, at least if Joona's guesses about the killer are correct. Together, they drive forward the story of this one of the best Lars Kepler books.
---
The Creepiest Joona Linna Book
I have almost come to the end of this article and the last one of the Lars Kepler books that I have in order for you is The Mirror Man. This piece was published just three years ago, in 2020, and is the latest book by Lars Kepler to date. As its title already suggests, it is among the creepiest book in the series.
This case involves a woman named Jenny being found dead in the middle of a public park. The police are desperate for any clues as to who she is and how she ended up here but detective Linna already has a theory in his mind. He finds this apparent murder to be eerily similar to a death that they ruled as suicide years ago.
A Depraved Killer on the Loose
Unbeknownst to any of them, Jenny has been imprisoned by a cruel psycho for the last five years. He kidnapped her in the middle of the day and took her to an isolated old house to be caged together with his other victims. She has suffered endless nights at the hands of this man and saw all kinds of heartless things he did to those who tried to escape.
When an orphan seventeen years of age goes missing shortly after, all of the suspicions of the detective are proven. He realizes the suspect for who he is, a depraved serial killer who is ready to go on a giant rampage. Needless to say, the story of the new Lars Kepler book is one with very high-stakes and endless suspense.
---
Final Thoughts
I have always wondered how the creative processes of two-person authors such as Ahndorils work out. Well, I still do not know. But there is one thing for certain which is that the right duo can create magnificent results as it is in this case. The Joona Linna series is a perfect example of detective fiction done right and the books not even once ceased to entertain me.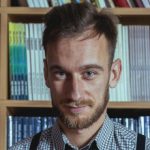 Robert is a science fiction and fantasy geek. (He is also the best looking Ereads writer!) Besides reading and writing, he enjoys sports, cosplay, and good food (don't we all?). Currently works as an accountant (would you believe that?)