In The Yikes! Zone
Formerly titled as In The Yikes! Zone, this book is by the author known as Mermer Blakeslee. She is also known as a professional skier which allows her to know a thing or two about the word fear.
Mermer Blakeslee
Mermer doesn't have that many books to her name, but the ones she has written have proven to be quite the masterpieces and she even managed to win an award which was the Narrative Prize for Leenie. She lives in the Catskill Mountains with her husband, and that's definitely a nice place to both ski and just relax and write away. This is the book review of A Conversation with Fear that is going to show you what this book by Mermer is all about.
---
A Conversation with Fear Book
---
Coping With Fears
Now, let's get a few things straight. This book is not a how-to guide that shows you why a person experiences what they experience when frightened and how it happens, but it is a book that is meant to comfort people who experience great fears, and constantly for that matter.
As many different people have many different fears, we all need to learn how to cope with them so that fear itself doesn't consume us. There are all kinds of fears like fear of failure, fear of aging, fear of the unknown, and so on, one person is afraid of something that another isn't and vice versa.
How to Overcome Your Fear
By what you can see from our A Conversation with Fear book review, Mermer sounds like she has given this topic a lot of thought as she talks about important and interesting topics such as the fact that comfort is something that is more subtle and more quite than fear, but it does have the power to calm you and get the job of overcoming fear done.
One of the most important things we could do, says Mermer, is to first accept fear as a part of life. Many people think that they want a life without fear, where they aren't afraid of anything, which as a result brings fewer worries into their life and so on. But, Mermer makes us realize that this just can't be.
Fear Makes Life Worth Living
What we don't understand is that fear brings a lot of meaning to life, what we fear to lose we tend to care about very much which shows how we value things. Some other ways of coping with fear and accepting this word into our lives is such as with the words manage, handle, overcome, banish, fix, and so on.
Once we realize how to deal with it, life gets easier, we reach success more easily and generally have a better time while learning to value what we truly care about.
Valuable Knowledge
Hopefully, this book review of A Conversation with Fear has cleared up what this book holds and that you understand what to expect when you start reading it. Mermer has put a lot of useful and valuable knowledge in there that has the power to make many lives better and more comfortable.
---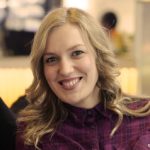 Alissa is an avid reader, blogger, and wannabe writer. (She's a much better cook than a writer actually). Alissa is married, has one human, one feline, and two canine kids. She always looks a mess and never meets a deadline.