We All Have a Story
Each and every one of us has a story. From where we came from, how we got to where we are, a failed romance, a successful one, a scare from our lives, or whatever. Each of us has something to tell and, luckily for us, there are a lot of people that want to read of our stories.
For instance, about a century ago, most books published were from either very capable authors, prestigious writers, or highly educated people. Today, however, everyone can write their own story and self-publish it for anyone to read it.
---
How to Publish a Book
---
Distribution
Publishing, therefore, is the activity of having any kind of information – literature, in our case, but also music, software, or whatever form of content – available to the public for free or for a monetary gain on the publisher's part. Most typically, the term 'publishing' is used to refer to the distribution of books, newspapers, or magazines.
Once again, luckily for us, there are quite a lot of mediums that we can use so as to succeed at publishing our writing. Now, we can take a look at what accomplished writers suggest as they try to give an answer to the question of how to publish a book.
---
Superb Job
Joanna Penn's Successful Self-Publishing: How to Self-Publish and Market Your Book in E-Book and Print was published in December of the year of 2015. It is only available in e-book form, spanning about eighty pages, or so.
One happens to ask themselves where exactly the independent writers of today would be if Joanna Penn's literary efforts weren't so dazzlingly helpful and powerful. Joanna does a superb job of making all the significant information on the subject easy to grasp. All of the relevant points are made into summaries and she uses bullet-points over several chapters, while elaborating on why each piece of info is as important as it is.
Wonderfully Structured
As such, the book is wonderfully structured. The very aspect of it being formatted and structured the way it is helps with making the lengthy process of self-publishing seem less tedious and not as difficult. It, indeed, seems to the reader as something very much achievable, on the shorter plan.
All of Joanna's books, most notably her non-fiction efforts, are a real godsend for individuals trying to get into the process of self-publishing, but are a bit too afraid from the terrifying prospect of failing.
Recommended
Anyone with a candid interest or passion for writing and self-publishing will learn a lot from Joanna's book. In a breezy eighty pages, Joanna does what writers can't in two-hundred and eighty.
From whom can you learn about the process if not someone like Joanna that's self-published most of her own books? Even authors with experience in self-publishing can find tips so as to be even more successful in future endeavors. Cannot recommend it enough.
---
Detailed Experience
The Essential Guide to Getting Your Book Published: How to Write It, Sell It, and Market It . . . Successfully was published by coauthors Arielle Eckstut and David Henry Sterry, in the year of 2010.
Though it is written by two authors instead of one, in truth, it feels like it's been written by a single person with how cohesive the writing is, yet the experience that is detailed and that helps the book in a tremendous way feels like it comes from a whole league of people.
Several Updates
Many readers and genre lovers agree that it is the most understandable step by step guide for getting your book on the shelves of bookstores or on whichever online platform you may want. It has, since its release, been revised and updated several times, with added sections.
These new sections feature things like blogs, online marketing, micropublishing, social media power, author websites, crowdfunding projects, and the like. This adds to the book's merits and is precisely what makes it the best self-publishing book out there.
Step By Step
The two authors have published more than twenty-five books together, so that one can be assured of their own experience with the art. Predominantly, Eckstut and Sterry concern themselves with explaining the steps you need to take in order to publish your work.
These steps include the following: how to get a real idea of what you want to write, how to have it blossom, how to come up with a real eye-catching, striking title for your book, making a proposal for selling, finding your agent, reading and comprehending a book contract, and many, many more things on the subject.
Interviews
Included and wonderfully incorporated are interviews from famous and accomplished writers like Neil Gaiman, Margaret Atwood, Leonard Lopate, Amy Bloom, and many more people. Enough kind words can't be said about The Essential Guide to Getting Your Book Published, truly.
---
Perfect Read
With a title as long as How to Self-Publish A Children's Book: Everything You Need to Know to Write, Illustrate, Publish, And Market Your Paperback and E-Book (How to Write For Children Series) has, the author – Yvonne Jones – must have done quite the good job. Thankfully, Yvonne has never failed us, and his 2018 release surely didn't disappoint his fans and readers, alike.
Many readers have referred to it as a perfect read for people willing to endeavor into the segment of writing and publishing children's books.
Daunting Prospect
It can be a scary prospect to let yourself go headfirst, since it is a delicate subject, but when done rightly, you can expect quite the success. And since you're going to be guided by Yvonne, your success is all but guaranteed.
The lengths that Yvonne goes to so as to teach the reader a thing or two about children's books, the depths of her style of writing and the insightful tips she provides are nothing short of wonderful. At the end of each subsequent chapter, the actions and the resources required are all neatly enumerated for the reader's quick examination. At the end of the whole book, even more resources are laid out for us.
Anyone Can Do It
Accordingly, all the steps that Yvonne suggest, explains and provides in an insightful manner are ones that anyone can accomplish. They are markedly easy to imitate, so that, in no time, you'll be publishing books just like Yvonne.
The theoretical approach coupled with the practical advice make it a fine read for children's writers of all ages. From the art of the writing process, to the illustrations that you'll inevitably have to use, to the design of the book's cover, and all the way to marketing, not a single stone is left unturned by Yvonne.
---
Updated and Expanded
How to Self-Publish a Book on Amazon.com: Writing, Editing, Designing, Publishing, and Marketing was written and published by Chris McMullen in 2009. It was, however, subsequently updated on two different occasions – once in 2014, and it was revised a second time in 2019. What are Chris McMullen's words of wisdom for how to publish a book?
The 2014 update of the book expanded on and added more than a third of content to the book. There were added sixty-six pages added which covered topics ranging from page numbering and header issues for paperbacks, revamping chapters for marketing purposes, designing an e-book, and such.
Vast Experience
The 2019 update, however, only reflected on the merger which occurred between CreateSpace and Kindle Direct Publishing, and what that meant for us.
If anyone is familiar with the work of Chris McMullen, they'd know that he has written and, subsequently, self-published more than ten paperback and electronic books. Even the book we're reviewing, seeing as how Chris is confident in his own abilities, was written using the advice and techniques laid out here.
Drawing and Formatting
Additionally, being someone experienced in drawing professional illustrations using only the drawing tools of Word, Chris provides us with many tips on drawing and formatting.
The book starts out with how people come to decide to endeavor into self-publishing or, inversely, publishing in general. From there, it goes on to speak on important information for developing the concept of the book, researching and finding out how large its potential is.
Simple and Articulate
Then, we move onto formatting and designing the contents of the book, the back and front covers, how to convert Word documents into a PDF, how to publish books in both paperback from and in an e-book edition. A nicely explained and articulate introduction to marketing which both beginners and skillful authors can appreciate, alike, is incorporated, too. There are more things in Chris' book than we can mention, truly.
---
Revised and Updated
Self-Publishing Books 101: A Step-by-Step Guide to Publishing Your Book in Multiple Formats was published by Shelley Hitz, in the year of 2012. Additionally, it was revised and updated in May of 2014, featuring an added one-hundred pages of novel material. In her book, Shelley covers a range of things – from various companies and various costs, all the way to book designing and copyright information.
Three Parts
The book, itself, is structured and formatted into three different, separate parts. They go as follows:
Part One – The Foundation for Publishing Success. Here, Shelley speaks very broadly, covering things like writing your own book, editing it, and building your own marketing platform via blogs, personal websites, Instagram, Facebook, Youtube, and the like.
Part Two – Self-Publishing Your Book. Here, we speak more specifically on things like book cover designs, self-publishing a paperback, then an e-book, and then an audiobook, translating your own book into a different language, and decision prior to publishing, like the title, pricing, descriptions, and many more things.
Part Three – Other Publishing This is the final part, where Shelley speaks on copyrights and forming an independent publishing company.
Indispensable Read
The self-publishing gem of Shelley is an indispensable read – it features all the things you need into a compact checklist so as to get on the route to publishing your own books. Tips for success in all facets of life are, of course, present and a welcoming factor.
In terms of writing, the book has an enthusiastic, lively, upbeat and conversational tone. It delivers brilliantly on its promises, answering all the questions one might have on the topic and featuring questions that might not have even crossed the mind of the reader. Shelley's book is one of the best on the topic of how to publish a book and a great read for genre lovers.
The Process of Publishing a Book
We know that self-publishing is centered around making and selling a book, most notably online. This is a step away from traditional publishing, as traditional publishing has the companies pay the authors royalties, while working with them so as to improve the quality, and then to distribute the final product.
Extremely Successful Writers
Now, you probably wouldn't think it just by looking at their individual success, but there have been a number of extremely successful writers that self-published their work. A modern example of this is E. L. James and her trilogy – Fifty Shades of Grey, Fifty Shades Darker, and Fifty Shades Freed. She, for example, started out by writing fanfiction based on the Twilight series.
Hugh Howey and his sci-fi novel Silo is another such example. The novel was first published in the form of several novellas. And there have been many examples of self-published authors gaining superstardom in this way.
Why should you think about self-publishing?
Surely there must be a certain detriment with having a publisher given that so many people choose the self-publishing course.
Benefits
Some benefits from being able to publish things on your own are the following few:
Monetary Gain. When you receive all the money gained from your own intellectual property – barring the cut of the seller –, you will notice how big of a deal it If you had to give an arbitrarily large percentage of the money to a middleman, you probably wouldn't be so keen on traditional publishing.
Freedom for your Since nobody can tell you what to write, to which audience to appeal, no one to censor you at the earliest of stages, unless you collaborate with an editor, you'll be free to do whatever it is that you want with your book.
The product is yours and yours own. If it becomes so successful to merit a movie, sequel, or whatever, you'll be the one contacted and you'll receive all the fame and money that comes with success.
The only deadlines that anyone can bind you to is yourself. Otherwise, you can write at your own pace without someone there to create a fuss or haggle with you.
Planning Your Book
After you've gotten the general idea or point of your book, you're going to be writing the first draft. While this can be a very daunting prospect, once you get down to writing it, it won't be quite as scary.
Different Steps
Accordingly, there are different steps to take when you're writing a different type of book. As such:
Fiction

This encompasses, as the first phase of writing a fictional book, the process of laying the foundations for the story, thinking up and building the world where it is set, sketching out the protagonist, antagonist, and the rest of the characters, and taking into account all the plot points that you want to cover.

Non-Fiction

Non-fiction books are oftentimes how-to books or self-help books, but most broadly they aim to solve a certain issue for the reader.
Non-fiction planning follows this paradigm – researching and interviewing so as to get the material for your book, and making a book proposal.
A book proposal is a document which serves the purpose of showing the publisher – in the traditional publishing industry – what the endgame or the point of the book is. This can help self-published authors to keep track and not lose focus of what they're trying to write.

Personal experiences

While they are based on factual, non-fictitious events, memoirs differ from non-fiction books in the sense that they aren't trying to solve an issue. Their aim is to speak the truth about a certain event or memory of the author. Memoirs should follow the process of finding what the point of the story is, having all the occurrences be in a chronological – or, at least, easy to follow – manner, and giving proper background to all characters and their motives.
Target All Markets
Here's a quick tip – a smart idea is to publish your work in two formats – in both paperback and e-book form. It will increase your lucrative gain since there is an equal proportion between physical book lovers and e-book readers.
Conclusion
To conclude, we looked at what publishing means, what self-publishing actually is, what it encompasses, how it came to be, and how all of us have a story to tell. Most importantly, we looked at how to publish books. Accordingly, we took a look at five different books that speak on self-publishing and give important tips and very helpful advice for anyone with an ambition to publish their own book.
Quick Summary
To quickly enumerate them, the books were:
Successful Self-Publishing: How to Self-Publish and Market Your Book in E-Book and Print
The Essential Guide to Getting Your Book Published: How to Write It, Sell It, and Market It . . . Successfully
How to Self-Publish A Children's Book: Everything You Need to Know to Write, Illustrate, Publish, And Market Your Paperback and E-Book (How to Write For Children Series)
How to Self-Publish a Book on Amazon.com: Writing, Editing, Designing, Publishing, and Marketing
Self-Publishing Books 101: A Step-by-Step Guide to Publishing Your Book in Multiple Formats
Lucrative Prospect
Then, we took a look at the process of self-publishing and planning out your own book. As such, self-publishing is a very lucrative prospect and should be looked at with a keen, knowledgeable lens by researching about all of the benefits and drawbacks. We, however, can only recommend self-publishing, as many authors have found it a godsend.
---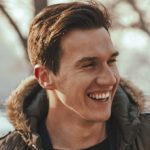 Michael is a graduate of cultural studies and history. He enjoys a good bottle of wine and (surprise, surprise) reading. As a small-town librarian, he is currently relishing the silence and peaceful atmosphere that is prevailing.