Time Flies
Readers have, with an astonishing pace, become used and loved by readers from around the world. To think that the first e-reader was released less than twenty-five years ago, and it was not something that people took fond to.
Indispensable Tool
Fast-forward to our day and age, and the e-reader is an indispensable tool for readers, everywhere. Accordingly, people also have a fondness for audiobooks, and it's quite the interesting prospect to listen to the audio version of a book.
---
Kindle Unlimited Review
Pros
Easy to Use
Massive Platform
Email List
Sneak Peek
Royalties
Cons
Exclusive
Drop in Royalties
User Has to Read Your Book
Royalties Are Subject to Change

---
More Than Million Titles
One such example of an e-reader and audiobook service is the Kindle Unlimited. It is a service, a novel one at that, which enables readers to enjoy as much as they may prefer, with north of a million titles and thousands upon thousands of audiobooks. The reader can enjoy and discover multitudes of new authors, old books and hundreds of genres. It is useable on any kind of device that you might be using right now. Additionally, you can even self-publish on the service.
Very Much Worth It
We're well aware that some conservative readers might be reluctant to use audiobooks or e-readers, it might even seem a bit sacrilegious to give up your hardcover, yellow-paged classic in favor of a new piece of tech, but it's very much worth it. The benefits far outweigh the flaws, and you should be sure to just give it a try. Now, we can take a look at the pros and the cons in our Kindle Unlimited Review.
Like all things, the Kindle Unlimited surely has its own drawbacks, but also its advantages. We'll now take a look at what the pros and the cons are in our Kindle Unlimited Review.
Positives
It is extremely easy – a genuine breeze – to use for all writers, writing-enthusiasts and all publishers. Additionally, it's very usable and the features that it boasts are rarely found on other platforms.
Writers can have access to a very expansive, broad network on a platform that is extremely popular amongst writers, readers and publishers.
Kindle Unlimited has an email list, which is, to say the very least, a very impactful By reading and taking up the audiobooks or e-books you can encourage other readers from places around the globe to take up the same ones that you're reading. This would be a miracle for authors that you might feel are underappreciated.
If you're a publisher or an aspiring writer, this is a very encouraging point. Readers are able to assess your product – the e-book –, they can read the opinions of reviewers, and are given a sneak peek prior to making any purchases.
Royalties are, of course, very much a potential with Kindle Unlimited, as many will tell you.
Negatives
Since it is an exclusive platform, you are not allowed to, at the same time, run open publishing on different markets, as such. This does limit how lucrative you can be with your products.
Whatever royalties you are to receive are very much dependent on the amount of money allocated by Amazon to the service of Kindle Unlimited.
How much you earn depends on how many pages of your book(s) are read by how many readers. If some drop interest after a while, it means you'll receive a smaller pay.
Adding to the previous point, if a reader borrows your book, but never opens it so as to read it, or listen to it, you don't get any money.
The implied ruleset and the royalties are subject to change in tandem to Amazon's own whim.
How does Kindle Unlimited Work?
Surely, this is an important point, especially for someone writing a review of Kindle Unlimited, and we will oblige to explain everything to our readers. Amazon, itself, has a lot of services and subscriptions that it offers. Avid readers will attest that their Kindle Unlimited is one that sounds most favorable and intriguing.
With your subscription to Amazon's Kindle Unlimited, you receive free access to more than a million titles from Kindle, including magazines, e-books, and audiobooks. The titles that are present on Kindle Unlimited can be read using any Amazon device or, alternatively, the Kindle app.
So far as borrowing goes, you are allowed to keep up to 10 books in your borrowed section, while the due date is nonexistent, essentially. To get your Kindle Unlimited subscription, all that you need is an Amazon account with a working, valid credit card. Your One-Click payment should be enabled, too. A Kindle device isn't required since the service can be accessed using the Kindle app – it is present for PC, Mac, Android, and iOS devices.
Kindle Unlimited, however, is not the same thing as the subscription service Amazon Prime. This means that you aren't required to be an Amazon Prime user so as to get Kindle Unlimited.
Adamantly, we should mention that there is a service, very much similar, called Prime Reading – exclusive for Prime members in the U.S. –, but it boasts a much smaller library of titles, only a thousand or so, while Kindle Unlimited has more than a million titles useable.
What do You Get with Kindle Unlimited?
Like we mention, the subscription of Kindle Unlimited grants you complete access to more than one million titles, featuring predominantly e-books, then quite a sizeable selection of audiobooks and a wide array of magazines.
The service is only $9.99 per month, while you can get them in the form of a gift for a period of six, twelve, or twenty-four months. The same rates are applied to the longer periods, though.
A one-month trial period is available, though, so that you can see and judge whether or not the service is prime – pun intended – for you or not. No financial commitment is required, also!
What Books Are Available on Kindle Unlimited?
When it was launched, Kindle Unlimited, had about 640 thousand titles, the highest number of titles up to that point. Other services, for example, like Oyster made claims that their catalogs were comprised of more than a million titles. The Oyster e-book subscription platform ended in the fall of 2015.
What helps Kindle Unlimited quite a lot is the fact that it relies a lot – and we mean a lot – on authors inside of its own ecosystem. Self-publishing, you see, is something that people are very much interested in and this works in the favor of Amazon.
As of the moment of writing of this Kindle Unlimited review, the catalog of Kindle Unlimited includes the following:
Circa 1.4 million Kindle e-books in all of its categories;
Nearly twenty thousand of them are accompanied with narration – audiobooks, essentially –, so that the flipping from reading and listening is issueless;
Over nine-hundred thousand books have Word Wise, which is a concise, small definition of a difficult word;
Since the amount of Kindle e-books that are offered by Amazon is, at this precise moment, more than 3.7 million, we can conclude that Kindle Unlimited Comprises about 40% of the Kindle Store's complete catalog. Likewise, about fifty thousand books that are present on Kindle Unlimited are endemic, i.e. they are lacking in the Kindle Store.
Something that is worth mentioning is that Kindle Unlimited doesn't have books from the following publishing houses – Penguin Random House, Hachette, Macmillan, HarperCollins, and Simon & Schuster. Chances are that if you have a very famous favorite author, their books won't be present on the service, at least not if they're from the aforementioned publishing houses.
Tidbits on Kindle Unlimited
We mentioned above that the service costs the user $9.99 each month and you can read whatever number of books that you can muster. There are plans on a longer timeframe, like a six-month subscription, a twelve-month one, and a twenty-four-month subscription, the longest one. You can even buy a Kindle Unlimited subscription as a gift for a friend, significant other, family member, or whomever.
At any given time, once you've registered and acquired the service, you can have a maximum of ten books in your borrow section. It doesn't cost anything to borrow a book, nor does it pay if you're a self-published writer on the service. Speaking of self-publishing, Amazon's Kindle Unlimited is the most used platform for this venture.
Accordingly, you are only paid by the page, and not by book borrowed. This might be detrimental for some people, but if your product is of a satisfactory quality, this won't be an issue in the slightest.
You can even use the service for a whole month without paying for anything, provided that you have a viable credit card, so as to test the waters and see if the service is something that you'd like to invest in or, inversely, something you'd rather not. If you're lucky and skilled at this 'art', though, you can even get two or three months of free subscription.
Conclusion
That was, by and large, what we had to say in terms of our Kindle Unlimited Review. We will sum up in a few points everything.
The Kindle Unlimited service is a wonderful one, to say the least. When it was released, in July of the year of 2014, Kindle Unlimited boasted a bit more than six-hundred thousand titles, while, since then, it has doubled its titles to an amount of 1.4 million books. Unlike other platforms and services, Kindle Unlimited is and has been completely transparent concerning the number of their books.
With the service, you can read many, many books for a small price of $9.99. In fact, it only takes two $4.99 books per month so as to have the subscription worth more to you than to Amazon, essentially. There are books on the Kindle Store that even pass the $10 mark, so they make the subscription even more worth.
With this, we can deduce that the platform of Kindle Unlimited is more than worth your money. Even if you think that it might not be quite something you'd like, you can try it out for a period of one month and then make decisions. Many people have tried it and never quite given it up.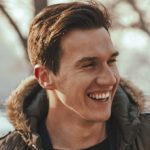 Michael is a graduate of cultural studies and history. He enjoys a good bottle of wine and (surprise, surprise) reading. As a small-town librarian, he is currently relishing the silence and peaceful atmosphere that is prevailing.