Achieving Your Dreams
In our time, everyone wants to write a book, tell their stories, get the money and the fame that comes with it and, then, they are basically set for life.
The idea isn't an illogical or unreasonable one, but the execution is where most people seem to falter, their wills come to waver and the odd discontent that follows a plateau or a slump might be too great an obstacle for most people.
This might very much be the reason why, in the previous several centuries, ordinary people didn't write books, but instead it was a privilege for the most knowledgeable and educated men and women.
---
How to Write a Book
---
The More Diverse, The Better
No doubt that the steep plummet of illiteracy over the world contributed to people having more desires to write their own books, and it is a wonderful thing that has come with the developments of the 20th and 21st century.
Whereas in the 16th century people mightn't have been interested in reading what the average Joe had to say, today, mostly as result of globalization and such, there is an invigorating want for reading books from all kinds of people – the more diverse, the better. Well, we can take a look at exactly how to write a book. Here are some books to help you out.
---
Famous Method
Randall Ingermanson published his superb book How to Write a Novel Using the Snowflake Method in 2014. It quickly became a classic of the genre.
Right off the bat, if you're having problems with writing the first draft of your novel, and an outline isn't quite what you're going for, then this is the number one book that you can take up. Here we have a book that has been read and put to use countless times.
Thousands of Novelists
Ten steps are all you need to take so as to boost the wonderful creativity that you no doubt have. The Snowflake Method has been used by hundreds upon hundreds of novelists from around the globe to reignite or fast-charge their imagination: the first drafts of their books follow shortly.
The book goes about following the events surrounding an imaginary writer as she learns of the outstanding might that the Snowflake Method has. Soon, the story that she has goes from a mere, plain idea and transforms it into a strong, hearty novel – but, that's not the only change that occurs: our protagonist changes into a bolder, stronger person just as her writing prowess does.
Useful and Beneficial
We are aware that writers might not be interested in following someone else's advice for writing a book after all, it's something that people want to do by themselves, as it is their very own, but just taking a look at the methods and advice of other people will definitely be useful and beneficial to one's developing story.
In short, Randall teaches people how exactly to define the audience that the book is intended for – a kind of demographic; a sure-fire way to have people know whether they want the book or not, no fuss and no second thoughts; how to flesh out and get behind the minds of the characters; developing the mighty theme of the book, and plenty more things about how to write books.
---
Daunting Challenge
Everyone has (at least one) book inside of them, but the process of sitting down, laying down all of your ideas and picking up the pen and pad, the typewriter, the quill or the computer can be a daunting challenge and not everyone might be brave enough to leave themselves so open – incidentally people are scared to open up to themselves.
When this is done, how does one go about editing, rewriting and revising the written material? Why do some parts seem uninteresting now, but once deleted, they are all the more seductive?
Feelings of Unworthiness
Here comes in Morgan Gist MacDonald and his Start Writing Your Book Today: A Step-by-Step Plan to Write Your Nonfiction Book, From First Draft to Finished Manuscript, published in 2015.
MacDonald, in a brilliant manner, discusses why there sometimes arise feelings of unworthiness when we write, how we can create our own compact, easy-to-follow routine about writing, how to get our first draft down and then how to edit it, using people's opinion and having someone beta-read your work, and, in the end, how to get everything together into a wonderful manuscript.
Organization and Motivation
The tips about how to write a book that MacDonald emphasizes are just great for surmounting any resistance that might persist, organizing the material that you've prepared and keeping the same motivated spirit from beginning to end.
Of course, books like this aren't going to make one a great writer if they aren't already a great writer. They will, however, make the great writer organized and structured since the fervent and passionate imagination that the creative person has must be tamed in this sense.
Gem Like No Other
Most useful for writers of non-fiction, MacDonald's book is a gem like no other. Even writers of fiction can find and use things from the book, though it is evident, from the start, that the audience MacDonald was going for was the non-fiction one. Still, it is a superb book.
---
All Kinds of Books
Children's books might just be the most gratifying kinds of books that one can write. Seeing a child smile, or at least knowing that one will, because of a book that you thought up, wrote and published is, by and large, a very virtuous thing that one can do.
Katie Davis wrote and published her aptly titled book How to Write a Children's Book in 2015. There are even different kinds of children books that you can write – there are picture books, chapter books, middle- grade books, young adult fiction, etc. This dilemma is resolved once one gets to the How Old is Your Reader chapter in Katie's book, as she explains it all so wonderfully.
Idea Worth Chasing?
Even if you're not interested in writing a bestseller, Katie's volume is here for you – even if you just want to write a book for your children to read and enjoy, it'll be a piece of cake once Katie starts tutoring you.
Speaking of bestsellers, authors like R.L. Stine, Jane Yolen and Judy Blume contribute their own ideas about where to get your ideas, whether or not a certain idea is worth chasing, and how to write a book for your children.
Everything You Need
Then, there are particulars like: figuring out whether you're writing for the adequate age, how to write your protagonist properly, how to make a powerful plot, things that editors should know, and a multitude of other useful tips and tidbits.
Experienced writer or complete newbie, How to Write a Children's Book is here for you, all the same. When you get towards the end of this breezy ninety-five-page book, you'll find a kind of prompt or checklist as pertains to the organization, characters and settings, mechanics of the story, and the structure of the sentences.
As practical a book as any, Katie's book is deservedly here to help you with how to write a book, a children's one, in this case.
---
Complete Guide
Randall Ingermanson is on our list for a second time, now. He also wrote the How to Write a Novel Using the Snowflake Method. Right now, we have his Writing Fiction for Dummies that was published in the year of 2009.
Writing Fiction for Dummies is a through and through complete guide made so as to teach the reader what the necessary steps are on the journey from beginning your first book to fiction superstardom.
What You Can Learn
These are a few of the things that readers report that they learned over the course of this book:
Mighty Fiction Writing: The characters that you write should be powerful, strong, and ones that readers can relate to; the plot of the story must be a complex one, though not necessarily a confusing one; make the story feel like a candid one.
Planning the Strategy: Find out where exactly you are on the map towards publishing your book; find out what readers want from your stories; figure out your own style and make it accessible.
Self-Editing: No one can edit your own novel quite like you can – after all, you are what you write; flesh out your characters completely; amend scenes that might feel off kilter; recreate and smoothen out the dialogue.
Getting Published: Find a proper agent for yourself; write a proposal, synopsis of your work and a query letter; present your writing and be confident.
Anything But Dumb
Writing Fiction for Dummies will have you go from a writer to a novelist, to an authoritarian author. While other 'Dummies' books might feel vacuous at points because of the subject-matter and the context, this one is anything but. It is brimming with helpful examples and advice for publishing your very first and your following twenty or so books. Definitely a recommended read.
---
For Non-Fiction Writers
How to Write Non-Fiction: Turn Your Knowledge into Words by Joanna Penn was published in 2018. Like our last entry, it is a book specifically tailored – though for the opposite end of the spectrum – for non-fiction writing and writers.
Thoughts of unworthiness and an odd sense of fear at taking up a book-writing project for a certain niche you might feel you're an expert in, are, of course, very common.
Fear of Spotlight
Certainly, everyone that's ever written a book has had second thoughts about whether or not they're as insightful in the segment they interest themselves in. Not even just writing, but any walk of life can feel scary. The athlete has as much fear in the face of the spotlight as the artist.
Non-fiction writing might, in fact, be the most daunting, but also the most glorifying. Non-fiction writers set out to change the perspectives of people, and, by a little stretch, change the very lives of these same readers.
5 Separate Parts
Joanna's book is segmented into a total of five separate parts, and they go as follows:
Part one. Before You Write: A Mindset
This is where Joanna discusses and tackles questions like why one would want to write a non- fiction book, how to write a book if I'm not an expert in the field.
Part Two. Before You Write: Business
What kinds of non-fiction books there are, who are you writing for, what is going to be the title of your work, are you going to use a pseudonym, book proposals, etc.
Part Three. Writing and Editing
This is where the material is organized and gathered up, research is done, interviews, surveys… then, writer's block is discussed, focusing on the speed and the quality, editing the book by yourself, etc.
Part Four. Publishing and Product Creation
What are your options for publishing? How to price your book? Keywords, categories, descriptions, updating, and plenty more.
Part Five. Marketing Non-Fiction
Building your author's website, advertising your book, book-centered marketing, and, finally, concluding.
How to Write a Book?
When going about writing a review of a book, one should follow a certain little guideline so as to ensure at that the review, itself, will be a concise, truthful, unbiased representation of the material that is being examined, at this present time.
Of course, one should start out by writing up a clear, minute summary of what the book is actually about, but one should remain mindful not to spoil certain aspect of the material.
Paying Attention
The most important facets and themes of the book are the first things you should pay attention to. Presenting the most significant points in a compact manner, so as to avoid confusion is a must. Discussing how the author dealt with the conflicts, how the author's writing style suited the story, etc.
Incorporating quotes and important passages can be helpful in this venture. Encapsulating everything that you have read into a single conclusion is what people are going to be looking for. And finally, rating it on an arbitrary scale can be beneficial to the whole deal.
How Long Does it Take to Write a Book?
The question is quite an irksome one. On one hand, we have people that would shrink in their seat if the period between beginning your book and ending it is a sizeable one, while, on the other hand, the period is astoundingly hard to deduce. Surely, there isn't a certain number of days, weeks, months, or years, that it will take any author so as to write the book.
For one, the topic of the book is of paramount significance to this question – it will, more often than not, take less time to write a book on something like wine than it would a book on something like nuclear fission.
At Your Own Pace
Then, the speed with which one writes is a factor too. There are writers that write fast, like Stephen King who has been quoted to write a chapter a day, while others might take more than a month to get their chapter of a satisfactory quality. If that isn't enough, we can't be sure of other things like, for example, whether or not you'll need a rewrite or edit, or maybe you'll need several.
How to Write Dialogue in a Book?
This might be the most challenging part of writing a book. It is what separates a book that's dryly written from a book that is smooth, realistic and that speaks to the readers with a loveable zest.
Avoiding superfluous and unnecessary words is the number one thing to look out for. If you're dragging the point on for too long, or you're making it far too complicated, the readers won't be wont to take up other books of yours.
Don't Undermine the Point
Small talk is useful in some cases. If half of your dialogue is small talk, it'll undermine the point of, well, dialogue. Instead, small talk should be used only for segueing or for having the story seem realistic.
Be sure which characters speak in which way. If your characters are too agreeable or, in another word, uninteresting, the reader won't have why to read. And, finally, intrigue and intensity go a long way.
How to Write the Title of a Book?
It's markedly hard to think up the title of your book. After all, it's supposed to encapsulate everything that is bound between the covers, while still delivering a seductive, tempting air about it so that the readers will pick it out amongst hundreds of others on the shelves.
Being clear on what you want your book to showcase and stand for is the first thing you've got to pay attention to. If you want your book to cover non-fiction themes, having it scream blockbuster isn't the first thing you ought to try.
Be Original
If the title has been used too often, you should stay away. It'll only have readers weigh their other experiences against the all-the-higher expectations of yours, and you don't want that.
Having several titles and asking people – lots and lots of people – which of several potentials ones is the most interesting, is a surefire way to get perspective on what readers are interested in.
How to Write a Summary of a Book?
The summary on the back of the book's cover is the second most important thing for a book on first impression. The summary should deliver an interesting, exciting synopsis while remaining kind in details, not spoiling the matter, but having a strong sense of seduction hang over the words. This can, as you may have thought, be exceedingly tough.
Let Characters Drive the Summary
Something that can help is annotation. The most interesting parts of the book, once annotated, can be paraphrased into small bits of exuberant text that draws the reader in.
Break the book down into a few sections – everyone knows that a book has a beginning, a middle and an end, and this can be used nicely. Try to encapsulate each part into a single sentence and it'll be perfect. Knowing the characters well and having them drive the summary is another thing to pay attention to. After all, the characters are the soul of the story.
---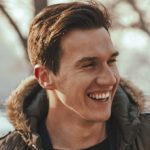 Michael is a graduate of cultural studies and history. He enjoys a good bottle of wine and (surprise, surprise) reading. As a small-town librarian, he is currently relishing the silence and peaceful atmosphere that is prevailing.