Bio
Picoult was born on the 19th of May, 1966, in Nesconset, New York, on Long Island. Jodi is an American writer and novelist. She received the New England Bookseller for fiction in 2003. Her works have been translated into dozens of languages, and she's sold north of 14 million copies worldwide.
Early Start
Picoult wrote her first story at the young age of only five. The story's title was The Lobster Which Misunderstood. She has said that her mother's and grandmother's occupation – both having been teachers – helped her dearly in finding her own vocation.
---
Best Jodi Picoult Books
---
Education and Career
Jodi studied creative writing at Princeton University, graduating in 1987. While still in college, she'd already published two stories, both in the magazine named Seventeen.
Right after graduating, Picoult started working a number of different jobs – editing textbooks, teaching English to middle-graders, to name a few. She received her master's degree in education from Harvard University; and has since gotten two honorary Doctor of Letters degrees.
Subjects
Picoult is not tethered to any single subject matter, but is able to write on a number of topics without losing any of the ecstatic fluency found in her most famous writing. We'll now have a look at the best books of all time by Jodi Picoult.
---
Striking Story
Ask any fan of Picoult and they will point to My Sister's Keeper as her best. My Sister's Keeper is at once a lump-in-the-throat, striking and poignant story that is also one of the best-selling Picoult books.
Mediocre
The tale follows Anna, a 13-year-old girl. Anna is mediocre in many aspects of her life, but not in the circumstances by which she came to be. Anna is, in fact, a genetically engineered baby. She was created so as to be a perfect match, genetically, to her sister, Kate. The reason being that Kate had fallen ill with acute leukemia.
Legal Battle
Plainly, the purpose that Anna had was to give bone marrow and blood to Kate, and has recently been asked to give her a kidney as well. Feeling pressured into all of this, Anna decides to go into a legal battle against her parents for the rights of her own body.
The story is told from the point of view of the mother, the brother, father, the lawyer, the guardian, with each character having their own unique personality and sub-story, so that we can see the way that Anna has impacted each of their lives.
Ethical Questions
Picoult tackles a number of moral and ethical questions like stem cell research or genetically engineered babies. There are a number of subliminal or subtly implicit themes that provoke interest in any age group. One of the top Jodi Picoult books, probably even the best Picoult novel for many of her fans.
---
High School Rampage
Nineteen Minutes is another one of the best Jodi Picoult novels. It was published in 2008. The title of the book comes from the duration of the high-school rampage that Peter Houghton perpetrated. Peter was the subject of bullying, ridiculing throughout his whole life, most notably during his high-school years.
Peter's own mother noted that he'd be remembered for these nineteen minutes, but what about the other nine million? Enter: Picoult and her heartfelt, touching writing.
Taboo Subjects
Nineteen Minutes is proven time and time again to be more relevant, as each subsequent shooting occurs. Picoult wrestles with subjects often taken as taboo; we take a look at the shooter, himself, the family where he lived and we have fresh, new perspectives to look through and see how our hearts react.
A character from another one of the most popular Picoult books writes about a word they'd learned in social studies – Schadenfreude, meaning that you enjoy watching someone else suffer.
Sense of Tragedy
The notion of Schadenfreude is present throughout Picoult's retelling of Peter's life, but it's not his own misery that the reader is supposed to revel in. Instead, it is the sense that the tragedy that has befallen the Houghton family could very much happen to anyone else, regardless of how nice or how loving they are. Out of all Picoult's favorite books, this is one of the best novels of Jodi Picoult.
---
Bittersweet
The Pact might be the most bittersweet writing effort from the list of all books by Jodi Picoult. The topic at hand is teenage suicide. The striking, provocative themes here make this one of the best-rated Jodi Picoult books, and we'll see just why.
Close Relationship
High-school swimmer Chris and talented artist Em Gold had bonded when they were of the earliest age, as infants. Their parents lived next door to each other, and have even been best friends for over eighteen years. When Cupid's arrow strikes the hearts of Chris and Em, everyone is elated for them.
Mental Anguish
Everyone, it seems, except for Em. Em finds that having sex with Chris feels like having sex with a brother since they've known each other for so long and have been close for the largest portions of their respective lives. With time, Em has been impregnated.
The mental anguish coupled with the pregnancy presents a segway to depression and turmoil, ending with Em's decision to kill herself. But, she asks Chris to do the deed as a show of his true love.
Full of Emotion
The bullet flies in the very first paragraph, setting up for a nervous entry into one of the top books written by Picoult. Chris is eventually sent to prison, and a courtroom sequence follows. The courtroom back and forth is the best of Jodi Picoult; the emotion is captured perfectly, and we cannot recommend this read enough.
---
Emotional Rollercoaster
The Storyteller is an emotional rollercoaster, to say the least. Published in 2013, its story is as timely as it was seven years ago. Two parallel stories are connected and weaved together by the able penmanship of Picoult. The story is centered around the grimmest period of the Holocaust. If we ranked Jodi Picoult books from best to worst, it would be the top-rated Picoult book.
Sage Singer
The linking between the two stories is Sage Singer. Sage is a young, non-practicing Jewish woman – just as Jodi's own family was. Sage is, evident from the first few pages, a loner. Her father had died suddenly when she was 19, her mother followed three years later, and Sage, herself, was scared heavily in an automobile accident. Single, Sage works as a baker.
At the crux of the tale lies a web of trust and deceit, of the just and of the merciful. Sage, being the recluse that she is, attempts to keep herself away from the public's eye, working during the night.
Josef Weber
Here we meet Josef Weber, loved and admired by the whole community. But, he discloses a secret to Sage, asking of her something that she couldn't possibly be able to give him…
The narrative takes the reader on a rumination about whether someone, having done so much evil and wrong during their lifetime, can ever actually be redeemed. Can murder be taken as mercy? As gripping as any novels written by Picoult, The Storyteller remains among her best on our Jodi Picoult book list, and, unfortunately, remains as equally relevant now as in the time period that the story is set in.
---
Terrible Accusations
Plain Truth is the last, but not least, book we'll speak of today in our Picoult book reviews. It starts out as a silent, vibrant tale of an Amish teenager, unmarried, as she gives birth to a sweet baby and the subsequent accusations that she has smothered her own progeny. Soon, the story enters into being a courtroom or trial epic, very much intriguing as it is centered around an Amish family.
Katie Fisher
The mother, Katie Fisher, only eighteen, goes against any allegations not only that she had murdered the child, but she also denies ever having given birth to a child. The body of the baby is found in the Fishers' calving pen, but Katie still holds her side of the story steadfast and doesn't admit anything.
She is questioned by powerful attorney Ellie Hathaway, Katie's defense, and she still doesn't move an inch. We learn that Ellie, aged 39, wants nothing out of life other than to have a child. If you are looking for Picoult's romance novels, this might be the best Picoult book to start with.
Amish Community
To meet bail stipulations, Ellie reluctantly offers to become Katie's guardian, as Katie's own parents reject her completely. Ellie and Katie become friends rather quickly, and Ellie gradually gets used to living in an Amish community, albeit with some adjustments on her part.
There's More
The question about who the father of Katie's child was, whether she actually smothered the newborn, are ones that have readers on the edge of their seat and fully absorbed in the story. Worth mentioning is that Picoult's best books aren't strictly limited to the ones we noted.
If you haven't made your mind about what the best Jodi Picoult books are, Her House Rules or Songs of the Humpback Whale are favorites among fans and are worth the read. The latter is Picoult's first novel. We also suggest taking a look at the new Picoult book titled The Book of Two Ways that was published in September 2020.
---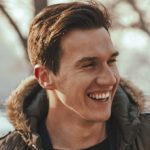 Michael is a graduate of cultural studies and history. He enjoys a good bottle of wine and (surprise, surprise) reading. As a small-town librarian, he is currently relishing the silence and peaceful atmosphere that is prevailing.