Bio
Picoult was born on the 19th of May, 1966, in Nesconset, New York, on Long Island. Jodi is an American writer and novelist. She received the New England Bookseller for fiction in 2003. Her works have been translated into dozens of languages, and she's sold north of 14 million copies worldwide.
Picoult wrote her first story at the young age of only five. The story's title was The Lobster Which Misunderstood. She has said that her mother's and grandmother's occupation – both having been teachers – helped her dearly in finding her own vocation. Jodi studied creative writing at Princeton University, graduating in 1987. While still in college, she'd already published two stories, both in the magazine named Seventeen.
---
Best Jodi Picoult Books
---
Career
Right after graduating, Picoult started working a number of different jobs – editing textbooks, teaching English to middle-graders, to name a few. She received her master's degree in education from Harvard University; and has since gotten two honorary Doctor of Letters degrees.
Picoult is not tethered to any single subject matter, but is able to write on a number of topics without losing any of the ecstatic fluency found in her most famous writing. We'll now have a look at the best books of all time by Jodi Picoult.
---
A Predicament
Labor and delivery nurse with over twenty years' experience, Ruth Jefferson, is working at a hospital in Connecticut. During one of her shifts, Ruth starts a routine checkup on a newborn baby, and nothing seems to be out of the ordinary. But a few minutes after beginning the checkup, Ruth is reassigned to another patient.
It turns out the baby's parents are white supremacists and don't want an African American to touch their child. The hospital does what the parents ask, but the next day, Ruth finds herself alone with the baby when it goes into cardiac arrest. Does she follow her orders and not touch the baby, or does she intervene?
Difficult Questions And Answers
Hesitating before performing CPR, Ruth ends up charged with a serious crime. She is assigned a white public defender to handle her case, and Kennedy McQuarrie gives Ruth some unexpected advice: don't mention race in the courtroom. Ruth is conflicted about this but is struggling to keep her family life as normal as possible for her son, with her case becoming a media sensation.
Ruth and Kennedy have to learn to trust one another and they might just discover that everything they've been taught about others might not be true. Jodi Picoult always gives us the best books with the most incredible stories and characters and this one is no different. It is filled with empathy and candor, asking difficult questions that have difficult answers. I couldn't recommend this book enough.
---
Striking Story
Ask any fan of Picoult and they will point to My Sister's Keeper as her best. My Sister's Keeper is at once a lump-in-the-throat, striking and poignant story that is also one of the best-selling Picoult books.
The tale follows Anna, a 13-year-old girl. Anna is mediocre in many aspects of her life, but not in the circumstances by which she came to be. Anna is, in fact, a genetically engineered baby. She was created so as to be a perfect match, genetically, to her sister, Kate. The reason being that Kate had fallen ill with acute leukemia.
Legal Battle
Plainly, the purpose that Anna had was to give bone marrow and blood to Kate, and has recently been asked to give her a kidney as well. Feeling pressured into all of this, Anna decides to go into a legal battle against her parents for the rights of her own body.
The story is told from the point of view of the mother, the brother, father, the lawyer, the guardian, with each character having their own unique personality and sub-story, so that we can see the way that Anna has impacted each of their lives.
Ethical Questions
Picoult tackles a number of moral and ethical questions like stem cell research or genetically engineered babies. There are a number of subliminal or subtly implicit themes that provoke interest in any age group. One of the top Jodi Picoult books, probably even the best Picoult novel for many of her fans.
---
Emotional Rollercoaster
The Storyteller is an emotional rollercoaster, to say the least. Published in 2013, its story is as timely as it was seven years ago. Two parallel stories are connected and weaved together by the able penmanship of Picoult. The story is centered around the grimmest period of the Holocaust. If we ranked Jodi Picoult books from best to worst, it would be the top-rated Picoult book.
Sage Singer
The linking between the two stories is Sage Singer. Sage is a young, non-practicing Jewish woman – just as Jodi's own family was. Sage is, evident from the first few pages, a loner. Her father had died suddenly when she was 19, her mother followed three years later, and Sage, herself, was scared heavily in an automobile accident. Single, Sage works as a baker.
At the crux of the tale lies a web of trust and deceit, of the just and of the merciful. Sage, being the recluse that she is, attempts to keep herself away from the public's eye, working during the night.
Josef Weber
Here we meet Josef Weber, loved and admired by the whole community. But, he discloses a secret to Sage, asking of her something that she couldn't possibly be able to give him…
The narrative takes the reader on a rumination about whether someone, having done so much evil and wrong during their lifetime, can ever actually be redeemed. Can murder be taken as mercy? As gripping as any novels written by Picoult, The Storyteller remains among her best on our Jodi Picoult book list, and, unfortunately, remains as equally relevant now as in the time period that the story is set in.
---
Starting Over
Here we have a new book from Jodi Picoult, one that has received rave reviews, so of course, I had to read it. The story follows Olivia McAfee, a woman who is trying to start over. The picture-perfect life she had in Boston, with a cardiothoracic surgeon for a husband and her beautiful son, Asher, was turned upside down.
Her husband revealed a darker side and as a result, Olivia finds herself back where she never imagined: in her hometown, living in the house she grew up in, and taking over her father's beekeeping business. Olivia's path crosses with Lily, a girl who is also familiar with starting over, having just moved to a new town with her mom for a fresh start.
Our Own Choices
Lily finds herself falling for Asher but also wonders if she can trust him completely. One day, Olivia receives a harrowing phone call. Lily is dead and Asher has been brought in for questioning. Olivia believes her son to be innocent, but there is a tiny part of her that knows he has his father's temper. As the case unfolds, Olivia discovers that Asher was hiding more from her than she ever realized.
In order to truly understand how amazing this Jodi Picoult book is, you just have to read it. It is a riveting novel filled with questions and suspense but intertwined is a love story that you won't soon forget. This book is really about a person's free right to make their own choices.
---
High School Rampage
Nineteen Minutes is another one of the best Jodi Picoult novels. It was published in 2008. The title of the book comes from the duration of the high-school rampage that Peter Houghton perpetrated. Peter was the subject of bullying, ridiculing throughout his whole life, most notably during his high-school years.
Peter's own mother noted that he'd be remembered for these nineteen minutes, but what about the other nine million? Enter: Picoult and her heartfelt, touching writing.
Taboo Subjects
Nineteen Minutes is proven time and time again to be more relevant, as each subsequent shooting occurs. Picoult wrestles with subjects often taken as taboo; we take a look at the shooter, himself, the family where he lived and we have fresh, new perspectives to look through and see how our hearts react.
A character from another one of the most popular Picoult books writes about a word they'd learned in social studies – Schadenfreude, meaning that you enjoy watching someone else suffer.
Sense of Tragedy
The notion of Schadenfreude is present throughout Picoult's retelling of Peter's life, but it's not his own misery that the reader is supposed to revel in. Instead, it is the sense that the tragedy that has befallen the Houghton family could very much happen to anyone else, regardless of how nice or how loving they are. Out of all Picoult's favorite books, this is one of the best novels of Jodi Picoult.
---
Misunderstood
Teenager Jacob Hunt has Asperger's syndrome. He isn't good at reading social cues and doesn't know how to express himself to others, but he is brilliant in so many other ways. The one thing that he focuses most of his energy on is forensic analysis. When his police scanner picks up on crime scenes, Jacob is always there telling the police what to do – and he's usually right.
But things take a turn when Jacob's small town is rocked by a horrific murder and law enforcement seeks him out. Except they don't want his help on the case. Rather, they are suspicious of him. Jacob's Asperger's comes across as guilt to the police, and it thrusts his family into the spotlight.
Did He Do It?
All the Hunt family has ever wanted was to fit in, and this turn of events is a stark reminder for Emma, Jacob's mother, that the society they live in is plagued with an intolerance and misunderstanding that will always be a threat to her family. For Jacob's brother, Theo, it is just another thing showing him how they cannot have a normal life because of Jacob.
The Hunt family now has a serious question that they need an answer to: did Jacob commit the murder? I loved how much research went into this and how Jodi Picoult does her best to educate people on Asperger's in this book. There is a lot of humor around Jacob's behaviors, and Picoult does a great job at telling this story.
---
Bittersweet
The Pact might be the most bittersweet writing effort from the list of all books by Jodi Picoult. The topic at hand is teenage suicide. The striking, provocative themes here make this one of the best-rated Jodi Picoult books, and we'll see just why.
High-school swimmer Chris and talented artist Em Gold had bonded when they were of the earliest age, as infants. Their parents lived next door to each other, and have even been best friends for over eighteen years. When Cupid's arrow strikes the hearts of Chris and Em, everyone is elated for them.
Mental Anguish
Everyone, it seems, except for Em. Em finds that having sex with Chris feels like having sex with a brother since they've known each other for so long and have been close for the largest portions of their respective lives. With time, Em has been impregnated.
The mental anguish coupled with the pregnancy presents a segway to depression and turmoil, ending with Em's decision to kill herself. But, she asks Chris to do the deed as a show of his true love.
Full of Emotion
The bullet flies in the very first paragraph, setting up for a nervous entry into one of the top books written by Picoult. Chris is eventually sent to prison, and a courtroom sequence follows. The courtroom back and forth is the best of Jodi Picoult; the emotion is captured perfectly, and we cannot recommend this read enough.
---
Terrible Accusations
Plain Truth is the last, but not least, book we'll speak of today in our Picoult book reviews. It starts out as a silent, vibrant tale of an Amish teenager, unmarried, as she gives birth to a sweet baby and the subsequent accusations that she has smothered her own progeny. Soon, the story enters into being a courtroom or trial epic, very much intriguing as it is centered around an Amish family.
Katie Fisher
The mother, Katie Fisher, only eighteen, goes against any allegations not only that she had murdered the child, but she also denies ever having given birth to a child. The body of the baby is found in the Fishers' calving pen, but Katie still holds her side of the story steadfast and doesn't admit anything.
She is questioned by powerful attorney Ellie Hathaway, Katie's defense, and she still doesn't move an inch. We learn that Ellie, aged 39, wants nothing out of life other than to have a child. If you are looking for Picoult's romance novels, this might be the best Picoult book to start with.
Amish Community
To meet bail stipulations, Ellie reluctantly offers to become Katie's guardian, as Katie's own parents reject her completely. Ellie and Katie become friends rather quickly, and Ellie gradually gets used to living in an Amish community, albeit with some adjustments on her part.
The question about who the father of Katie's child was, whether she actually smothered the newborn, are ones that have readers on the edge of their seat and fully absorbed in the story. Worth mentioning is that Picoult's best books aren't strictly limited to the ones we noted.
---
A Mysterious Disappearance
It's been over a decade since Jenna Metcalfe's mother, Alice, mysteriously disappeared. Jenna has never stopped thinking about Alice, or the tragic circumstances surrounding her disappearance. No matter what people tell her, Jenna refuses to believe that her mother abandoned her.
Jenna resorts to searching for Alice online regularly, while also constantly reading the old journals that Alice left behind. Alice had an interesting job as a scientist who studied grief amongst elephants, so most of what Alice wrote about in her journals was about her research on the animals she loved.
Looking For Clues
Although she has yet to find anything, Jenna is hoping that the journal entries will give her some clue, big or small, on her mother's whereabouts. But while reading the journals, Jenna finds that her own memories start to intertwine with the events in her mother's journal entries. It all comes together in a shocking and twisting conclusion, and you'll just have to read this best rated Jodi Picoult book for yourself if you want to know what happens!
I found this one from Picoult quite interesting as it is different from her other works. I definitely enjoyed it and I quite liked all the little tidbits about elephants, beautiful creatures that they are. The ending was very unexpected, and I am still deciding how I feel about it. However, there was no way I could have guessed what happens, and I really enjoyed that mystery aspect because it kept me guessing.
---
Life Plan Unravels
Jodi Picoult is just one of those authors that knows how to best make you feel ALL the feelings in her books. This one is no different. It is all about the human spirit and the resilience it shows in moments of crisis. Diana O'Toole has her life on track. She's going to be married by thirty and she's climbing the professional ladder of the auction world.
Diana isn't engaged just yet, but she knows that her boyfriend, Finn, is planning to propose on their getaway in the Galapagos. Everything is happening exactly the way it's supposed to. That is, until a virus hits their city, and Finn, a surgical resident, has to be on call 24/7. He encourages Diana to go on their trip without him, which she reluctantly does.
Stuck In Lockdown
Right from the start, Diana's trip goes awry. The island is on lockdown and she is stuck there until they reopen their borders – and who knows when that will be. Finding herself completely isolated, Diana will be pushed outside her comfort zone. She begins to build up a connection with a local family whose teenager comes to Diana with a secret.
What you will find as you read this is that things happen in life that are unexpected and out of our control but being pushed into a situation like that might just change you for the better. This book will make you feel all the feelings, from amusement and excitement to worry and anxiousness.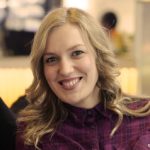 Alissa is an avid reader, blogger, and wannabe writer. (She's a much better cook than a writer actually). Alissa is married, has one human, one feline, and two canine kids. She always looks a mess and never meets a deadline.