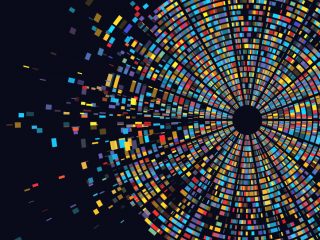 Epigenetics is a scientific field of study that involves changes in our genes that can occur due to external or outside effects. Most commonly, these changes happen as a result of something that is occurring in our environment, and our body is forced to adapt by changing certain DNA sequences.
The difference between genetics and epigenetics is that epigenetic changes are reversible and don't exactly change the DNA sequence. Instead, they have an effect on how our body reads the affected DNA sequences.
How Do Our Epigenetics Change?
Changes in our epigenetics start taking place even before we are born. This process starts as early as determining which cell in our body will have which function. In other words, it gives the cells their functions and tells them to become heart cells, skin cells, or anything else. Other factors that influence our epigenetics involve age, outside elements, and more.
These changes can be beneficial for health issues and more. But, this is simply scratching the very complex surface of epigenetics, and the following 10 best books on epigenetics will make sure to teach you all about this subject.
---
Best Books on Epigenetics
---
Basic Concepts of Epigenetics
Epigenetics is a scientific field that has been increasingly developing over the past 20 years or so. It is concerned with the changes of gene activity that are not dependent on the gene sequence, more specifically, how the environment plays a key role in the structuring, or possibly restructuring, of your genotype.
Nessa Carey, the author of this book, does a great job of explaining the basic concepts of the epigenetic field, explaining the mechanisms on a molecular level, using simplified schemes and diagrams. The Epigenetics Revolution serves as a great introductory guide to the subject, answering the question of why this is a best-selling epigenetics book.
What Affects Our Epigenetics
Carey goes into a detailed presentation of how your epigenome may change based on the type of foods and drinks you consume, whether you smoke or not, the type of medicine you take and the pollutants you're surrounded with. She provides examples of both healthy and unhealthy lifestyles and includes illustrative material on the possible organs and mind damage, which make it easier for the reader to see the environmental influence more directly.
The book also considers the impact physical and mental activities have on genome shaping and restructuring, and concludes with Carey's personal opinion on the possibilities that epigenetics offers in the future for the whole of humankind.
---
Exploring Epigenetic Possibilities
What regulates the gene expressions in many of the biological processes are the epigenetic mechanisms. The idea of inheritance, adopted by the majority of people, is that the genes and environment act together in producing the characteristics of an organism.
In Epigenetics, the authors managed to give various examples of how epigenetics affects the genetic inheritance in humans. They present a lot of interesting and valuable information, but also challenge the reader's views and knowledge about genes, and demand a fundamental shift in the way we think about them, making this volume one of the best epigenetics books you will ever find.
What Hurts Our Epigenetics
The book consists of 24 chapters, discussing the possible epigenetic effects from many perspectives. It includes chapters describing basic molecular mechanisms, lists the processes that rely on epigenetic regulation, and presents surveys conducted on organisms on which this process has been most studied. There is also a part that discusses the effects of the womb's environment on the baby, introducing the idea that stress and other negative environmental factors have a great impact on forming the organism's characteristics.
The last part of the book gives insight into how epigenetic mechanisms can contribute to the errors in cell division and differentiation, which can cause various human diseases, such as cancer. Being one of the best-rated epigenetics books, this one is a great resource for everyone interested in the field.
---
Epigenetics and Disease
The concept of epigenetics emerged in the 1940s, but the intense research that shows its wide-ranging effects has only been done in the last 20 years or so. Epigenetics, written by Lyle Armstrong, is a relatively recent work that is concerned with the subject. It provides detailed explanations about the structure and mechanism of epigenetic modification and serves to show how epigenetic factors impact and even control cellular function.
Being one of the top epigenetics books out there, it provides evidence for the mutual relationship of epigenetics and certain diseases, including reviews on several diseases that have been actively researched.
Basic Epigenetic Mechanisms
Armstrong provides the reader with a strong essence of each subject and area in the book by giving well-explained and detailed introductory sections. The number of topics this book covers allows the reader to obtain not only general knowledge but also a more detailed understanding of how epigenetic mechanisms work, the changes they trigger, as well as the consequences of those changes.
The material this book presents is well-organized, comprehensible, and easy to understand. Epigenetics by Armstrong also provides a graphical presentation of the complexities of epigenetics and includes information about all aspects of the subject, proving this book to be a valuable source for students, professionals, and anyone who likes to delve into this complex topic, making it among the best ones this epigenetics books review has to offer.
---
How to Change Our Epigenetics
Recent discoveries about the working mechanism of genes revealed a completely new approach to understanding the origins of our phenotypic characteristics. The developing Genome serves as a great introduction to epigenetics, explaining how our experiences influence the change in our genes, and the way they function, listing a variety of factors that impact those changes, some of them being food and drinks, pollution, and other environmental toxins, parenting styles, etc. The author, David S. Moore proves that epigenetics changed and continues to change how scientists think about nature and human development in general.
Epigenetics for Dummies
He argues against the common belief that the genes hold all the instructions for creating our bodies and minds, saying that the DNA very often contains ambiguous information that must be altered in order to give it a purpose before it can be used. This means that the genes in our body don't remain unchanged throughout our lifespan, but we all have the developing genome that changes as a result of various environmental factors.
Moore also introduces the concept of behavioral epigenetics – a sub-field that studies DNA and histone markers on a molecular level, and their influence on people's emotional reaction, memory, mental health, etc. Developing Genome is one of the best books on epigenetics because it allows readers without a biology background to learn and understand the concept of epigenetics.
---
Understanding Health through Epigenetics
Survival of the Sickest is a slightly controversial epigenetics book that deals with understanding the diseases we have today and challenges the readers to change the way they think about their health, body, and the principles of nature in general.
Dr. Sharon Moalem explains which of the diseases today helped our ancestors to survive in the past. His writing style is clear and convenient even for the reader that isn't familiar with genetics and biology, making it another must-read if you are just starting in this field.
Epigenetics Revealing Our Past
In Survival of the Sickest, Moore explains that specific common diseases may have occurred as a natural selection process because they have assured our ancestors' survival in a particular environment. According to him, each and every aspect of our ancestors' environment influenced the formation of the genes we have today and claims that our genes can reveal everything about our ancestors, from the climate they lived in to the food they ate.
The author presents his argument that modern medicine understands very little about people's health and the existing diseases, and promotes a new way of thinking that he claims would help you live a longer and healthier life. This book is unique in the aspect from which it perceives epigenetics, and is a great read for everyone who wants to take a glimpse at the complexity of the matter.
---
Unveiling Epigenetic Secrets
Epigenetics is one of the most exciting, and recently, most researched fields in biology, which tends to explain the reasons that stand behind our inheritance of certain traits, why we develop some particular diseases, and the way we change and evolve as a species.
Introducing Epigenetics is a non-fiction book that serves as an introduction to genetics and molecular biology, and explains how epigenetics affects the changes in medicine. The author, Cath Ennis, offers a simplified explanation of how epigenetic factors make alterations to our genes and makes us the way we are now.
An Illustrated Guide on Epigenetics
In Introducing Epigenetics, the author makes an attempt to simplify an originally complex topic and succeeds in it. The book has a nice, easy flow, and presents concepts that are difficult to understand by using visual graphics, which makes this novel an illustrated guide. The illustrations included are easy to comprehend, as they are meant to demonstrate the more complex concepts introduced in the book.
Cath also includes information on the experiments that have been done for the purpose of research in the field. One of the examples she gives is about two identical twins that have been raised in different environmental conditions, which gives you the idea of how epigenetic effects impact individual growth. The book also includes a small glossary for less-known terms that may need further explanation.
---
A Background on Epigenetics
Epigenetics – a relatively new sub-field in genetics that has been developing fast since scientists realized that our genetic expressions can change under the influence of various environmental factors. The change we may experience isn't only on a psychological level, but on a cellular, genetic level.
The book Epigenetics: How Environment Shapes our Genes is a great volume to start with if you're interested in the topic. It begins by presenting a biological background, explaining all the terms, and including definitions on all the concepts you need to know in order to understand the book. Richard C. Francis does a great job of explaining different techniques concerning epigenetic modification of genes.
Epigenetics and Cancer
The most interesting subject of the book is the notion of epigenetic gene regulation of cancer cells. Until recently, the main focus on cancer studies was the mutations of specific genes, located in the cancerous tumors. Epigenetics has changed the way cancer research is conducted, shifting the focus on epigenetic gene regulation and epigenetic therapy of the tumor cells.
As scientists get to understand more about this field, they learn more about how cancer genes can be turned back into normal genes, even in the latter stages of cancer. Nevertheless, this book is a great introduction on the topic for everyone unfamiliar with it, but also for those who want to broaden their knowledge about the newly introduced disease treatment.
---
How Far Do Epigenetics Go?
Epigenetics: The Ultimate History of Inheritance is a book which deals with one of the most fascinating scientific findings regarding the subject – that humans don't have an exceptional genome, but their genetic information can be altered as a result of various external factors. It explains how the psychology of an individual can affect their physical body on a level so deep, that those scars might impact the next several generations.
It is an extended essay explaining how environmental factors affect our genes but do not trigger changes in our DNA sequence. Francis argues that genes do not always have all the control, but work under influence of the biochemical environment of the cell.
What Else Can Epigenetics Affect?
Epigenetics by Richard Francis discusses many topics related to the matter it concerns. For example, it explains how our cultural decisions make us who we are as persons, and considers some chemical factor that can decrease our DNA's function.
He includes the well-known example of the identical twins, saying that despite having the same DNA and genome, they can show different phenotypic and behavioral expressions, because of the different factors that regulate their DNA's transcription. The information it contains makes it one of the best books about epigenetics and is suitable for all readers who want to have a taste of this trending topic.
---
Modern Epigenetics
Epigenetics is a relatively new researched area that belongs to the field of genetics, but the gathered evidence of its importance is tremendous. Handbook of Epigenetics is one of the most popular epigenetics books, a collection of 37 articles, mainly concerned with the biology of epigenetics.
It explores the impact of non-genetic factors, such as nutrition, exposure to chemicals, and other environmental factors on human gene expression. The author, Trygve Tollefsbol, manages to include the most recent discoveries in the field of epigenetics, starting by covering the basic aspects, explaining the newest technologies, their effects on clinical medicine, and more.
New Epigenetic Discoveries
The book is well written and brought to a level that makes it easy to understand even for the lay reader. The author covers many areas of epigenetics, explains molecular mechanism and technology, and presents the discoveries that have been recently related to human diseases.
He made his writing piece interesting for a large and diverse audience, as its content ranges from the basis of epigenetics to its practical, therapeutic use in treating epigenetic-cased disorders, such as cancer, auto-immune disorders, as well as neurological and metabolic diseases. This book is a source of a great amount of up-to-date information on the subject of epigenetics and is a great choice for everyone who wants to broaden their knowledge on this topic.
---
Uncovering More Epigenetic Functions
Epigenetics, Nuclear Organisation, and Gene Function is one of the most recently published volumes, and one of the best books to understand epigenetics, dealing with the topic its title claims to discover – the area of epigenetics. It studies gene alterations and the hereditary changes in their function, that do not involve changes in the DNA sequence.
This book's author, John C. Lucchesi, has been awarded multiple times for the research he had done in the field of epigenetics, uncovering its role in a variety of human disorders, providing new insights concerning its therapeutic uses and advances in modern medicine.
Epigenetics vs. Genetics
The book's main aim is to provide a framework that can be implemented for the purpose to understand the basic notions of epigenetics, and to distinguish the area of epigenetics as a separate part from genetics, seeing it as an independent discipline. Additionally, the book serves to highlight the important role of the organization of genetic material itself and its distribution throughout the cell's biochemical environment.
Epigenetics, Nuclear Organisation, and Gene Function is written by a person with broad knowledge in the field of epigenetics. The language it's written in is clear, logical, and very cohesive, therefore making this book an excellent read and reference subject for those who are new into this field, as well as the seasoned experts.
---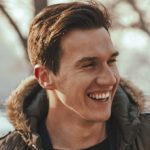 Michael is a graduate of cultural studies and history. He enjoys a good bottle of wine and (surprise, surprise) reading. As a small-town librarian, he is currently relishing the silence and peaceful atmosphere that is prevailing.