Bio
Pollan is an American author born in 1955. Besides writing many unique books about food, health and science, and similar topics, Michael has also achieved a lot as a journalist, activist, and professor at the UC Berkeley Graduate School of Journalism.
Many of the books you will have a look at here have much to do with what we as humans eat and how it affects everything in our lives. Pollan loves to explore the socio-cultural impacts of food and comes to many unique conclusions, making his books among the best out there regarding these topics.
---
Best Michael Pollan Books
---
Early Life
Pollan was born in New York, on Long Island, to a Jewish family. We can't be sure of this, but what his parents did for a living might have significantly affected what Michael now does.
His father is also an author, called Stephen Pollan, and his mother is a columnist, known as Corky Pollan. You can learn much more about the author from many of Michael Pollan's best books you are about to see. Have fun picking out the best Michael Pollan book to start with, and enjoy our review.
---
Deciding What to Eat
Who could have thought that deciding what to eat for dinner could become such a hard question to answer? This is a fantastic book to read that explains everything you need to know about the food we eat today. There is much to discuss in this 450+ page book, so let's dive in.
The Omnivore's Dilemma is a strong competitor for being Michael Pollan's best book ever, as the things he reveals inside are things to get excited reading about. A few of the topics Michael discusses inside include deciding what to eat, as there are genuinely too many options to choose from. What is best to choose? Is it industrial food, is it organic, or is it alternative food?
Making Food Better
We all know that certain types of food do more harm than good in the long run. This type of food is often the tastiest, making us addicted to sweets, fast food, and similar. But, Michael is an author who will make you understand a bit more about these facts that many of us might think we already know. This is one of the reasons the book is one of the best-selling Pollan books ever.
You're going to learn about how to make food look, taste, and feel better from now on. At the same time, you're going to learn a few tips on how to eat healthier and which foods are the ones who shorten our lives, despite many popular opinions.
---
Psychological Revolution
Aside from writing about his notable findings of the effects of food on humans, Michael also dabbles in the science of human consciousness. This story has a lot to do with the drug known as LSD. It was discovered back in the 1940s, and it presented something that could revolutionize human consciousness.
What makes this book one more of the best books by Michael Pollan is the fact that Michael has tested most of what he concludes in this book on himself. He was his own guinea-pig and created another wonderful book that is not worth missing out on.
The Potential of LSD
Psychedelics is one topic that never runs out of mind-blowing surprises to show. The book is all about this type of drug, its potential, its abilities, and everything it can offer for the human mind. Because of this, you can only imagine how exciting things can get as Michael reveals his findings and the results of his tests. This is one of Michael Pollan's books you do not want to miss.
---
What to Eat for a Great Life
Michael's vast knowledge of food's effects on the people is back again in another one of his best books, In Defense of Food. This is a book filled with much more surprising and helpful insights about eating. Like Pollan's The Omnivore's Dilemma, this book is also intended to help us learn what and how to eat to lead healthy and long lives.
The book is filled with helpful tips that show why what he tells us is essential and how to implement his advice in our daily lives. If you want to make sure that everything you eat only makes your life better, then this is the best Michael Pollan novel for you.
One Meal at a Time
There are a few words that are hard to forget mentioned inside this book. They say, "Eat Food. Not too much. Mostly plants." You might think that this is a major spoiler, but you'd be wrong, as there are lots of surprising and mind-blowing facts to find out as you dive in deeper.
This is just a slight taste of what you can expect, but the real value is still waiting for you inside the book. It won't take you long to discover why it is one of the top Pollan books out there. It's a must-read for anyone who wants to better their life by knowing more about the food they eat.
---
Basic Human Desire vs. Plants
The next one of Michael Pollan's novels isn't precisely about teaching you how and what to eat. However, it is still full of unique insights into our lives and diet but focuses more on a few particular plants that have a lot of surprises hidden in them. Michael has connected a few of the human's most basic desires, including sweetness, intoxication, beauty, and control, to four plants.
The plants you're going to read about are the apple, marijuana, the tulip, and potatoes. There's much more to this book than meets the eye, as it does much more than just teach you about a few plants.
Eye-Opening Case Studies
The book is not just filled with countless facts that might seem uneventful. Instead, you get to read about a few case studies that have the potential to teach you things you were probably never aware of. It's full of exciting revelations found from first-hand research with marijuana hybrids in Amsterdam, findings from genetically engineered potatoes, and lots more.
The author has done his research, making this one of the all-time best Michael Pollan books around. This is one non-fiction story that is full of more surprises than you might expect. If you love learning about food, plants, history, science, nature, and health, then this is one of the most popular Pollan books to start with.
---
Using Plants to Better Our Lives
This Is Your Mind on Plants will be one of the best Pollan books of 2021. This is because the book is filled with things that we rarely try to explain or talk about that are related to drugs.
Taboos that no one likes to talk about but probably share the same opinion about them are the book's central themes. Michael has created the ultimate book on using plants to enhance and improve the power of our minds, and he focuses on three primary plants that are full of surprises.
Opium, Caffeine, and Mescaline
These are the three main plants that Michael wants to share some knowledge about. One of the most interesting things he talks about inside this book is how making tea from the leaves of normal tea plants is legal, but making tea from something such as the leaves of opium poppy is considered a federal crime.
Don't worry, it's not as straightforward and as literal as it seems, but you can rest assured knowing that there is much to be discussed inside. If you're someone who enjoys reading about these topics, then Pollan is one of the best people to share his own experiences and findings.
---
The Science of Cooking
Cooking has become one of the most significant parts of our lives as humans, and this is one of Pollan's books that's going to show us why. Inside, he focuses on one of his main and favorite fields – food. To make things a lot more interesting, Michael has separated his content into 4 main parts of the cooking world, including fire, water, air, and earth.
This is much more than a cooking lesson. The way Michael explains everything inside makes you feel like you're studying one of the most mysterious and surprising science lessons. Don't worry, there are a few recipes here and there that are going to add to the list of benefits of reading this amazing Pollan book. There is one delicious recipe inside each section of the book in which he masters using one of the four elements we mentioned above.
How to Avoid Processed Food
This book is one of the best ways to learn how and why to avoid consuming intensely processed foods. A few of the main reasons they are bad is because we consume way more salt, sugar, and fat than our bodies are supposed to handle.
Cooked is going to help you with this issue by showing you how fun and beneficial it can be to learn how to cook real food. This is one of the best-rated Michael Pollan books because it offers one of the most modern ways to learn how to cook.
---
What Should I Eat Now?
Who knew that food could be so exciting to learn about? Pollan is responsible for offering interesting ways to learn how to eat healthy through his books. Food Rules is another book that doesn't know how to disappoint.
You probably ask yourself what you should eat constantly. If that's the case, this is the book you're going to need that's going to help you when that question pops up in your head again. There is always something to eat. There's junk food, sweets, fast food, and many other unhealthy choices. Food Rules is going to help you avoid these choices and make a better, tastier decision that's going to both tastes amazing and be healthy at the same time.
An Easy Way to Live Longer
You've probably guessed by now that Michael does know quite a lot about healthy eating, plants, nature, and much more. Well, aside from knowing a thing or two more than the average person, this author also knows how to transcribe his teachings in a way that is never too dull to read again.
The book is filled with some of the most insightful, eye-opening, and helpful tips out there, but the way he tells them is what makes it a best-seller.
---
Link Between Gardens and Wild
Second Nature is one of Pollan's environmental books filled with comparisons between nature and cultivation, between the wild and our gardens, between nature and chemicals, and more. In this book, you're about to read a series of great insights about the world of gardening and wild nature.
With each of the many books by Pollan you read, you get another exciting lesson on history, science, biology, nature, and much more. Second Nature is no exception as there is plenty of useful and unique information to find inside along with so much history from Michael's own experiences.
More Than Simple Gardening
The book is divided into a few sections, each focusing on the topic being discussed in detail. You're going to be reading about the many aspects of gardening and a short and interesting history lesson about each section. If that doesn't sound like one of the best Michael Pollan novels, then what does?
Almost anything you can think of when it comes to gardening is covered inside. As we mentioned, it's not simply gardening that Michael talks about, as he shares some of his personal experiences and a lot of knowledge with deeper meaning. The same can be said for almost all of Michael Pollan's books, which is a great thing.
---
Building a Writers House 101
This will probably be among the most popular Michael Pollan books for anyone who likes building projects and is a huge fan of woodworking. If you thought the short stories he tells in his other books were thrilling, then this one is going to hit the spot as the entire thing is one amazing personal experience that no Pollan fan can afford to miss.
It all started when Michael reached his decision to build his own so-called "writers house." You will discover that by yourself as you start the book, but the real excitement starts when he begins working on the project himself.
Step by Step
The book is divided into several chapters, each focusing on a certain step of the construction process. The second chapter is all about how Michael selected the perfect site for his new building. The third chapter focuses on designing the house. If you're someone who's built something like this, then you can guess what the following chapters are all about.
This Michael Pollan list of books has covered most of the best books by this author, as you can see for yourself, but there is one more to go that can help us answer a question of what the best Michael Pollan books are. The following pick is going to be a favorite amongst coffee addicts.
---
The History of Caffeine
The final book in our Michael Pollan book reviews will tell you about Michael's detailed history of the drug known as caffeine. You might already know a thing or two about its discovery, but you haven't heard the way Pollan explains the entire thing.
He started from the very beginning when it was first discovered in East Africa and how it became such a popular thing amongst the human population within one century. But there's so much more to it than just that and its ability to give you energy and focus.
Caffeine's Effect on the World
It turns out that so much throughout history wouldn't have been possible without this stimulant. It's responsible for a lot of important things. Michael explains how the industrial revolution wouldn't have been possible without it, how it has affected outcomes of massive wars, its effects on politics, and much more.
We will try to stop with the spoilers and let you have all the fun from here. These are all of the best books from this author, and keep in mind that this isn't a Michael Pollan books ranked list. These are simply a few of the ones we find most amusing and are ranked in no particular order.
---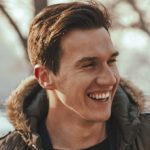 Michael is a graduate of cultural studies and history. He enjoys a good bottle of wine and (surprise, surprise) reading. As a small-town librarian, he is currently relishing the silence and peaceful atmosphere that is prevailing.