Always Finding a Way Into Your Heart
Elizabeth Berg is an American writer best known for her contemporary novels that manage to find a way into your heart every single time. Most of her works focus on the different types of relationships we have with each from romantical interests to communal ones. I also want to mention that although most of her works are labeled as "chick-fic"s, they are not always confined by the literary borders of that genre.
The author was born in Saint Paul, Minnesota in 1948 and spent most of her early life in Boston. She attended courses in English and Humanities at the University of Minnesota but the field she graduated from would be nursing. The point she decided to take up writing as a job was when she participated in an essay contest in the Parents magazine and won first place.
---
Best Elizabeth Berg Books
---
Hidden Stories of Mason, Missouri
We are now going to start off our Elizabeth Berg books ranked article with one of the author's most well-known works, the Mason Series. I feel it is important to mention that the series does not follow a single story but instead tells us about different events taking place in the town of Mason, Missouri. It consists of three books which are titled The Story of Arthur Truluv, Night of Miracles, and The Confession Club.
Just to give you a taste of this one of the best Elizabeth Berh book series, I will quickly sum the first book up for you. In it, we are told the story of Arthur "Truluv". I know, so shocking. Arthur is an old man who just had not been the same since his wife passed away. He just can not find a way to move past his great loss and he tries to cope with it by going to the cemetery every day at lunchtime and imagining to speak with her.
Cemetery Buddies
In one of his usual lunchtime conversations, Arthur meets a teenage girl named Maddy. It turns out Maddy likes to hang out in the cemetery too, not because it means something big to her but because it is a neat place to avoid going to school. Much like the old man, she is going through an episode of sadness and isolation. It does not take long for them to become friends and help each other through their tough times.
---
Between Now and Before
We are carrying on with our article and the second piece I am going to be introducing to you will be one of the best selling Elizabeth Berg books, What We Keep. I had told you that the author is known for her works in the contemporary fiction genre and this piece is a very successful exception to that rule. The story of this piece is partially explored through flashbacks and can be thus considered historical fiction.
This piece tells us the story of Ginny Young who is on a plane to visit her mother at the start of the story. The interesting story of this woman and her mother is that they have not seen each other for over thirty-five years. During her flight, Ginny has more than enough time to think about the fateful summer of 1958 with all of its dramatic and intense events that led to the disbanding of her family as she knew it.
Devastated by a Stranger
Before the devastating chain of events that we will get to in a second, Ginny's relationship with her sister and her mother were among the most important things in life for her. The beginning of the end for the family was the arrival of a new neighbor who was mysterious and sensual. The new neighbor turned their family upside down and separated the girls from their mother. As you can already sense, this one of the best Elizabeth Berg books provides us with an emotional rollercoaster of a story.
---
Best Friends Forever?
We are moving on with our list and Talk Before Sleep is going to be the third piece we will be taking a look at which is also another one of the most popular Elizabeth Berg books. It is another contemporary piece by the author and it focuses on the theme of relationships even more than the writer's other works. It also examines relationships from multiple angles which does make it stand out.
The story of this piece revolves around two unlikely friends who come to realize that each other was the thing they needed the most. Those two friends are Ann and Ruth who first met each other at a party and each pretty much hated the other before even speaking a word. Ruth was way too fancy for Ann and Ann seemed boring to Ruth if not just annoying.
Love Born Out of Hate
However, the prejudices of the duo would be broken into pieces when they happened to share a meaningful interaction in the bathroom. Before they even realized how much time has passed, they would be one of the dearest friends of each other. They shared their secrets and had great times together. This contender for the best Elizabeth Berg book picks up the story years later from then when their relationship is under serious threat.
---
Focused on Romance
I have chosen Open House as the fourth piece of this Elizabeth Berg book list and now we will take a quick look at its remarkable qualities and story. It is also a contemporary fiction piece like the last one that we went over and it stands out among the author's other works as it focuses a lot more on romance. This piece was especially exciting for me as I wanted to see how the author handled the subject.
The heroine of this story is Samantha who had just been dumped by her husband and is left alone with their son who is just eleven years old. While it takes a while for her to get her life back on track after the breakup, she does manage to settle down and start building a new life. From then on, Samantha as she goes on dates her mother arranged for her and tries to make mortgage payments at the same time.
Finding the Courage to Seek Happiness
In order to help with her finances, our protagonist decides to rent her empty rooms to boarders. She hosts all kinds of people from an old and wise woman to a young college student who is a total mess in every way. Thanks to some of her guests and a new friend, Samatha develops the courage to find happiness for herself and what follows makes up this one of the best novels by Elizabeth Berg.
---
Not all Sunshine and Rainbows
We are at the halfway point of our article and the fifth piece I will tell you about is going to be The Year of Pleasures. Do not let the title of this book fool you, it is a melodramatic story and it does not really tell a story of sunshine and rainbows. Instead, it tells us the story of a woman who had just lost her husband and is desperate for even the smallest pleasures in life.
The woman I am talking about is Betta Nolan and the story starts off with her moving down to a small town to hopefully start a new life. It is made very clear that she is on a spiritual journey and we later on learn that her goal is to be able to enjoy the simple routines of her daily life. These pleasures take all kinds of shapes such as warm baths, being in nature, or eating nice stuff.
Through the Mystic Ways of Fate
Through fate's mystic ways of working, she comes across many people who help her in her journey whether it is intentional or not. These people vary all the way from old college friends who are still living wild lives to the boy living next door who is just ten years of age. There is also a love interest but I will leave that part of this best Elizabeth Berg book for you to read.
---
Latest Book in the Article
We are officially past the halfway point of our article and the next piece I will be introducing to you is going to be the latest standalone Elizabeth Berg book in the list, We Are All Welcome. I want to state that the author has published many books after this one but this 2006 publication is the latest one we will go over with the exception of the books from the Mason series.
Another thing to mention about this new Elizabeth Berg book is that it has a historical setting. It is the summer of 1964 and we are allowed a peek into the lives of three women living in Tupelo town of Mississippi. One thing to know about this specific time period is that it was a very hot era for the civil rights movement with more demonstrations every day.
Struggles of Three Women
With that out of the way, let me introduce you to the three lead characters of the story. First, we have Paigue Dunn who contracted polio in the last month of her ongoing pregnancy but is still trying to live her life. Then there is her fifteen years old daughter Diana trying to get her hands on some money to buy clothes and magazines and lastly, we have Diana's babysitter Peacie whom I will leave to you to explore.
---
Coming of Age
We are moving on full speed with our article and as the seventh piece, I will introduce you to another one of the best Elizabeth Berg series that is the Katie Nash series. This series is a rather unique piece in the author's portfolio as it tells a coming of age story. I should also mention that it is one of the earliest works of Berg since the first book of the series was also her first publication.
The series is made up of three books titled Durable Goods, Joy School, and True to Form. As my space is too limited to summarize three books, I will just give you a quick peek into the first piece. It introduces us to our protagonist Katie who very oddly lives in a Texas army base and is more than eager to see what life will bring to her when she finally becomes a teenager.
A Tragic Backstory
Shortly after we learn those, the book also tells us the darker side of the coin. Katie is at an army base because her mother passed away and she was forced to live with her overly distant and often abusive power. Her big sister could flee to the arms of her boyfriend but sadly Katie does not have a lover boy, for now at least. This series is surely a tragic addition to our Elizabeth Berg book reviews article.
---
Initial Fame and Success
We are slowly making our way to the end of our article and the eighth of the Elizabeth Berg books that I have in order for you is The Pull of the Moon. This piece is extra special as it was first published in 1996 and was one of the books that brought the author her initial fame and success.
This contestant for the best Elizabeth Berg novel title tells us the story of Nan who has recently turned fifty and thinks of herself as stuck in a state between youth and old age. The fact that the story is told through letters and diary entries also allows us to get a better grip on her age situation.
Bringing Past and Future Together
Nan is not regretful about having spent her life as a stay-at-home mother and she envies the time she had been madly in love with her husband. Still, that part of her life is over. She neither has a child to take care of nor a husband to keep happy and well-fed. Now, bringing her past and future together, she hopes to turn over a clean page.
---
Alone in Her Hopes
Continuing on with our list of the best Elizabeth Berg novels, the ninth book we are going to be taking a look at will be Range of Motion. Much like the previous piece we went over, this book was an early publication that put the author's name out there. It is still one of the most successful works of Berg evidenced by the fact that it is one of the few Elizabeth Berg books made into movies.
This piece tells us the story of another lonely woman who recently lost her husband. Well, Lainey's husband is not actually dead but he has been in a coma since a random chunk of ice fell off a roof when he was walking past a building. This event sounds silly to pretty much everyone except Lainey who is also depressingly lonely in the hopes that he will recover.
Trying to Make Herself Felt
She desperately hopes to make herself felt by her motionless husband. She figures out the best way to do so is to give him small reminders of the times they have shared. She makes him smell beautiful flowers, brings him all kinds of spices that they used while cooking together, and even makes him feel the textures of the clothes he used to wear.
---
My Personal Favorite
We have finally reached the end of our article and the last piece that I will be introducing to you is going to be another one of the best rated Elizabeth Berg books, The Art of Mending. This particular piece is not as popular as some of the author's other works but it is by far my favorite book by the author.
Laura Bartone stands at the heart of this one of the best books by Elizabeth Berg books. She awaits a family reunion in Minnesota with both excitement and a little fear. There had been some untasty events in the family long before but their results are still not lost to time. As hard as it is, everyone must deal with the past if they want to keep their family intact.
A Flood of Secrets
Laura's fear is proven to be rightful as her sister Caroline confronts her and their brother without wasting much time. We learn that Caroline had been the black sheep of the family and she has been fed up with everyone, especially with their mother. Soon enough, the reckoning she started will reveal a flood of secrets.
---
Final Thoughts
Elizabeth Berg is an author who knows both her work and her audience very well. She knows what her readers would want to read about and how she can write about them in the best way possible. It is not hard to see that every aspect of her books has a lot of thought behind them, from the characters she includes to the way the story is told. She is a brilliant author who is critically underrated.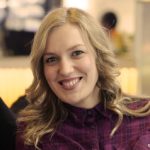 Alissa is an avid reader, blogger, and wannabe writer. (She's a much better cook than a writer actually). Alissa is married, has one human, one feline, and two canine kids. She always looks a mess and never meets a deadline.