---
Best Hypnobirthing books
---
What Is Hypnobirthing?
It is a combination of techniques that enable a woman to relax her body to the point where she does not experience pain during labor. Dr. Grantly Dick-Read first witnessed pain-free labor in 1913, and he was intrigued by the event.
At that time it was common practice for women to be given strong pain relief during birthing. He came to the conclusion that it was fear that caused women to become tense, which resulted in the woman experiencing extreme pain during contractions.
Marie Mongan
After two distressing childbirth experiences, Marie Mongan decided to buck the trend and have a natural birth with her third child. It was such a wonderful experience, that she went on to educate her daughter on the methods that she used namely: breathing exercises, visualization, and relaxation techniques.
As time went by, word spread, and more and more women wanted to enjoy the benefits of this method. The "5 C's" became the way to the ideal birthing experience: "Calm, Confidence, Choice, Control and Comfort." Let's now take a look at our review of books about hypnobirthing.
---
Misconception
Since receiving the joyous news that you are expecting a baby, you will probably have started searching for the best hypnobirthing books available. HypnoBirthing by Marie F. Mongan is one of the best on the subject.
Modern culture has programmed us into thinking that childbirth should be painful and distressing for both the mother and the baby. This misconception prevents many women from having a calm and wondrous experience that it is intended to be.
What Is the Mongan Method?
The Mongan Method is explained in this one of the best-rated hypnobirthing books by Maria. Through her experience and research, she brings assurance and medical information to back up her theory. She claims that having a way to free one's mind from the fear of giving birth, women can relax and release the tension that causes the pain.
The Mongan method hypnobirthing book provides everything you need to proceed through the stages of labor without causing stress to yourself and your unborn baby. Using techniques like positive thinking, visualization, and mindful breathing throughout your pregnancy will enable you to prepare for a peaceful, pain-free birth.
Join Others
Join the thousands of women who have made the change to a pain-free, natural childbirth through reading the best hypnobirthing book.
---
Prepare Yourself
If you are looking for a hypnobirthing book, check out Your Baby, Your Birth by Hollie de Cruz. Of all the modern hypnobirthing books, this one is the best!
Hollie is a renowned hypnobirthing coach and she holds the keys to a natural, calm birth experience for you and your baby. Hollie has supported many famous women in their quest to prepare for a peaceful birthing of their baby with as little pain as possible.
What You Will Learn
Your Baby, Your Birth will guide you in the following ways:
You will learn how to understand the changes that are happening in your body during pregnancy and embrace this most natural of occurrences
As you practice the relaxation techniques in the book, you will be prepared for labor, and able to stay calm and focused through meditation
You will gain the confidence to decide what is best for your body and your baby so that your natural instincts become your guide into motherhood.
Your Baby, Your Birth is the top hypnobirthing book you can find on the market today and you will be able to look back on your birthing experience with happiness rather than horror.

---
Calm and Safe Way
Of course, if you want one of the best-selling hypnobirthing books, it's a good idea to get one written by a "doula". Sophie Fletcher is the author of Mindful Hypnobirthing and she is a qualified doula. That means she gives emotional and physical assistance to women during pregnancy and birthing.
If you are new to the idea of hypnobirthing then Fletcher will let you in on everything you need to know about this calm and safe way of giving birth. By combining mindfulness, relaxation, and hypnosis practices, you will be able to face the approaching birth with confidence.
Positive Experience
She will share anecdotes from women who have used these techniques and had a positive experience. The book also provides tracks that can be downloaded. You can listen to the soothing hypnosis and relaxation messages through the birth of your baby while keeping control over the emotions and physical changes that are happening.
Mindful Hypnobirthing is the answer to any woman who wants to deliver her baby calmly and peacefully. No wonder that it is one of the hypnobirthing books ranked as the best-selling.
---
Have No Fear
Katherine Graves has written one of the most popular hypnobirthing books around. You will find The Hypnobirthing Book will guide you to the perfect birthing experience. Now you no longer have to fear expecting a baby. The Hypnobirthing book will guide you to having a wonderful birthing experience just by using uncomplicated, natural strategies. There will be less stress for you, and less stress for your new-born baby.
Confidence
If you start using these methods from the start of your pregnancy, you will grow in confidence. You will begin to understand how to release endorphins during labor so you will need less pain relief, and keep the birth as natural as possible. Hypnobirthing encourages fathers to learn these calming techniques, so they feel included in the whole birthing process.
Practical Advice
Graves is an experienced doula and highly qualified hypnotherapist. She has honed her hypnobirthing skills while assisting thousands of women through pregnancy and labor. The Hypnobirthing book is full of practical advice written humorously and encouragingly. Katherine's belief in the process of natural birth will inspire you to claim this wonderful method for yourself and your little one.
---
Teach and Inspire
If you have just discovered that you are pregnant, Hypnobirthing: Practical Ways to Make Your Birth Better will lay bare the secrets of this most natural occurrence. Siobhan Miller is an experienced hypnobirthing teacher and she is the founder of The Positive Birth Company.
Her raison d'être is to teach and inspire women to expect the birth of their baby to be a wondrous experience. The author believes that the hypnobirthing techniques she teaches can be applied to any type of birth, and will produce positive effects.
How to Relax
This book explains what hypnobirthing is and teaches women how to use relaxation to reduce the pain of childbirth. By understanding how the body experiences labor, a woman can use techniques to make herself and her baby more contented.
Hypnobirthing, by Siobhan Miller, will prepare the mum-to-be throughout the pregnancy, so that the grand finale is a relaxing and enjoyable birth.
---
Reassuring
The Calm Birth Method is the modern solution to the age-old fears of giving birth. Getting the news that you are pregnant is usually met with joy, but then the realization kicks in that the baby has got to get out somehow.
Suzy Ashworth knows that is the moment that the fear grips the pregnant woman's heart. So, she has written The Calm Birth Method to reassure women that giving birth can be a relaxed and wonderful experience. This is one of the best hypnobirthing books because it helps to prepare the expectant parents, birthing partners, and anyone else who is going to participate in the baby's birth.
Partnership With the Body
Suzy is a qualified hypnobirthing expert, and she explains the physiological and psychological changes that take place in a woman's body through pregnancy and childbirth. She explains how working in partnership with the body will reduce pain and anxiety for the mom and the baby.
Suzy explains how to use meditation, mindfulness, and relaxation techniques to empower the woman to have a serene labor. She also coaches women on how to breathe deeply and use visualization as a way to have a natural birth. With the useful and practical advice in this book, women and their birthing partners will be able to look forward to the birth of their baby with confidence.
---
All You Need to Know
In just five weeks, Hypnobirthing Home Study Course Manual will prove to you that it is the way to have a virtually pain-free birthing experience. It is considered one of the top hypnobirthing books available to pregnant women today.
The best features of this manual, by Kathryn Clark, including preparing for the birth from home, and provides information on all the different types of birthing and interventions you need to know about.
Five-Week Program
The five-week program can be taken at your own pace, and there are supplementary albums available if you desire. Now you can expect your natural birth to be under your control, with limited pain, fear, and stress. This will help to introduce your baby to the world in a calming and soothing way.
The main benefit to the expectant mom is the possibility of having all your fears and questions addressed in one place. You will learn how to control your thoughts, and work with your body to give your baby the best, most natural entrance to life. It can be an experience that you both enjoy if you use the Hypnobirthing Home Study Course Manual in your preparation for the most wonderful event of your life!
---
Useful Insight
Hypnobirthing by Marie F. Mongan is the best hypnobirthing book for you if you are a fan of the Mongan Method. The style of writing may not appeal to every mother-to-be, but it will certainly give you some useful insights into preparing for childbirth.
It is particularly interesting to those who feel strongly about having a natural birth, which is as pain-free as possible. The Mongan Method is also reputed to be beneficial to the baby. Professionals who have supported mothers in labor have reported that some women do, indeed have a pain-free birthing experience.
Committed Approach
While they may feel the pressure and force of the contractions, they do not experience pain. However, it is not guaranteed, and there are examples of women who have prepared for hypnobirthing and have found themselves in extreme pain.
Using Hypnobirthing: The Mongan Method requires a committed approach, lots of time, and has a very specific structure. You will learn how to listen to your instincts, and use visualization methods to help you to relax during labor. This method may not appeal to every time of personality, but there is a lot of value in the method for those who enjoy a structured approach to birthing.
Enoch Wallace
The protagonist is Enoch Wallace, whose age we know not, but do know that he lives a hermit life. Enoch treads with the same gun he used in the civil war. That's what can be deduced on the outside. Inside of his home, Enoch often mingles with acquaintances whose home is beyond the solar system's brink.
Enoch was chosen by the extraterrestrial Ulysses to safeguard the transfer station of the Earth. Throughout the years Enoch has helped his friends, but now the threat of the Earth's impending devastation is visible and everyone's wellbeing is imperiled unless Enoch can find a way to stop it.
---
Just Relax
If you believe that giving birth is the most basic human experience in life, and should not be feared, then you will love HypnoBirthing: A Celebration of life by Marie F. Mongan. This book will guide you to have a gentle, calm pregnancy and labor.
Marie Mongan refutes the idea that labor has to be painful. With her extensive personal knowledge and experience, she shares her deep medical insight into the way the body experiences childbirth. She believes that our culture has instilled a deep fear of a painful birthing experience, and her method is designed to relax the body and reduce the pain.
Prepare Your Body
She helps pregnant women to prepare for the big event by learning relaxation and visualization techniques, as well as how to use deep breathing exercises. This should prevent the body from being tense and the need for excessive pain medication.
The plan is to enable women to have serene, and gentle labor, establishing the path for deep bonding with a stress-free baby. Many leading celebrities and news organizations have voiced their support of HypnoBirthing and have proven that it lives up to its claims.
---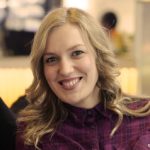 Alissa is an avid reader, blogger, and wannabe writer. (She's a much better cook than a writer actually). Alissa is married, has one human, one feline, and two canine kids. She always looks a mess and never meets a deadline.