---
Best Twin Pregnancy Books
---
Get Ready!
If you know that the chances are having twins, or multiples is a possibility, then reading the best book on twin pregnancy is a sensible part of your preparation.
If you have just discovered that you are going to need double of everything, including patience, sleep, and possibly your partner to survive, then finding the best twin pregnancy books becomes something many lives may depend upon! When you calm down, you will find all the most useful advice available, collected from moms who have found themselves in the same shoes, is available, and you will survive!
---
Joyful Experience
If you want to find out how to overcome the challenges of raising twins, then You Can Two has a multitude of tips and useful information for you. Jennifer Bonicelli and Meghan Hertzfeldt will guide you through all the planning and preparation that you need to have in place so that having twins can be a joyful experience.
Double Everything!
Finding out that you are expecting twins can be daunting, even for the most experienced parents. You will need to double everything, but hopefully, You Can Two will halve your fears! Top twin pregnancy books don't get any better than this with the inclusion of a planning toolkit and real-life stories from parents of twins. Once you have followed the advice in You Can Two, you can relax and prepare mentally for their arrival.
---
Entertaining Read
If you are in need of a survival guide for raising twins, you will love Holy Sh*t…I'm Having Twins! Elizabeth Lyons has undoubtedly written one of the best books on twin pregnancy because she has lived through the experience.
Her humorous account of her pregnancy, birthing, and raising of twins (along with three of their siblings) makes for a very entertaining read. Instead of doom and gloom, you will receive a plan of action that would impress a military officer, and keep your sanity at the same time.
Double Trouble?
Twins do not need to be "double trouble" if you learn how to take shortcuts and trust her wise advice. Instead of listening to all the unsolicited advice that is thrust at you, believe Lyons when she says that you don't need to clean out your bank account buying two of everything. There are also great tips on breastfeeding twins and keeping in touch with your partner when your world has been turned upside down.
---
Everything Covered
Natalie Diaz is well-placed to write books about twin pregnancy because she is the mother of fraternal twins herself. She also writes advice on her website Twiniversity that has become a godsend to other parents of twins.
What to Do When You're Having Two covers everything you need to know starting from being pregnant with twins to the delivery of your double blessings. If you get the basics right, like the sleep schedule, breastfeeding two, developing individual relationships with each twin, etc., and then raising twins can be a wonderful experience.
Essential
You may have millions of questions about what you need to buy, as well as how to prepare mentally and emotionally for twins so What to Do When You're Having Two is the essential book for your nursery shelf.
---
Masterplan
If you find yourself in the position of being pregnant with multiple babies, you will be delighted to add When You're Expecting Twins, Triplets, or Quads to your collection of the best-rated twin pregnancy books.
Authors Barbara Luke and Tamara Eberlein have devised a prenatal plan that is nutritional- based especially for mothers of multiples. It includes other healthy advice regarding exercise and twenty-five delicious, healthy recipes.
Emotional Impact
There is also advice on dealing with the emotional impact of finding out that you are going to have to share your time, love, and energy with all your little ones, as well as your partner and yourself. When You're Expecting Twins, Triplets or Quads is a unique book that is specially written for your unique pregnancy and birthing needs.
---
Tips and Hints
When you find out that you are expecting twins you need the most practical information possible to cope with what is to come. That is why Juggling Twins is one of the books that you need to read.
Not only is it full of helpful tips and hints, but it is also funny and uplifting. That is just what you need at such a challenging time. There are so many considerations when you are expecting twins and having a book like Juggling Twins to hand, and Meghan Regan-Loomis knows what she is talking about.
Routines
She advises on keeping healthy during pregnancy, establishing workable routines, and how to resume a semi-normal life with your twin babies. Like most books on preparing for twins, the message is clear. You need to be well prepared so that you can face the challenge with strength, hope, and a tiny bit of serenity.
---
Something Unique
Once the shock of discovering that you are about to become the father of twins has abated, you will probably think that you are strong enough to push a double buggy so it's all good. Little did you know that you are going to need a Dad's Guide to Twins by Joe Rawlinson if you are going to survive the challenge!
Getting your hands on the best twin pregnancy book is going to be vital, and one that is specially written for dads is something unique. Dad's Guide to Twins will tell you everything you need to plan for the babies, discover tips for saving money, and how to keep your partner and new family healthy and safe from the word go.
Timely Warning
Fathers who have read this guide say that it is wonderful to learn from others who have experienced the birth of twins. They have also benefitted from being fore-warned about the inevitable pressures that the birth of twins will put on relationships in the home. Dad's Guide to Twins will convert you from panic mode into a calm and collected dad!
---
All You Need
When you first find out that you are expecting twins, you will probably want answers to questions about planning and preparation, birthing, feeding, and getting some sleep. Thankfully, Twins! is available to keep next to your bed and refer to whenever you need reassurance.
Comprehensive
Connie Agnew and her team of specialists understand what you are going through, and Twins! will help you to survive your pregnancy with multiple babies, and look forward confidently to including them in your family. This is one of the best books on twin pregnancy, and with its comprehensive information, it will make you feel as if you have an expert by your side through the exciting adventure of nurturing and raising twins.
---
Inspirational
Carol Cooper is a mother of twins and a GP. She has combined her practical knowledge with her medical know-how to create one of the best pregnancy books available. Twins Multiple Births contains the best current information, as well as inspiration for parents who are expecting twins. You will find this book indispensable over the forthcoming years as you face the challenges of raising multiple babies.
Good Relationship
Besides addressing all the practical implications of raising twins, this book puts an important emphasis on developing good relationships with the twins as individuals and dealing with sibling rivalry. Twin Multiple Births will allay your fears, provide practical advice, and give you a bit of a giggle as you prepare for the challenges ahead. It is one of the best-selling books about twin pregnancy.
---
Enormous Challenge
Shelly Vaziri Flais was an experienced pediatrician when she became pregnant with twins. The news made her feel just as nervous as any other mother would when faced with such an enormous challenge. Raising Twins is her encouraging book based on her experiences, and is a must-read for any parents who find themselves in the same position.
Practical Advice
Raising Twins is packed full of practical advice for the wellbeing of the mother and twin babies. It also has good ideas for having fun and helping your twins to develop into articulate, healthy toddlers. Raising Twins does not sugar-coat the realities of everyday life with twins, but it does provide a useful resource and deserves a place on the list of the most popular twin pregnancy books.
---
Daunting
Rachel Kranz has written an example of the top twin pregnancy book because she is not only a mother of twins herself but also an experienced OB/GYN. After finding that she was pregnant with twins, she began to understand how daunting it was preparing for their birth. She has shared her specialized knowledge in Everything You Need to Know to Have a Healthy Twin Pregnancy.
Implications
With her understanding of the psychological, emotional, and financial implications of having twins, she has been able to create a guiding light for others who are embarking on this wonderful journey. Rachel has advice for every trimester and milestone along the way. There are tips for keeping mom and babies in the best of health, what to expect before and after the births, and how to create a cohesive family out of chaos.
---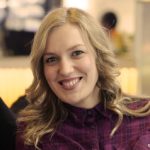 Alissa is an avid reader, blogger, and wannabe writer. (She's a much better cook than a writer actually). Alissa is married, has one human, one feline, and two canine kids. She always looks a mess and never meets a deadline.