---
Best Books On Getting Pregnant
---
Black Tunnel
It is impossible to imagine what it is like to enter the black tunnel of infertility that some women have the misfortune to experience. The stress on the individuals, and on their relationship as a couple, is relentless. So is the search to find a solution to the problem.
Keeping positive, against the odds is easier said than done, but with the help of inspirational books on getting pregnant, you can catch a glimpse of the light at the end of the tunnel and keep your hope alive.
---
Latest Research
As it says on the box (or on the cover of the book), the importance of the best quality eggs in the quest to become pregnant, is a primary factor. Rebecca Fett has gone to great lengths to obtain the latest scientific research into infertility, and her book, It Starts with the Egg, will provide valuable insight to couples who are struggling to conceive.
Increasing Quality
It Starts with the Egg is considered to be one of the best books for men about fertility. It provides strategies for successfully increasing egg excellence and resulting fertility. By improving the quality of your diet, using supplements to protect the eggs, along with other scientifically based advice, couples can improve their chances of achieving their ultimate aim of giving birth to a healthy baby.
---
Cycles of Body
Taking Charge of Your Fertility is on the list of the best books on getting pregnant because Toni Weschler has an excellent reputation for helping couples to become pregnant. With more than a decade of experience, Weschler has published all the guidelines you need to follow to achieve a healthy reproductive system.
Many in the medical profession, as well as couples, acknowledge that natural birth control and understanding the cycles of the female body help get pregnant.
More Control
Weschler swears by The Fertility Awareness Method, which he believes will help to overcome problems with conceiving. Additional benefits of this method are choosing the sex of your baby, as well as having more control over her gynecological wellbeing and sex life. Taking Charge of Your Fertility has the answer if you have become discouraged on your journey to becoming a parent.
---
Interesting Insight
With many of our modern lifestyle choices proving to minimize the chances of getting pregnant, The Fifth Vital Sign provides an interesting insight to improve the odds of conceiving. Lisa Hendrickson-Jack has discovered, after careful scientific research, that understanding your menstrual cycle is a vital key to monitoring your overall health, as well as your fertility levels.
In Touch With Your Fertility
The Fifth Vital Sign provides information on how to keep a record of your menstrual cycle and become more in touch with your fertility. It has useful information on how to improve sleep and embrace a healthy diet that will not only improve your general state of health but your fertility levels too. This is considered to be amongst the best fertility books because it is based on scientific evidence, and improving fertility by understanding the menstrual cycle.
---
Taboo Subject
Infertility is a curse as old as time, and yet it is as devastating now as it ever has been. It is also a bit of a taboo subject for many. Infreakinfertility is a gutsy, super funny book that gets it all out in the open. Melanie Dale vocalizes what many women keep locked up inside.
Getting pregnant is increasingly difficult for some women, including Melanie. She describes how she has tried every conceivable way to conceive – including old wives' tales and acrobatic feats, to no avail.
Dark Humor
Feeling alone, deeply sad, and empty, she turned her energy into creating this amazing book. Her survival guide for women who are in this heart-breaking place is one of the best fertility books (or infertility books) that is guaranteed to make you feel better. You may even get to laugh about it!
Using dark humor, Dale bravely shares her experience of not getting pregnant, the impact on her relationship, as well as the support she received from her husband, Alex. One of the top books on getting pregnant.
---
All the Info You Need
Lily Nichols has written Real Food for Pregnancy which has become one of the best books about fertility. It is recommended reading for anyone trying to get pregnant.
She provides all the necessary info on the best nutritional sources, as well as which foods to avoid during pregnancy. In addition to that, newly pregnant women can find out about the best exercise routines, how to deal with common ailments and discomfort in pregnancy and how to avoid toxins and pollution in food and the environment.
Easy to Read
Real Food is easy to read, and it is the type of reference book that should be kept handy from conception to the birth of your baby. Almost every mother wants to provide the best prenatal environment for her baby, and if she is getting the best quality nutrition then her baby will benefit too.
The book includes meal plans and tasty recipes that will provide the inspiration and boost that an expectant mom needs for every stage of pregnancy.
---
Clarifications
What to Expect When You're Expecting is amongst the most popular books on getting pregnant and has made the best-seller list for that reason. Heidi Murkoff knows exactly what newly pregnant women want to read, and she clarifies many issues that are common from conception to birthing.
You will not need to be anxious or confused if you have What to Expect When You're Expecting close to hand. There are common-sense ideas and handy tips that will keep you safe and confident through the exciting nine months that lie before you.
Everything Covered
The chapters on birthing options, twins pregnancy, and having sex during pregnancy are among the interesting and reassuring issues that are covered. While most women swear by the advice in this book, it is wise to remember that no one book will have all the answers, but this one should be in your collection of best pregnancy books.
---
Wide Range of Topics
While there is no shortage of books on maximizing female fertility, but Fueling Male Fertility is a welcome, and helpful book for men about fertility. With male infertility on the rise, it is good to have up-to-date information. This handy little book by Lauren Manaker covers topics such as how diet and lifestyle affect fertility, the impact of stress and insomnia on male sexual health, and the importance of monitoring scrotal temperature.
Fueling Male Fertility is one of the best books for men on fertility because it proves how important the male's role is in getting pregnant, and suggests things that the man can do to improve the quality of his sperm. A considerable amount of scientific research has gone into this book, and the most common problems are addressed.
Interesting Facts
There are also a whole host of surprising and interesting facts included. Drinking tomato juice every day improves the health and mobility of sperm and eating plenty of fish will improve the chances of getting pregnant. Mobile phones, laptops, and other electronic devices are not conducive to sperm health, and exposure to them should be limited.
This book is an entertaining and trustworthy resource if sperm health is of interest to you and your partner. It is also one of the best-selling books on getting pregnant.
---
Relatable Comparisons
For a person of the Christian faith who has been told that they will have difficulty getting pregnant, When God Says Wait is an encouraging and helpful book.
Using the experiences of characters from the Bible, Elizabeth Laing Thompson has written a relatable comparison. If you have been looking for one of the best books about spirituality and fertility, then I am sure that you will find comfort and advice between the covers of this book.
Deep Understanding
Elizabeth seems to have a deep understanding of the frustrations, depression, and dismay that can result from having to wait for a wish or dream to come true. She advocates using the time wisely to develop patience and a peaceful attitude rather than becoming uptight. Stressing and anger will in no way, improve your chances of becoming pregnant and growing a happy healthy baby inside you.
---
Humorous and Informative
If you have been looking for a humorous book to help you in your quest to fall pregnant, you will love The Impatient Woman's Guide to Getting Pregnant by Jean Twenge. This book is almost all you need (besides some healthy sperm) if you are wanting to have a baby.
This is one of the best books on maximizing fertility by being informed about monitoring ovulation, best times for having sex, and countless other tips and advice for all things pregnancy-related.
Listening Ear Required
Twenge understands that there will be a lot of stress, anxiety, and hormones swirling around when you are trying to get pregnant, and her book is like having your best friend available 24/7 with a listening ear and a shoulder to cry on.
It is an outstanding "girlfriend" book for all the bits about conception that the menfolk in your life probably won't be able to help with.
---
Complete Guide
Aimee Raupp is a prominent fertility expert and can be trusted to give you expert advice on conceiving a baby. There are very few books on getting pregnant in your 40s, so if you have been getting discouraged, then look no further.
Yes, You Can Get Pregnant has the complete guide to help you improve your chances of kicking infertility into touch! She will give you tips on lifestyle changes, mindfulness ways to prepare your body, and your spirit for the anticipated pregnancy.
Gentle Style
Best of all, Aimee is not preachy and rigid in her advice. With her gentle style and calm tone, she will inspire you with her message that is based on scientific research and experience. Hopefully, you will soon be reversing the diagnosis of infertility and on your way to motherhood with the help of this inspirational book.
---
Fertility Type
If it seems that there are no alternatives to invasive surgical, chemical, and technological methods to induce conception, then Making Babies has some good news for you. Jill Blakeway and Sami David have combined their Western medical expertise with Eastern practices, and have come up with a three-month program to help you to get pregnant.
Identifying your "fertility type" is the key according to ancient Chinese medical advice. With that knowledge, you can work with your body and its cycles, while avoiding anything that would impede conception from taking place.
Fresh Take
You will get advice on foods that promote fertility, having acupuncture combined with IVF, and how to make some important changes to your lifestyle. Making Babies is sure to simplify and enhance the chances of getting pregnant, and it is a useful book for couples who are trying to conceive naturally or those who need a fresh take on the whole baby-making process.
---
Boost Your Fertility
The Infertility Cure is a time-proven way of enhancing the possibility of becoming pregnant. Traditional Chinese Medicine can be used to boost other fertility methods and is said to double the chances of success.
Dr. Randine Lewis believes that it is possible to use the natural elements of Chinese medicine to improve general health and boost the reproductive system in preparation for carrying a child.
First Step
The first step is a diagnosis to establish the woman's current reproductive state and determine whether any underlying health issues could impede conception. Following that, the woman is informed about the three distinctive steps that need to be taken to bring her body into a balanced state that is perfect for pregnancy. These steps include acupressure, a selection of Chinese herbs, and a special diet.
The Infertility Cure has brought hope to thousands of women who thought that they were doomed to being childless. It is the combination of ancient wisdom and basic concepts that makes this unique guide one of the best books on spirituality and fertility.
---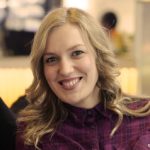 Alissa is an avid reader, blogger, and wannabe writer. (She's a much better cook than a writer actually). Alissa is married, has one human, one feline, and two canine kids. She always looks a mess and never meets a deadline.