Bio
Joyce Meyer is an American author who writes books about many topics and is a woman who knows how to write content that is very impressionable and sticks to any reader. On top of being a famous writer, she is also known as a speaker and president of her own ministry called Joyce Meyer Ministries.
Life
She is currently with her husband Dave in a happy marriage with four grown children. Before that, she has gone through some rough patches like the time when her father went to fight in World War II who was later accused of sexually assaulting Joyce.
---
Best Joyce Meyer Books
---
Ordeal
She also had a previous husband who wasn't very faithful to her as he was constantly cheating on Joyce and even persuaded her to steal payroll checks from her employer which they used the money from to go on vacations in California.
Writing
Overall you will find out that Joyce is a woman of great knowledge about various topics in life and does an outstanding job at writing books that are filled with priceless information to her readers. These are some of which we believe to be the best books from Joyce Meyer.
---
Positive Thoughts
Did you know that there are countless studies that prove negative thoughts actually affect your chance of success, your health, and your overall happiness?
As that is true, positive thoughts, on the other hand, affect your lifestyle drastically as well. When you keep telling yourself positive thoughts you eventually make it a habit of believing them and your confidence ends up being boosted as well as your health and happiness.
How to Control Your Thoughts
In Battlefield of the Mind, Joyce shows her readers exactly how to control their thoughts and steer to thinking more positive and less, and eventually no negative thoughts. As even one negative thought is enough to turn it all around and crash the cycle.
You will immediately find out why this book is her most popular best seller ever and why it is the number one of many best books by Joyce Meyer lists once you finish reading it and processing all of the valuable knowledge filled in it.
Life Trials
Meyer makes sure to tell you all about memories from her own life like trials, tragedies, and outstanding victories that have happened in her own marriage, family, and ministry that have made her the woman she is and eventually made her think the way she does and that have revealed some of the life-transforming truths that truly changed her life for the better.
Be sure to accompany Joyce in this wonderful journey where she shares her thoughts, feelings, and priceless knowledge with all of her beloved readers.
---
Troubles and Disappointments
In this book, Joyce is determined to show you how to be connected with God thanks to the amazing biblical content that is outlined all throughout the book. Me and My Big Mouth is for those of you who constantly keep talking about how life has let you down and who constantly talk about their troubles and disappointments.
Everything He Intended
In the book, she wants to show you how to speak through God and how to just let go with complete obedience to his good intentions and to rest assured that speaking through him will eventually lead to everything that he as intended for you in this life.
The book is truly something different that will make sure to help those in need to feel motivated and inspired and to feel like there are always better times to come filled with success and everything we desire for a happy life.
Let Go of the Past
It's a how-to book that can teach anyone who reads it how to let go of the past and live in the present with the support of God at their side and how to learn to speak the language of God for absolute satisfaction and balance. A book that can truly teach someone the way to victory!
---
Support and Motivation
This is a great book for every woman out there who is looking for some emotional support, for inspiration and motivation, for a way to boost her self-confidence and rise up to every occasion, to succeed in everything she sets out for.
Achieve Greatness
Joyce is well known to provide all of these things through her books and through her many speeches that are inspiring and touch the hearts of many people. She is a woman who truly cares about other people and is doing a lot of great things to provide all the help we need to achieve greatness.
Seven Characteristics
In The Confident Woman, Meyer sets out to explore the seven characteristics of a woman so that the reader can better understand herself which is after what she can truly achieve confidence in herself. She explores the characteristics of a confident woman to be exact which is what every woman should definitely steer to.
No Fear
Characteristics like of a woman who knows that she is being loved, who refuses to accept a life in fear and as a result, does not live in one with fear and others just as important as these. Joyce makes sure that her readers understand that being confident means to live honestly and to be positive with every action they take and whatever happens to them that they cannot control and to understand that confidence comes from having faith in God and, of course, in ourselves the most.
---
Insecurity
Much like in The Confident Woman, Joyce talks about the epidemic that covers society regarding the fact that people are more and more insecure about themselves and their lives.
In Approval Addiction, she explains that people literally have an addiction to being liked by everyone, being approved by everyone, being accepted by everyone, even the people that we don't like and the ones that don't like us. We want those people to like us more than others.
Terrible Addiction
She talks about the fact that we absolutely need this thing because we just don't know how and haven't been taught how to find it in ourselves. Since birth, we have learned that other people need to respect us, that we depend on that, that it is a rule of society. How sad is that? Luckily, Joyce tells us that there is a cure for this terrible addiction.
She talks about that cure in this amazing book and how it can help us all to better our lives without the need for being liked by everyone we meet and know. She shows us the way to knowing how to overcome the terrible feeling of rejection and low-self-esteem as it is just not worth all the worrying and the bad health impacts that it holds.
Become a Winner
This just might be the best thing for someone who has low self-esteem and just wants to be more confident and take action of their own destiny no matter what everyone else says. It's a book that can teach you how to be a winner and to depend on yourself.
---
Life-Changing
As the last book in this list on the best books from Joyce Meyer, we have Beauty for Ashes. It's a wonderful book that yet again offers help for those in need as Joyce talks about some strong and helpful facts that can change a life lived in emotional pain and sorrow.
Cure Your Trauma
She talks about how people who had suffered from all kinds of sexual, physical, emotional, mental abuse can finally be cured of all the trauma and can start to live their lives in peace and harmony without dwelling on the horrible past.
Who better to talk about these things and to teach about overcoming them than a person like Joyce who has literally gone through all of that and has risen past it to form a famous ministry that offers healing and support for many people.
Grab Hold of Love
She is proof that anything is possible with the faith in God and their unconditional belief in him. Some of the many things she aspires to teach in Beauty for Ashes are things like how to deal with the emotional pain of abuse, how to grab hold of God's unconditional love for you, understanding why victims of abuse often tend to suffer from some addictive behaviors, all of that and more will be made clear in this amazing masterpiece by Joyce.
Happier Life
Just by reading the reviews from people who have read Joyce's books you will feel free knowing that she has been and still is helping people all around the world to overcome their problems, gain strong confidence about themselves, and lead better and happier lives. We hope that you grab some of the books from this list about the best books from Joyce Meyer.
---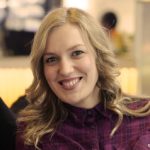 Alissa is an avid reader, blogger, and wannabe writer. (She's a much better cook than a writer actually). Alissa is married, has one human, one feline, and two canine kids. She always looks a mess and never meets a deadline.