Bio
TerKeurst was born on the 21st of July, 1969. TerKeurst is an author and a speaker, and also the president of Proverbs 31 Ministries. TerKeurst's books are listed on the New York Times Bestsellers.
Champion of Faith
Terkeurst has written more than twenty books to date. She received the Champions of Faith Author Award and is prominent among the leading voices in the Christian community.
---
Best Lysa TerKeurst Books
---
Sharing
TerKeurst is a keynote presenter for more than forty events all across North America, featuring multiple conferences. TerKeurst is very fond of the way that women have become more capable to share their own experiences for the glory of God after having listened to TerKeurst's advice.
Ordinary Woman
Although people are skeptical of that notion, Lysa maintains that she is just an ordinary woman only wanting and seeking to glorify God through her life's work and her family. Lysa currently lived near Charlotte, North Carolina, with her husband Art TerKeurst and their five children – Jackson, Mark, Hope, Ashley, and Brooke. Like we mentioned, you can find more than twenty books on Lysa TerKeurst's book list. Which of these twenty books is TerKeurst's best? Let's now take a look at TerKeurst's first book on our list.
---
Denial and Rejection
Uninvited is a 2016 release by the blessed author. People who have experience of denial and rejection will find in this book a safe haven and a gift from heaven.
This is one of the most popular TerKeurst books, perhaps even the best TerKeurst book, written in the manner of stories, with each story consisting of a chapter and some chapters ending with a prayer. The sincere prayers are relatable to anyone going through a period of rejection or negativity.
Hope and Reassurance
What persists throughout the book is hope and reassurance that attempts to comfort the reader. From the beginning, Lysa asks the reader to be honest not with her, but with themselves.
TerKeurst, then, goes on to dissect what makes the faculty and application of rejection such a sore pain. People have trust issues, people have insecurities, and being rejected throws us out of the safe position we have woven ourselves into.
Emotional Security
The theme in this book is that our trust in the Lord is how we find emotional security. Each experience noted and set forth is one that each reader can learn from so that our attitude can be properly and aptly changed for the future when rejection finds its way to us again.
By a wide margin, Uninvited is one of the most popular Lysa TerKeurst books and, as her fans may like to proclaim, it may very well be TerKeurst's best book yet.
---
Taking Responsibility
The Best Yes is one of the best-selling TerKeurst books that was published in 2014. Featuring heavily one of the most refreshing and gratifying qualities that Lysa has adopted, we see TerKeurst writing about the importance of taking complete fault and responsibility when making decisions.
Wisdom Through God
A genuine interest in helping people is present in the writing of TerKeurst in her most heartfelt outing. This is one of the top Lysa TerKeurst books that has a lot to say about the promoting of wisdom through God, as she attempts to teach the readers of the virtue and glories of reading the holy Scripture regularly, praying to the Almighty, being obedient, and obsequious to God, and asking for the advice and words of God for a particular decision.
The passive, demeaning notion of asking your husband is something that TerKeurst detests; it shuns the fact that women can be responsible, active, and accountable adults. TerKeurst wants her fellow women to become proper and complete thinkers.
Practical and Biblical Reasons
What sets the Christian self-help effort by TerKeurst from the run-of-the-mill self-help guide is that this isn't just a yes book – though the title might persuade readers to believe the opposite. Instead, Lysa utilizes practical and biblical reasons for actually saying no, saying that the 'best yes' is one that should be reserved for the long term.
Sweet, insightful, and very helpful, this is one of the top Lysa TerKeurst books and another prime example of why TerKeurst has become one of the most beloved authors among the self-help and Christian genres.
---
Full Control
Unglued was published in 2012 and, like most if not all of TerKeurst's books, received positive reviews and praise. Therefore it is one of the best-rated Lysa TerKeurst books.
What TerKeurst means by "unglued" is a state in which the person is not in full control. This is when the person is hyper, irritable, frustrated, angry, and their emotions spill out in an uncontrollable way.
Positive Change
Lysa doesn't judge people that have become unglued, for instance, she herself has become unglued on several occasions. She is the first to say this because she uses her own experiences and stories so that women all over the world can relate to them and make a positive change in their lives to minimize the likelihood of getting out of balance again.
In TerKeurst's eyes, once someone has become unglued, they come to have four distinct reactions:
Exploder that Blames Others
Exploder that Shames Themselves
Stuffer that Builds Barriers
Stuffer that Collects Retaliation Rocks
Neutralize the Situations
Each of these categories is explained in detail, which helps the reader understand. After analyzing why and how people lose their temper, TerKeurst gives tips and tricks on how to neutralize these situations when they arise.
And while there is nothing truly groundbreaking about what is expressed, the voice TerKeurst has is undeniably some of the most lulling and inspiring for women. That's what makes it one of the best books by TerKeurst.
---
Rebuild Yourself
In one of Lysa TerKeurst's books ranked as the best-selling, It's Not Supposed to Be This Way, Lysa seeks to give women a blueprint for how to rebuild themselves after something has broken a piece of them or the whole.
Intimate Stories
The platitudinous sentiment that the Lord never gives people more than they can tackle is challenged by TerKeurst. Lysa, in her unabashed, heartfelt way, speaks of intimate stories and experiences: for example, her husband's infidelity and her struggles with breast cancer. The experiences that Lysa expands upon gives new context to the idea of disappointment.
Useful Disappointment
While struggling with these issues can feel harmful to one's health and well-being in the long run, TerKeurst argues that the disappointment we feel can be useful in pushing us toward God, especially when he feels numb or distant from our thoughts and prayers.
The book contains many passages and examples from Scripture, but the style TerKeurst employs is casual, understandable, almost like a friend patting you on the shoulder while giving you context for the situation that has befallen you. It is one of the best-rated Lysa TerKeurst books on insecurity.
Innate Optimism
TerKeurst, concerning the examples we noted above, is now convalescing from cancer, and she is tackling the marital issues that have presented themselves. There is an innate optimism that can't help but sway readers towards the idea that sunshine might be coming just beyond that cloud.
One of her most heartfelt efforts, It's Not Supposed to Be This Way, is also one of Lysa TerKeurst's best books.
---
Different Perspective
TerKeurst's Made to Crave is the last entry in our TerKeurst book reviews. It was actually the book that set TerKeurst on the map and brought her fame and a loyal fanbase.
With TerKeurst's Made to Crave, the reader is given a perspective from Scripture on the problems in society around food addiction and similar things that are out to degrade and destroy us.
Any Form of Addiction
While the book is, by and large, meant for women struggling with food addiction, anyone that yearns for something detrimental – unhealthy – can find TerKeurst's words and advice as beneficial.
TerKeurst notes that our ideas of bliss and content can, at times, become entwined with the ideas of a certain person, an object, or in her case – food. It is important to know that this can leave people feeling empty, dissatisfied, and just morose. TerKeurst says that our happiness should only become wrapped up in God, as through him, our bliss becomes a complete bliss.
Trademark Encouragement
Brimming with the trademark encouragement and inspiring hope that TerKeurst has developed, Made to Crave is a book that won't disappoint, but will uplift the readers towards their journey for God and for happiness. TerKeurst, while a very accomplished writer, also holds conferences that have helped thousands of women.
Our next suggestion is TerKeurst's new book titled Forgiving What You Can't Forget. TerKeurst's Bible studies, such as Trustworthy: Overcoming Our Greatest Struggles to Trust God are intriguing reads in the same genre, for anyone interested. If you're looking for something for the younger generation, there is also a couple of Lysa TerKeurst's children's books out there. We hope this article helped you make up your mind about what is the best Lysa TerKeurst book to start with.
---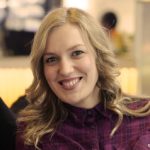 Alissa is an avid reader, blogger, and wannabe writer. (She's a much better cook than a writer actually). Alissa is married, has one human, one feline, and two canine kids. She always looks a mess and never meets a deadline.