---
Best Christian Marriage Books
---
Desire to Help
There is no shortage of Christian marriage books on the market. Some are helpful manuals for couples and include questionnaires and discussion points to encourage better communication.
Many of the authors are leading pastors and qualified marriage counsellors who are driven by their sincere desire to see couples enjoy satisfying marriages within prescribed Biblical teachings.
---
Narrow Audience
The blurb on this book talks about the challenges that married couples face today, however, this book was published in 1966 so I think that the day that it is talking about has well and truly passed. In my opinion, you will find very little of value to support you in a twenty-first-century marriage.
The Power of a Praying Wife is also a radically Christian marriage book with a very narrow audience. This book was aimed at the wealthy, White, American Christian couples that comprised a white-collar husband who brought home the bacon and a "Stepford" wife who stayed at home and had plenty of time on her hands to pray for her husband.
Trials and Victories
The book suggests thirty initial prayers for husbands and they are set out in the respective chapters. Stormie Omartian shares the trials and victories experienced in her marriage and has deep faith in the power of prayer.
She is a devout Christian and uses her writing to inspire other women of faith to believe that God has the answer to all their marital problems. Her successful writing career bears testimony to the mighty influence she has had in the Christian marriage book genre.
Not Always Applicable
Reviews of The Power of a Praying Wife book praise its simple, clear message for believers and this is rated as one of the best-selling marriage books by pastors and counselors.
My review of this book must carry a warning that it is profoundly sexist and based on a premise that all marriages should follow a patriarchal, biblical pattern that many women in 2020 may find very offensive. Having faith in God and having faith that your prayers for your husband are being answered are noble and admirable qualities for a wife, but they are not applicable to every woman and every marriage.
---
Different View
Kathy and Timothy Keller speak openly and authentically about their marriage which has lasted for almost four decades. Keller's view of marriage differs slightly from that of other Christian authors.
They believe that the sole reason for marriage is to deepen the spiritual relationship that the couple has with God. As a result of that, the relationship between the married couple is improved immeasurably.
Importance of Friendship
Couples, who have read this book from the list of best-selling marriage books, have written warm reviews about how it has changed their marriages for the better. Accepting Keller's theory that friendship is more important than romance in a marriage, makes sense to them as well as his appeal for couples to eliminate selfishness from their union.
Refreshing Change
The Meaning of Marriage has a more current view of the responsibilities of men and women in the marriage context and this is a refreshing change from many other of the best Christian marriage books. Reviews of The Meaning of Marriage book state that it delivers on the guarantee to inspire a broad range of Christian readers seeking help with their marriages.
---
Closer Relationship
This unusual take on the Christian marriage book theme was written by Gary Thomas, a successful author, and global conference speaker. His chief ambition is to convert people to Christianity and help couples to build a closer marriage relationship than ever before.
If you are not of the Christian faith and if you are looking for straightforward solutions to everyday marital problems, then this is probably not the book for you.
The Message
The message of Sacred Marriage is to:
Accept a new and exceptional relationship with God.
Work in unison with your partner to develop your spirituality and integrity of your marriage.
Form closer bonds with your family with an emphasis on thanks to God.
Celebrate joyful fellowship with God.
Based on New Testament
Reviews of the best Christian marriage books include this one because it is wholly New Testament based and exclusive of all other types of marriages and partnerships. The title of Sacred Marriage refers to the belief that Gary Thomas has that marriage is God's way of making couples godlier rather than happier.
Ultimately, I imagine he means that a closer relationship with God will inevitably mean a deeper relationship with your spouse. The old-fashioned gender discrimination that the author promotes does not seem to bother hard-line Christians but has proved to be offensive to modern couples who are faced with many stresses in the current times.
Faithfulness
Unfortunately, The Sacred Marriage does not offer advice for the modern working woman who is trying to raise a family, keep a reasonably clean home and have a good relationship with her husband.
Christian's use of the word "sacred" is understood to mean holy, but for others it implies faithfulness. This is where the title might be a little misleading to the average reader.
Union With God
The Sacred Marriage title is used by the author to relate more to the religious union with God, whereas, for most regular couples they are seeking an exclusive bond with each other. This could lead to confusion and disappointment if the reader does not understand the intentional use of the word.
Married couples are promised a reward in Heaven for attaining a Sacred Marriage, but most people I know would like to enjoy a happy marriage in the here and now. This book may not give them the answers they are seeking nor the recipe for the perfect "sacred" marriage that they are dreaming of.
---
Unusual Advice
Francis Chan has a completely different view on Christian marriage, and this becomes clear from the first chapter in You and Me Forever book. Francis Chan is known as an opinionated pastor and, supported by his wife, has come up with unusual marriage advice for his wide, mainly Christian audience.
A Manual
Reviews on this book are mostly favorable but many make the point that it is not technically a marriage counseling book.
It is more of a manual on how to be a good representative of Christ on Earth and promises that a Christian couple can look forward to a happy-ever-after in Heaven. This does not offer much consolation for couples who are experiencing hell on earth in their current marital situation.
God First
Chan believes that the only way to have a good marriage is to put God first and love Him more than you do your wife. He claims that this is the way to a lasting and happy marriage relationship. Sharing the gospel should be your main priority rather than putting all your efforts into improving the state of your marriage which is not eternal, in his view.
There are hardly any tips in this book for couples who are experiencing difficulties in their marriage or for any other couples who are not members of his church or devout Christians.
Limited Audience
You and Me Forever could certainly be considered one of the best Christian books, but I would not give it a five-star review because of the very limited audience that it was written for. For me, it is a missed opportunity for promoting the gospel as well as for the improvement of Christian and other marriages that are in deep waters in these unprecedented times.
---
Union of Imperfection
This useful marriage guidance book has a strong Biblical message and has been voted as one of the best Christian marriage books written in the last decade.
When Sinners Say "I do" reveals what Dave Harvey considers to be the core problem in all marriages. The union of two imperfect individuals in the state of holy matrimony does not magically transform them into perfect creatures – no matter how gorgeous they look on the wedding day.
Passing of an Illusion
On day one of the honeymoon many couples find out that they have married a very annoying individual who had too much champagne at the wedding and is a bit grouchy when they are tired!
With many years of experience in this field, Dave Harvey can speak with authority on the subject of Christian marriage. And he does so in When Sinners Say "I do" book, but he writes with humor and a light tone which is refreshing compared with the heavy, outdated Biblical messages of other Christian marriage books.
Enlightening
Couples will be enlightened by his take on the threats that will inevitably come to bear on their relationship and his tips on how to deal with them. The impact of the past and the accumulated "baggage" that individuals bring into the marriage with them, is bound to have consequences. Harvey gives couples hope and assurance that a deep relationship with God is the answer to all their problems.
Practical and Accessible
The reason that this book is voted as the best Christian marriage book is that it is practical and accessible to a wider audience than many other books in this genre. I give this book a thumbs-up in my review because the advice is contemporary and couples can relate to Harvey's tone and apply his advice to their modern lifestyle.
---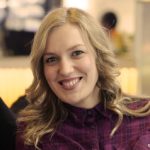 Alissa is an avid reader, blogger, and wannabe writer. (She's a much better cook than a writer actually). Alissa is married, has one human, one feline, and two canine kids. She always looks a mess and never meets a deadline.