Litline.org was a website created for the independent literary community. It represented non-commercial literary presses and magazines. Not only that, it facilitated the opening of bookstores and organized conferences and festivals.
In this materialistic day and age, the terms "art" and "profit" are often interchangeable. Average "art" thrives, while authentic art and artists, who create something of cultural value, can barely pay for their groceries.
Most famous poetry books, plays, and innovative novels around today were not published by large commercial companies. More often than not, the small nonprofit presses that encourage artists and their work, are responsible for the publication.
This is the reason LitLine.org was created in the first place. It served the independent literary community as a facilitator – making links and websites relating to all things literary.
Alas, in early 2020, during the first outbreak of the Covid-19 pandemic, Litline.org ran out of funds and could no longer support the artists they wished to promote. Here, at Ereads.com, we are not exactly too happy about it. Simply put, it's just another victory for commercially driven art.
To celebrate Litline.org and its achievements, here are some articles that celebrate poetry in all its forms. Long live true art!
25 Best Poetry Books Ever
10 Best Mary Oliver Books
5 Best Charles Bukowski Books
5 Best Shel Silverstein Books
8 Best Romance Books Ever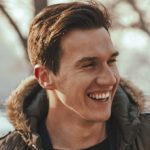 Michael is a graduate of cultural studies and history. He enjoys a good bottle of wine and (surprise, surprise) reading. As a small-town librarian, he is currently relishing the silence and peaceful atmosphere that is prevailing.