Bio
Boynton is a person known for her many achievements in the writing, music writing, and production industry. She is also an American humorist, songwriter, director, and author of many children's books.
Life
She was born in 1953 and ever since she can remember, Sandra has always wanted to inspire everyone, especially kids, and bring joy to their lives. This is why many of Sandra Boynton's best books you can find out there are cheerful and nothing if not inspirational and funny.
---
Best Sandra Boynton Books
---
Career
Her career in music has also managed to bring joy to many as she has produced many songs and 5 full albums. On top of that, you can expect to find over 50 books from her as well as discover that Sandra has created over 4 thousand greeting cards. The list of her successes goes on for a while but you are here to discover some of the best-rated Sandra Boynton books, so here they are.
---
Simply Gorgeous
Published in 2004, this book is still a piece of brilliant content and design by Sandra that is bringing smiles to many young and adorable faces. What the book presents, like many of her others, is a combination of both educational content and a fun and exciting way to read and learn about animals and the sounds they make with a few fun twists here and there.
There are tons of gorgeous illustrations inside also done by herself and together with the exciting rhythmic narrative, these features make this book one of the best Sandra Boynton board books out there. The pages are extremely thick and durable so there is no need to worry about your child ripping them or destroying the book.
Warning! Funny Content Ahead
This book by Sandra creates the perfect opportunity to make adults have a little bit of fun for a change and start recreating what every animal mentioned inside sounds like. It's an amazing way to bring out a little bit of creativity from both children and adults and a great way to help you bond with kids.
It's 14 pages of pure excitement, colorful illustrations that are outstanding to look at but not too complex that will make a youngling confused. It's not simply pictures placed around as there is a short narrative that is very fun to read and see how it progresses. It's one Boynton book you don't want to miss.
---
Perfect Choice
Getting ready for bed and going to sleep can be a painstaking process for some parents and their kids, but those who have this book at their side will disagree. There was no way that we could leave out this amazing choice from our Sandra Boynton books list as there is a ton of exciting stuff that awaits inside.
The Going to Bed Book by Sandra is an amazing 14-page experience that many kids will want to relive before bed. It's the perfect choice for calming down over-energetic kids and offering them something in return for going to bed peacefully. The story inside is enough to have them hooked for quite a while before they ask for a new one.
A Little Glimpse
Just like many of the books by Boynton, the set of characters here includes a few different animals who simply look adorable and have nothing but fun. On top of reading about their exciting adventures and activities, there is a lot of content inside that can be very educational to children. This includes the importance of staying clean, brushing your teeth, and going to bed on time.
Nothing says fun and productivity like a bunch of adorable animals having fun and behaving at the same time. Your young one will enjoy this one, just like the rest of Sandra Boynton's books ranked as the best!
---
Adorable Animals
This is another amazing board book by Sandra that is about to reveal some funny characters and many fun activities. This book is also a part of her best-selling series of board books, known as Boynton on Board.
There is no need to mention that the set of characters involved here is another bunch of adorable and whimsy animals. This time, the scene takes place at the barnyard where there is so much to do and much to talk about. As far as the story goes, we don't want to hand out too many spoilers for you or your child so you can find out all about that yourself.
What You Get Out of It
On top of getting a very interesting story filled with the cutest characters and the most playful animals you can find, there are many other benefits from this book. The reason this is one of the most popular Sandra Boynton books out there is that she has managed to put a lot more thought into this, and many other books of hers than it appears.
The rhythmic text allows you to read without the feeling of boredom, the hilarious sounds laid across the book are enough to make you and your children laugh out loud. The story is fun enough so that it would be hard to get bored quickly and it allows for a few repeat reads before you move on to her other works.
---
Different Moods
As you have probably already seen, many of the top Sandra Boynton books you can find mainly star animal characters. This is quite clever as children and babies can't resist adorable animals. Even adults can't resist a cute and fluffy kitty so it's understandable that this feature would have a high effect on bringing joy to everyone.
This brings us to another one of the best-selling Sandra Boynton books. You can expect a ton of different and adorable animals in this one as well. The main focus of the narrative inside is moods. She teaches kids the different kinds of moods present in humans through exciting stories that include cute animals.
Worried Rabbits, Excited Dogs, and More
Children can have a lot of fun with what's hidden inside. Sandra has carefully thought out and planned what to write about and which animals to include. She is a genius when it comes to writing some of the best children's books out there and makes sure that everything she puts inside is for a reason.
So, by reading to kids about happy hippos, angry ducks, worried rabbits, grumpy moose, and many more, she teaches kids about the different kinds of moods and makes this book both very entertaining and educational.
---
Shy Hippo
Unlike the previous books we've reviewed here, this one allows you to read about one main character, a very shy hippo. You will also have the chance to meet other silly animal characters here, but the hippo is the one who makes the story move and whom everything revolves around in this one.
It's still a children's book but this one adds a lot more meaning and offers a more complex plot than many of her other books. You will find in many Sandra Boynton book reviews that this one is a favorite among many as the story can be very relatable and heartbreaking. Many lessons can be taken out of this book, and the plot still offers a fascinating and amusing plot.
Learning Possibilities
There are a few things that this book can teach both children and adults. We won't spoil how the story goes here, but we can say that this is a story that will show everyone a thing or two about a world in which everyone else just clicks together, and you see yourself as an outcast who doesn't belong.
This is a story of acceptance presented simply and elegantly so that children will have an easy time understanding the consequences of this and have a better chance of never doing this to anyone. You can expect a bunch of twists here and there which is what makes this choice one of the best children's books by Sandra Boynton.
---
Bee Bo
Every true fan of Boynton's has probably noticed that among her favorite animals to include in her best-selling works are often hippos. What's up with Sandra and hippos? Belly Button Book! is another fantastic edition of her Boynton on Board series where you get to read about some quirky characters and the fun adventures they go on. The rhythmic text is here to make things much more enjoyable as always.
The main animal characters who will be bringing all of the fun in this story are a bunch of bare-bellied hippos. A special character who will grab most of the attention of the younglings is a tiny baby hippo who only knows how to say "Bee Bo". The adorable hippos in this amazing board book and their love of belly buttons are sure to bring hours and hours of reading excitement.
Overload of Hippos
Boynton is a huge influence for many kids as she helps them learn about a bunch of things such as animals, good habits, and so on, while at the same time providing a lot of fun and real value.
The hippo, especially, is an animal you will get familiar with a lot as you can see from this book. The baby hippos simply like to show their bellies and belly buttons to everyone which is why you will discover that they hate winter a lot because they have to cover them up from the cold.
---
Fun Sound Effects
This time, we are taking a break from all of the hippos and switching things up a bit by introducing doggies to the story. Lots of children enjoy Sandra's books mainly because of the elegant and simple rhythmic text and beautifully illustrated pictures of all the cute animals and gorgeous scenery.
Another huge reason why this book is one of the best Sandra Boynton books for babies and children of all ages is because of the fun and memorable sounds you have to recreate for the kids. There are few words in this book but those that are there really count. Children simply enjoy the fun sound effects, you have to make for them so be prepared to look and sound goofy from time to time.
Pups Everywhere
You would think that a 14-page board book would have barely enough words to spend a full 10 minutes reading, and even though this one doesn't have a lot of words, you will find yourself spending quite a while enjoying yourself with your kids.
This mainly has to do with the fact that Sandra's humor and ability to keep things interesting is one of the best around. She introduces new pups and manages to create a variety of different personalities. Be prepared to make a lot of funny doggie noises and simply let loose.
---
Educational
This is another classic by Sandra in which a lot of fun and educational content is included. Only Boynton can make an aggravating activity such as putting on pajamas before bed fun and something to look forward to and in this amazing edition, she does just that.
Pajama Time! introduces readers to a few more of Sandra's favorite characters. Mentioned here is a chicken that likes to jump rope, a pig that enjoys spending time on a swing, an elephant who is wearing a fuzzy one-piece pajama, and more. They love singing along and having a great time in their pajamas.
Putting on Pajamas
The book doesn't offer any kind of moving plot but it does a wonderful job of showing how much fun it can be to wear pajamas. For many kids, this is a nighttime routine they simply don't want any part of. One of the best benefits you can get out of this book is to show your child that putting on pajamas can be fun and rewarding.
This book might not be one of the best Sandra Boynton books for babies, but it sure is helpful for tricky children who don't like going to bed properly. Keep in mind that on top of this benefit, you also get to have a lot of fun when reading it as the quirky characters inside know how to make you laugh.
---
Silly Problems
In this exciting feature of Sandra's best work, you get to read once more about a group of silly and adorable animals who are off to another adventure filled with fun and mischief. One special character who will have no trouble grabbing children's attention is a misguided turkey who will bring you nothing but laughter.
The theme of the book is similar to many of the other Sandra Boynton baby books, they feature silly problems that kids tend to have and she makes it both fun and educational for all. In this exciting book of hers, children get to have fun with these silly animals as they have trouble picking what to wear while at the same time they get a chance to learn colors.
Fun for All Ages
One thing many appreciate about Boynton is her ability to always make her publications educational. You might find the few words inside and lack of plot cheesy, but this is pure gold for children of all ages.
The story is fun so they can get hooked on getting through the entire book, the characters are quirky, colorful, and cute which grabs the undivided attention of kids, and the ability to learn colors, find out what clothes they are going to pick, and similar activities present allow you and your kids to have a great time together with the book.
---
Awful Mood
Pookie is another original character that Sandra has created so that she can bring more joy to children's lives. There are a few Boynton Pookie books and in this one, you get to read and find out why little Pookie the pig is in such an awful mood.
Another character who brings a lot of fun to this story is Pookie's mother who also can't figure out what to do to make Pookie feel more cheerful. It could be several problems and the story slowly unravels which offers kids a chance to get hooked and stay until the very end.
Why Is Pookie Sad?
We can't reveal the full story here as it will spoil the fun for you as well and the whole reading experience with children won't be the same. However, you should know that it is going to be a lot of fun discovering why Pookie is in a bad mood and what the mother is going to do about it.
The mystery is enough to get everyone hooked as children create their own scenarios of why Pookie might be sad. The book is wonderful on its own but it is also fun to read as a part of the Sandra Boynton books set that include every edition with Pookie the pig.
---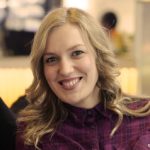 Alissa is an avid reader, blogger, and wannabe writer. (She's a much better cook than a writer actually). Alissa is married, has one human, one feline, and two canine kids. She always looks a mess and never meets a deadline.