Becoming Adult
Most of Judy's fans are young adults as she writes the most thrilling fiction for young adults and some very exciting children's books. Her writing style is definitely very engaging with some of the best content that focuses on the best years of our lives.
The period when we become adults and our golden years of being teenagers. She sure knows how to tempt her readers with some drama-filled stories that make you read on and on.
---
Best Judy Blume Books
---
Career
One thing we can surely say about Judy is that she isn't afraid to speak her mind in order to make sure her stories live up their full potential. What this means is that she isn't afraid to write about topics that are considered taboo such as masturbation and teen sex, but when we put aside what some critics say, she has still managed to sell more than 82 million copies worldwide and get her content translated into 32 different languages.
You will find her fictional stories and characters to be very memorable and that there is nothing out of the ordinary with what she writes about. So, having cleared out the introduction to Blume, let's find out what some of the best books from Judy Blume are.
---
Farbook
Let's dive into the fantasy mind of Judy with this phenomenal book about a girl that is just about to turn twelve. Her name is, well you guessed it, Margaret and she has just moved from New York City to Farbook, New Jersey. Margaret is your typical kid that likes her long hair, the taste of tuna fish, the lovely and fresh smell of rain, and the color pink.
Like any other kid, she is anxious to start from scratch in her new home as she meets her first friends, Nancy, Gretchen and Janie and tries to simply fit in with them. Margaret is thrilled that things are starting to go super nice and she gets more excited when she becomes part of their secret girl's club where they get to talk about anything like boys, getting their first period, bras, and similar.
Talking to God All the Time
After some very interesting conversations, a topic of religions comes across and they are all stunned to find out that Margaret doesn't actually have a Religion and that, in her own special way, she talks to God all the time.
You get to find out exactly what she means by this in this very interesting book when she tells her friends that she can rely on and talk to God about everything and that she always feels better after doing so. Chances of liking Margaret are very high as she is a super relatable girl with the best of characters and very friendly. Truly a great character in an even better book.
---
Keeping Up With Fudge
Looking for the perfect series for your kids? Well, look no further than this highly ranked book series from the great Judy Blume. I read all of these books when I was younger, and I loved every second of them. They actually got me into reading, because as soon as I was finished one, I had to read the next.
This series kicks off with 'Tales of a Fourth Grade Nothing', following Peter Hatcher and his little brother, Fudge. Peter has to navigate three-year-old Fudge's antics, and when he walks away with Peter's pet turtle, it is the last straw. 'Superfudge' is another classic from this series, and one that will have you laughing out loud.
Fudge-tastic!
Fudge is a mischievous little boy who is always up to no good, leaving poor Peter to run around after him cleaning up his messes. My personal favorite in the series was always 'Fudge-a-Mania', where Fudge swears to marry Peter's sworn enemy, Sheila. This little boy will keep Peter (and you) on his toes, because when Fudge is around, anything that can happen, probably will.
I guarantee you that your children will adore this series, and you probably will too if you read it with them (which you may just end up doing when you hear your kid laughing nonstop). Blume writes the perfect children's fiction novels that can be read by the whole family! Trust me, you do not want to miss out on everything that Fudge gets up to.
---
Moving Forward
When Davey's father was shot in a holdup, her mother decides to relocate the entire family to New Mexico for a fresh start. Being in a new place with no friends and mourning the loss of her father, Davey has never felt so alone. As a fifteen-year-old, moving to a whole new city where you don't know anyone can be really difficult.
One day, while climbing in Los Alamos Canyon, Davey meets the mysterious Wolf, a boy who seems to instantly understand the fear and anger that Davey has been feeling since her father was killed. With Wolf's help, Davey slowly starts to realize that she needs to move on with her life.
Getting Help
It's easy to say that you're going to move forward, but it's not always an easy thing to do. But with Wolf helping her along the way, Davey may just be able to do it. However, as things stand now, Davey is still asking herself the same questions: will she ever be ready to leave the past behind her? Will the pain ever stop?
This is a fairly old Judy Blume book, but it is actually the latest book from her that I've read. The story as a whole is one of those ones that stand the test of time. There is a lot packed into this book, like depression, alcoholism, friendship, teen love and peer pressure. What makes it realistic is that Blume doesn't wrap everything up in a nice bow, because that doesn't happen in life. Sometimes things are left open-ended and that's okay.
---
86 Freckles
Ah, we are back to Judy's old writing style with this one as it is definitely a story that is fun for kids and young adults alike. It's a really cute story if you ask me, as it starts with a boy named Nicky. He has freckles all over his face, up to his ears, and down to his neck and back.
Judy mentions a funny fact that the boy who sits behind him in school, Andrew, once counted 86 of them which were only just a starting number. Now, Andrew was annoyed by his mother always wanting him to be clean so he thought that she would never know if his back and neck were dirty if he had freckles like Nicky.
Freckle Juice
You can see where I'm going with this right? So, when Andrew asks Nicky how he got all of those freckles, a girl who always knows everything, which is kind of annoying, overhears them and offers him an immediate solution to his needs which is a freckle juice that can give Andrew instant freckles.
You definitely have some thrilling pages waiting for you after you find out that Andrew decides to drink the freckle juice. Be sure to see what happens next and how all of this turns out in Freckle Juice. So, in most of her children friendly books, and some with explicit content for the older audience, Judy has established herself as an amazing writer who can definitely tell a story.
---
Three's A Crowd
This is the perfect series for children aged 10-14 years old. It's a two-part series about three best friends, Rachel, Alison and Stephanie. In the first book, 'Just as Long as We're Together', Alison is the new girl who has just moved to the neighborhood. Rachel and Stephanie have been best friends since second grade, and they've shared all their secrets over the years.
Stephanie is hoping that the three of them can all be friends, because she really likes Alison. But you know what they say: two's company and three's a crowd. Will the girl's friendship survive this change in dynamic? Well, you'll just have to read it and find out!
Being A Preteen Is Hard
In the second book, 'Here's to You, Rachel Robinson', the focus is more on Rachel's story. Known for getting straight-A's, Rachel is pretty much every teacher's dream student. However, no one sees how Rachel grinds her teeth at night and dreads dinnertime, especially with her troublesome brother back at home. It doesn't help that Rachel has a crush on her brother's tutor, and her complicated friendship with Alison and Stephanie.
These books perfectly capture the world of preteen girls, and as I was reading it, I felt like I could relate to so many different parts. Friendships at that age can be complicated and difficult to navigate, let alone having to think about everything else going on in life. These were really enjoyable to read, with engaging stories that will resonate with you. I highly recommend!
---
More Like Sisters
Aside from children's fiction, Judy Blume also writes some of the best young adult novels, so it's natural that as I got older, I gravitated to some of her more mature works. 'Summer Sisters' follows Victoria Leonard, whose world was changed in 1977 when Caitlin Somers chose her as a friend.
The dazzling and sometimes reckless Caitlin was everything Vix wanted to be, and she welcomes Vix into her large and eccentric family. It's a world of privilege and glorious summer vacations on the magical island of Martha's Vineyard. And that is exactly where these two friends became summer sisters.
That Final Summer
Years later, Vix is working in New York and Caitlin's wedding on the Vineyard is fast approaching. The earlier magic of their friendship has worn off after their last summer vacation ended in disaster, but Caitlin still insists that Vix come to her wedding as her maid of honor. Vix knows that she's going to go, but she's determined to get answers as to why it was so easy for Caitlin to betray her all those years ago…
This book is a great one if you are looking for an easy and enjoyable summer read. The main story follows the two friends, but, of course, there is some romance thrown in as well. Judy Blume has a fast-paced and very candid writing style, which you don't find often in chick lit. You will find yourself invested in Vix and Caitlin's story right up until the very end.
---
The Clique
This is a great book if you're wanting to teach your kids about bullying, why it's wrong, and how to handle it. But be forewarned, some of the bullying is nasty and can get intense, and the sad thing is that things like that happen in schools every day. But I promise if you stick around until the end, it will all be worth it, because Blume spins a clever ending that will leave you satisfied.
The story takes place in Radnor, Pennsylvania, with middle schooler Jill as the main character. Jill is part of Wendy's clique, but unfortunately, Wendy is the bully of the story. She's a mean girl who torments others but seems to be particularly fond of making fun of Linda, whom Wendy calls "Blubber".
Stand Up
Jill takes part in the bullying without remorse, until one day, Linda confronts her. Jill thinks she's untouchable being part of Wendy's crew, so she doesn't put much thought into it. As the book progresses, Jill finds that she herself is actually scared of Wendy, and she becomes frustrated that she just follows her lead without thought. But finally standing up to the mean girl is going to take a lot of guts, and Jill may just experience some bullying of her own in the process.
What's crazy about this book is that Judy Blume's daughter actually had a similar experience with a "queen bee" at her own school, which was what inspired Blume's story. When Blume realized that not a lot of writing deals with bullying, she decided to write 'Blubber', commenting on a very serious issue, but managing to do it in a way that is kid-friendly and teaches a great lesson.
---
Brace Yourself
This is by no means a new book from Judy Blume, yet I had no idea it existed! Which is crazy because it is one of her older works, but I had just never seen it before. But I am so glad to I found it and decided to give it a go!
The book follows Deenie, who has just found out that she has scoliosis, and she's scared. When she sees the brace that she has to wear for the first time, she feels like screaming. Deenie has so many things that she wants to say but the words just won't come out, and she finds herself stuck wearing the garish brace that covers her from neck to hips.
Relatable
Deenie was always the beautiful girl, the one who got comments about her beauty and people saying that she should be a model. But now she is stuck in this brace for four years – possibly longer. What are people going to say? What are people going to think? Deenie has never had to worry about her appearance before, and she knows that she has some tough times ahead of her.
We go on this journey of emotions with not only Deenie, but her whole family too. As much as the story is about Deenie dealing with her diagnosis, it also covers parental expectations. What makes this book such a winner is that it's not just about this one condition this character has, as Blume writes it in a way that anyone with any condition that makes them stand out can relate to it.
---
Slightly Explicit
Here we have a bit of a different book, unlike Judy's other content that is mostly for children and young adults. This book holds some explicit content that is more suitable for adults as it tends to describe some sexual content in the pages.
That's why this story is for a different audience than the one she is used to, but it's definitely worth a spot on our best books by Judy Blume list.
Unbreakable Love
Forever… is a story of love, of an unbreakable relationship between two people in love who are sure that they are made for each other. This couple has everything planned for their future and they are certain that everything is just going to be perfect for them, that is until Katherine's parents insist that she and her other half Michael, test how strong their love for one another is by spending one summer away from each other.
Losing the Spark
They wish to see if these two people who seem so wildly in love, can make it through one summer apart without losing that spark. So begins a story that is thrilling for any reader filled with such strong content that you can imagine every scene Judy is describing and such a good story that you just can't stop reading after getting involved in their worlds.
Although it's a different kind of story than Judy's other books, it is most certainly one that is far from forgettable and dull.
---
Worst Year
Get ready to meet another batch of interesting characters and a story that will make you gaze with an open mouth in this book as Judy tells a tale of a woman and the worst year of her life.
The story starts pretty smoothly, easy-going, everything is normal in the town of Elizabeth, New Jersey. Nothing special, nothing out of the ordinary, just the people of Elizabeth going about their everyday lives. We meet Miri and Rusty who are heading out to see a movie they liked when suddenly appears the first exciting twist in the book.
Terrible Event
While Miri and her mother Rusty were going to the movies, a plane that Ruby, a dancer who was heading out for a show to Miami, crashes near them, killing everyone on board.
That was something no one sees every day, so naturally, they were stunned out of their minds. It's an event that everyone in Elizabeth is talking about for the coming days. Everyone handles it in different ways, some more affected than others.
Life Goes On
The book has definitely more to tell than just an unordinary plane crash. Judy talks about a story that spans over three generations of families, talking about everyone in detail, describing their lives, their stories, their thoughts. One generation reminding the next that life goes on and everything can happen.
While it's hard to describe, you will positively find out why this is one of the best books from Judy Blume after you read a bit of it.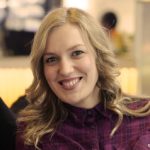 Alissa is an avid reader, blogger, and wannabe writer. (She's a much better cook than a writer actually). Alissa is married, has one human, one feline, and two canine kids. She always looks a mess and never meets a deadline.