Bio
John Bellairs (1938 – 1991) was an American author renowned for his young adult and children's fantasy novels. In school, English literature was his passion and he later became a member of many literate clubs writing articles for the student newspaper.
He also appeared on the G.E College Quiz Bowl program, where he recited the Prologue to the Canterbury Tales. He graduated The University of Chicago and shortly after, he started teaching at College of Saint Teresa.
Career
In 1996, he published his first book, St. Fidgeta, followed by The Pedant and the Shuffly in 1968. His early masterpiece, The House With a Clock in its Walls (1973), solidified his career as a writer full-time.
He became well-known when his stories of Lewis, Anthony, and Johnny became popular. He often visited libraries and schools to talk with children about his books. After Bellairs' death, his preliminary drafts were completed by Brad Strickland and continues to keep Bellairs' legacy alive to this day.
---
Best John Bellairs Books
---
Supernatural Fantasy
The Lewis Barnavelt series was what launched Bellairs' career as a successful writer. The first six books were written by Bellairs, and the following seven by Strickland, and all follow the supernatural fantasy genre, with a touch of the thriller as well. The House With the Clock In Its Walls (1973) is the celebrated and most recognized story in the series.
The main character is nine year old portly Lewis Barnavelt, his uncle Johnathon and his neighbour, Mrs. Zimmerman. Lewis discovers that his uncle is a wizard and the house they live in is cursed with a hidden ticking clock marking down the end of the world.
Rose Rita
Bellairs wrote the following two volumes as sequels, with our protagonist, Lewis, returning in The Figure in the Shadows (1975). In it, Lewis makes a friend in tomboy Rose Rita, and finds an amulet thought to bring him good luck but instead, brings nothing but evil.
In the third book, The Letter, the Witch, and the Ring, Rita becomes the main character though Lewis is still part of the world. The Treasure of Alphas Winterborn (1978) and The Curse of the Blue Figurine (1983) marked the introduction of two long running characters, Anthony Monday and Johnny Dixon.
Recognition
The Sign of the Sinister Sorcerer (2008), by Strickland, marks the final volume in the series. This series is considered some of the best books by John Bellairs (and posthumously, Strickland). Complemented by Edward Gorey illustrations, it won Bellairs many literary awards including the American Library Association Children's Books of International Interest Award and the New York Times Outstanding Books Award.
---
Johny and Professor
There are twelve primary works in the Johnny Dixon series. Bellairs devoted the most of his career documenting Johny's adventures along with his elderly friend Professor Roderick Childermass.
We meet Johnny in the first story, The Curse of the Blue Figurine (1983). A small ancient Egyptian figurine of blue is discovered by a rummaging Johnny in the church basement which opens a pandora box of adventures.
Supernatural Adventures
Professor Childermass, helps him in any way he can. These two colorful characters have an array of supernatural adventures, often propelled by a mysterious object or a ghost trying to rectify a colossal blunder that could lead to world's end, a threat Bellairs loved to use in his plots.
Brad Strickland took over the writing of the series after the ninth book, The Drum Roll, The Doll and The Zombie (1994), wherein thirteen-year-old Johnny Dixon helps Professor Childermass explore the creepy world of voodooism that may end up being the death of his friend and grandma.
Primary Inspiration
Once Strickland took up the series with the tenth book, The Hand of the Necromancer, Ray Bradbury became more his primary inspiration, rather than the British Edwardians. Another difference is Strickland introduces a female protagonist that is youthful and not the evil antagonist, as is in some Bellairs stories.
The fact that both series introduce readers to a shy, young hero who must live outside his comfort zone and go on terrifying adventures is part of the relatable charm that has engaged middle- grade and older readers alike, earning Bellairs various children fiction book awards.
---
Rural Minnesota
The four-part Anthony Monday series debuted in 1978 with the first volume entitled Treasure Of Alpheus Winterborn An Anthony Monday Mystery. Like the Johnny Dixon series being set in a land not unlike Bellairs' rural New England, this series is set in rural Minnesota, also a place where Bellairs lived and worked for some time.
Anthony and Myra
Bellairs introduced another duo of protagonists: older character than Lewis, Anthony Monday, who cooperates with elderly librarian Myra Eells. There is a mysterious story of a treasure that Anthony wants to explore, spurred on by a clue he finds in the library, a treasure tucked away somewhere in their small town. To find it he and Ms. Eells must do battle with warlocks and other evil magic in the hope that battling the supernatural will lead them to their prize.
In The Dark Secret of Weatherend (1978), Anthony and Ms. Eells try to stop an evil wizard from turning the world into an icy wasteland. A magic lamp stolen from a tomb owned by a warlock is the subject of The Lamp from the Warlock's Tomb (1988) causing no end of mayhem.
The Best Collection
Finally there is The Mansion in the Mist (1992) where they travel with Ms. Eells brother to his old house. There they discover a mysterious trunk that shoots them off to another world in a whole other dimension, where the people are trying to destroy the earth.
These books earned Bellairs a multitude of fans. Interestingly enough, his motivation to write such a story is to recall his own family life. Regardless there is a litany of fan and critic reviews supporting it as one of the best John Bellairs book collections.
---
Famous Hero
The House with a Clock in Its Walls (1973) marked John Bellairs entry into the legendary status that propelled his career as a fantasy writer for young people. In it we meet Bellairs most recognizable hero, Lewis Barnavelt.
Lewis is an orphan who comes to stay with his uncle Jonathan. He expects his uncle to be an ordinary person but his expectations are pleasantly and surprisingly turned upside down. He finds out with big surprise that his uncle and his neighbor are both magicians.
Evil Owner
Curiosity gets the better of Lewis though and after experimenting with the magic, he brings the former evil owner of the house back from the dead. Her name is Serena Izard and she and her equally dastardly partner reveal they have a clock that will destroy all of humanity unless Lewis and his family can stop it.
Powerful magic and thrilling suspense carry the book to its satisfying climax and so the Lewis Barnavelt series was born. This haunting, gothic tale succeeds because it combines the everyday and the supernatural so seamlessly. In addition, the story is beautifully complemented by Edward Gorey's illustrations giving the occult aura an authenticity that readers love and critics awarded with several juvenile fiction honors.
Movie Adaptation
In 1979, it was used as the basis for one segment in television anthology Once Upon a Midnight Scary and the 2018 feature film adaptation of the same name, starring Cate Blanchette and Jack Black. It is inarguably one of the best books by John Bellairs.
---
Prospero
The Face in the Frost (1969) is one of Bellairs' earlier, lesser known works, written after St. Fidgeta and Other Parodies (1966) and The Pedant and the Shuffly (1968). In it, readers are introduced to Prospero, a magician who lives in a very cluttered house. Prosper has a friend called Roger Bacon who helps him recognize something is wrong when they come across various creepy omens.
Strange Events
It doesn't' take them long to deduce who is behind all the strange occurrences, an old arch nemesis of Prospero's. Bacon helps his friend conquer the impending evil which involves a long, eventful journey demanding magic and sharp skills. They search for the dangerous evil cause that has darken their country.
It is not easy to classify Bellairs' first book but it is a creepy, funny and impressive story, which definitely belongs to one of the best books by John Bellairs. There was also a short prequel story to this novel, which was unfortunately lost.
Strong Precursor
The Dolphin Cross was supposed to be a sequel to this book, but neither Bellairs nor his ghost-writers after his death, have ever managed to finish it. Although it did not garner awards or a lot of attention, Bellairs fans recognize it for being a strong precursor to his award winning series.
John Bellairs was renowned for his ability to write scary adventurous novels that engaged young and old readers alike as well as the recognition of many literary awards.
---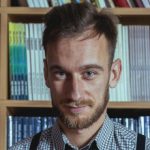 Robert is a science fiction and fantasy geek. (He is also the best looking Ereads writer!) Besides reading and writing, he enjoys sports, cosplay, and good food (don't we all?). Currently works as an accountant (would you believe that?)