Bio
Ursula was one of the most popular speculative fiction writers of her time. She was born in 1929 and lived until 2018. Her career spanned almost sixty years in which she managed to publish over 20 novels and hundreds of short stories. Most of Ursula Le Guin's best books are fantasy and science fiction and there are lots of original terms and worlds that she has invented herself.
The books you get to see here aren't Ursula K. Le Guin's novels ranked, they are simply a collection of the best of the best. Some of the most popular achievements she has received include 8 Hugo Awards, 6 Nebula Awards, 22 Locus Awards, and many more. So if you've come here to find out what the best Ursula Le Guin books are, then you're going to get exactly that.
---
Best Ursula Le Guin Books
---
Extremely Popular
The first on our list is the series of Le Guin's Earthsea books, 5 of the most exciting and most popular stories this author has ever written. The 5 original books include A Wizard of Earthsea, The Tombs of Atuan, The Farthest Shore, Tehanu, and The Other Wind. This is the original Le Guin Earthsea series in order list so make sure you stick by it. This edition also includes a few more books that feature collections and other short stories from the same universe.
What Is Earthsea?
The setting in Le Guin's Earthsea series takes place in, well, Earthsea, a vast archipelago of hundreds of islands. This is a story of epic fantasy and the things you can expect inside are very surprising and unpredictable. Uncharted waters surround the entire series of islands, and no one knows what lies beyond.
In the world of the Earthsea series by Ursula K. Le Guin, there is no technology as this story is one that resembles the Iron Age. Now, the fun part starts when you discover that this world is also one where magic is present. There's only one island that prohibits the use of any type of magic, this island is known as the Kargish lands, so try not to use magic when you visit there.
Life in Earthsea
Magic is a huge part of everyday life in the Earthsea series by Le Guin. It is an inborn talent that is later trained and perfected. Those who pass the difficult tests and show their best skills will achieve a glorious title and become staff bearing wizards. One of the things that makes this one of the best Ursula Le Guin series is the Dry Land, a depressing place where people go when they die.
---
Must-Read
Here is another exciting series you will most likely enjoy but, unlike Le Guin's Earthsea books, the story in these takes place at a later period in the world and in a universe where technology is very advanced. There are a total of 12 original books in this series with a few other additions that complement the collection nicely.
New World for Humans
The setting in Le Guin's Hainish series is one that will excite you if you are a huge science fiction fan. This world includes a variety of different planets that are inhabited by humans. These humans, however, did not evolve on Earth and come from one of the oldest planets in this world, the peaceful planet Hain.
Hainish Genetics
The reason that the books inside this series are some of the best books you will ever read by Le Guin is that there are a lot of exciting experiments practiced inside. Much of the story revolves around different genetic experiments on humans that took place over countless years on Hain.
It's a huge and extremely entertaining study on anthropology. Ursula has done a wonderful job on everything from biology and astronomy to technology and beyond. It is among the best Ursula Le Guin series of all time.
---
Changing Reality
No matter if it's wrong or right, haven't you ever wanted to be able to control everything with your thoughts? Most have, and this is Le Guin's best book that covers a very similar topic. In The Lathe of Heaven, you get to read about a man whose dreams have the power to modify reality in any way imaginable.
George Orr's Powers
In many of Le Guin's sci-fi books, the main characters tend to feature some form of special abilities. The protagonist in this book is George Orr, the lucky, or maybe not so lucky, the guy who possesses reality-altering powers.
George discovers that while he dreams, he affects the world outside. He doesn't learn this immediately but eventually concludes. George also abuses lots of drugs to control his dreams but later turns to professional, or maybe not so professional, help.
Dr. William Haber's Intentions
After things start getting a bit out of control, George turns to Dr. Haber, a psychiatrist who might be able to help. Haber does manage to influence his dreams a lot and the book quickly gets more and more exciting.
He makes Orr dream about the end of racism and every single person on Earth gets a uniform gray skin. Haber makes him dream of peace on Earth and it results in an alien invasion that creates forced peace.
Locus Award Winner
No wonder this book won the Locus Award for Best Novel in 1972 and many more nominations, it's one of the best-selling Le Guin books out there. The story moves fast and gets more thrilling as you go. The suspense will have you tearing through the pages until you finally reach the exciting end.
---
Short Story
Inside this book is a very exciting short story about a fictional society that is about to learn a horrible truth about the world they live in. It might be a short one, but it's still among the top Le Guin books around, and here's what you can expect inside.
The Chosen One
In Omelas, a peaceful and beautiful city, there is a dark secret that keeps everything in order and holds the balance. This secret includes a child who is chosen as a sacrifice to serve the people of Omelas and maintain peace and balance.
It is quite the sacrifice as the child is bound to stay in a small, dark, and windowless room with rarely any contact with others. If you're looking up Ursula Le Guin's books ranked, don't be surprised if this one is on top of the list.
Secret No More
Eventually, the secret of the Child is unleashed upon the people of Omelas and a city where each day was full of happiness turns into one of guilt and self-consciousness.
The people start feeling guilty but some eventually overcome it and proceed with their happy lives. Others never cope with this and walk away from Omelas forever. It's the best Ursula Le Guin book that will give you chills as you read and discover the message inside.
---
Trilogy
This is a young adult trilogy by Ursula which holds books that were written between 2004 and 2007. The three books inside include Gifts, Voices, and Powers. These are three books you must read if you are a fan of hers and you like young adult fantasy stories.
Gifts
The first book was published in 2004. It includes two main characters, Orrec and Gry. It's one of Ursula Le Guin's best novels as it features two characters who have psychic abilities.
Gry is a girl who has the power to talk to animals. Her life is a pretty hard one as she refuses to aid hunters. Orrec's life isn't any easier as this boy's power is referred to as the ability of unmaking. He can instantly destroy anything he sees so he spends most of his days blindfolded.
Voices
The next book in one of the best Ursula Le Guin book series is one that talks about Memer, a girl who lives under very harsh circumstances. Her country is conquered and occupied by the Alds, quite brutal and very hostile people from the east. Memer later meets Orrec and Gry as they left their home in the previous novel due to their harsh circumstances as well.
Powers
And in the last book, you get to read about a slave named Gavir. Gavir has developed the ability to see in the future and as a result of this goes through some very difficult times himself.
This character later meets the protagonists from the previous two novels and joins them in their adventures. These three truly are a few of Ursula K. Le Guin's best books out there thanks to the brilliant characters who drive the stories.
---
Stories of Aeneid
If you are one who would prefer reading Ursula Le Guin's books in order then you might want to know that this was the last book she ever published. Lavinia is a story about kings, kingdoms, a Trojan War, and many similarities to Greco-Roman times.
Much of the story inside is based on the last 6 stories of the Aeneid, a Latin epic poem written by Virgil. Ursula felt very inspired by the story of the poem so she created her own epic tale filled with everything necessary to create another one of the best Ursula K. Le Guin books out there.
Battle Between Kingdoms
When it comes to any of Ursula K. Le Guin's books, there are always plenty of fun and unforgettable characters. In this case, there is Lavinia, the daughter of Laurentum, the king of the Latins. She is a small part of the reason for the war that is about to go on between them and the Trojans. When the marriage between Lavinia and Aeneas fails to take place, the Trojans win the war and establish a city they name Lavinium.
A Story Virgil Forgot to Tell
What you read about is a small part of what Virgil's story tells. Ursula's book tells something that Virgil did not, the life story of Lavinia herself. Inside this book, you discover how Ursula saw this character. There is a bit of everything, love, passion, war, and suspense. Everything it takes to make one of the most popular Ursula Le Guin books ever.
---
Catwings
Ursula didn't forget about the children as she managed to use her writing superpowers to bring some joy to the young ones as well. This is one of the rare Ursula Le Guin children's books you will come across. Her Catwings series features 4 books which have some adorable stories to tell and some beautiful pictures to show.
This is the first book from Le Guin's Catwings series. Inside, you get to read about Mrs. Jane Tabby and her four kittens who were born with wings on their backs. She's worried they might get hurt but she's also glad they have wings as they can quickly escape the dangers of the big city.
Catwings Return
Continuing right after where the first story left off, in the second book you find the four kittens with wings living in a cozy barn. Two of the kittens, James and Harriet, are nostalgic for their home back in the city and for the dumpster in which they were born.
They make the trip only to find out that a demolition crew is wrecking their home. For children, these 4 are some of the best Ursula Le Guin books you will ever find that feature a lot of adorable faces.
Wonderful Alexander and the Catwings
In the third edition, another furry character is added to the exciting story. Meet Wonderful Alexander, a kitten from a family who believes that he is extremely remarkable, hence the name given to him. Wonderful Alexander doesn't feel so special when he gets stuck in a tree and is rescued by a flying kitten.
Jane on Her Own
The final book of this series focuses mostly on Jane, the youngest of the litter. She tries to be a bit more independent and goes exploring the big city on her own only to be captured and used as the main attraction in a circus. This is perhaps the best Ursula Le Guin novel of the series as Jane's adventures are quite hard to forget.
---
Different Style
Maybe you didn't know this but Ursula has studied the ancient teachings of Tao Te Ching, also known as Lao Tzu, for more than forty years. In this book, she brings the teachings to all of her fans but in a more modern writing style. This is one of the best-rated Ursula Le Guin books out there that has a lot to teach in a humorous and exciting way.
Tao Te Ching Re-written
Before you assume that Ursula has discovered much more of the Tao Te Ching and is teaching it to others, know that she is simply translating her knowledge in this book in her own unique writing style. It's one of the best books by Ursula Le Guin that has a lot of knowledge to offer but in a non-boring and thrilling way.
Personal Commentary
On top of sharing her knowledge of the Tao Te Ching, Ursula also shares her thoughts on the entire thing and her personal opinions. Added to that are her notes on the matter and an audio CD in which she reads the text herself. What more could you ask from one of Ursula K. Le Guin's best books ever?
---
Sita Dulip
Changing Planes is a wonderful collection of short stories that are connected. Each of them features one main character, Sita Dulip, the one who creates a method that allows her to jump between very different planes in which nothing is as we know it. This is a book that countless Le Guin book reviews can't stop talking about.
Passing the Time
It all starts when Sita Dulip misses her flight and discovers something that allows her to pass the time and not have to wait in long lines at the airport, listen to noisy children, or sit on the uncomfortable plastic chairs.
With this method, she travels between different worlds, different societies, and discovers something completely new in each one. This thrilling concept is the main reason why this book is one of the best novels by Ursula K. Le Guin.
Appealing
As funny as it sounds, this is something that seems very appealing for everyone who has to painfully wait between flights. Apparently, in the other worlds in the book, you can spend an entire week inside and only a brief moment will pass in the real world. Now that's something that has what it takes to be in one of Ursula Le Guin's novels.
---
Distant Future
Last but not least, this is another one of the best Le Guin novels in which we get to read about a distant future with many new things to discover. This book analyzes the people of Kesh, a group of people who live in a distant future that exists after the collapse of modern society as we know it.
Sections
The book is divided into a few sections, each focusing on a separate aspect of the story. The first part talks about the Kesh people and their qualities. You learn as much as you can about these people, about their history, about their culture, and much more. After that, you get to meet Stone Telling, one of the most memorable characters in all of Ursula K. Le Guin's novels.
Stone Telling
This is the name of the main character, a dramatic woman who tells her life story. Through the tales about her childhood and her current life, you learn much about the people of Kesh and the Valley where they live.
You also get to meet the Condor people of The City who, unlike the people of Kesh, are brutal, expansionist, and unbending. This is the last from our list and one of the main Ursula K. Le Guin books you don't want to miss. We covered some of the author's novels in our review of the most popular LGBT science fiction books and solapunk novels.
---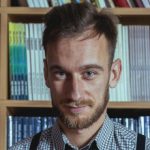 Robert is a science fiction and fantasy geek. (He is also the best looking Ereads writer!) Besides reading and writing, he enjoys sports, cosplay, and good food (don't we all?). Currently works as an accountant (would you believe that?)