Bio
Christopher Colfer is an American author, actor, and singer. Born in 1990, he is best known for his character in the popular musical TV series, Glee, where he appeared in all six seasons as fashion-victim Kurt Hummel from 2009 to 2015.
Awards
His thespian talent was acknowledged by the critics, winning him a Golden Globe award for Best Supporting Actor in a Series in 2011. In fact, the role of Kurt was specifically created for him; he auditioned for another role that had already been cast, but the producer was so impressed with him he decided to create a character to be able to have him on the show.
---
Best Christopher Colfer Books
---
Writing Career
His interest in writing started at a very early age, and was spurred on by his Grandmother. As a child, he wrote fairy-tale inspired stories which would serve as an outline for his New York Times Bestseller series Land of Stories. The world of fiction was his gateway to escape reality, especially during hard times such as when he was in hospital or when his sister was diagnosed with epilepsy.
Life
Colfer is openly gay, and during his childhood was severely bullied. He has been very outspoken about the importance of accepting people as they are and not rejecting others for their differences, recurring issues in his character's plots.
He is an active supporter of the It Gets Better campaign that helps teenagers who are bullied because of their real or perceived sexual orientation. His experiences are addressed in his books in an aim to give so-called outcasts a voice through his work.
---
Special Gift
Land of Stories is a six-book children's series starring twins Alex and Conner Bailey. Brother and sister have lost their father in a tragic accident, and are being raised by their mother.
When the twins turn twelve, their grandmother gives them a special gift: a very old book, which they will soon discover is no ordinary book. Their present seems to be alive; it can hum, it glows and, what's even more astonishing, things are magically falling into it and vanishing into thin air.
New Reality
Curious to know what's going on, brainy Alex attempts to insert herself into the book. Worried, her brother tries to stop her, and they both end up falling into a magical world of Fairy Tales.
Throughout the first book, The Wishing Well, the Bailey children scurry around this new reality they have landed into with one goal in mind: find their way back home. As they do, they will soon come across many characters and situations which are eerily similar to the fairy tales their father used to tell them when they were young.
Magical Adventures
The Wishing Well is followed by The Enchantress Returns, A Grimm Warning, Beyond the Kingdoms, An Author's Odyssey, and Worlds Collide. Alex's and Conner's strong bonds to the land of Fairy Tales will have them living many a magic-filled adventure. The reader will also encounter many beloved and familiar characters from the classic fairy tales we were all told as children, but with surprising twist.
Well, That's a Bit Different
Goldilocks in now a criminal, Mother Goose is a dear nursery-rhyme reading old lady with a gambling problem, and we will also be introduced to a fashion-victim Red Riding Hood with a serious crush on Jack, famous for growing a beanstalk back in the day.
The Wishing Well, the book that initiates the series, made it onto the New York Times Bestseller List, and topped it at number 1 for two weeks. Colfer has gone back to the Fairy Tale world as a setting for some of his later books, revisiting the land.
---
Carson Phillips
Originally written as a screenplay, it was later turned into a young-adult novel by the author entitled Struck by Lightning: The Carson Phillips Journal.
Carson Phillips is the funny and slightly unlikeable main character this best book by Chris Colfer follows through his high-school torment. Intelligent, driven, and determined, Carson is 120% sure of what he wants his future to look like: freelance writer for all the main publications, and the youngest editor of the New Yorker.
College Dreams
There is only one problem: he needs to leave the dirt-hole of a town in which he is currently stuck and get into the university of his dreams. Like all high-school students with big college dreams, he knows he needs to brush up his resumé, and that's when he starts his literary magazine.
Of course, no one wants to contribute to his entry ticket to Northwestern University, so Carson resorts to more ethically "grey" methods. Digging up dirt on every one of the popular kids at his school he can't stand, he blackmails them to force them into writing for his publication.
Sarcastic Dark Comedy
Struck by Lightning is a humorous, sarcastic coming-of-age story brimming with the kind of dark comedy which will have you sniggering and snickering in delight.
---
Cash Carter
Another young-adult novel by Chris Colfer where the age-old advice that an author should write about what he/she knows has been followed.
Cash Carter is a young, nationally famous actor thanks to his role in the popular television show Wiz Kids. Everyone in the country knows his face and knows his name, and the paparazzi follow him around like a shadow he can never shake.
Story Unfolds
Mo, Joey, Topher and Sam are four fans of Cash that in an encounter with him, invite him on a cross- country road trip. The invite is extended half-jokingly, as the four friends do not believe the celebrity will actually take them up on it. But then Cash accepts.
Packed together in a car for hours, the five characters start to unfold before our eyes. Stranger than Fanfiction includes a very diverse cast, and as they drive on it starts to become clear that everyone in the car is hiding something.
Chain Reactions
Cash is desperately trying to shush a secret that he is convinced will put an end to his fan's adoration. The other four, although good friends, have not really been honest with each other, and Cash's presence will set off a series of chain reactions…
Told with Colfer's characteristic sarcastic wit, this is the best Chris Colfer book for all the readers out there wanting some light and airy reading that subtly touches upon many social issues, especially those dealing with queerness and diversity.
---
A Bit Narcissistic
For lovers of the Land of Stories that just can't get enough of its characters, here's your Christmas present: a companion book written from the perspective of Queen Red Riding Hood herself, now sold as a stand-alone book and not just in the box series.
Queen Red is probably the most self-absorbed, vain and narcissistic monarch (or is she? Bonjour, Louis XIV!) you will come across, especially since they are a dying breed – but she might also be the most charming.
Social Issues in a Funny Way
And, in between her frivolous worries about which outfit to wear, she finds time to make some good points about leadership. She does rule a Land, after all. Girl's got some reigning experience on her CV. The Queen herself will give you her unique take on government, on politics, and even on aspects such as love. The book is a must-have for the fans of the series.
Important Topics
Light and funny, as in all best books by Chris Colfer you will find many an important topic stealthily interwoven into the humorous narrative that is sure to make you reflect on current social issues as you chuckle away.
---
Brystal Evergreen
A Tale of Magic is the first of Chris Colfer's new series. The series is a prequel to his Land of Stories, but is equally enjoyable to readers who have not read the author's previous series all the same.
The book centers around Brystal Evergreen, a female resident of the Southern Kingdom, where women aren't allowed to read. Brystal's love for books is strong enough to get her to risk the dangers of breaking the rules; she gets a job as a maid at a library, and during her illicit reading sessions, stumbles on a book about magic.
Madame Weatherberry
Leafing through its pages, she discovers something unsettling when she reads parts of it out loud: she can do magic! Her enthusiasm soon wears off when she is caught and shipped off to jail.
Her bleak future as a prisoner is illuminated by a mysterious but kind woman named Madame Weatherberry. Ms. Weatherberry introduces her to the Academy of Magic to teach her how to hone and control her magical skills. Everything is going so well, when…
Sudden Disappearance
All of sudden, Madame Weatherberry disappears. She is called away and doesn't come back. Suspicious, Brystal and her friends will team up to rescue their teacher, only to find out that they had no idea the perils they are up against.
Fans of Chris Colfer point out that the author's wit and unfailing humor, even when dealing with more serious topics such as dementia or depression, are the spice that keeps them coming back for more. If you love a good laugh, you will love the best Chris Colfer book.
---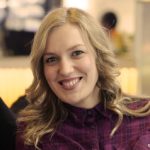 Alissa is an avid reader, blogger, and wannabe writer. (She's a much better cook than a writer actually). Alissa is married, has one human, one feline, and two canine kids. She always looks a mess and never meets a deadline.