Aiming For Change
Born in New York to an Armenian father and a Swedish mother, Chris Bohjalian has made his name known particularly well in the United States. He became a staple of book clubs and alike in the late 1990s and took his first step into the world of movies with the adaptations of some of his books.
The well of inspiration the author draws from is usually the ignored injustices present in our society like homelessness and gender inequality. One other preference of his is working with characters who are not one or multi-dimensional but fluid in personality. This makes up for complex and more "real" characters but also means they are not as perfect.
---
Best Chris Bohjalian Books
---
One Decision, Countless Judges
As usual, I will start the article with the most popular books by Chris Bohjalian and the first place in that list belongs to no other than the author's iconized work "Midwives". It is expectably a story about a midwife that deals with the moral and philosophical subjects revolving around birth and the comparative value of life. There is also an apparent amount of debate about justice, judgment, and the execution of punishment.
The book is a story retold by "Connie" revolving around her mother Sibyl Danforth. A well-experienced Sibyl one day finds herself in a sticky situation. She is alone in an isolated home surrounded by the snow and she has to perform a Cesarean surgery on a woman who passed away during birth. At least that is what she thinks until the debate on whether the mother was dead or still alive during the operation sparks up and is followed by a witch hunt for her.
A Proven Classic
Midwives is all around one of the best novels by Chris Bohjalian. The storytelling and the character creation mastery displayed by the author are just fascinating. Do not take it from me though, it has crowned the New York Times and the USA Today list when it first came out and was also included in Oprah's Book Club one year after its release. And you probably already know the massively successful TV adaptation featuring Sissy Spacek.
---
The Unknown Past
Placed second on the list we have one of the top rated Chris Bohjalian books, The Sandcastle Girls which has a powerful message to convey to the readers. It is a story set in Syria during the First World War and takes into hand the victims of the Armenian Genocide that reached its high point during the war. It also uses the dual-narrative technique that is prominent in modern historical fiction.
The story follows Laura Petrosian, a novelist with Armenian heritage living in New York and not really too interested in her heritage. However, her intrigue lights up when one of her friends discovers Laura's grandmother Elizabeth Endicott's picture in the Boston Museum. From there on she will travel through continents and time to discover the past of her family with all the good and the bad.
A Lot of Courage
As a writer, it takes a lot of courage to talk about a subject like the Armenian Genocide. There is a very good chance that all the work they put in could just be a sparring ground for people with opposing views. Yet Chris still bared his chest and wrote this piece and he did it well too. The only negative thing I can say about it is that it might be too much if you are not familiar with the subject. Otherwise, it is one of Chris Bohjalian's best books.
---
A Hollywood Novel About Real Life
We are continuing our list with the latest book by Chris Bohjalian which was published just this May. It is a "Hollywood novel" as the author calls it, that he decided to write after thinking about how much he loved the movies. It is not a novel set in Hollywood though, it is about Hollywood stars who decided to take a trip down to the exotic nation of Tanzania for the honeymoon of actress Katie Barstow and her husband David Hill.
The group has predictable expectations about their trip to Tanzania. They will get a glimpse of not-so-ruined nature, maybe have some little play adventures, sample the sophisticated local cuisine, and so on. What they do not think of is that in a land untouched by the society they know, they are completely out of place and they are in a completely unfamiliar place with unfamiliar rules.
True Reflection
What I like about Chris Bohjalain's new book is that it is a refreshing interpretation of the usual Hollywood stereotypes. These characters are praised or at least romanticized in most pieces of fiction. In The Lioness, however, they are shown for what they really would be in the real world; disconnected, spoiled, and innocent to a fault.
---
Unspoken History
Next up on our Chris Bohjalian book list is the highly unique Hour of the Witch. The uniqueness of the book comes from its setting, a New World village in the seventeenth century. It speaks of the oftentimes disregarded times of the frontier in which North America was a getaway place for all kinds of radical religious groups, criminals, and outcasts of the "modern" society of the times.
The main character of the story, Mary Deerfield is a young woman who is, figuratively, cursed with beauty. She is married as the second wife of Thomas Deerfield who likes to take long walks on the beach and physically abuse his wives to the point of drawing a pitchfork through Mary's hand. While Mary is trying to think of a way of divorcing without being declared the devil or a witch, ambiguous events surrounding her will make everything worse.
Being a Woman Throughout Time
This book isn't only about the bad times America had, it's also about being a woman. Some of the biggest problems that women face as a part of their lives are put under a magnifying glass by presenting them in a society where everything is tolerable as long as you claim to believe in a god. Packed with cold and hard reality checks and executed with talent, it's a great contender for the best Chris Bohjalian book title.
---
Faults and Holdbacks
Raising the halfway flag for this article is one of the best selling books by Chris Bohjalian, The Flight Attendant. It is a piece that puts the "adult" in adult fiction as it is dealing with alcoholism, sexual alienation of oneself, and most importantly being aware of the flaws in your character. That being said, these are not the main topics of the book. They are instead obstacles in the story I will share with you now.
The Flight Attendant uses a dual-narrative technique that has been very popular amongst mystery/thriller writers for the last century or so. The story of how Cassandra "Cassie" Bowden attempts clear her name from a seemingly obvious murder situation is told by both Cassie and another, mysterious narrator. The big thing is even she is not even sure of her own innocence as she can not recall the night of the event for the life of her, literally.
A Sensible Outlook
My favorite thing about the book was how well the author worked with the dysfunctional protagonist stereotype. He is very aware of the toxicity of this kind of lifestyle as well as the hardships it can induce like the ones in the story. Another thing to note is that this is a very slow-paced book. Events do not just outright happen but unfold step by step instead. I have a feeling this is the personal best Chris Bohjalian novel for some of his readers.
---
Another War, Another Love
The second among the best rated Chris Bohjalian books is Skeletons at the Feast, another story of war and tyrannical genocide. Only this time, it is about the Second World War and the story is told from the mouth of one of the victims instead of an observing outsider. It is a very heavy piece both in terms of the subjects it handles and its narration.
The just eighteen years old Anna Emmerich must travel all the way from Warsaw to the British borders where she can possibly find a little safety. Partnering her on the road are her boyfriend Callum Finella from Scotland who was a prisoner of war, and a secretive man named Manfred claiming to be a Wehrmacht corporal yet is actually an Auschwitz escapee
One of his Best
Say what you will about his opinions but the author is highly skilled in writing about war. His retelling of that time's struggles is all too realistic and the images that he paints with his words of a country ruined by war are magnificently haunting. On top of that, all three main characters have layers to their personalities and very human complexities. Putting all of those together, Skeletons at the Feast is one of the best books by Chris Bohjalian
---
Inconvenient Introduction, Unexpected Goodbye
The following piece among our Chris Bohjalan book reviews is a book of crime and mystery. It is the tale of love and intricacy taking place between an emergency room doctor and a troublesome American man. Austin and Alexis met in a hospital when Austin came in looking to get a bullet out of his arm and Alexis was assigned to do so.
The duo continues to meet for the next six months and it seems there is some electricity between them. We learn that Austin's father and uncle have served in the Vietnamese War and they both were lost. So, he decides to take Alexis on a trip there and both pay his respects to the fallen ones and spend quality time with Alexis.
One day during their visit, Austin wants to go on a solo bicycle ride while Alexis stays at the hotel. When out of nowhere two mysterious men drag Austin into the tall grass from whence they emerged, he is lost without a clue. As the young doctor is trying to make sense of the whole ordeal, she is met with all kinds of lies, mysteries, and secrets.
---
Questionable Decisions
The Guest Room will be the next piece I will go over in this Chris Bohjalian books ranked list. It is the story of a wild night of partying ends in disastrous circumstances. Lives end, both literally as well as figuratively, and families get on the verge of falling apart. All solely because of a bachelor's party gone very, very wrong.
The bachelor's party of the soon-to-be groom is to be planned by his older brother Richard Chapman who is definitely not the nicest guy around. Richard brings some of his friends along with some paid entertainment to this night to remember. The girls arrive with their Russian bodyguards at the house that the groom emptied for the party beforehand.
Guilt by Association
Everything takes a turn for the worst when the girls decide it is the right time to get rid of their captivators and make a run for their freedom. I think in essence, this is a book about men. How even good men can be influenced by the actions of the worst of their kind. It is a great book with a compelling message and it is a definite contender to be the best Chris Bohjalian book.
---
Putting a Unique Twist
The next of the Chris Bohjalian books that we have in order is The Light in the Ruins, which is yet another story that talks about Second World War. What really caught my attention with this piece was that while it uses the popular dual-narrative technique, it does it in a way that I have not seen another example of. Instead of taking one character from the past and one from today, his narratives are only about a decade apart.
In nineteen-forty-three, while the war takes its course as well as its toll all across Europe, the noble Rosati family of Florence takes shelter in the safety of their ancient villa. This includes the eighteen years old Cristina who takes a liking to the German soldier who came to the villa to see an ancient burial site. Soon, they will be locked in and forced to serve the Nazi legion that will march in without an invite.
Discovery and Confrontation
Fast-forward to nineteen-fifty-five and the Florence police department investigator Serafina Bettini is assigned to the case of a serial killer who is seemingly going after the Rosatis. Of course, Serafina has also gone through the horrific war and carries her own physical and mental scars. So, she is intrigued by the controversial Rosati family and their story. Little does she know she will discover more than she seeks.
The Light in the Ruins very easily takes its spot as one of the best Chris Bohjalian novels for me. Not only does the author express the same talent that he does in his other works, but the way he tells his story with the utmost originality and bold creativity. Above all that, both of the narratives are wonderful works of historical fiction with a lot of thought put into them.
---
Riches to Rags
The last piece that I will go over in my search for the best Chris Bohjalian book is The Double Bind. It takes place in the city of Vermont which the author famously uses a lot of in his writing. The well of inspiration for the book is a photographer by the name of Bob "Soupy" Campbell. Soupy used to be a big-time luminary photographer in the fifty and the sixties yet eventually found himself in a homeless shelter in Vermont.
When Laurel first meets Bobbie in the homeless shelter where she worked, she finds it hard to believe how an artist that successful could end up in a shelter. Yet after his passing, she is met with the discovery of some of his photographs and negatives as well as an earlier transcript of The Great Gatsby. Driven by curiosity she searches for the reason behind Bobbie's fall from grace.
Showing our Fault
In this piece, Chris displays his understanding of the ignored situations of our society once again. He rightfully claims we are guilty of accusing the homeless of being any less from us in any subject. He proudly shows us our fault in blaming them for the situation that they are in and he does it all the while giving us a great story that not only touches this sensitive subject but is also packed with excitement and thrill.
---
Final Thoughts
Besides being a highly talented and successful writer, Chris Bohjalian is a person striving to be a virtuous human. He is not afraid to search for the injustices that we have in our society and he is not afraid to show them to us so that we too can be aware and hopefully improve ourselves. And if we are to aim for a better future, artists like Bohjalian are definitely among the most valuable people on the face of the Earth.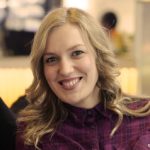 Alissa is an avid reader, blogger, and wannabe writer. (She's a much better cook than a writer actually). Alissa is married, has one human, one feline, and two canine kids. She always looks a mess and never meets a deadline.